CD: First Aid Kit - Ruins |

reviews, news & interviews
CD: First Aid Kit - Ruins
CD: First Aid Kit - Ruins
Swedish sisters are a legacy in the making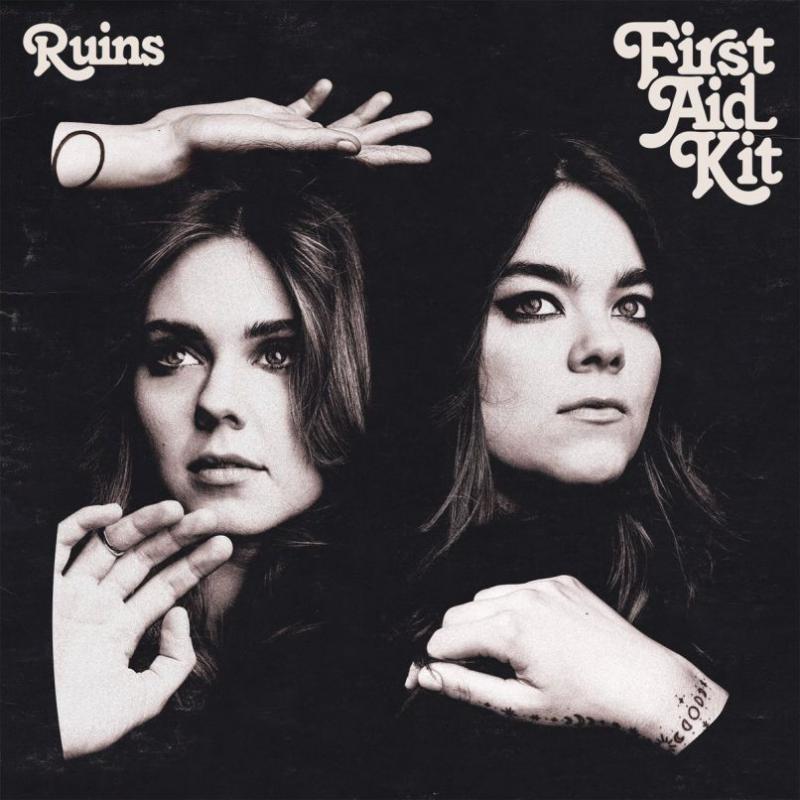 With the tragic passing of Cranberries lead singer Dolores O'Riordan, I've been thinking a lot about the importance of the soundtrack to youth. I spent days wailing along to "Ode to My Family", raging out to "Zombie" or bouncing around the local indie disco with friends to "Linger". They are moments that now seem frozen in that time, that were reflected in the quirks, uniqueness, newness and message of the Cranberries' sound.
What strikes me with First Aid Kit's Ruins is a similarity (perhaps imagined as I'm consumed with memories of one of my old faves) in the uniqueness of Swedish sisters Johanna and Klara Söderberg's tunes and lyrics. There's a comparable individualistic quality to their voices – if you replace the post-punk style with an Americana-plus-folk combo. The pair's fourth album, coming 10 years after their first, stays true to their trademark nostalgic throwback with blues, country and folk combined in their staple sound – as well as an undeniable touch of Abba's lingering harmonies and simple major to minor chord structures, creeping out in the upbeat "It's a Shame".
"Rebel Heart" flings open the door to warm harmonies, soothing guitar and a feelgood vibe; "Fireworks" is a soaring lyrical dream that leaves goosebumps and "Postcard" is straight out of Nashville, with lyrics like "I wasn't looking for trouble but trouble came". "To Live a Life" has a winsome acoustic air, "Ruins" an endearingly vintage sound.
But there's something so special in their voices, that (like Dolores) you just can't quite put your finger on. Is it the intuitive harmonies, like those in "Distant Star" that come with the bond of sisterhood? The characteristic unexpected surges and dips in the melodies, or the traversing, sweeping sound that rolls from whisperingly soft to dramatic; jocular to gentle with such ease. They're songs that will undoubtedly be someone else's (many else's) coming of age soundtrack.
There's something so special in their voices, that you just can't quite put your finger on
rating
Share this article