Mary Magdalene review - potent, feminist revisionism |

reviews, news & interviews
Mary Magdalene review - potent, feminist revisionism
Mary Magdalene review - potent, feminist revisionism
Stripped-back, rigorously human reimagining of Jesus and his female disciple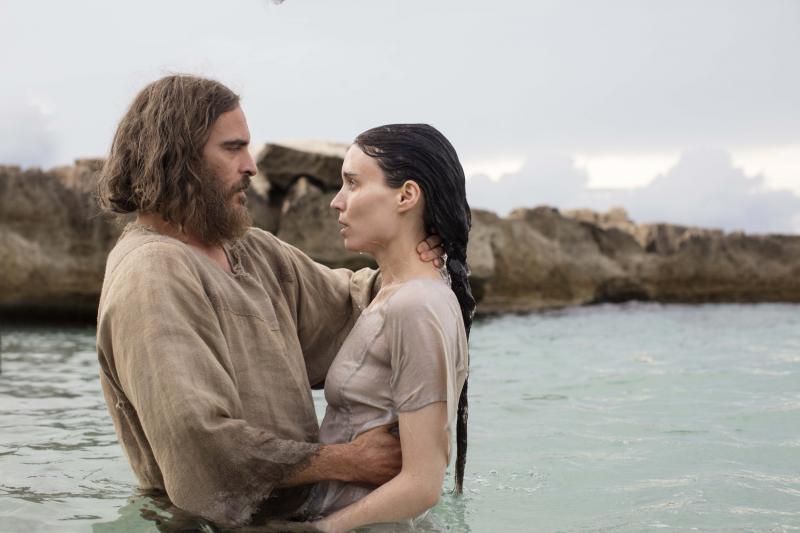 Holy water: Jesus (Joaquin Phoenix) and Mary Magdalene (Rooney Mara)
Mary Magdalene's story hasn't suddenly become the second greatest ever told, despite its radical expansion here. Garth Davis's follow-up to Lion is, though, a profoundly thoughtful and convincing telling of the Christian main event.
This Mary (Rooney Mara) is an interventionist, outsider witness to Jesus (Joaquin Phoenix), seeing his ministry from fresh, oblique angles. Stumbling almost into the path of a bloody Christ collapsing under his cross's weight has documentary shock, while his words sound fresh-minted. The millennia-old sexism which has calcified major religions is meanwhile plucked out at its source.
Davis immerses us in the cultural terrain during early, Jesus-free time in Magdala, a comforting Jewish community which sours for Mary when she refuses an arranged marriage, and her family perform a violent, watery exorcism. This elegant retro-fit of proto-feminism to the first biblical glimpse of Mary having demons cast out confirms her isolating individuality. "There are no demons here," Christ gently tells her when brought in to help. He and his otherwise all-male disciples are her way out.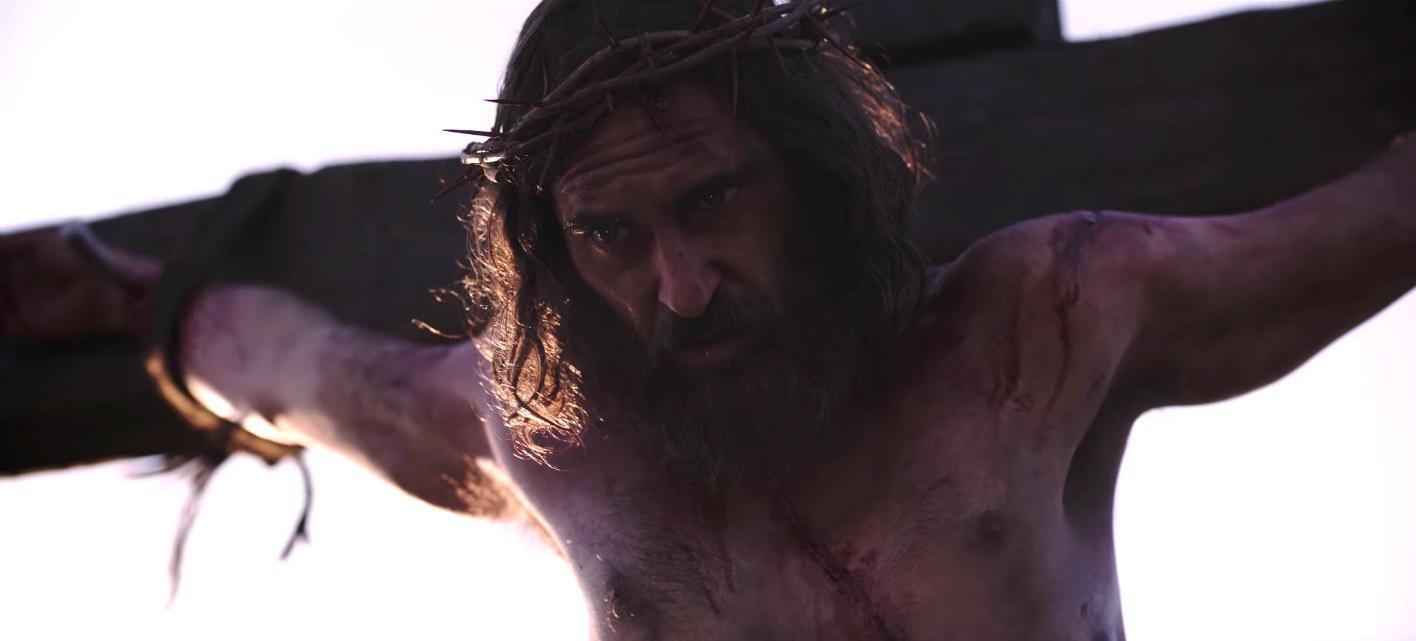 Phoenix brushes aside his role's almost absurdly, literally iconic nature to find rough humanity, easy warmth and trembling fear in Christ. The great sermons are quietly conversational, the return of Lazarus from the dead shattering, the clamour of needy followers overwhelming. Just as he builds his hammer-wielding paedophile-hunter Joe on a wounded kindness in his other current film, You Were Never Really Here, so Phoenix's Jesus is softly, tactilely loving. Davis brings you close enough to almost feel the weave of his clothes. Phoenix invites us in with Jesus' wide open smile on seeing his Mum.
Tahar Rahim's Judas (pictured below with Mara) meanwhile aches with bright-eyed yearning and political compassion for a conquered Jewish nation which he believes Jesus will free. His betrayal's kiss is an act of thwarted love. Peter (Chiwetel Ejiofor) is a far less sympathetic if still complex figure, standing for the church's future orthodoxy at Jesus' right hand.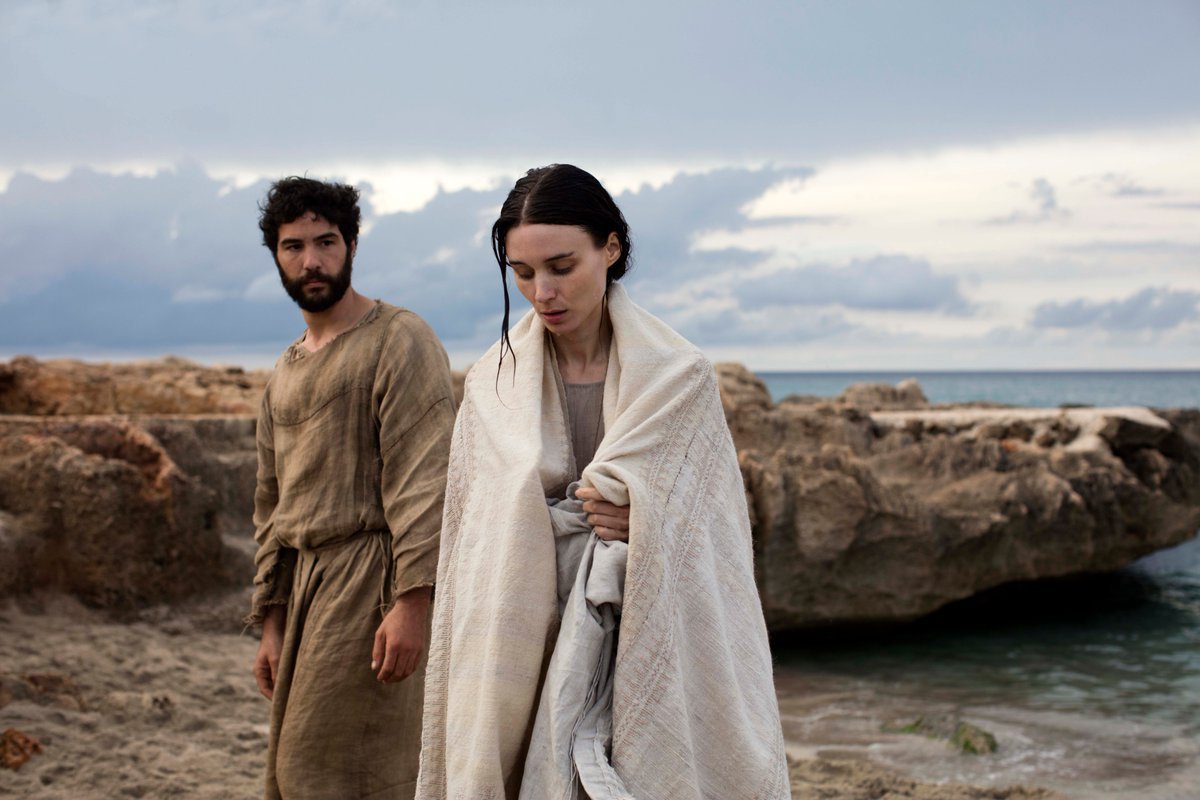 Having joined the disciples (and she is one here, as the Pope has just all but accepted), it's Mara's Mary who sometimes misses the mark. Where Phoenix is absorbingly natural, her big eyes and alabaster skin seem illuminated from within by a thin white, sacred flame. She can be inert or prosaic, calibrating her performance best in moments of conflict, whether at Gethsemane or in doctrinal disputes with Peter and Jesus. The latter happily adapts to her female perspective, though his church won't. And in a final, charged reckoning after the resurrection, she must make her own stand.
Davis offers admirable, intelligent sympathy to the Christian faith from his position outside it. Screenwriters Helen Edmundson and Philippa Goslett draw on Gnostic gospels and psychological intuition to bring Mary in from the margins to ask what Christianity is meant to be, for women and men.
This revisionism's power perhaps depends on accepting that what's being revised is deeply important. In a largely secular nation, it may instead fall on stony ground. Its ambitions cast a sombre spell on me