CD: Ry Cooder - The Prodigal Son |

reviews, news & interviews
CD: Ry Cooder - The Prodigal Son
CD: Ry Cooder - The Prodigal Son
Stunning blast of stirring gospel and politics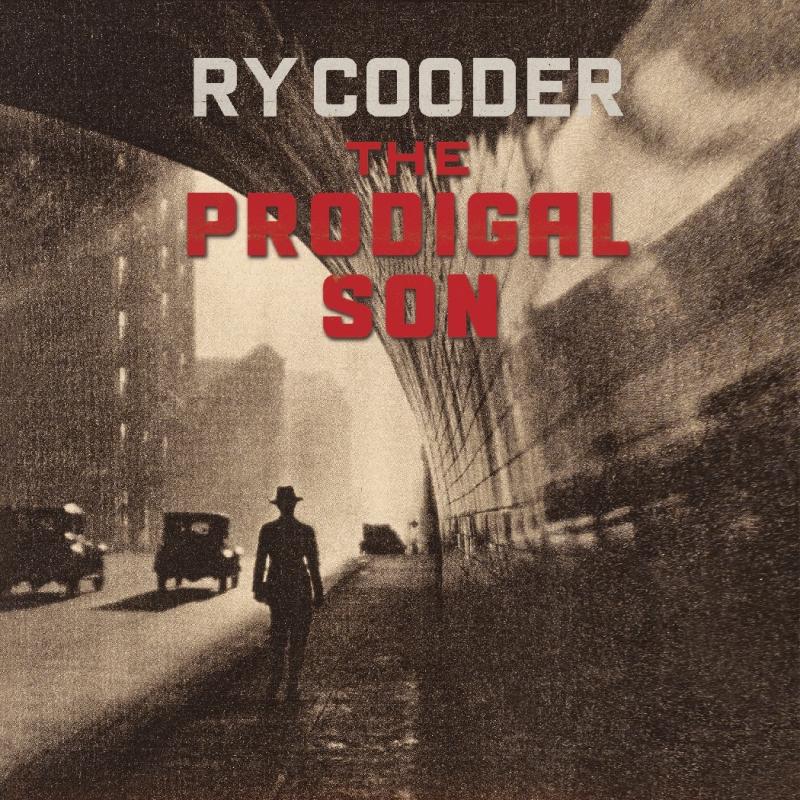 Walking the straight street with Ry
Ry Cooder is not only one of the greatest American guitarists of his time, a virtuoso who uses his technical mastery to make music with extraordinary soul, but he also has his heart firmly in the right place.
On this new album, a close collaboration with his equally talented son Joachim, armed with some
gospel
classics and
political
songs of his own, he calls us to attention, at a time of ethical chaos and moral dissolution.
The opener, "Straight Street", originally a slow-burner from the great Pilgrim Travellers, sets the tone, warning us against losing our souls. The song starts with a gently plucked mandolin, with a filigree of heavenly celeste, and then Cooder's warm voice, filled with gentle devotion. There is a magic from the start, a stirring quality that slowly grows, and, in terms of sheer beauty, equals anything that Ry Cooder has done in his long and brilliant career. No coincidence that the original biblical "straight street" was in Damsacus, now the site of anything but a life dedicated to loving your neighbour.
Although Cooder covers a number of old songs, from the black and white gospel repertoire, there is nothing of the musical antiquarian about his rediscoveries. It could indeed be argued that the continuing popularity of classic gospel reflects a spiritual hunger today, even among those who would style themselves atheists. "Everybody Ought to Treat A Stranger Right" although originally recorded by Blind Willie Johnson in 1930, has lost none of its relevance. As a powerful exhortation to hospitality, it couldn't be more moving. There was a time when strangers were automatically welcomed, whereas now, we speak of quotas, asylum seekers, illegals and travel bans.
The content of these songs is meant to be inspiring: these were songs made to open the hearts of those who heard them. But they have also inspired Cooder, who never brings to his covers of often little-known American classics the slightest touch of irony. He cannot exactly reproduce the incredible spiritual force that moves through the originals. That is not the intention. Cooder manages to make them all his own: he never attempts to be "authentic" to the originals in form or style and yet something of the essence remains. His brief slide interventions are always simple, un-showy, and breath-taking. This is a great musician at the height of his powers, with his fingers on the pulse of the American nation, and in touch with both the pain and the hope that dwell within.
This is a great musician at the height of his powers, with his fingers on the pulse of the American nation
rating
Share this article