CD: Calexico - Edge of the Sun |

reviews, news & interviews
CD: Calexico - Edge of the Sun
CD: Calexico - Edge of the Sun
Another slice of Mexicana from US indie stalwarts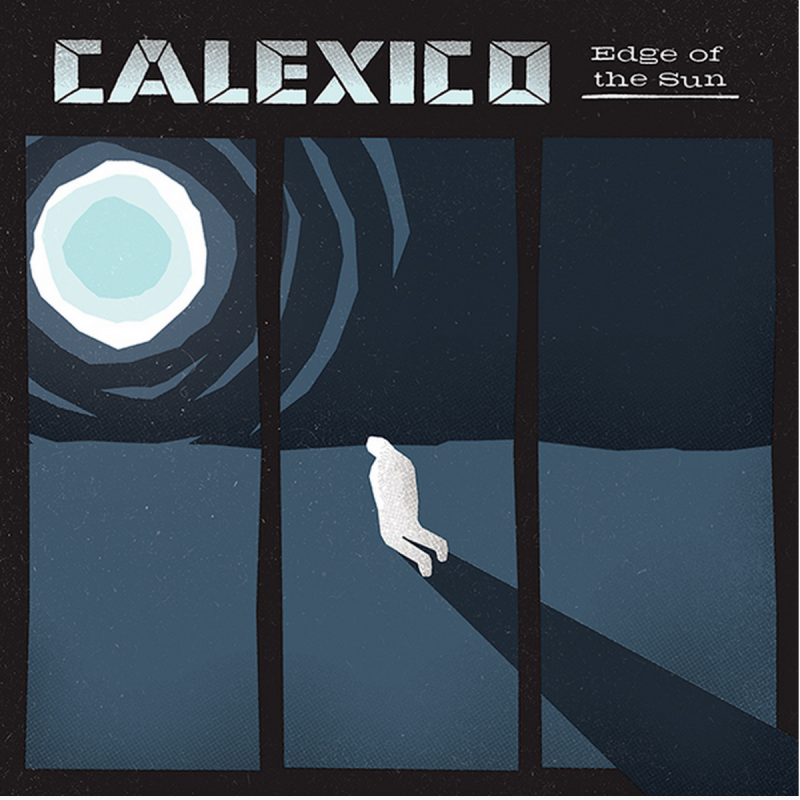 Calexico's Edge of the Sun: 'a how-to guide 18 years in the making'
I often think that, once a band hits certain milestones – longevity, moderate commercial success, critical acclaim – it can be difficult to know where to begin. I don't mean the big bands, with the songs you'd recognise if you heard them in an advert or at a festival, their big hits acting as gateway drugs to those who'd like to find out more; but rather those mid-level indie bands beloved by those in the know and yet whose names prompt glazed looks when your colleagues ask you who you went to see at the weekend. By all means, after almost 20 years and nine albums together, Calexico should be one of those bands – which is what makes Edge of the Sun a very interesting album indeed. For here, across 12 tracks, is a summary of all the things that make this band great. It's a how-to guide 18 years in the making.
Recorded in the band's native Tucson, Arizona, but with its feet firmly in the Californian border town that gave the band its name, Edge of the Sun makes space for Calexico's take on the great American rock song between flourishes of the central American sounds the band have experimented with throughout their career. It's a testament to the skill of the band's core duo, vocalist/guitarist Joey Burns and percussionist John Convertino, that the results never lack coherence – even if, sometimes, the songs dip and drag like those dusty desert roads.
The opening double header of "Falling From the Sky", an uplifting, expansive song that juxtaposes nostalgia and hope, and "Bullets & Rocks", gets the album off to a strong start. The latter in particular sounds like a vision quest, aided by the hinterland vocal of the band's frequent collaborator, Iron & Wine's Sam Beam. Neko Case brings her wildness to the hot and restless summer night that is "Tapping On the Line", and Mexican singer Carla Morrison adds a dreamy grace to the mariachi-tinged "Moon Never Rises". Latin instrumental "Coyoacán" finds the band soundtracking heroes and villains, while bilingual "Cumvia de Donde" mashes the traditional with electronic flourishes to riotous effect.
Overleaf: listen to "Falling From the Sky"
Here, across 12 tracks, is a summary of all the things that make this band great
rating
Share this article