CD: Arctic Monkeys - Tranquility Base Hotel + Casino |

reviews, news & interviews
CD: Arctic Monkeys - Tranquility Base Hotel + Casino
CD: Arctic Monkeys - Tranquility Base Hotel + Casino
Indie guitar heroes head into completely new terrain with fine results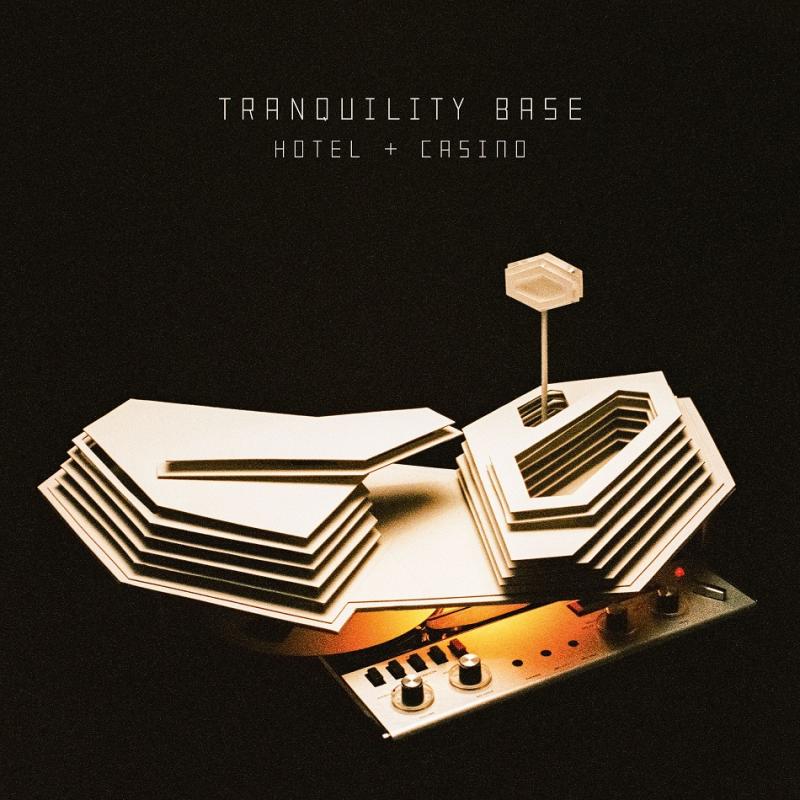 Monkeys go to the future
Arctic Monkeys are the great British guitar band of the 21st century so far. Only now they're not. For the last couple of albums, Sheffield's ever-smart rock four-piece have pushed their innate indie guitar sound further and further into 21st pop territory. This time, centred on lead singer Alex Turner's piano, Tranquility Base Hotel + Casino leaps off somewhere else entirely, dipped in Rat Pack cool and sun-blissed retro easy-listening.
Turner's lyrics remain as poetic as ever, but he's become more conceptually abstract, positing rather than commenting. He lives in LA now and the lovely, Bowie-esque "Four Out of Five" and jazz-fringed title track both have that "Hotel California" sense of lush surface undermined by cynical forces. The album is a journey through the plasticity of contemporary life, even imagining a US President who's a wrestler ("bendable figures with a fresh new pack of lies"), but at its conclusion, the maudlin waltz-time "Ultracheese" brings the singer back to himself, his values and his past.
The big news, however, is the music. Turner composed it alone on his new Steinway Vertegrand, recording the rest in Paris with the band, regular producer James Ford, and a bunch of mates (including members of Klaxons and Tame Impala). It is, lyrics aside, closer to the opulence of his Last Shadow Puppets project than anything Arctic Monkeys have ever done. The Seventies are a key reference but filtered through a sprawling, loose Hollywood sci-fi lounge pizzazz. Imagine Supertramp or Pink Floyd filtered through the sensibilities of a Las Vegas house band. It's a shock and not every song is as sure as the idea behind it, but as the ear settles in, it works.
Decades ago, The Jam built their reputation on fiery guitar music and scalpel-sharp observational lyrics. Their leader, Paul Weller, grew sick of what his band became, trapped, and he formed The Style Council, wherein he could embrace jazz and soul, sometimes swapping polemic for ironic distance and satire. It bemused many of his staunch punk/mod fans but freed him. Arctic Monkeys have now made a similarly drastic move. It feels fresh, good, but, as with Weller, it'll be interesting to see how many of their fans can follow them.
Below: Arctic Monkeys perform "Four Out of Five" on The Jimmy Fallon Show
The album is a journey through the plasticity of contemporary life
rating
Share this article