CD: Let's Eat Grandma - I'm All Ears |

reviews, news & interviews
CD: Let's Eat Grandma - I'm All Ears
CD: Let's Eat Grandma - I'm All Ears
Second album from eccentric teenage Norfolk duo takes them intriguingly close to pop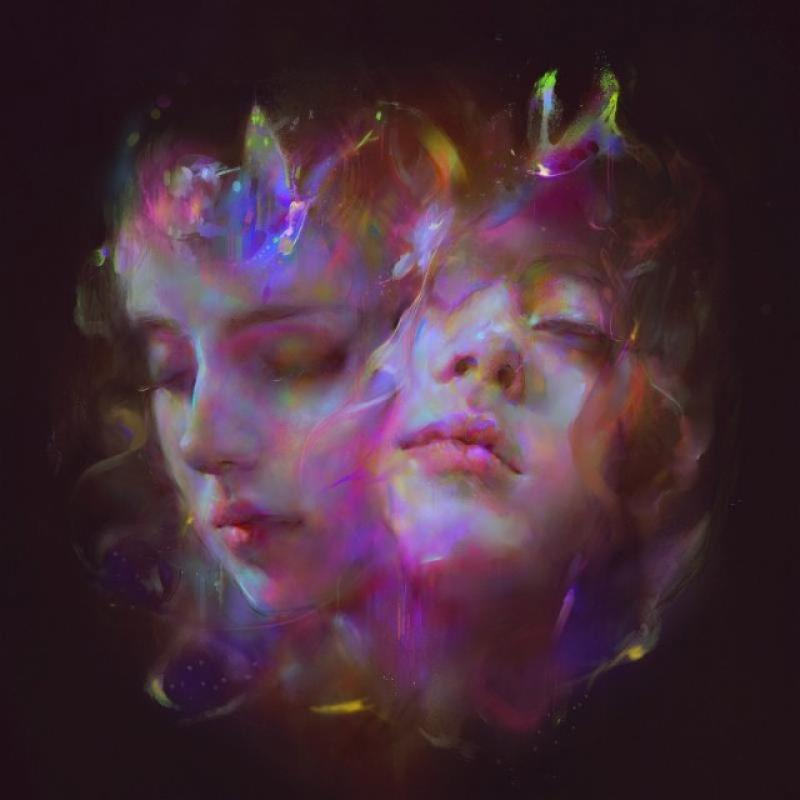 Cover by digital artist Yanjun Cheng
Norwich is remote, out near the Norfolk Broads, doing its own thing on Britain's eastern-most edge. It's not renowned as a place that's contributed much to rock and pop. This may be about to change.
The music of Let's Eat Grandma, 19-year-old lifelong friends Rosa Walton and Jenny Hollingworth from Norwich, could only have developed in isolation, cultivated unhindered by the taste-arbiters of the outside world. They're a fascinating unit and, happily, also engagingly off-the-wall.
Where their debut album, 2016's I, Gemini, was an intriguingly bizarre oddity, their new one moves towards connecting the dots with pop. This isn't to say they've suddenly mutated into a two-woman Little Mix. Far from it. Their kawaii voices, the relentless pulse of their singing style, their found sound collaging, and their cacophonic choice of instrumentation mark them out as different. However, the music – co-produced variously by David Wrench, SOPHIE and The Horrors' Faris Badwan – is now hookier, and their lyrical concerns have become less surreal, with songs such as "It's Not Just Me" and "I Will Be Waiting" concerning affairs of the heart.
The most immediately striking song is "Snakes & Ladders" which starts over a clonky beat and strummed electric guitar but builds into a layered psychedelic synth-rock epic. Psychedelic guitar patterns also form the basis for a couple of longer songs, the nine-minute "Cool & Collected" and the 11-minute closer "Donnie Darko", the latter with a touch of Pink Floyd about it. Other comparisons might be Kate Bush, notably on the shouty bits of "Cool & Collected". And the 2009 hit "Dominoes" by The Big Pink also keeps springing to mind. But such references are only a very loose guide; Let's Eat Grandma's fusion of bucolic strangeness and angular electro-pop is unique.
The duo crush chunks of catchy post-industrial synth-pop into proggy arrangements that ebb and flow, layering in samples of day-to-day sounds and phone calls, throwing in interludes such as a cat eating and purring. The ear is inextricably drawn: Let's Eat Grandma defies convention but opens up bright new roads for popular music.
Below: watch the video for "Hot Pink" by Let's Eat Grandma
Let's Eat Grandma's fusion of bucolic strangeness and angular electro-pop is unique
rating
Share this article