Album: Let's Eat Grandma - Two Ribbons |

reviews, news & interviews
Album: Let's Eat Grandma - Two Ribbons
Album: Let's Eat Grandma - Two Ribbons
Emotionally charged, personal electro-pop from uncommon Norfolk duo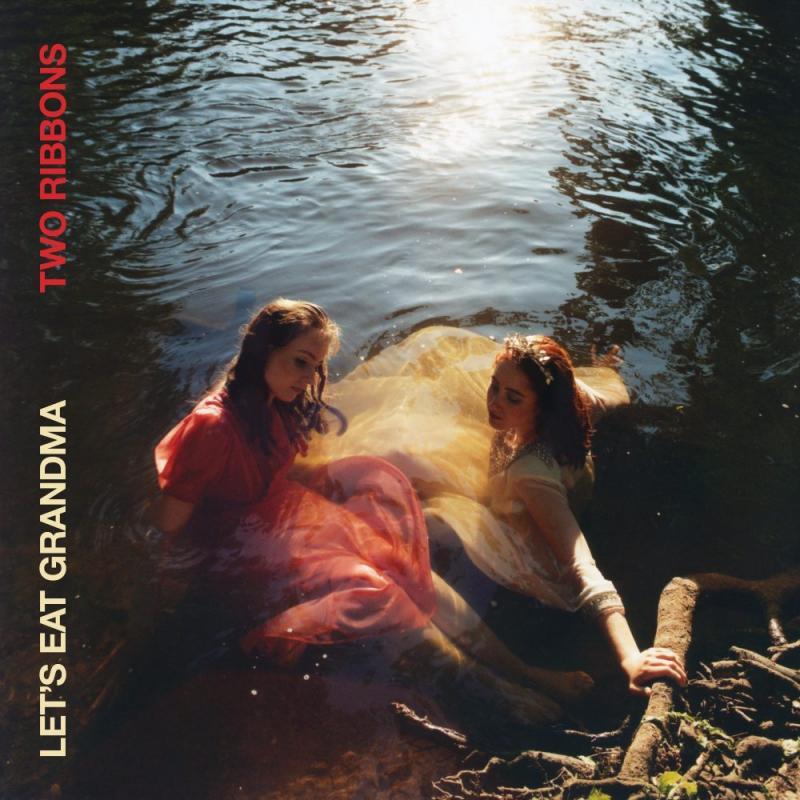 Ophelia-ing it up with Let's Eat Grandma
"You know you'll always be my best friend" and "There's no-one else who gets me quite like you" run a couple of the lyrics to "Happy New Year", the opening song from Norwich duo Let's Eat Grandma's third album. And the whole is laced with love songs from band members Rosa Walton and Jenny Hollingworth to each other, not romantic love, but songs passionately, poetically affirming their long friendship.
Two Ribbons is a celebratory synth-pop explosion but also laced with bittersweetness. It has a key back-story. Let's Eat Grandma appeared six years ago, aged only 16, Norfolk schoolgirls firing out bizarrely worded, off-the-wall bedroom electro-pop sung in kawaii voices, naively surreal and different. Their second album beefed things up but maintained trajectory. The pair, who've known each other since childhood, slowly then became emotionally estranged from each other.
Walton moved to London and Hollingworth began a relationship which tragically ended when her boyfriend died of a rare form of cancer. This latter fact laces some of her songs – the pair wrote separately for the first time – with a deep sadness, especially the throbbing "Watching You Go", which counterpoints poignant lyrics with marching rhythms, and (possibly – I don't have song-credits) the guitar-strummed "Strange Conversations" which may be about meeting a lost loved one in a dream.
The album is the duo's rekindling. Closer than ever, but now understanding each other as adults, both haunted by the finite nature of existence due to bereavement, the lyrics evocatively reflect their journey, a match for any of rock music's aspiring Byrons.
But what about the actual music? Produced by the ever-reliable David Wrench (of Audiobooks) it's indie electro-pop redolent in places of Pet Shop Boys (notably on "Hall of Mirrors") and early Charli XCX, but quirkier and smudged with a pleasingly unpredictable eclectic feel (check the rockin' guitar solo on "Insect Loop"). It has oomph but also melodic melancholy.
Two Ribbons is kind of a concept album, caught up very much, as some albums are, in the history of its makers, but it's also fresh, unpasteurised, mystic and articulate. It is more musically conservative than what came before but its open, feminine emotional heft is unselfconscious and engaging.
Below: watch the video for "Happy New Year" by Let's Eat Grandma
It's a concept album, caught up very much, as some albums are, in the history of its makers
rating
Explore topics
Share this article