h 100 Awards: Music - an impressive range of quality |

reviews, news & interviews
h 100 Awards: Music - an impressive range of quality
h 100 Awards: Music - an impressive range of quality
The Hospital Club's h100 Award music nominees showcase a scene where variety is strength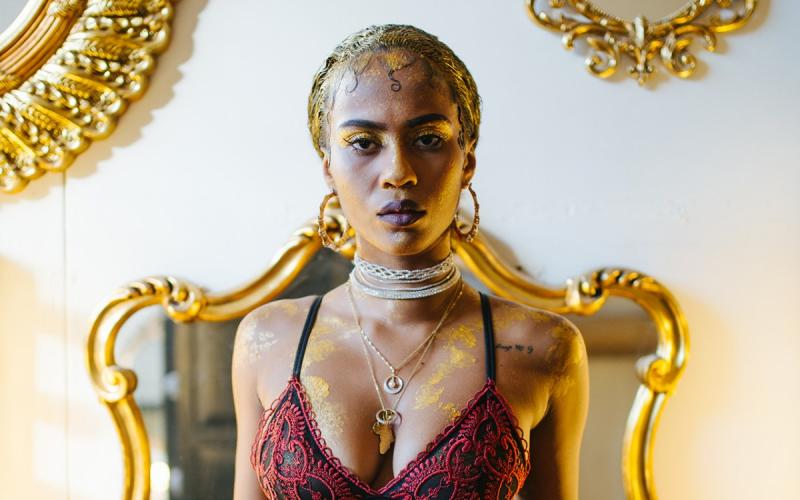 Singer and MC IAMDDB, one the 10 music nominees
One of the banes of music culture is over-categorisation. It always has been. The statement that there are only two types of music, good and bad, has been apocryphally attributed to a wide range of figureheads – most especially Louis Armstrong – but whoever said it first, the reason it keeps popping back up is there's a truth to it.
The music nominees for this year's
Hospital Club
h 100 Awards reflect a satisfying public swerve away from niche listening, away from those who would isolate via genre and background, a move towards opening all out to all, which can only be a healthy development.
The first thing that springs to mind, running through the nominees, is that classical music is well-represented, rather than being hived off in a dusty corner. This is as it should be. Many orchestral and choral styles (and the rest) that fall under the "classical" heading have been swimming back into the sphere of a wider, younger audience. The sky-rocketing career of fêted teenage cellist Sheku Kanneh-Mason has done its part in revitalising perceptions, as has Gillian Moore CBE, whose programme of music at the Southbank Centre has interwoven styles and broken barriers in a revelatory fashion, alongside her commissioning of important and varied new work.
The h.100 nominations draw together a stylistically disparate selection united by their desire to push at the boundaries
And then there are the nominees that are in music but not necessarily musicians. Lak Mitchell, Creative Director of the outrageous Boomtown Fair festival, is at the forefront of visualising environments where music can be enjoyed. Increasingly, as communication technology draws us together but makes actual meeting less necessary, a vision of where music can physically be and how it's presented is crucial. Forward-thinking promoter Jon Dunn and his Parallel Lines company have shown a curator's eye and ear for giving vanguard musicianship exposure at all levels, while Jim Benner's event work for Warchild has demonstrated how, in an information-cluttered world, music can break through the white noise and be used for the greater good. Rob Luis and Paul Jonas, meanwhile, are sometimes DJs but neither would claim musicianship as their foremost skill, yet their Tru Thoughts label in Brighton, 18 years into its existence, continues to be a global force giving eager and exciting new musicians a platform, from Hot 8 Brass Band to Rhi to Hidden Orchestra.
Finally, of course, none of this would mean much without popular music itself and those who make it. The h 100 nominations draw together a stylistically disparate selection united by their desire to push at the boundaries, artists who combine entertaining their fans with modernist wider engagement and distribution. Japanese-born, London-raised Rina Sawayama's work offers a unique commentary on contemporary society, Manchester MC/singer IAMDDB is a sassy, sensual and original take on where UK hip hop might be headed, Norwich duo Let's Eat Grandma have reimagined pop via their own eccentric originality over two albums while still in their teens, and critically acclaimed rising star Stefflon Don has collaborated with some of music's biggest names while breaking new ground.
The net has been cast wide and whoever wins, the arrays of contenders for the h 100 Music Award showcase a British music scene that is in rude health, opening out in all directions and rich with potential.