CD: David Crosby - Here If You Listen |

reviews, news & interviews
CD: David Crosby - Here If You Listen
CD: David Crosby - Here If You Listen
A beautifully wrought album beckons us to a kinder, gentler world... at least temporarily
Saturday, 27 October 2018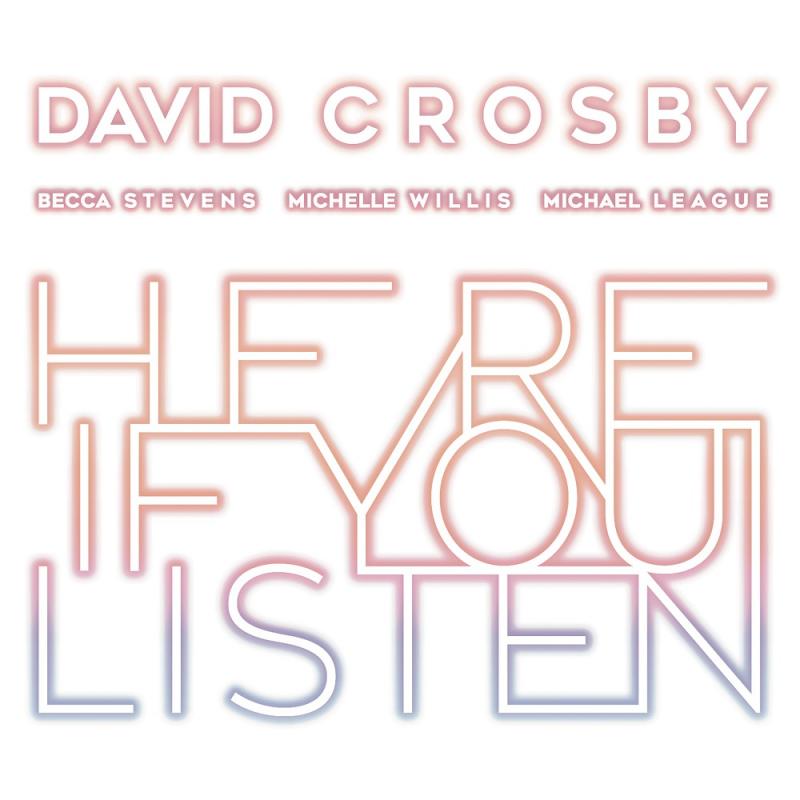 Croz: Back to the garden
In our era of TV so-called talent shows and cynically manufactured stars, how wonderful it is that many of the truly talented musicians who for decades have written the soundtracks of so many lives are releasing late-career albums that can stop you in your tracks.
This year has been particularly rich – Joan Baez, Paul Simon, Judy Collins/Stephen Stills – and now David Crosby, with his fourth album in as many years.
Here If You Listen finds Croz working once again with Michelle Willis, Becca Stevens and Michael League, all of whom put their individual prints on Lighthouse (2016). The album was recorded and mixed within a month, Croz and company having entered the studio with just two songs written. CSNY fans will love it, but this album is going to make Croz a whole legion of new followers, some of whom will go on to explore his and the band's early work. Here If You Listen is chock-full of syncopated rhythms, exquisite harmonies and arresting chord progressions. There's the beautiful bright sound of carefully picked acoustic guitars, a nice mix of six and 12-string, and all those meticulous chorale-like vocals that give you a feeling of, well… déjà vu. At times it's almost ethereal.
"I've been thinking about dying, and how to do it well," Croz sings in "Your Own Ride". Elsewhere, in "1974", a reworked old demo, he observes that love and music live on, and that we should "revel in music/let it take care of you". And this is certainly the kind of music in which to revel; music that makes you feel (despite a couple of doomsday scenarios and a clear reference to Trump) that the world is a better place, at least briefly. The multi-layered "1967" (another demo) has just three lines of lyric, sung against a lush chorus of da-da-da, doo-doo harmonies, and a guitar riff that feels very Woodstock.
And "Woodstock" is the song that closes the album. Stevens and Willis' vocals could almost be mistaken for a young Joni Mitchell. Unlike CSNY's original cut, this one's acoustic and although touches of both their originals remain, this version sounds like a perfect synthesis of the two. The song, and the album, closes on a resolved chord. The injunction – that "we've got to get ourselves back to the garden" – is the perfect sign-off.
Here If You Listen is an almost mystical experience, one in which you hear a group of musicians working in perfect harmony – in every sense.
There's the beautiful bright sound of carefully picked acoustic guitars and all those meticulous chorale-like vocals that give you a feeling of, well… déjà vu
rating
Explore topics
Share this article