The Yukon Assignment review - two men in a boat test father-son bond |

reviews, news & interviews
The Yukon Assignment review - two men in a boat test father-son bond
The Yukon Assignment review - two men in a boat test father-son bond
British documentary adventure explores Canadian wilderness
Wednesday, 31 October 2018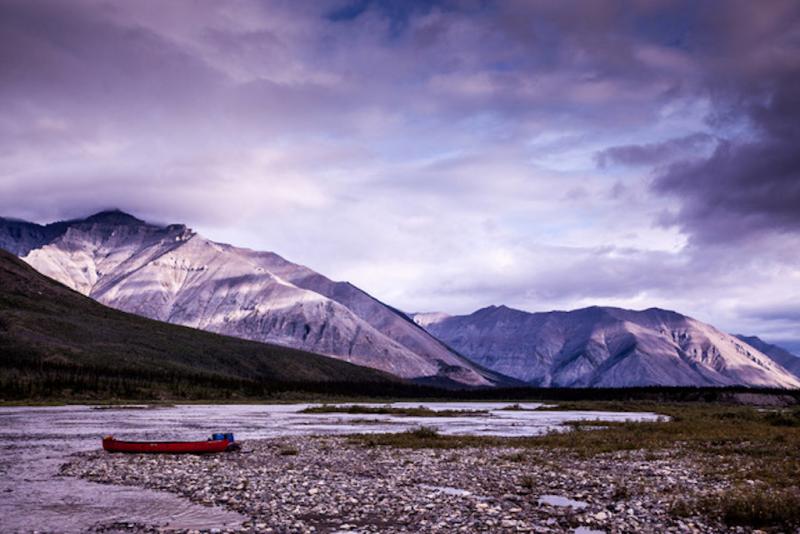 Into the wild: 'The Yukon Assignment'
The Yukon Assignment tracks a 500-mile canoe journey along a remote river in Canada taken by a British adventurer and his father.
The feature-length
documentary
is a gentle, unpretentious love-letter to untamed nature and its ability to bring two people together. For Chris Lucas, director and expedition leader, it is a chance to connect on a deeper level with his father Niall, a former actor and less adept adventurer. Chris tells us that his goal is to overcome both the "risk of bears" and the "risk of our relationship".
The Yukon wilderness is a stunning backdrop for this intimate voyage. It is a vast, unpopulated, primeval terrain of plains, peaks and forests rich in wild berries. Chris manages to capture footage of lolloping bears, grazing caribou and some remnants of wolves in the sand. Niall is amusing as he incompetently wields a knife in one hand and pepper-spray in the other, pondering which to use first in the case of an attack. The unfazed Chris, who styles himself as a less intense Bear Grylls, chuckles at his dad's earnestness.
The modest production and often handheld recording gives the film a rugged diary quality. Most of the film, though, feels like a home video (albeit with those stunning surrounds). Unfortunately, moments of potential drama – such as when a bear is spotted chasing a caribou, or when the pair enters a canyon of churning rapids – never really eventuate. At one point a bad patch of weather sets in. Doom-laden music sets a mood of foreboding. Chris and Niall both worry about hypothermia, or being snowed in, or losing visibility. Too suddenly the film cuts to the next day – cloudless and warm. The canoe is ready to go again as though the previous afternoon never happened.
There are too many moments that leave one grasping for a more considered narrative. But Chris's central message is about the more intimate drama of one-to-one connection, and how some time away in the middle of nowhere can foster it. Late in the film, he recommends such voyages for "everyone". It's obvious that a 500-mile unsupported canoe ride into the Arctic Circle might not be everyone's answer to that call. But the combination of Chris and Niall's slightly bumbling incompetence and their down-to-earth likeability does make even the most extreme of voyages seem possible.
Watch the trailer to The Yukon Assignment
There are too many moments that leave one grasping for a more considered narrative
rating
Explore topics
Share this article