theartsdesk on Vinyl 46: Christmas 2018 Special with Kate Bush, Depeche Mode, The Rolling Stones, Lulu and more
theartsdesk on Vinyl 46: Christmas 2018 Special with Kate Bush, Depeche Mode, The Rolling Stones, Lulu and more
The season's best with the most extensive monthly record reviews of all
Rockin' around the Christmas tree
The time of giving is here and what better presents than great slabs of lovely vinyl; sounds that bring joy to all. Our last theartsdesk on Vinyl of the year is packed with boxsets and reissues as well as a couple of seasonal bits.
From a
Shrek
picture-disc to Kate Bush's entire back catalogue to Los Angeles' latest alt-tronica, there are more music flavours here than even Santa can claim (having been to his crib, we can assure Santa's vinyl collection is pretty limited, with the exception of a wall of Doom Metal). So,
theartsdesk on Vinyl
wishes you a top 2019 and every good thing for the
Yuletide
bit, whether that's a mad rave-up or absenting yourself from the spending frenzy completely. For now, though, on with the music…
VINYL OF THE MONTH
Various IT'S BRIIIIIIXMAAAAAAS!: The Brixton Hill All-Stars (Brixton Hillbilly)
"Considering this is becoming one of the richest boroughs in the world," says Stephen Gilchrist, owner of Brixton Hill Studios, "it's very upsetting to think that we still need soup kitchens and food banks." Drip-down capitalism works, right, kids!? Merry Christmas, one and all! So what does Gilchrist do? He gathers six London bands together for this six track 10" on white vinyl to raise funds for the Brixton Soup Kitchen, which has been looking out for the homeless and less fortunate for the last six years. So there's one solid reason to buy it. Six other ones are the tunes. Black Midi & Jerskin Fendrix combine to give us a thoughtful Tindersticks-become-Jesus & Mary Chain piece called "Ice Cream", Alessi's Ark, possibly the best-known artist here, contributes a sweet singer-songwriter number, "Winter's Grace", Ham Legion bring on the jingle in a Doctor and the Medics-meets-Wizzard affair called "We'd Better Start Dinner", Bad Parents' "Christmas Present" may be my favourite, coming on sweetly broken, like Nikki Sudden, Scud FM's "Christmas Crime" imagines what would happen if Jona Lewie had done a seasonal song with psychedelic rockers Bevis Frond and, finally, Gilchrist's own Hot Sauce Pony close proceedings with the contemplative downtempo prog-blues shuffle of "Christmas in Prison". So go buy it. Or just give some money and comfort to someone who needs them.
Cypress Hill Elephants on Acid (BMG)
I don't subscribe to the music journo adage that saying an artist sounds like such-and-such a band/music "on [insert drug name here]" is lazy. It's just shorthand. I'd do it all the time if it wasn't so frowned upon. On which note, full marks for the title, Cypress Hill. It raises a smile where, say, A Head Full of Dreams does not. Happily the music is as sturdy. DJ Muggs' production has a gritty psychedelic gothic, the whole tinted with sounds from the Indian sub-continent, and MC's B-Real and Sen Dog coming on wired up and sparring. Arriving on gatefold over two discs, pressed loud and full, in art/info inner sleeves, this is the sound of a band on fine original form, not one that's 30 years into their career. A case in point: you'd have thought rapping about weed might have started to bore them by now but, no, "Oh Na Na" may not be as raw hip hop as "Hits From the Bong", but it's as contagious and entertaining as anything they've ever done.
The Rolling Stones Voodoo Lounge Uncut (Universal)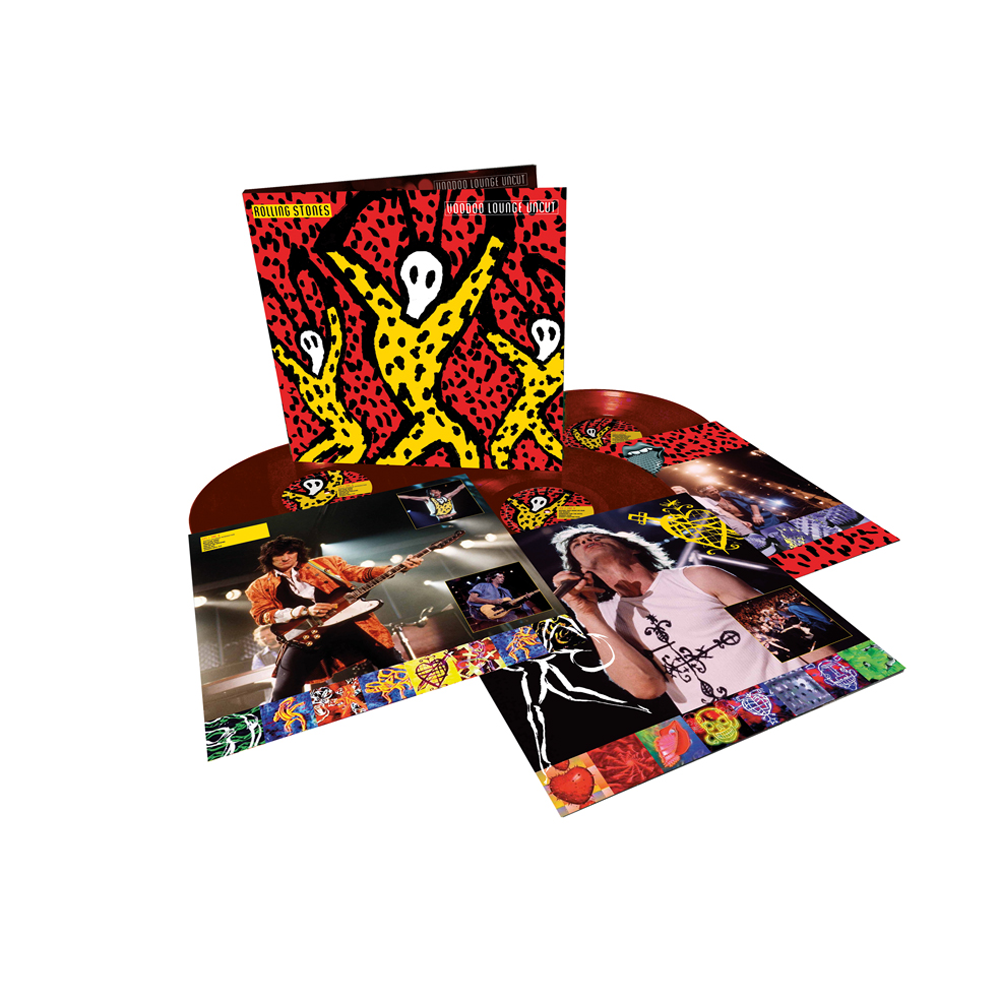 The early Nineties were a period when, after a 1980s filled with backbiting and in-group catfights, the Stones came together to consolidate their myth around a series of patchy albums and gigantic, massively profitable global tours. They were already part of the past but it was their time to proclaim themselves giants of an era. 1994's original Voodoo Lounge album was part of the process, its overall sound looking back to their glory years. With Voodoo Lounge Uncut, then, you might expect one of those album-plus offcuts-packages, but this is not that. Instead it's a faithfully rendered three record set on red vinyl capturing their filmed concert at Miami's Joe Robbie Stadium (now The Hard Rock Stadium!) which was initially broadcast on cable TV in the days when that seemed cutting edge. A video and DVD were later released but this is the first time the whole thing's been available, including ten extra cuts ranging from the then-newish "Sparks Will Fly" to the Keith Richards classic "Dead Flowers". Arriving in gatefold on lively photo-filled inner sleeves, it's a package that emanates both professionalism and showbiz (an introduction by Whoopi Goldberg and appearances by Sheryl Crow, Robert Cray and Bo Diddley - the latter on a rockin'n'rollin "Who Do You Love"), but also some of the greatest songs in the popular music canon delivered with gusto.
Glen Campbell Sings for the King (Universal)
Before he hit the big time from 1967 onwards Glen Campbell was a prolific session musician, part time member of The Beach Boys, pal of Elvis Presley, and much else. He also had an uncanny ability to mimic Elvis. This was among the reasons that Elvis's regular Sixties songwriter Ben Weisman chose Campbell to prep versions of his songs for Elvis's ears. A collection of these has now been unearthed and polished up, with the inclusion of one of those producer-jigged "posthumous duets" between Campbell and the King, the gospel tune "We Call on Him". Ignoring the unnecessary latter, it's an enjoyable selection. Elvis recorded 12 of these 18 numbers and it's striking to hear Campbell pre-Elvising Elvis on "Spinout", "Stay Away, Joe" and even "Do The Clam". In fact, his version of the latter is better, less tacky, than the one that eventually ended up in Presley's cheesy flick, Girl Happy. Rather than buying one of those Elvis-with-an-orchestra type affairs, anyone interested in his process would be better off investigating this. Comes with a 12" x 12" insert with photo, notes and short piece by US music journo Alan Light.
Various Brainfeeder X Boxset (Brainfeeder)
A four record boxset from Flying Lotus's preeminent Los Angeles freak-tronic label. This is probably not how they'd describe themselves but, at the core of many of these 36 tracks (22 of them previously unreleased) there exists a distant avatar of P-funk, submerged in hip hop, new ages sounds, post-house electronica and much else. Before we get to the music, the artwork on the four sleeves is a delight, retina-boggling colourful fare from Charles Munka who designed the Brainfeeder logo. Usually I find Brainfeeder frustrating because I love the idea of them but, while appreciating the sonic aesthetic, fail to become emotionally involved once the records are actually playing. Not so this time. It's a veritable smörgåsbord. The label's most high profile act, Thundercat, turns up with jazz mavericks BadBadNotGood and boss Flying Lotus for a wobbling falsetto squiggle-jam, TOKiMONSTA's "Fallen Arches" ebbs and flows craftily around wooden-sounding percussion, Mr Oizo's "Ham" sounds like analogue techno having a meltdown inside a 20 year old video game, Jameszoo's "Flake" is a blithely squashy, like the theme to a lost children's TV show, DJ Paypal's carnival-flavoured VIP mix of "Slim Trak" rumbles the dancefloor nicely, and so on, featuring Daedelus, Martyn, Ross From Friends, Lapalux, Dorian Concept, Woke and more. Comes with a tote bag and tee-shirt… or at least, my one did.
John Denby Elf OST + David Newman Ice Age OST + Harry Gregson-Williams & John Powell Shrek OST (Varèse Sarabande)
The American film soundtrack specialist label shows off their Christmas side with a set of picture-discs of major "holiday" releases. Well, Elf is clearly the seasonal pick of the bunch, but the other two are still films you may find yourself sitting about watching, entirely sated with bread pudding. However, those hoping to get their hands on vinyl versions of songs from these films should stay away, for these are the orchestral soundtracks (although backing choruses and vocalising are present, notably the wild melismatics of "Singing Princess" from "Shrek"). Heard in isolation, the music can differ unexpectedly in tone from how we recall the films. "Fiona's Secret" from Shrek, for instance, is a gentle sliver of woodwind–led melancholy that could derive from a more serious film. By contrast to Shrek's epic qualities, Ice Age is a jolly and playful affair with strident, almost war film-like asides (for example, the brief tattoo of "Dodos") but it's punctuated by impressive atmospheric moments, such as the echoing, piano-led and haunted "Checking Out the Cave", a highlight. Finally, it goes without saying that the most Christmassy one is Elf. Even shorn of the film's Christmas songs, this one has jingle bells ringing almost throughout and captures a cheery, Hollywoodised flavour of the season. Primarily, though, all three releases may end up more as visual props than listened to.
Various Running the Voodoo Down 2: Explorations in Psychrockfunksouljazz 1965-77 (TAD) + Various Discophilia Belgica Part 1 + Part 2 (SDBan/N.E.W.S.)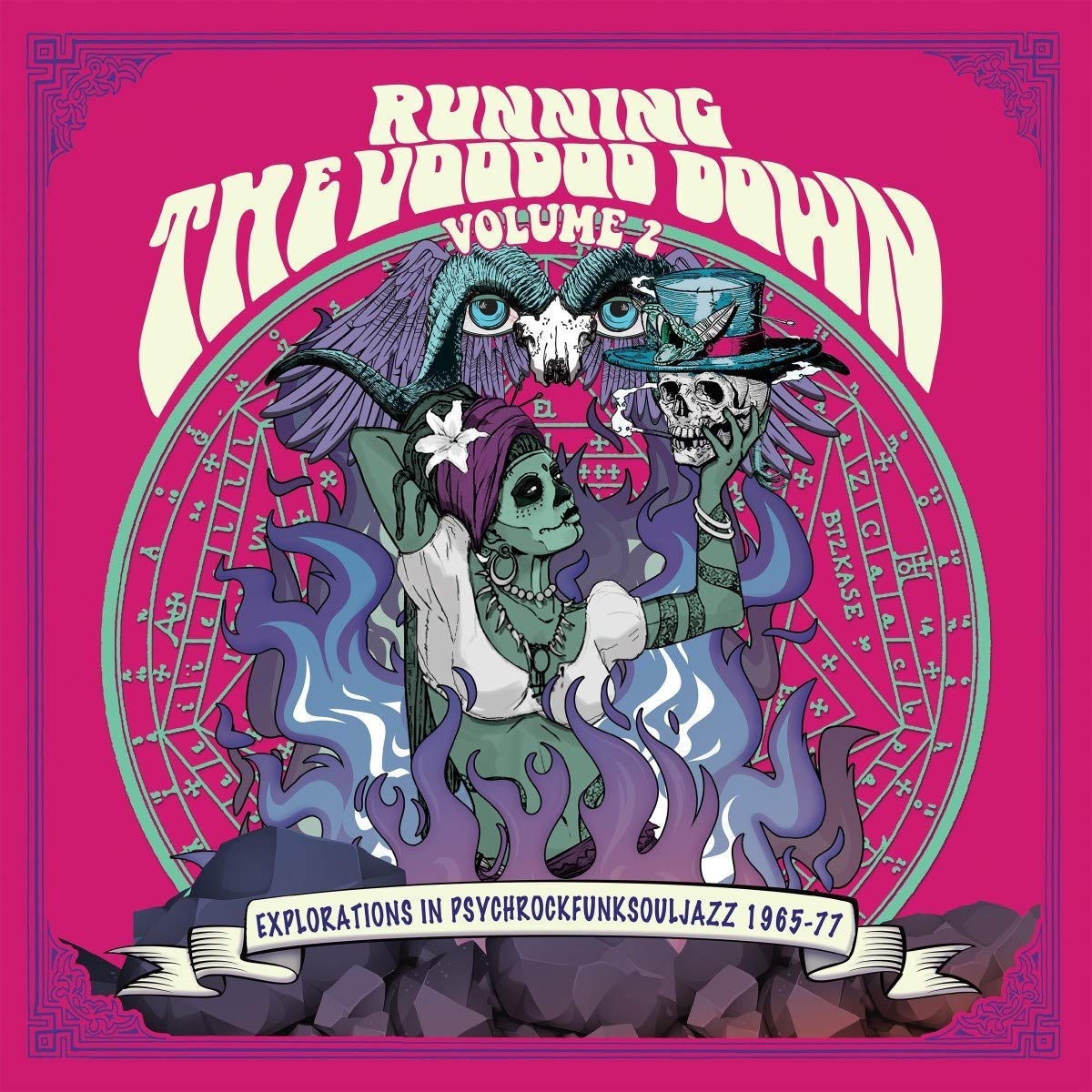 Two sets of retro excellence. More jazzy than Vol. 1, the latest Running the Voodoo Down collection brings John Coltrane, Herbie Hancock and Joe Zawinul into the fold. The idea behind the albums is, loosely, to explore the effect on music of the 1960s' LSD-fuelled counterculture and socio-political craziness, with particular emphasis on Afro-American sounds. Thus we find The Byrds' classic "Eight Miles High" on board but far more typical of a very hard to typify album would be the wailing vocalising of "Black Woman" by Sonny Sharrock, wherein his wife Linda gives rent to orgasmic pain-demons, as if Pink Floyd's "Great Gig in the Sky" were reimagined as a rawer, more painful yet also sex-laced experience. Other names on board this two record set include The Temptations, Dr John, Isaac Hayes, Shuggie Otis, and it runs the gamut from the over-amplified assault of MC5's "Starship" to the Marvin Gaye-like socially concerned soul of Lou
Bond's "To the Establishment". A lighter hearted but equally enthralling variety of sounds is to be found on the two gatefold double collections that comprise Discophilia Belgica. Subtitled "Next-door-disco and Local Spacemusic from Belgium 1975-1987", these eight sides represent a magnificent feat of crate-digging into tiny record pressings by semi-pro musicians exploring the area between disco, pop and synth odysseys. If you like your music kitsch, off-piste, a great laugh, but also danceable, it's a one-stop shop: Love Dream's preposterous "Sexy", DJ Bert & Eagle's sci-fi silly "I Am Your Master", the sheer dancefloor sass of Carl Candy and the Candy Chicks' "It's Magic", L2's new wavey "La Gomme" which sounds like something on New York's ZE Records. In fact, drop the needle almost anywhere and there's a smile and a dance awaiting.
Depeche Mode Construction Time Again | The 12" Singles Boxset + Some Great Reward | The 12" Singles Boxset (Mute)
These two boxsets are pricey but they're also juicy as a smashed pomegranate. Depeche Mode announced this summer that they're going to chronologically release boxsets of 12"s themed around their albums. The latest pair to appear are based on 1983's Construction Time Again and the following year's Some Great Reward, albums that saw the band becoming comfortable with their post Vince-Clarke persona. They're slowly growing heavier than their earlier incarnations, exploring a pop-industrial ethos, influenced by label-mates Einstürzende Neubauten. Both sets contain six 12" singles with mastering to vinyl that's brilliant in its truest sense; loud, crystal clear and overwhelmingly rich. The Construction Time Again set includes the two singles off that album, "Love in Itself" and the awesome "Everything Counts (in Large Amounts)". The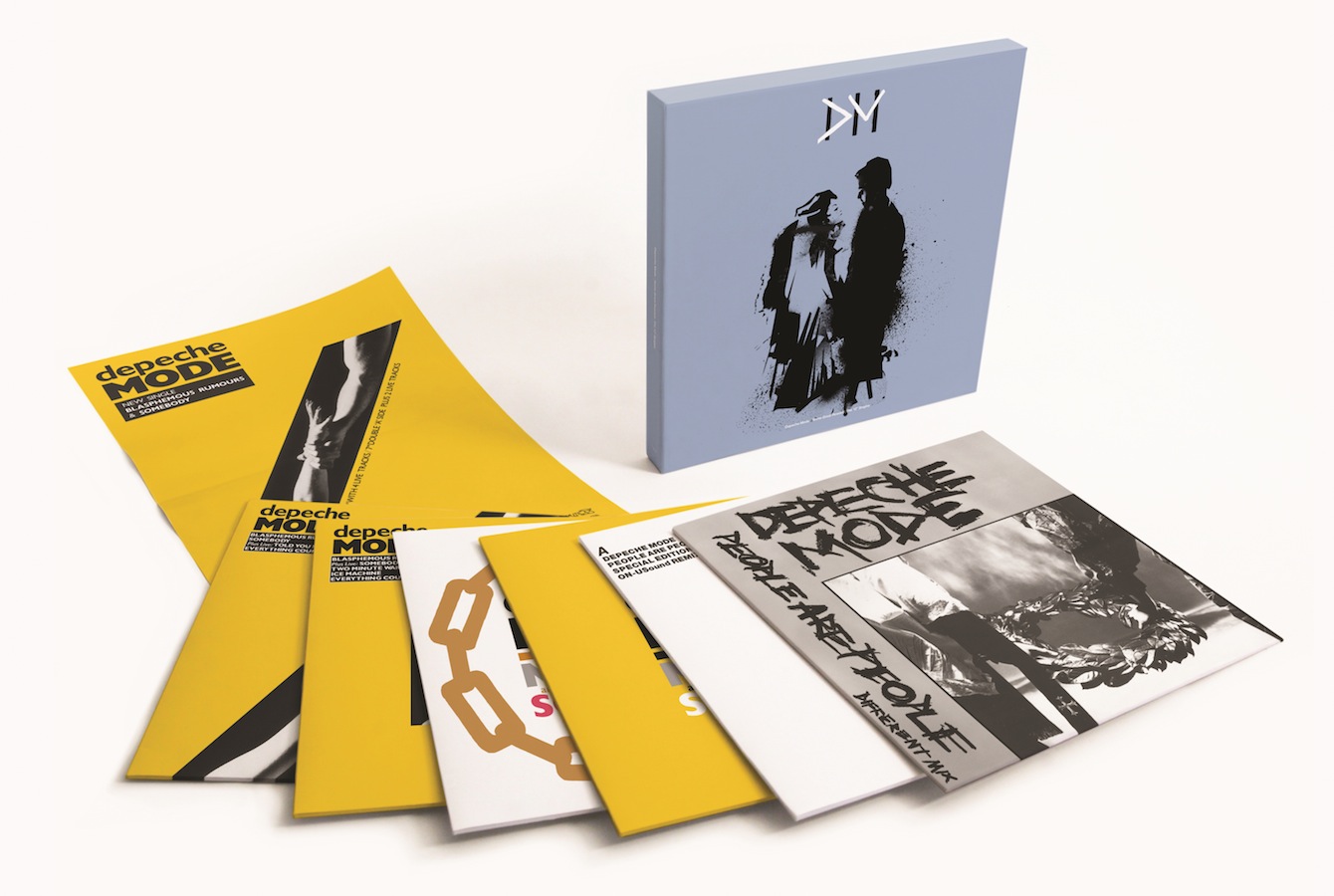 latter is as prophetic as ever, the 12"s keyboard solo seeming to mourn the destruction wrought by pure free market economics. Then there's the non-album single "Get the Balance Right", a true dancefloor gem, and three more 12"s that contain the 7" versions plus a bunch of decent-sounding live material from the period. There's also a mini-poster for "Love In Itself". The Some Great Reward set amps up the industrial aspect. The singles "People Are People", "Master and Servant" and "Blasphemous Rumours" are all present and full of vim, as well as Adrian Sherwood On-U Sound remixes whose clanking noisiness hasn't dated well, plus 7" mixes, live stuff and a mini-poster for "Blasphemous Rumours". While both sets are a treat, if I could only own one, it'd be the Construction Time Again set, which is impeccable.
Katie Melua Ultimate Collection (BMG)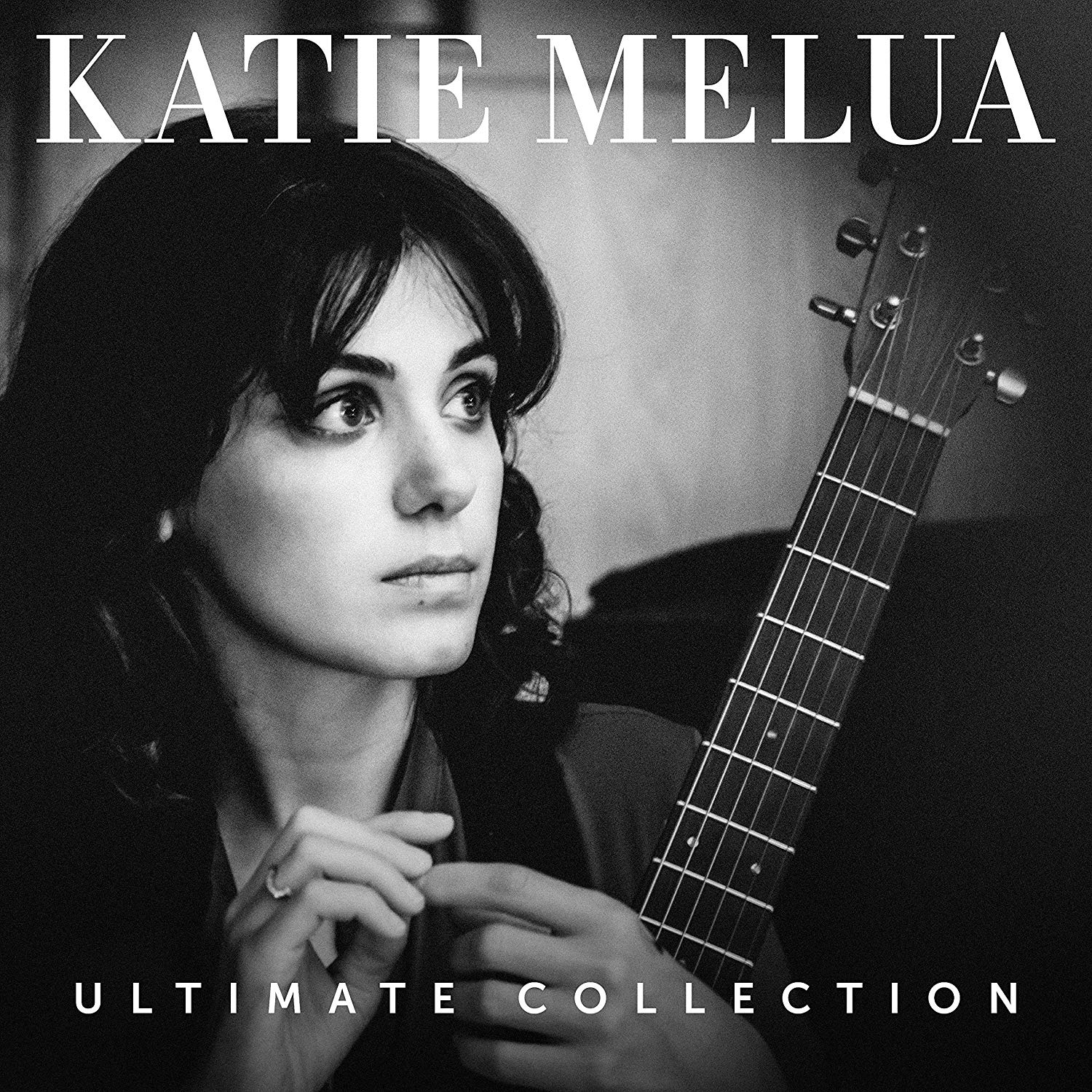 There are people who don't like Katie Melua because she signifies a kind of middle-aged creative sloth about music-listening, her songs the ultimate BBC Radio 2 granny-soothers. This theory holds water but, get this, it would only take a tune or two of hers to pop up over a gunfight in a Tarantino film or as the playout of stunning boxset, and I'll put money down there's a subtle re-estimation of her oeuvre. Because, of course, the reason she's admired by her fanbase, apart from the carefully calculated Manga-eyed pixie princess image, is the songs. Delivered with a well-built balance of delicate and lush, Mike Batt biggies, "Nine Million Bicycles", "The Closest Thing to Crazy", "Call Off the Search", etc, sit easily alongside her own songs, the likes of "I Cried for You" and "Piece by Piece". She talks in her notes on the photo/info inner sleeve of a growing devotion to her Georgian heritage, which pops through here and there, notably on the traditional "The Little Swallow". It's a good direction for her to be heading. My suspicion is that, as eventually happened with The Carpenters and various other doyens of easy listening, a critical re-evaluation of Melua may be coming…
Chic The Chic Organization 1977-1979 Boxset (Atlantic)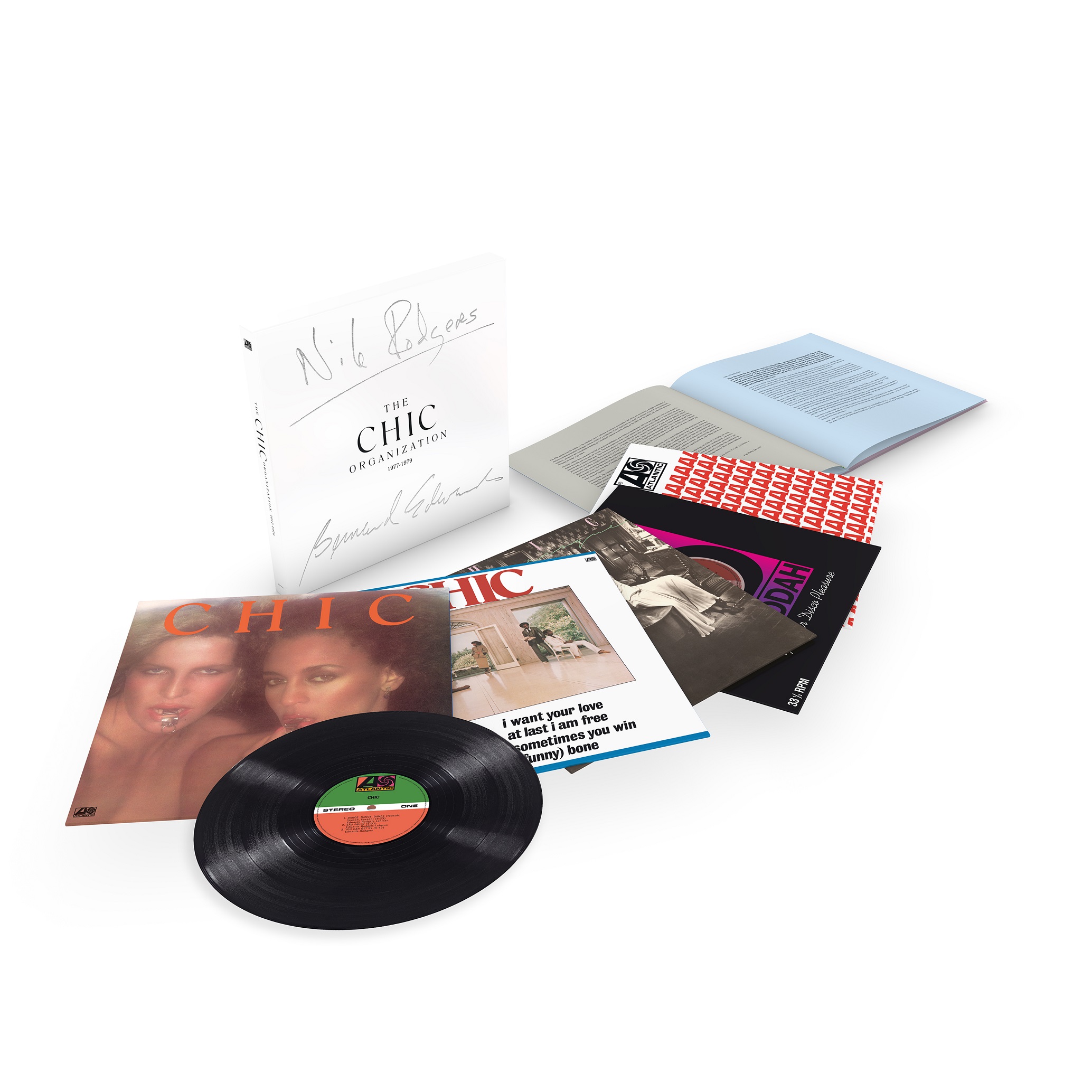 Nile Rodgers has spent the last decade shaking off cancer while endlessly touring a set of his classic songs, proving to the world he has a back catalogue of pop hits to match anybody's. This boxset celebrates one of his golden periods (he's had a few!), the one he had with musical partner, bassist Bernard Edwards, in their initial disco pomp, before the whole thing imploded via the Disco Sucks movement as the 1980s dawned. If an alien popped down to earth and said, "What's disco?", you could do worse than give them this five record set as a Christmas present. It contains the band's three monster Seventies albums, each with at least one deathless wedding disco/hen party classic aboard. Chic from 1977 has "Everybody Dance" and "Dance, Dance Dance (Yowsah, Yowsah, Yowsah"); C'est Chic from 1978 has "Le Freak" and "I Want Your Love"; and Risqué from 1979 has "Good Times". That should surely be enough for anyone but, no, album cuts such as "Strike Up the Band" are also worth investigating. Then there are three more discs; Sister Sledge's We Are Family album, a project completely overseen by Chic, containing the title track alongside "He's the Greatest Dancer" and "Lost in Music"; a collection of remixes and edits of their singles, including the longform euphoria of the "My Forbidden Lover" 12", and, finally, the 12" single of "Dance, Dance, Dance (Yowsah, Yowsah, Yowsah)" with the mellow flutey "São Paolo" on the flip. The whole comes with a 24 page 12" x 12" booklet and there are thoughts from Paul Morley and others. Many of these songs are heard too often, unfortunately, but that doesn't take away from their straightforward genius.
Kate Bush Remastered in Vinyl 1 Boxset + Remastered in Vinyl 2 Boxset (Parlophone)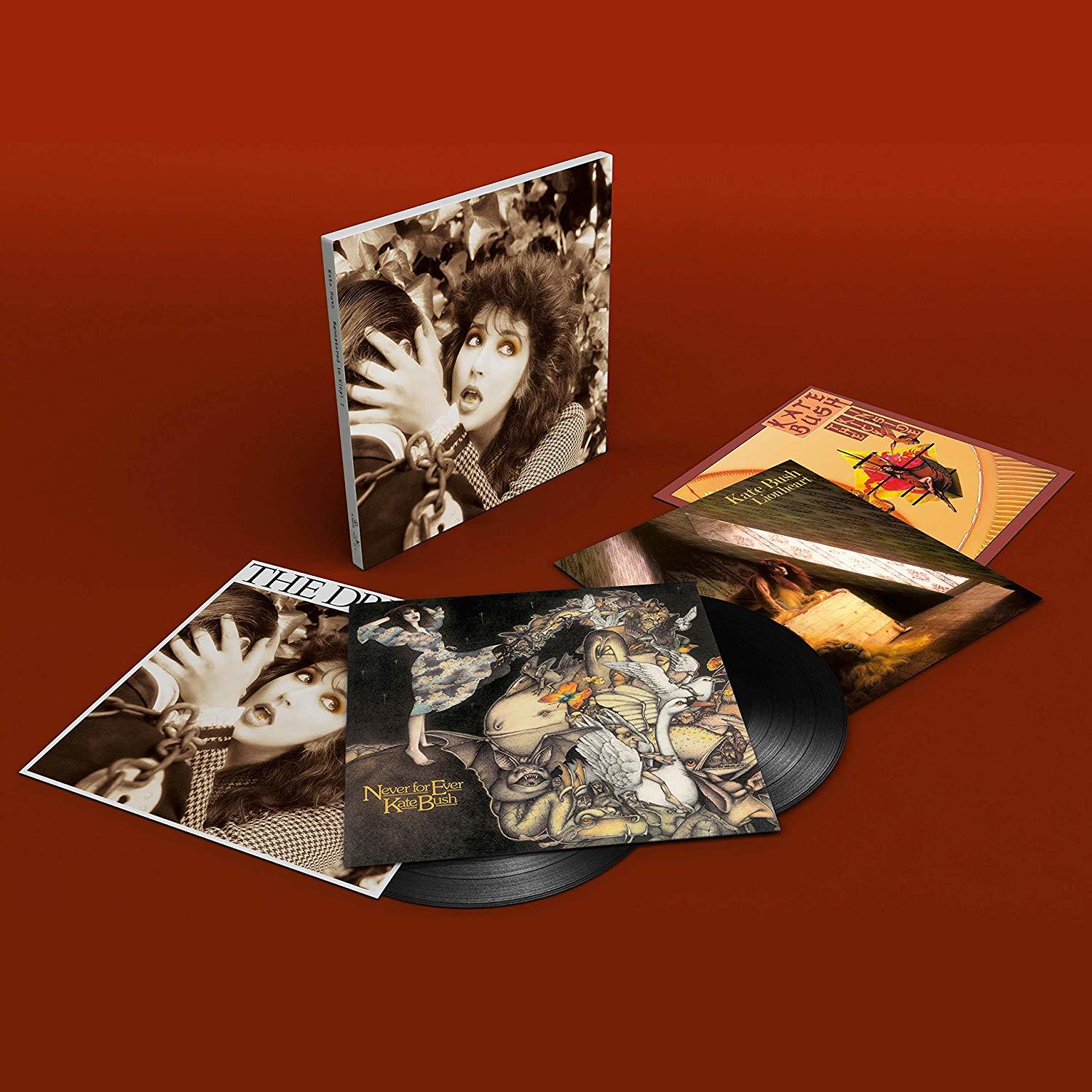 Kate Bush's entire repertoire has been released over four boxsets. The ones that arrived at theartsdesk on Vinyl's palatial residence are the first two. The third covers the albums Aerial, Director's Cut and 50 Words For Snow, and the fourth is the one the true fans will be after, consisting of B-sides, covers and 12" mixes. But what have we here? Bush's run of albums between 1979 and 1982 on Vol. 1 and onwards from there to 1993 on Vol. 2. Regular readers will know that theartsdesk on Vinyl is unafraid of expending words. Hell, that's what the internet has over print journalism and you, dear reader, can chew over as much or as little as you fancy. But with this lot, where to stop? It's avant-pop, innit! The remastering is by Bush herself with Pink Floyd associate James Guthrie. From early fidgety prog-musical bravery she settles into amazing avant-pop on Never For Ever (1980) and The Dreaming (1982) before reaching a
kind of percussive new age lushness on Hounds of Love (1985). The only artist her musical journey bears any resemblance to is her sometime collaborator Peter Gabriel, that same sense that every sound from everywhere is fair game, from the aboriginal-themed battering of "The Dreaming" to the almost-muezzin wail she gives on "Deeper Understanding" (from 1989's The Sensual World) to the full-blooded orchestration of "The Song of Solomon" (from 1993's The Red Shoes). As for the lyrical content, that would require a book to unpack, running everywhere from pacifism to broken marriage. She's a one-off and these two boxes are a feast.
Daniel Johnston Yip/Jump Music/Hi, How Are You (Eternal Yip Eye Music)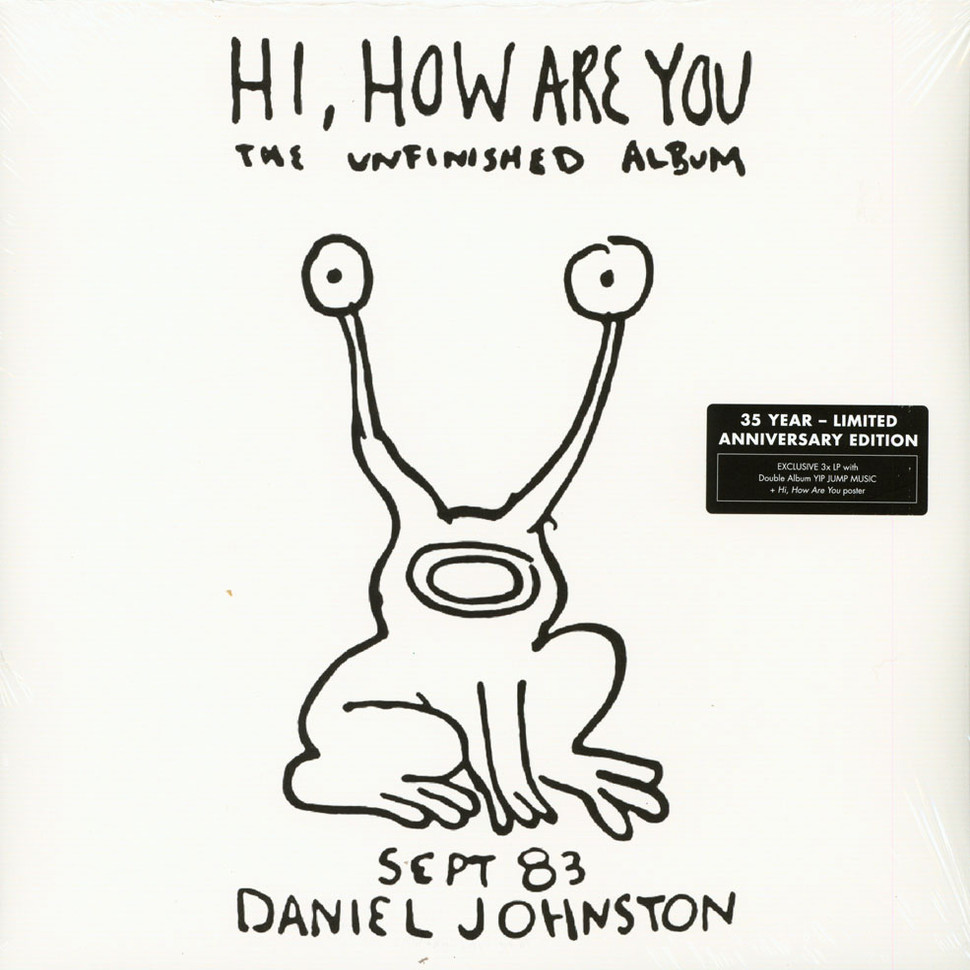 Daniel Johnston's music is famously an acquired taste. He first came to wide public attention when Kurt Cobain, at his most famous, persistently wore a tee-shirt bearing the black'n'white alien frog-thing from the cover of Johnston's 1983 album Hi, How Are You (a large poster of it is included in this three record gatefold set with Johnston's cartoon illustrated inner sleeves). Cobain also bigged up Johnston's music in interviews. Johnston, however, was at that time incarcerated in a mental hospital. During the Eighties he'd built a local reputation for himself around Austin, Texas, for his ultra-lo-fi cassette tape albums and his charismatically odd live shows, but his 1990s were beleaguered by serious mental health problems. The two albums in this gatefold package are both from 1983 and consist of Johnston's childlike, often frail voice combining with a cheap organ and, sometimes, snippets he's recorded off the television. It's incredibly basic and badly recorded and that's the point; the resulting effect is sweetly bizarre, although often tuneful in the most fuzzed way possible, as exemplified by the jolly pumping keyboard bounce-along "Walking the Cow". Some songs are even acapella. Philosophically, it opens a debate around how blues aficionados are happy to listen to almost-inaudible ancient 78s, gleaning the raw sounds beneath. If they can perceive genius there, why shouldn't the same rules apply for Johnston? Cards on the table; I've never really bought into the cult of Daniel Johnston, although he's a fascinating chap (check out the 2005 documentary feature The Devil and Daniel Johnston). These songs recall tape experiments I used to make as a boy of around twelve and I can't get beyond that, but there's clearly something here, naïve art sprinkled with the untampered outpourings of a teetering freeform mind.
Lulu Decade 1967-76 (Edsel)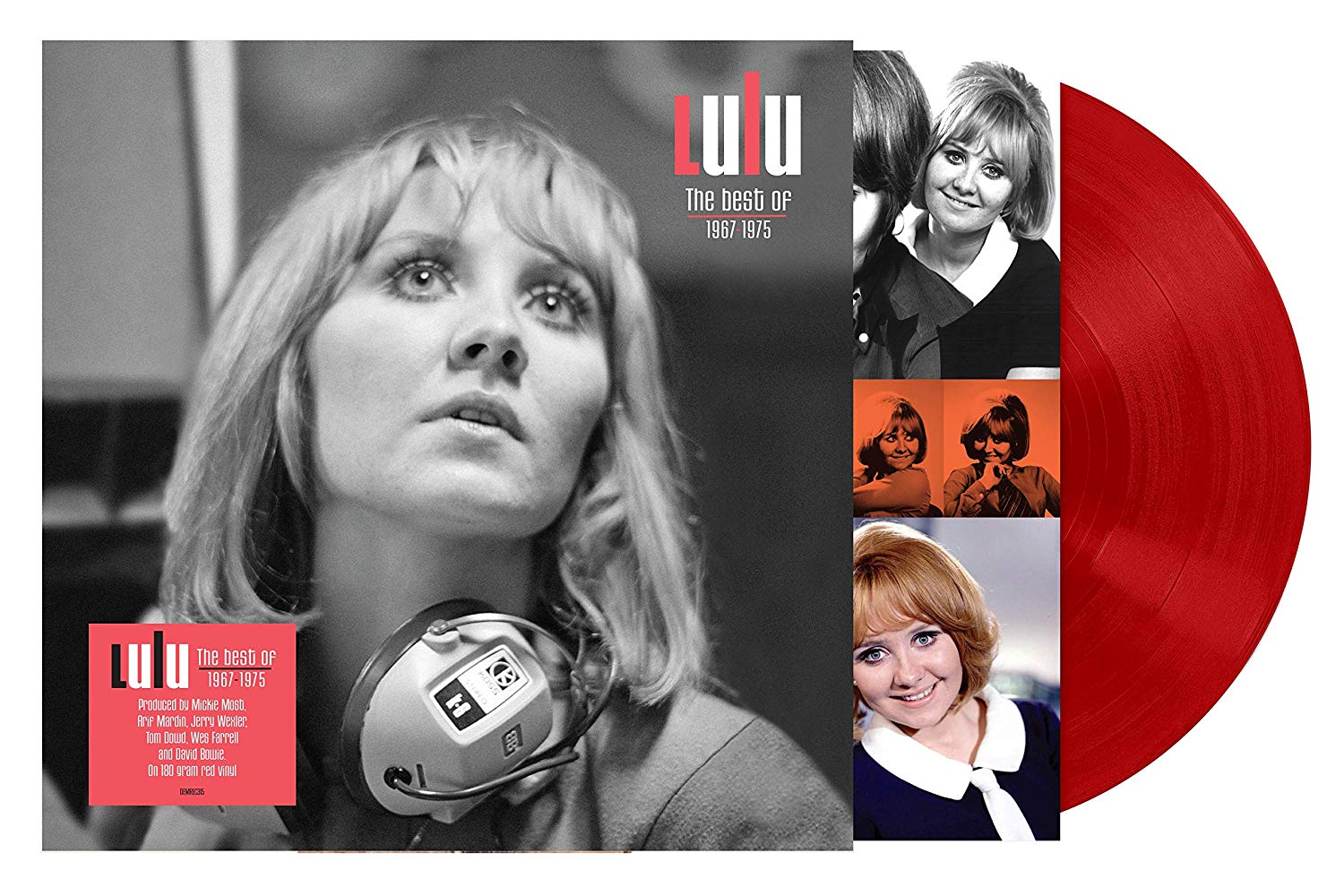 I've never met anyone who, on being asked what music they like, immediately suggested Lulu. For those people, the five CD set-with-book might be better but Edsel have gathered on transparent scarlet vinyl in photo inner sleeve a good chunk of the singles she released between the Summer of Love and punk rock's arrival. Both those socio-musical phenomena had little effect on the mainstream career of the bubbly Glaswegian lassie, aged between 18 and 28 during that period (although the bongo, brass and sassy guitar grooving on 1967's "Love Loves to Love" is in tune with the times). By the Seventies, after exiting the Sixties on the ebulliently silly "Boom Bang-a-Bang", the hits mostly dried up with Lulu a major TV celebrity instead, but she still kept firing out singles. I have a large soft spot for the outrageous, camp theme to the The Man With the Golden Gun, a Bond theme as arch as the Bond it served. Her final original Top 10 hit until her revival with Take That in the 1990s was a version on Bowie's "The Man Who Sold the World" which proves the song is actually indestructible. Elsewhere of note, "Watch That Man" rocks out successfully, the percussive glam of "Everybody's Got To Clap" is actually brilliant, and I never realised Scissor Sisters borrowed so much, vibe-wise, from Lulu's "Take Your Mama For A Ride". All in all, a much better collection than expected. Maybe I will now volunteer her name when asked what music I like and see where that leads…
Billy Idol Vital Idol Revitalized (Capital/Universal)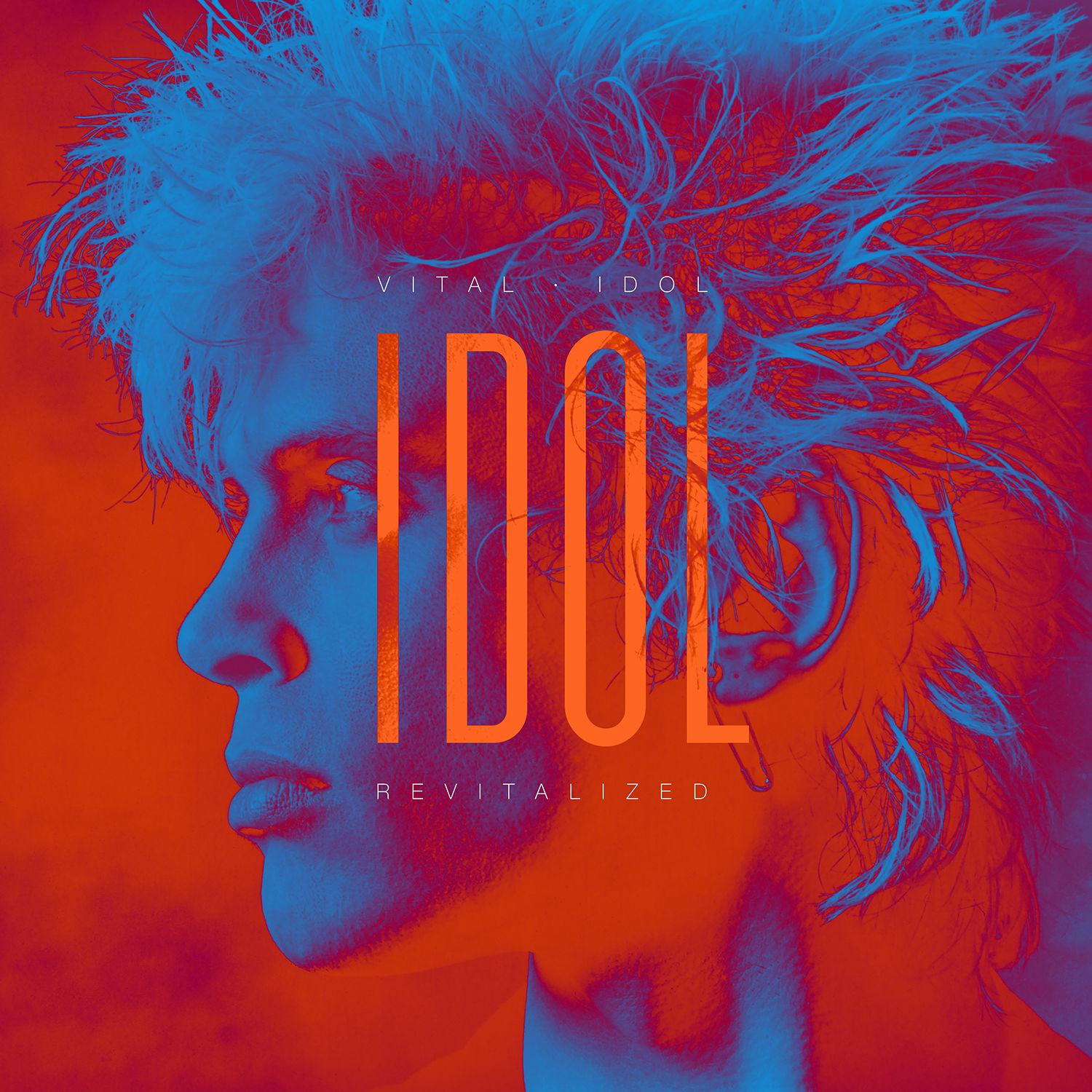 The idea could have had legs; Idol's electro-rock pop-punk re-versioned by contemporary names, but the results are more miss than hit. Idol's voice is hardly a thing of beauty, not a dance music voice, so constructing new carriages for it is a tricky and particular business. French house DJ-producer Shiba San's stark "Don't Need a Gun" is a case in point. He reverts to his hip hop origins, an elastic offbeat production, but Idol's growl fits badly within it. Two approaches could potentially work. One would be to throw the rulebook out and follow intuition, but the album is unwilling to do that, so the best we're left with are relatively mainstream rockers, such as The Crystal Method's "Rebel Yell", the Juan Maclean Mix of "Catch My Fall" and Shotgun Mike's synth-wave take of "Hot in the City". In the 12" x 12" insert Idol says the whole thing came about because he "thought of bringing some of today's exciting young remix producers together with several legends of EDM". Hmmmm. Paul Oakenfold is here - we'll say no more – while something appears to have glitched Moby's mix, perhaps its transfer to vinyl (?), but Cray's "dubstep" remix of "White Wedding" is a horror. Enough bitching. It's Christmas. Maybe one for the office party? Maybe…
Transvision Vamp I Want Your Love Boxset (Demon)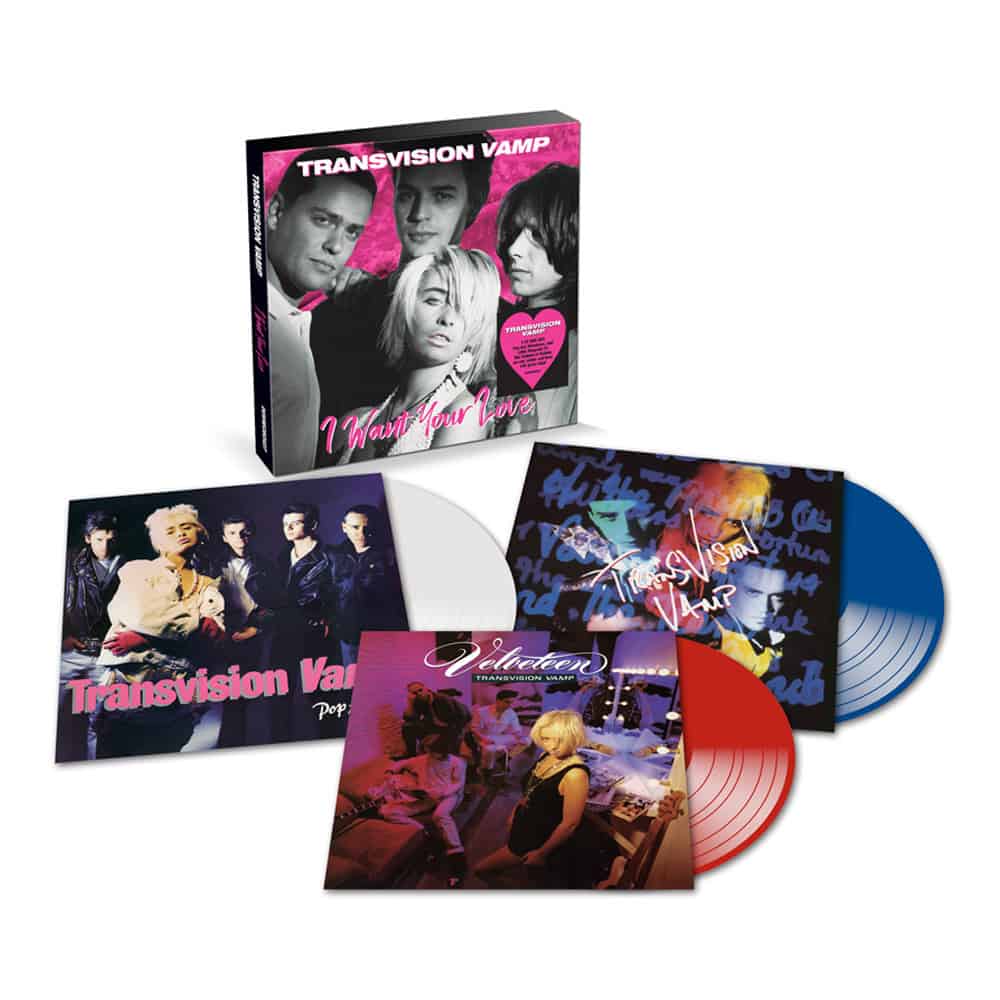 Talking of 1980s pop-punk… Transvision Vamp exploded into the media in the late-1980s courtesy of their truculent, sexy and provocative singer Wendy James, a readymade platinum blonde diva who didn't seem sure whether she wanted to be Marilyn Monroe or Iggy Pop. This boxset gathers together their three albums, the two Eighties ones, Pop Art and Velveteen, when they had a major following whose female members would pogo about indie-discos wearing James-style torn cocktail dresses and lingerie, and the third album, the ineptly titled Little Magnet Versus the Bubble of Babble, wherein that fanbase rapidly disappeared. Listened to now, the debut showcases a band who'd swallowed Sigue Sigue Sputnik's schtick hook, line and sinker; the looped, sequenced guitar patterns and the self-conscious post-modernism ("Hanging Out With Halo Jones"! "Psychotronic Cindy"!) alongside the hits ("I Want Your Love" and "Tell That Girls to Shut Up" – the latter wasn't actually a hit but was so played-to -death back then, it might as well have been). Album two is more nuanced and has cuts such as the Cocteaus-flavoured "Falling for a Goldmine" that shimmer with promise. More typical is the rockabilly attack of "Pay the Ghosts" and their biggest single, "Baby I Don't Care". James's vocals have developed from the constant squeaky teen tantrum of the debut but admirably not embraced conventional singing, although she struggles to find a style that suits. The third album attempts to expand to new areas but James's Debbie Harry-style rap on the beatsy "Ain't No rules" is a good example of the kinds of unconvincing on offer. This boxset has its moments, more of them on Velveteen than this writer would credited at the time, but overall there's a forced quality deep within. The three albums come, respectively, on red, white and blue vinyl.
Uriah Heep Demons and Wizards (BMG)
Uriah Heep were in their pomp in 1972 and Demons and Wizards is as preposterous as it is enjoyable. They are SO Spinal Tap! On photo-art gatefold in lyric inner sleeve, replete with an art print of Roger Dean's classic cover and a 12" x 12" six page fold-out, it's an album of post-Sixties fantasy, all space travel and magical fluff and such earnestly delivered lines as "today is only yesterday's tomorrow". It's Uriah Heep's fourth album and it's a far cry from the metal-ish heavy rock they later blundered into, while also not sounding like the tough blues-rock whence they came. Bought by three million, it was a big hit and it's easy to hear why. Demons and Wizards is closer in spirit to the pop-rock opera ideas of Pete Townsend's early Seventies Who than the noodling of Yes and their ilk. Despite the woolly cod-magical lyrics, it's rife with catchy tunes, pianos, synths and Queen-like riffs. You may even find you like Uriah Heep more than you suspected.
Simple Minds Rejuvenation 2001-2014 Boxset (Demon)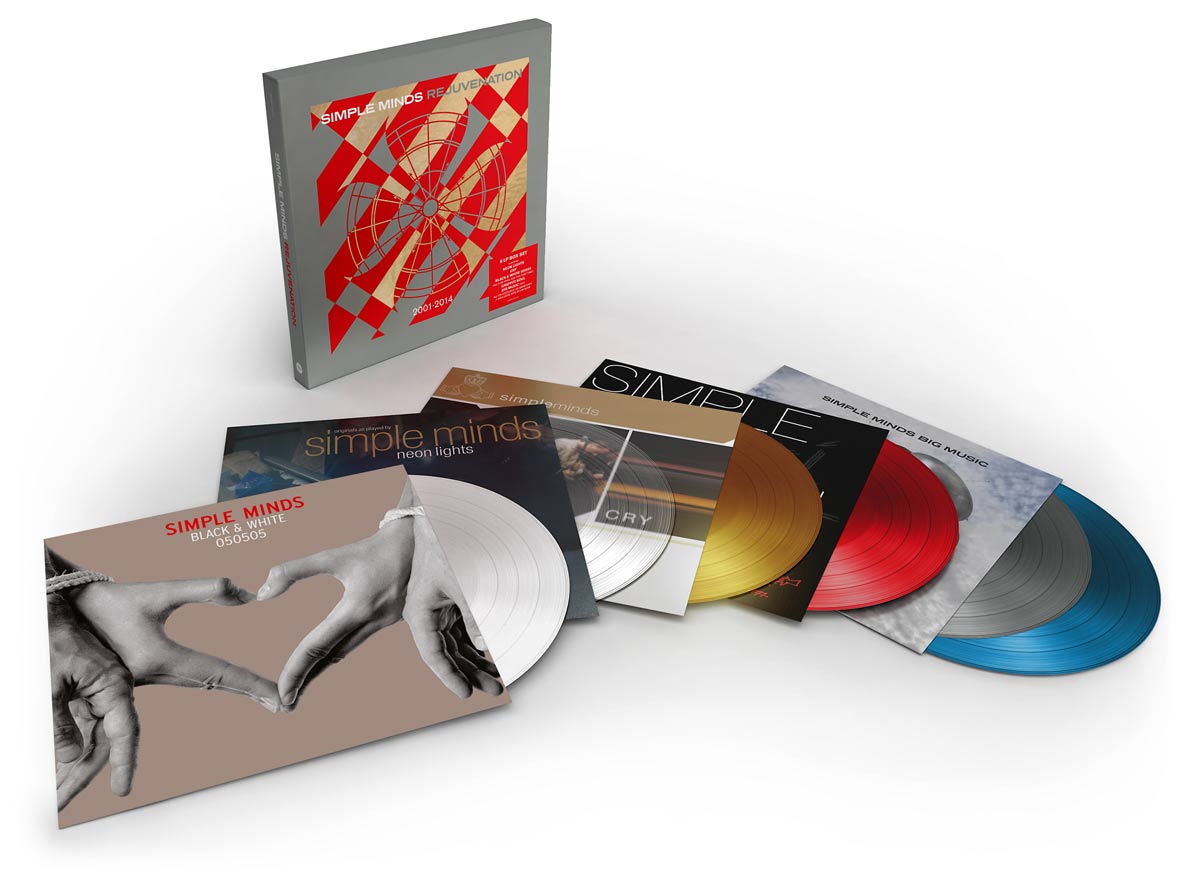 Rejuvenation! Simple Minds aren't beating about the bush here. This five album collection on five different shades of coloured vinyl is the chronological story of a band rediscovering what they like about themselves and, indeed, what their original fans may have liked about them. This is a group who needed critical and fan absolution. In the Eighties, after a few albums of cool post-punk, post-Roxy sounds, they followed the money and made some of that decade's most bombastically crap stadium piffle. By the new millennium they'd reaped the fiscal rewards but were on the ropes in every way. Neon Lights saw them find their bearings again, doing a set of covers of music they admired. While no-one really needs to hear an Autotune Jim Kerr assaying Human League's "Being Boiled", it's a spirited set paying tribute to everyone from Pete Shelley to the Velvet Underground to Kraftwerk. On 2002's Cry they seem to combine these influences with a dash of their early-Eighties selves, while also unafraid to wander off-track, as on the gospel-tinted strum "Face in the Sun". By the time of Graffiti Soul in 2009 they reach an Achtung Baby era-U2 combination of the large and the smart, an ability to muster interesting listening while holding onto those who liked their shit years. The primary reason for fans to buy Rejuvenation is that Neon Lights, Cry and Black & White 050505 haven't been on vinyl before, but the whole set sees a band finding a new way to slowly settle back into a niche that once suited them.
Tanita Tikaram Ancient Heart (Music on Vinyl)
One of the brain-fuddling aspects of with theartsdesk on Vinyl is when reissues appear of albums I'd forgotten about and thought I'd never think about again. Thus it is with the 30th anniversary reissue of Tanita Tikaram's multimillion-selling debut album. Alongside Tracy Chapman she was a predecessor to today's guitar troubadour singer-songwriters, the ones that offer the salve of just-hooky-enough, rootsy "authenticity" in an age, like now, of ultra-plastic pop. Tikaram's appeal was as her fans' gothy cardigan-wearing brainy friend and her songs are enigmatic, sometimes couched in faintly Eighties production that hasn't dated brilliantly, but mostly it's just her and the guitar in vaguely Celtic folk mode. It wasn't my thing at all back in 1988, when all was noisiness or acid house. I disliked especially the single "Twisting in My Sobriety" which seemed to be the dullest imaginable thing to sing about when you and the world were young. Listened to now it's not even clear what it's about. I suppose it was the chorus and general passive tone that irritated me. Anyway, it's still not for me. Originally on Warner Brothers, the album is now reissued in a numbered limited edition of 1500 in a high quality gatefold by Music on Vinyl on vinyl that's as clear as Tikaram's lyrics are opaque.
Takeleave Inner Sea (Project Mooncircle) + Steve Reich/Kronos Quartet/Pat Metheny Different Trains (Nonesuch) + Brian Eno Ambient 1: Music For Airports (Virgin) + Brian Eno Music For Films (Virgin)
And when all's done, the seasonal mayhem at an end, the pleasures and the craziness fading, it's time to contemplate what last year wrought and what 2019 may bring. It's time to ponder and stop, just for a moment, considering where you are and what's next. There's music for this too, of course. These four albums may prove suitable, all giving their own version of quietude. Berlin-based alt-techno wanderer Nicolas De Araújo Peixoto gives us Takeleave, wafting through fours sides of vinyl, as if on a warm summer breeze, perhaps along a river (or maybe it's the trail-licked, aqueous, cerulean blue vinyl that gives that impression). He likes jazz keys, the tiniest hint of hip hop rhythm and a flowing mellow vibe that can only be described as chill-out (sorry). The A-side of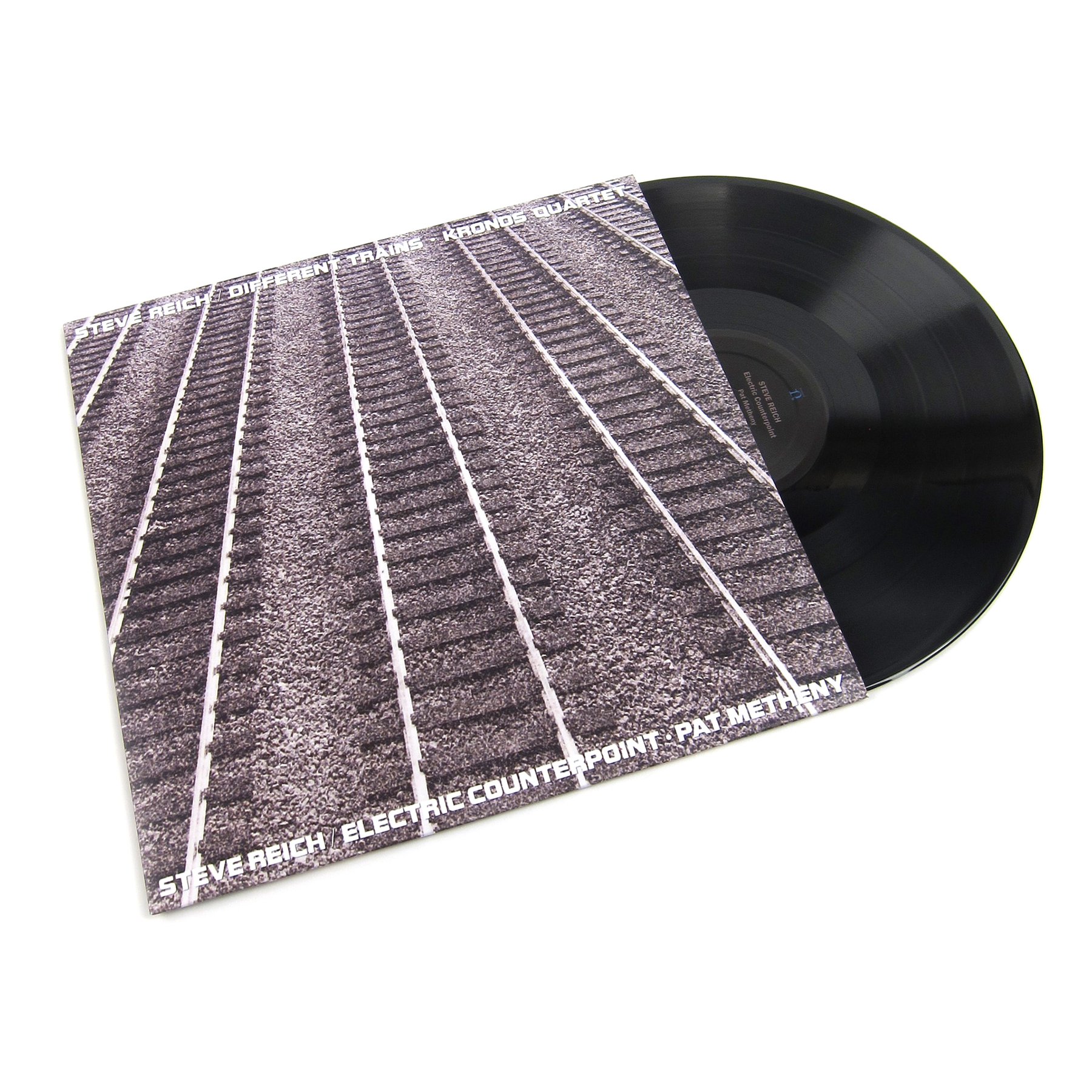 Steve Reich's album could not be thus described. Nonesuch Records have been releasing a series of their most acclaimed albums. One such is Reich's Grammy-winning 1989 two hander. It's really down here as contemplative downtempo music due to Side B, Electric Counterpoint. This consists of three shimmering creatures with guitar work by jazz virtuoso Pat Metheny that, via beautifully estimated key change and repetition, glisten, massage and zone the brain slowly somewhere delicious. The other side, Different Trains is an equally worthwhile but less ethereal creature, wherein the equivalent of sampling technology blends into Reich's revolving string patterns, as played by San Francisco's avant-classical perennials Kronos Quartet. Perhaps paying tribute to Pierre Schaeffer's groundbreaking train-centric Etudes Aux Chemins de Fer from 1948, Reich's work is built around found sound and, most intriguingly, speech patterns, a meditation on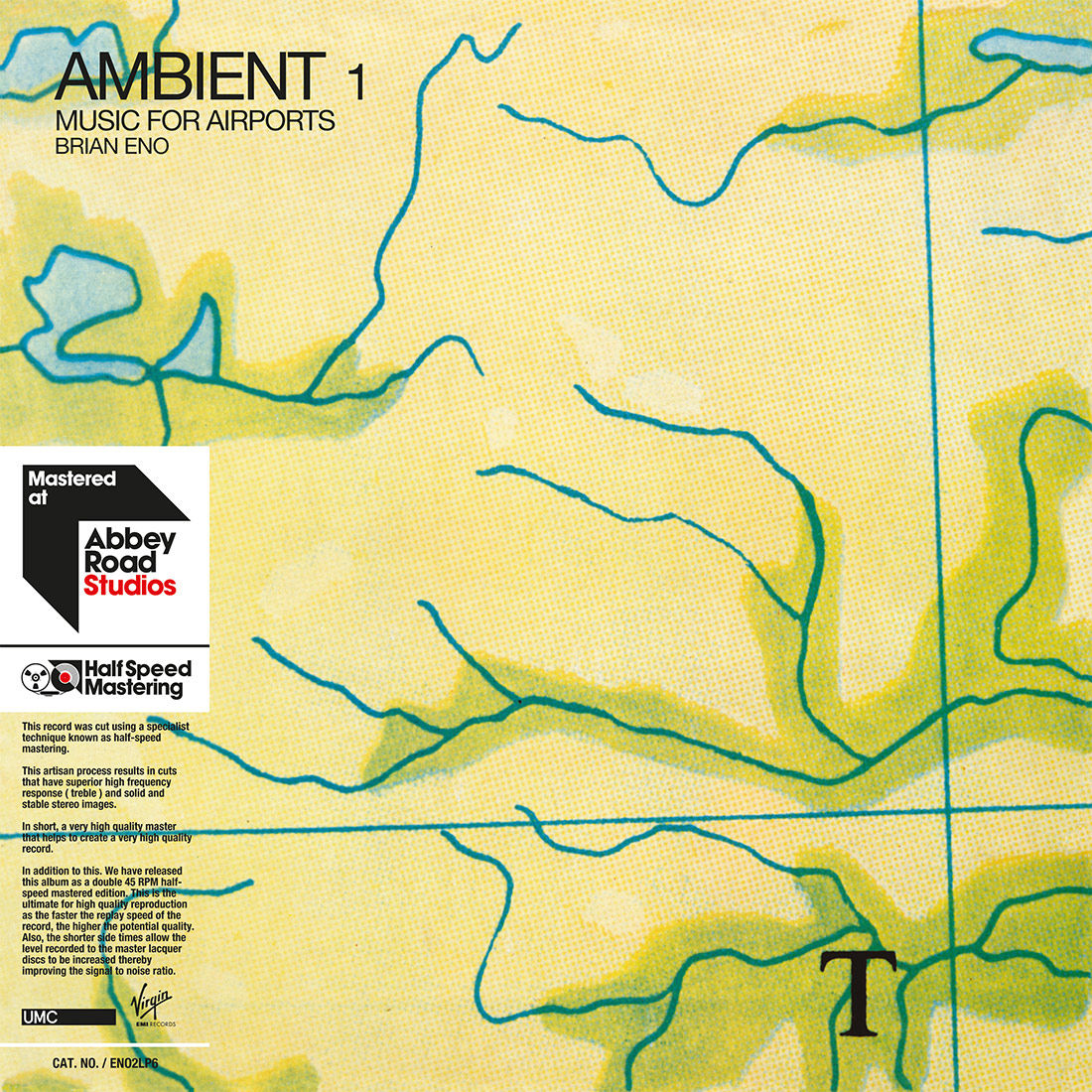 the role of train as both functional and, in "Europe, During the War", as an instrument of evil. Finally, the albums that started it all, at least in terms of ambient music as it's understood in electronic music circles. A bunch of clubbers in the late Eighties started playing Eno (and others) while they were floating down from their MDMA-induced rave high (or even in club backrooms). Suddenly the ex-Roxy don's odd experiments in laid back sounds became cultural touchstones. Music for Films was recorded first but released afterwards, both albums appearing in 1978. Airports is proper ambient, side-long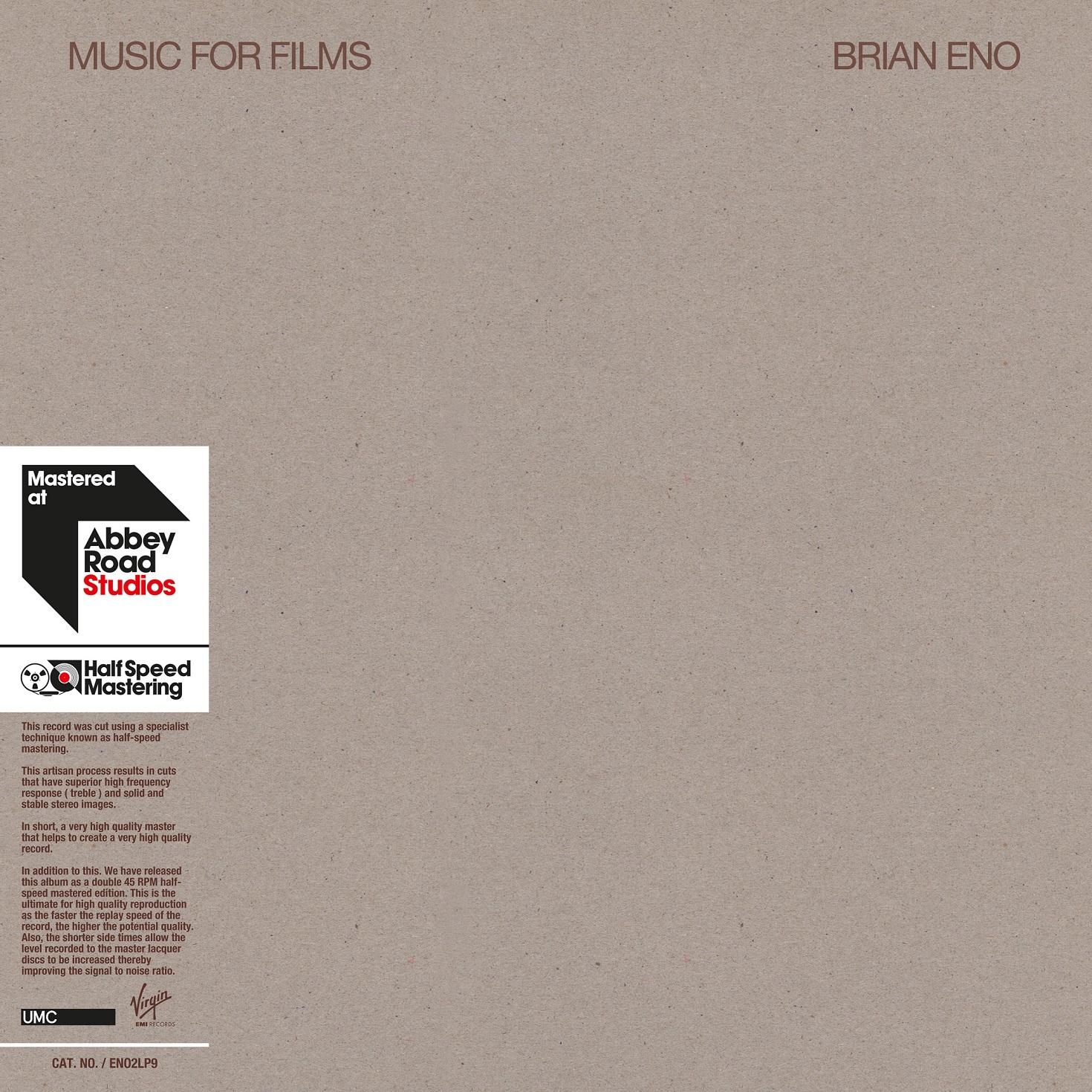 noodles passing around synth chorals and a smattering of piano, tone music to balm the frazzled, whereas Music for Films, as its title suggests, was originally created as just that. It contains an array of moods, even numbers such as "M386" that are almost Numan-esque in tone. The palette is richer on Films and it's the more interesting album, but for sheer drifting tune-out from life's bustle, Music for Airport's is the one. Both run deep at a sheer, clear 45 RPM and come on double in gatefold with certificates guaranteeing they were half-speed mastered on Abbey Road's "specially adapted Neumann VMs-80 lathe" (!).
We welcome any and all vinyl for review. Please hit thomash.green@theartsdesk.com for a postal address.
Read more vinyl reviews on theartsdesk
If an alien popped down to earth and said, "What's disco?", you could do worse than give them this five record set as a Christmas present
Share this article