Hough, Hallé, Elder, Bridgewater Hall, Manchester review - film music flows |

reviews, news & interviews
Hough, Hallé, Elder, Bridgewater Hall, Manchester review - film music flows
Hough, Hallé, Elder, Bridgewater Hall, Manchester review - film music flows
A symphony of icy wastes finds new life … and contrasts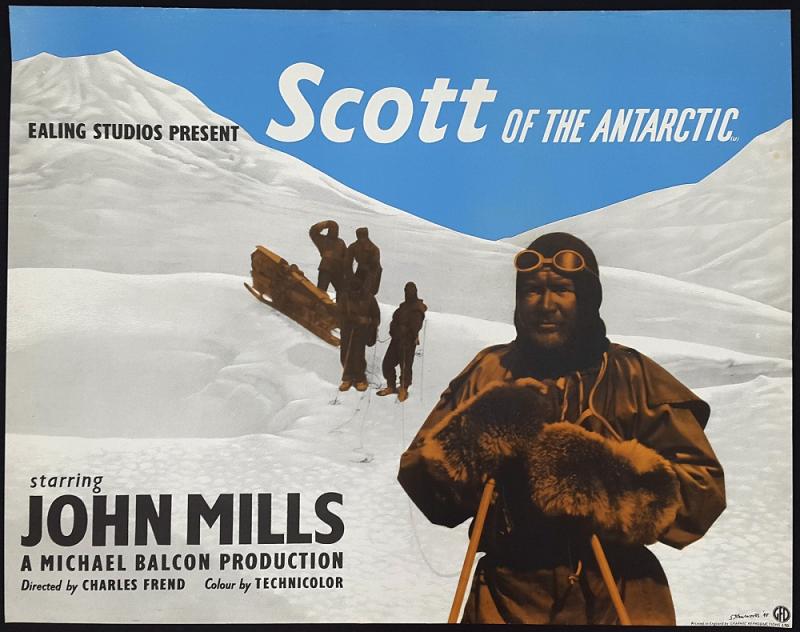 The fine film for which Vaughan Williams wrote a remarkable score
No one worried about melting icecaps and homeless penguins when Vaughan Williams wrote his score for the film Scott of the Antarctic around 70 years ago. (They do now, as a new music theatre piece by Laura Bowler to be premiered by Manchester Camerata next week will show). It was the challenge of the frozen continent and a heroic effort to reach its heart that counted.
The film, starring John Mills, tells the story of Captain Robert Scott's expedition to the South Pole in 1912, which ended in the deaths of all his team. Vaughan Williams provided music depicting tragedy amid the icy wastes with great vividness, and he extracted much of it to make his Seventh Symphony, the Sinfonia Antartica [sic], which followed in 1953. It's part of the Hallé's heritage, as they gave its first performance, under Barbirolli, in Manchester, and, almost on the button of that day 65 years ago, they played it for the man often seen as his true successor in our day, Sir Mark Elder.
I wasn't old enough to witness that first performance in 1953, though I do remember the Coronation later the same year, with its rousing setting of the Old Hundredth psalm tune provided by the same octogenarian composer. His signature use of sequential triads and big, bold themes is there in the seventh symphony, as is also his ear for tuned percussion (celesta, glockenspiel, vibraphone and xylophone all employed to create atmospheric colours in the orchestra) and his smooth writing for voices – there's a wordless women's chorus and a soprano soloist (Sophie Bevan, singing nobly though unseen) whom Sir Mark placed out of sight, along with the wind machine, the better to evoke a sense of distance and eerie remoteness.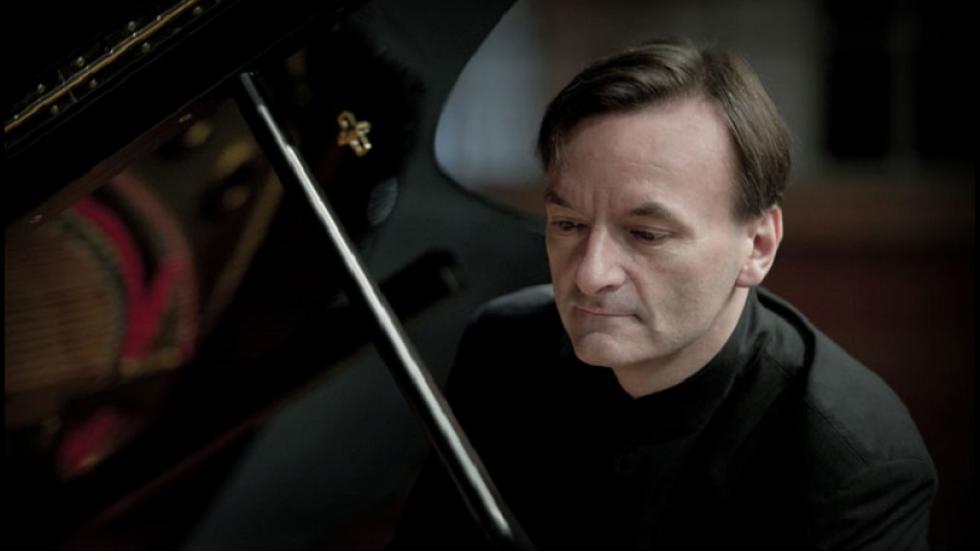 There's powerful writing for brass – powerfully delivered by the Hallé players alongside drum rumbles from their colleagues in the percussion – and in the big central movement, with scary crescendos, the reedy full chorus of the Bridgewater Hall's organ was added to the sonic mix.
It all worked very well indeed. The music remains filmic, because its "symphonic" structure relies mainly on a return in the final movement to the thematic material and soundworld of the opening one. But Sir Mark endowed that reprise with considerable dynamic charge, making it the emotional climax of the work as it was undoubtedly meant to be … and moving to a gaspingly drawn-out final niente as the symphony, like its subjects, finally expires. The first part of the concert had been a bright and brilliant contrast of French music. Berlioz's Benvenuto Cellini Overture swept into life with a splendid attack and glorious string tone for its big opening theme, no skimping on the big-drum-cymbal crashes, some telling rubato in its tenderer moments (and lovely oboe playing from Stéphane Rancourt), and a great animato leading to its brassy culmination.
Then there was Saint-Saëns' Piano Concerto No. 5, with Stephen Hough (pictured above by Sim Canetty-Clarke) the soloist. It's called the "Egyptian" concerto because it was written mainly on a winter holiday in Luxor and has a simple tune in its middle movement apparently borrowed from the singing of a Nile boatman. But Saint-Saëns was too much a Frenchman not to keep to traditional form, European cool and elegant decoration in his writing, and even when he uses "eastern" melodic inflexions he westernises their presentation pretty thoroughly.
Stephen Hough gracefully drew every bit of poetry there was from the somewhat workaday themes of the opening – and found drama a-plenty in his solo role – and ended the concerto with glitter and aplomb in its helter-skelter finale. In between there are passages of "mysterious East" effects that would not have disgraced a film score themselves, had David Lean been around to make use of them. All très exotique and beautifully played – as was the little encore from the soloist, of Debussy's La fille aux cheveux de lin from his first book of Preludes.
It's part of the Hallé's heritage, as they gave the first performance of the 'Sinfonia Antartica'
rating
Explore topics
Share this article