Ehnes, BBC Philharmonic, Wilson, Bridgewater Hall, Manchester review - contrasts from the 1930s |

reviews, news & interviews
Ehnes, BBC Philharmonic, Wilson, Bridgewater Hall, Manchester review - contrasts from the 1930s
Ehnes, BBC Philharmonic, Wilson, Bridgewater Hall, Manchester review - contrasts from the 1930s
Walton's Violin Concerto makes a deep impact alongside angst-ridden Vaughan Williams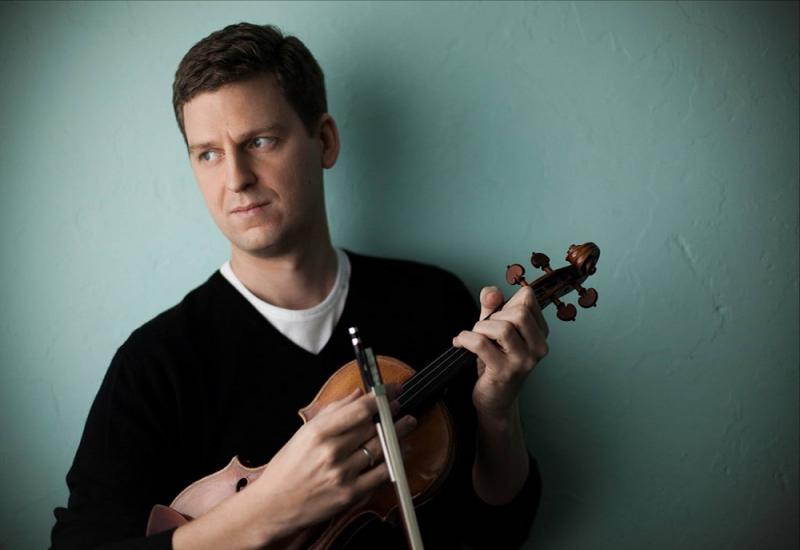 James Ehnes: making Walton's challenges seem easy
John Wilson conducted Vaughan Williams' Fifth Symphony with the BBC Philharmonic in Manchester just over a year ago with great success, in a programme of music from the 1940s. This time it was the very different, troubled Fourth, and the context was British composition.
Two contrasting masterpieces from the 1930s made up the bulk of it: Walton's Violin Concerto (premiered in 1939) and the symphony (first heard in 1935). They make a remarkable contrast. Wilson began with Arnold Bax's November Woods – suitable enough, as VW dedicated his symphony to Bax – but it's the product of another world, albeit one that left its mark on later decades, as it comes from the First World War years. With the big string sound of the Philharmonic, rich and blended, Wilson had the right medium for its nature-painting, Romantic tone poetry, and he obtained dramatic gestures in musical terms without making them visibly to the audience – an enviable ability – along with magical gentler sounds.
But the Walton concerto, as played by James Ehnes, made a far deeper impression. It's deeper music in many ways: incredibly beautiful melodically, but in a yearning sort of way that always leaves an undertone of unease, and including bursts of militaristic menace and bitter cynicism.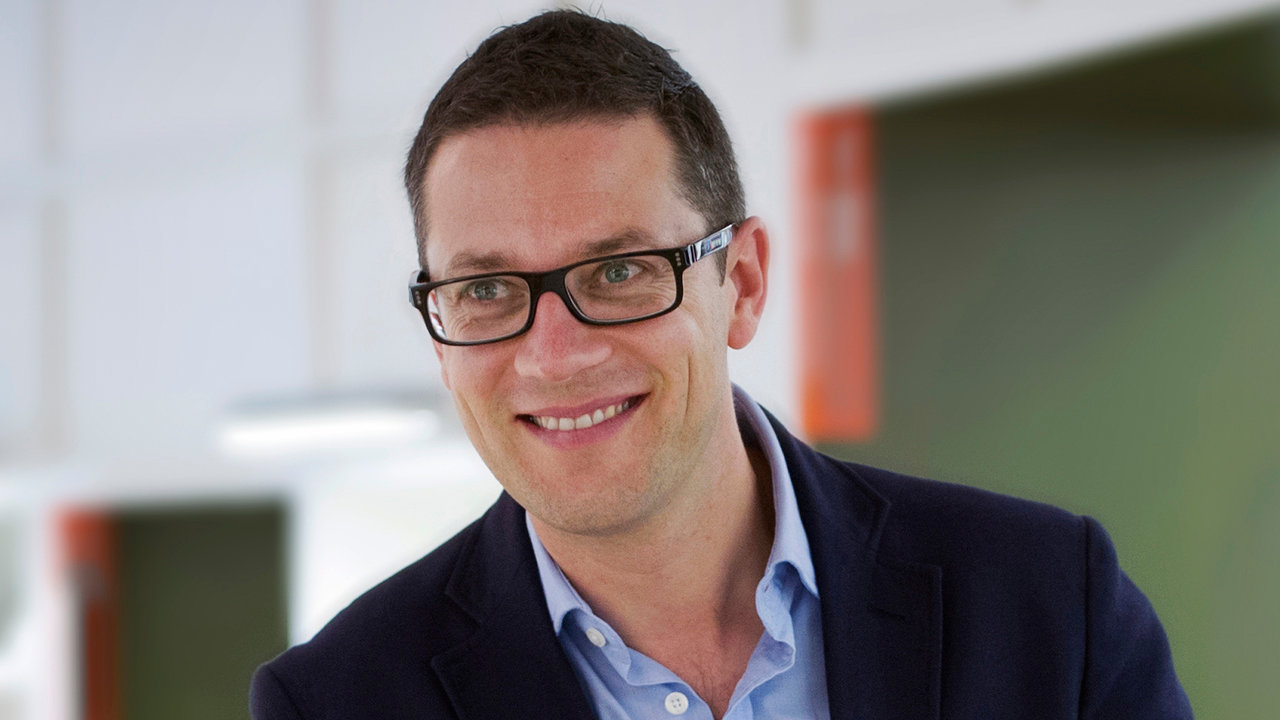 It's also incredibly difficult (written for Heifetz), but Ehnes is a player who makes such challenges seem easy. There was lovely sweetness in the brief quasi-cadenza of the first movement, echoed time and again in what followed. His intonation is impeccable and his tone sheer joy to listen to in this fastidious soundworld. Wilson (pictured above by Sim Canetty Clark) controlled the ironic waltz tune of the middle movement with calm authority in its rhythmic progress and even a touch of charm, and the orchestra responded to his leading in the finale by letting its gorgeous tunes shine out. The very last bars were a tiny bit uncertain but the whole thing had been too well done to lose its effect.
There must have been some time to fill up in the BBC's calculations for this programme, as Ehnes gave not one but two solo encores after his concerto. The first was a substantial and virtuosic work in its own right: Ysaÿe's unaccompanied Sonata no 3, and the second the Largo from Bach's Violin Sonata no 3, a gentle and refreshing balm after all that preceded it.
Post-interval, Wilson took us back to the angst-ridden 1930s. On one level Vaughan Williams's Fourth Symphony was a response to modernism, though whether absorbing its influences or re-defining the validity of traditional structures and musical languages over against it was VW's business is hard to tell … maybe it was both at once. But it is a challenging, moving and ultimately satisfying work, and that is how it emerged.
I could not say it had quite the impact of Sir Mark Elder's reading with the Hallé heard here in the Bridgewater Hall three years ago, but the opening movement was unrelentingly incisive, the dying endings to the first and second movements mysterious and sustained in their hush, the Scherzo solid and hard-hitting, and the final page very powerful. Wilson kept the second movement's Andante definitely moderato, which gave the strings' unison theme more impact, and throughout the counterpoints and rhythmic interactions were crystal clear. His careful and watchful style packs a considerable punch.
Ehnes's intonation is impeccable and his tone sheer joy to listen to in this fastidious soundworld
rating
Explore topics
Share this article