Dot Allison, Rough Trade East |

reviews, news & interviews
Dot Allison, Rough Trade East
Dot Allison, Rough Trade East
Ex-One Dove singer debuts new album
Tuesday, 08 September 2009
Dot Allison was one of the true idols of my late teens.
As the singer for Glaswegian E-comedown country-dub balladeers One Dove, her platinum bob and ruby lips, and ability to play otherworldly waif and sussed raver at the same time, made her seem impossibly glamorous – and even more importantly, the breathy purity of her voice as she sang "and where it is dark, there are ghosts / that give me hope" (in "White Love" – perhaps the greatest lost pop song of the 1990s) soothed me through endless adolescent traumas.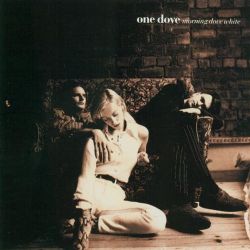 One Dove managed just a single, glorious album in Morning Dove White
, and thereafter Dot appeared to fade into the background of the music industry. She released occasional, very sweet but low-key, solo records, and her "la-la-laaa"s on Death In Vegas's "Dirge" (she and DIV's Richard Fearless were an item for some time) became ubiquitous thanks to endless TV drama syncs, but my interest, while never quite disappearing, naturally waned. When I saw her new album Room 7½ featured Paul Weller and Peter Doherty, my heart sank, suggesting she had sunk into that cesspool of permanently-semi-retired mutual backslappers and acoustic jam-sessioneers curated by Jools Holland.
I needn't have worried. Weller and Doherty's presence on Room 7½ is limited to some subdued backing vocals, and the real guest-stars on the record are of a far more interesting calibre – most notably Gallon Drunk leader and part-time Bad Seed James Johnstone on guitar. The showcase live set performed at Rough Trade's Brick Lane outpost was, like the album, short but exquisitely formed, taking in acid folk, country tearjerkers and the very occasional moment of Stooges/Velvets rocking out, with more than enough ragged edges to save it from coffee-table Hollandism.
If at first I found myself bristling at the complete rejection of the sequenced beats and bittersweet synth washes that had first seduced me into loving One Dove as a callow and rave-addled youth, the raw and careworn sound of Dot and her band quickly proved just as seductive in itself. With the addition of Wildcat Will – once of cult 90s Acid Jazz dance-rockers The Sandals – on drums, they demonstrated the unfakeable spontaneity of those who have lived and played rock'n'roll long and hard: a million miles from the self-consciously shambolic playing of younger indie bands, but also from the soul-sapping slickness of most alternative rock veterans of the Weller-Verve-Primal-Scream axis, it felt at many points on the verge of disintegration but all the while retained a fierce assurance.
At the centre of it, Dot cut perhaps a slightly more uncertain figure than in the past, bleary-eyed and hiding behind her long hair or her portable glockenspiel, but looked oddly ageless. Despite superficial diffidence, her performance was assured, the tension between fragility and toughness as electric as ever – if not more so, given the extra grit that time has lent her voice on the few occasions that it cracks. Her ability to turn on a dime from an intimate whisper to a pitch-perfect wail from the soul is reminiscent of no-one so much as that other great British torch singer with a tendency to hide behind her hair, Beth Gibbons of Portishead – although Dot's voice retains a very distinctive folky breathiness in contrast to Beth's smokier tones.
Her songwriting, too, is as strong as it's ever been, with "Cry" and "Fall To Me" in particular sounding like a classics of bruised romanticism in the making. Dot's route through the world of music has been an idiosyncratic one to say the very least, but with her voice, songs and presence still so powerful, maybe going her own sweet way was the best thing she could have done.

Room 7½ is released on Absolute records this week.