Claire Martin, Ronnie Scott's - swinging hard in Soho |

reviews, news & interviews
Claire Martin, Ronnie Scott's - swinging hard in Soho
Claire Martin, Ronnie Scott's - swinging hard in Soho
Lightly worn virtuosity and self-deprecating humour from vocal tour de force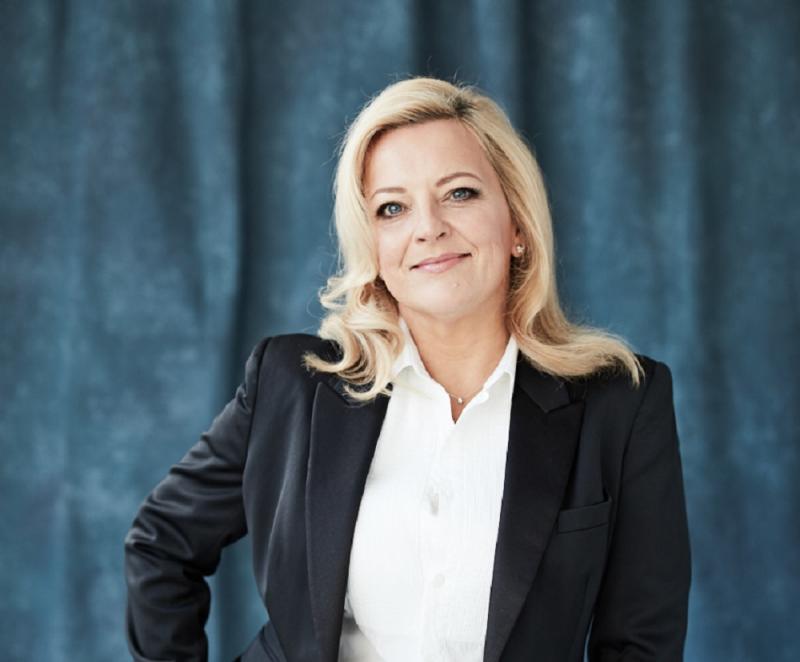 Keeping the faith: Claire Martin
While some vocalists build an entire career on a 'one-timbre-fits-all' approach, one of Claire Martin's greatest strengths is the way in which she brings all of the different colours of her voice into play such that each song is allowed to resonate in the most powerful way.
This was the second of two nights at Ronnie Scott's which saw the award-winning vocalist performing material from Believin' it, Martin's twentieth release on Linn Records and her first album with her new all-Swedish trio: pianist Martin Sjöstedt, bassist Niklas Fernqvist and drummer Daniel Fredriksson, with Johan Ramsay depping (brilliantly) for Fredriksson for the two Ronnie's dates. This was also Martin's thirtieth year singing at the Soho jazz club.
Her granitic belief in this music has been a constant
From hard-hitting takes on Curtis Lewis's "The Great City" and the Rodgers and Hammerstein Oklahoma evergreen, "People Will Say we're In Love", to the light-as-air quality she channelled in Michael Franks' "Rainy Night in Tokyo", Martin delivered everything with a lightly worn virtuosity and a self-deprecating humour. "The mic stand is the same one I had 30 years ago", she quipped as she battled to keep it upright.
The first set included crowd-pleasing reworkings of 70s and 80s pop rock, "I'm Not In Love" and "Broken Wings", plus John Surman and Karin Krog's hymnic "Cherry Tree Song". Best of all was the sparkling title track, which appended a new lyric by Martin's friend, Brighton-based vocalist Imogen Ryall, to an Andy Bey scat solo – one of the standout moments on Bey's fine 1998 album Shades of Bey – in which the vocal line's internal rhythms slithered around like a bead of liquid mercury in a Quicksilver Maze.
Martin has remarked that 'Believin' It' was chosen as the title track not just for its incredible vibe but also, as someone who has spent the past 30-plus years fine-tuning her craft as a jazz artist, as something of an artistic credo. Her granitic belief in this music has been a constant.
Set two packed in some remarkable things including a stellar reimagining of Joni Mitchell's "You Dream Flat Tires", which featured a beautiful, rhapsodic solo from Sjöstedt, a striking homage to Lena Horne, "Come Runnin", plus a richly sensuous reading of the Gordon Jenkins/Johnny Mercer standard, "P.S. I Love You". The Swedish trio's sensitivity to dynamics was exemplary. Nothing was forced, nothing was overcooked, everything seemed effortless. Martin also called up her great friend and former Girl Talk bandmate Mari Wilson for a duet on "Secret Love", a touching tribute to Doris Day who first introduced it in Calamity Jane, with the Ronnie Scott's audience offering enthusiastic vocal support.
"We're going to the Lakes in about six hours in a car," Martin noted, "Going to need a lot of pick and mix. So if you want to buy a CD, they're out there in the foyer. We've got a great deal: buy one, get one." The evening finished as it had begun, with galvanic, revitalising swing, in the shape of "Lover Come Back To Me" – dazzling solos here from Sjöstedt and Ramsay – followed by another gem from the Ella Fitzgerald songbook, "But Not For Me", penned by the incomparable Gershwins.
The group is touring the UK throughout May and June.
Watch the album trailer for Believin' it
The vocal line's internal rhythms slithered around like a bead of liquid mercury in a Quicksilver Maze
rating
Explore topics
Share this article