Classical CDs Weekly: Mahler, Saint-Saëns, Noemi Gyori |

reviews, news & interviews
Classical CDs Weekly: Mahler, Saint-Saëns, Noemi Gyori
Classical CDs Weekly: Mahler, Saint-Saëns, Noemi Gyori
An emotional symphonic farewell, two French symphonies plus music for flute and guitar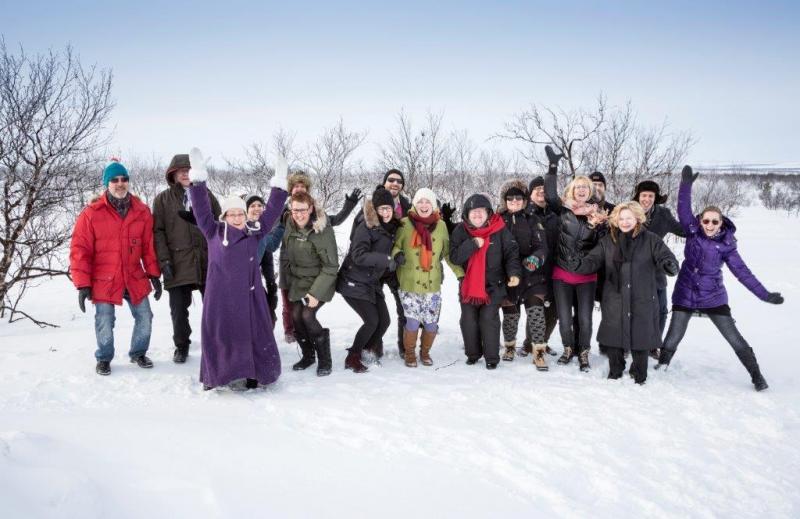 White-hot Mahler from the Lapland Chamber Orchestra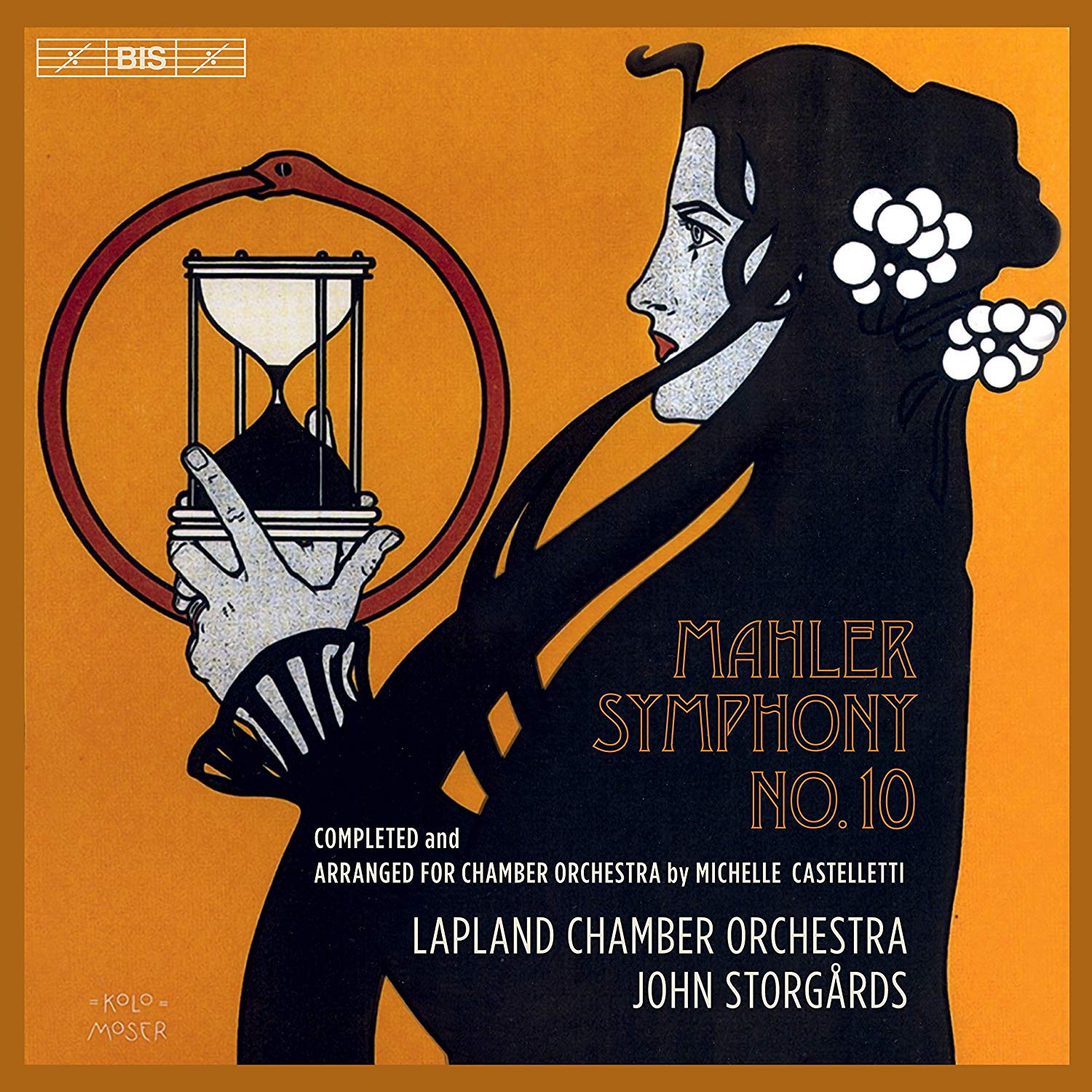 Mahler: Symphony No 10, completed and arranged for chamber orchestra by Michelle Casteletti Lapland Chamber Orchestra/John Storgårds (BIS)
Other Mahler symphonies have been downsized on CD: there are superb transcriptions of Nos 7 and 9 from Peter Stangel's Taschenphilharmonie and the Camerata RCO respectively. Michelle Casteletti's version draws most heavily on Deryck Cooke's idiomatic performing version (rightly so; the various other completions don't sound like Mahler), played here by just 24 musicians: single winds and a tiny string section, backed up with harp, percussion, piano and harmonium. BIS's fruity sound underplays the smallness, and there are moments when you're convinced that it's a full complement of players instead of John Storgårds' fearless Lapland Chamber Orchestra. The added clarity makes for ear-tickling results; the first movement's quirky second subject is pointed to perfection and the famous screaming discord has plenty of impact. The string slides disconcert but make emotional sense, Mahler's chromatic writing disarmingly vocal and painfully human.
Casteletti's first Scherzo is an upbeat romp, and she fills out the second one's barer textures with some effective keyboard vamping. Storgårds understands the idiom so well, the queasy waltz almost toppling into the abyss. This symphony only works if the finale hangs together. Here it does, led by Heli Haapula's radiant flute solo. Mahler's neuroses unfold on a smaller, less cluttered canvas; we're being whispered to rather than screamed at. The strings' ecstatic upward slide in the final bars is capped by percussion here. At which point you'll either punch the air or turn off in disgust. I loved it, and defy anyone to remain dry-eyed as the final chord dies away. Sensational playing and impressive direction; this is a very special disc.
Saint-Saëns: Symphony No 2, Symphony in F Major 'Urbs Roma', Danse macabre Utah Symphony/Thierry Fischer (Hyperion)
There are three numbered Saint-Saëns symphonies, and it's the last one which gets all the attention. A shame, as the there's plenty of fun to be had in the earlier two. Thierry Fischer's ongoing Saint-Saëns series scores by giving us the early Symphony in F major, "Urbs Roma". A prize-winning competition entry in 1856, it slipped into obscurity and only reached publication in 1974. The symphony's odd subtitle is actually the pseudonym chosen by Saint-Saëns to ensure fairness. It's precociously impressive and entertaining, its four movements lasting an expansive 44 minutes in this performance. Still, the technical brilliance can't disguise a lack of memorable material, Saint-Saëns sounding as if he's writing a big romantic symphony purely because he's up to the job. There's an irresistible, balletic scherzo and the final movement's sequence of variations end in a deliciously unexpected way. Worth hearing then, but non-essential.
Whereas the Symphony No 2, completed just a few years later, is great. I loved the opening movement's angular fugue, and the tiny slow movement. Best of all is a deliriously upbeat finale, Saint-Saëns channelling Schubert or Mendelssohn. It only lasts 23 minutes, so I'd suggest listening to the whole thing again. Fischer's performance is impeccable, and it's thrilling to hear a large orchestra play repertoire that you'd expect to be the preserve of chamber orchestras; the string playing combines agility with thrilling weight. Marvellous, and there's also Danse macabre as a bonus. I wasn't aware that Saint-Saëns originally conceived the work as a solo song, orchestrating it when vocalists complained that the piece was too difficult. Fischer's Utah forces do it proud, with nifty percussion and a star turn from leader Madeline Adkins. Excellent notes from Roger Nichols, and sumptuous sound too.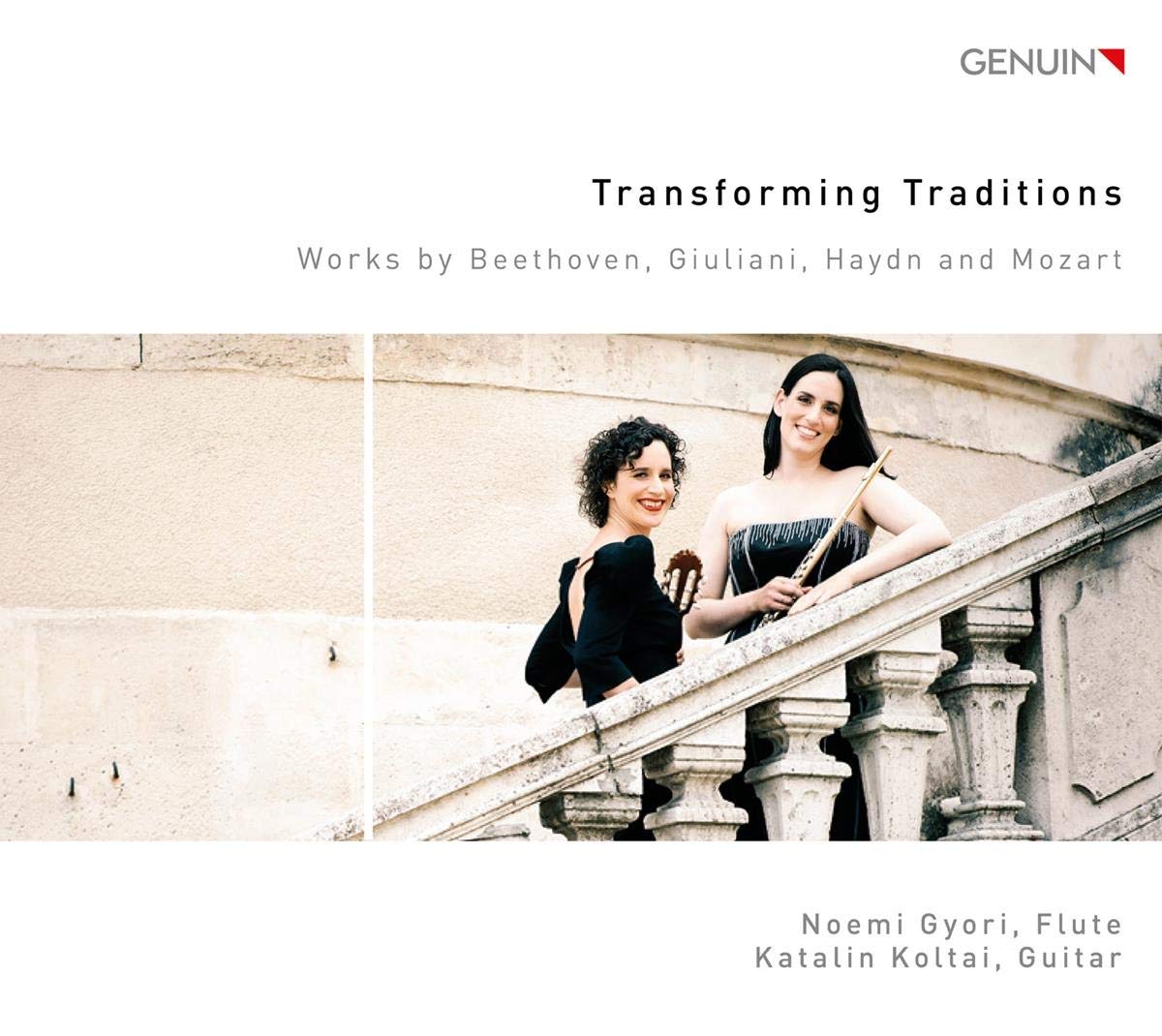 Transforming Traditions: Works by Beethoven, Giuliani, Haydn and Mozart Noemi Gyori (flute), Katalin Koltai (guitar) (Genuin)
Good transcriptions and arrangements convince on their own terms. Dip into these versions of Haydn, Mozart and Beethoven piano sonatas and it's easy to forget that they weren't originally conceived for flute and guitar. The two instruments blend so well, the guitar nicely audible but never overwhelming the flute. Noemi Gyori and Katalin Koltai have been playing together since 2002, having met at Budapest's Liszt Academy. The odd piece out on this disc is the Grand Duo Concertante by one Mauro Giuliani, an Italian guitarist who settled in Vienna in the early 19th century, familiarising himself with the Viennese classical style. A friend of Beethoven, he did most to establish the flute-guitar duo as a viable pairing, and his Grand Duo is unassumingly delightful. Gyori and Koltai are winning in the scherzo, the playing immaculately synchronised despite flexible tempi. Giuliani's guitar writing sounds fiendishly difficult, though it's the flute which gets the big tunes.
The pair's transcriptions are cleverly done, and you forget that the guitar is playing recast keyboard parts. The sequence of variations which closes Haydn's A major piano sonata is very well played, and the spare slow movement of the D major sonata is a study in spare elegance before the presto finale. Mozart's fragmentary Fantasia in D minor sounds like an extended improvisation. And Beethoven's Piano Sonata No 26 allows Koltai to really shine, the central "Abwesenheit" unbearably intense, though the prevailing mood is convivial and upbeat. Gyori neatly outlines how the transcriptions were realised in her booklet essay, and the recorded sound is just resonant enough. Lovely, in other words.
Mahler's neuroses unfold on a smaller, less cluttered canvas; we're being whispered to rather than screamed at
Explore topics
Share this article