The Edge review - mind games |

reviews, news & interviews
The Edge review - mind games
The Edge review - mind games
Winning's cost considered in a revelatory cricket documentary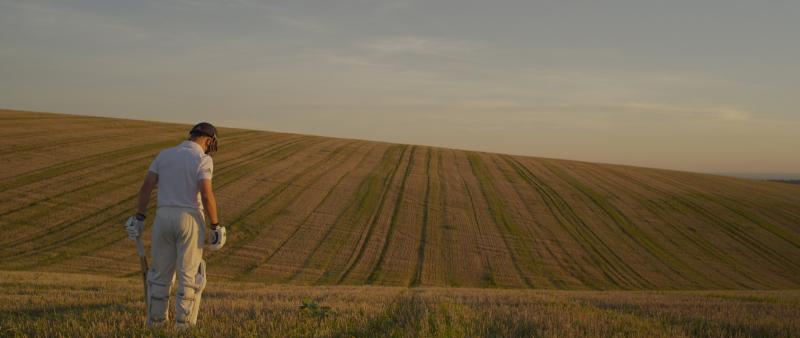 Field of dreams (and nightmares): Jonathan Trott extends a metaphor
With the vertiginous drama of England's cricket World Cup victory still fresh, Barney Douglas's documentary digs into the human cost of a previous ascent, when England's Test team rose to No 1 in the early 2010s.
Made in the dour image of coach Andy Flower, they seem ill-suited to Douglas's intention of a "rock'n'roll" cricket film. But star batsman Kevin Pietersen's mid-series meltdown, almost taking the team with him and rendering captain Andrew Strauss an insomniac before his final Test, is just the best-known crack-up. Media-trained interview
omerta
is forsaken, to reveal an odd, likeable bunch of misfits who found purpose and punishment in winning.
"Test cricket is a battle between time and the mind," Toby Jones accurately intones, in an otherwise ripe script which, along with digitally jangled match footage, needlessly hypes a nuanced, surprising narrative, in which achievements as arduous as the World Cup, such as England's away Ashes win in Australia in 2010-11, become subsidiary to their psychological price. Initially employed by the England and Wales Cricket Board to film behind the scenes for online use, Douglas found himself with verité scenes of private trauma and triumph. When this England disintegrated after a vengeance-fuelled 5-0 mauling on their 2015 Australian return, the director pursued its inner, secret story in further raw interviews.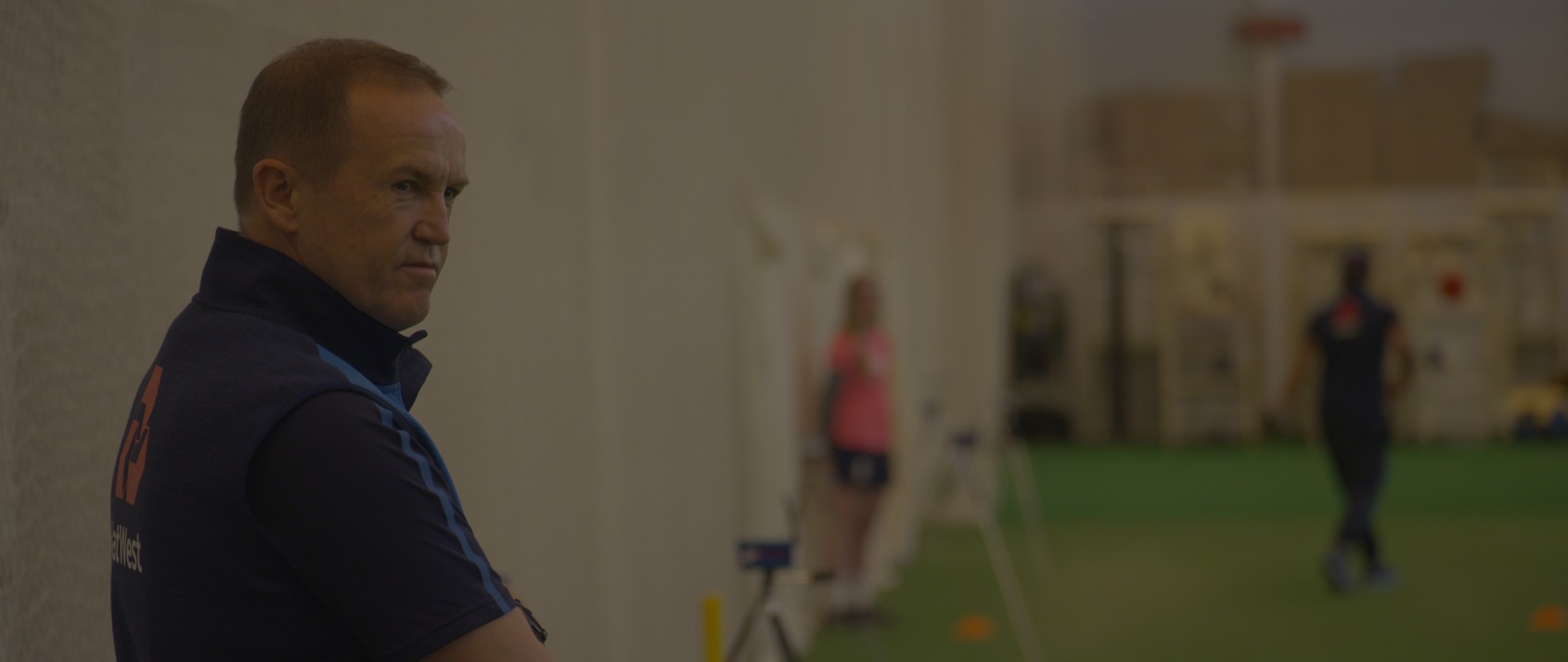 All-rounder Tim Bresnan discovered Zimbabwean Flower's unique methodology when the coach chose the occasion of their first meeting to punch him. Flower himself, pictured above, recalls another meeting going well: "And by well, I mean distinctly uncomfortable." Footage of England's physical battering after being virtually kidnapped by special forces in a Bavarian forest "team-building" exercise, leaving key bowler Jimmy Anderson with a broken rib, is just the start of their brutal bonding for Ashes glory.
Monty Panesar, pictured below, an early, iconic British Asian player condescendingly treated as an amusing mascot by crowds rather than being revered for his fine spin bowling, is incapable of playing now. His fastidious cleaning of his glasses as he speaks mirrors his compulsive room service consumption on tour. Graeme Swann retired mid-tour unable to feel two of his fingers. Innocently asked by a doctor how his bowling was going after being dropped despite being England's leading wicket-taker, Steven Finn burst into tears. Jonathan Trott weeping during an Ashes fast bowling assault, blacking out at its end, and belief his cricket had become a "life or death situation" is balanced by fresh tears at memories of batting with his beloved teammates, when he felt "invincible". Paul Collingwood similarly still wakes from yearning dreams of leaping for catches.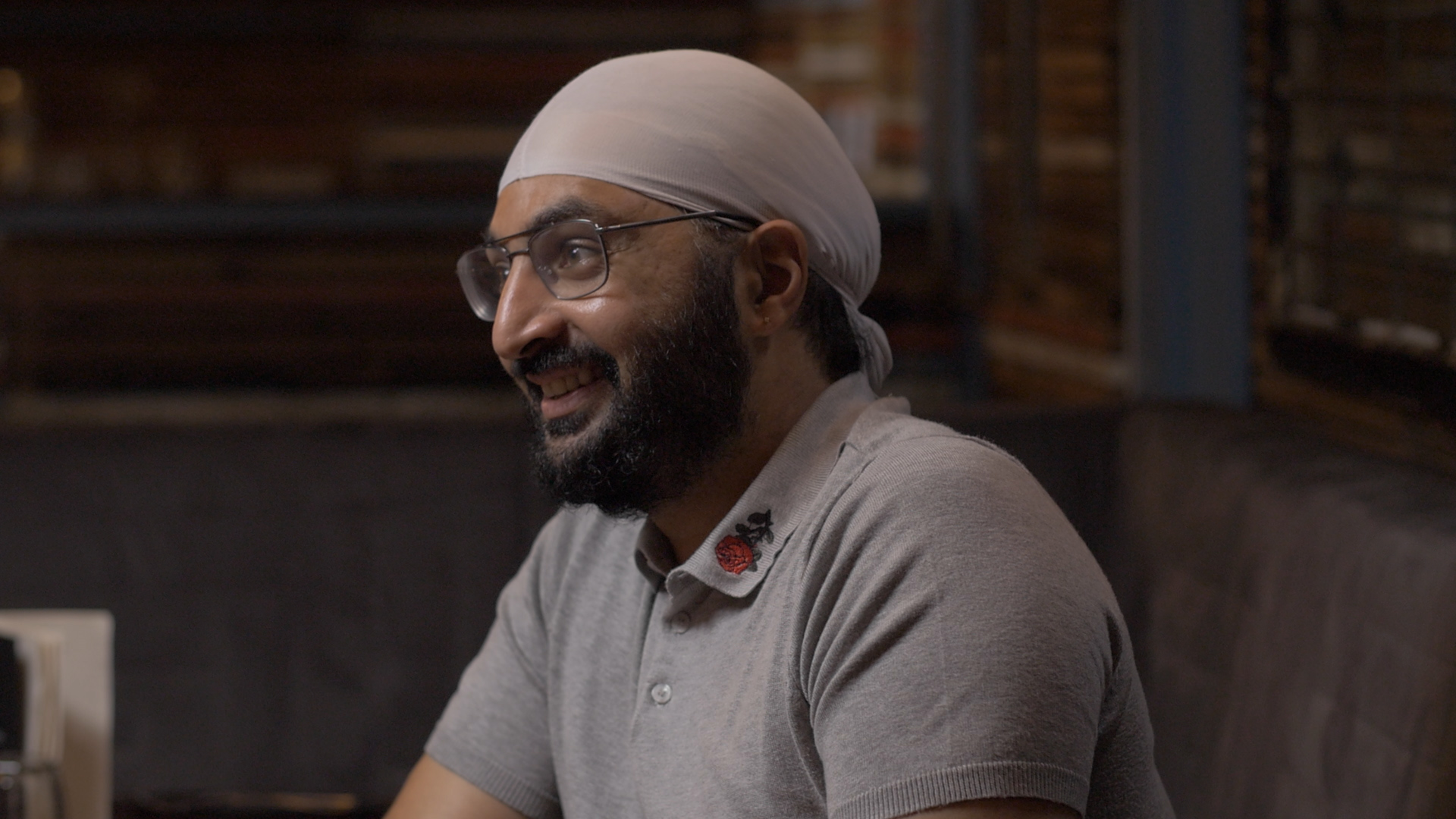 Achieving their ambition to become the world's top team was an immediate "anti-climax", Strauss recalls. The comedown came fast and hard. Flower today veers between relishing his ruthless reputation, and regretting its excesses. Still, he advises, "to reach certain heights, it does take a level of sacrifice". Douglas sympathetically balances this team's huge, proud achievement with its pitiless toll, in a sports film of rare intimacy and insight.
The Edge is also out now on DVD, Blu-ray and VOD