Sachin: A Billion Dreams review - the incredible feats of cricket's 'Little Master' |

reviews, news & interviews
Sachin: A Billion Dreams review - the incredible feats of cricket's 'Little Master'
Sachin: A Billion Dreams review - the incredible feats of cricket's 'Little Master'
How Sachin Tendulkar became one of the game's all-time greats
Fetch that: Tendulkar doing what he did best
There are great sportsmen, and on top of those there's a handful of phenomena. Sachin Tendulkar is one of the latter, a cricketer of seemingly limitless gifts who's ranked among such deities as Viv Richards and Brian Lara. Or even Don Bradman, who pops up in an archive clip in this weighty biopic saying that this bloke Tendulkar bats like he used to.
Cricket followers everywhere regard Tendulkar as somewhat miraculous, but in India, he has ascended to an astral plane of adulation. He retired from the game in 2013, having amassed the kind of stats that it will probably be impossible for anybody – even India's new batting ace Virat Kohli – to surpass (100 centuries and 34,357 runs in international cricket, record-breaking career totals in Test matches and one-day internationals and so on). The Indian premiere of A Billion Dreams earlier this week was attended by numerous cricketers and Bollywood stars, and one of the latter, Abhishek Bachchan, tweeted: "Sachin isn't just a person, he's an emotion… India's emotion!" (Kate and Wills meet the real royalty, below).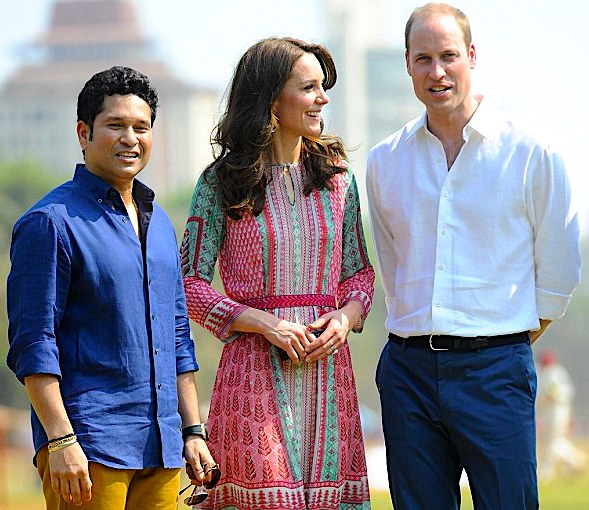 Given all this, you wouldn't expect Sachin: A Billion Dreams to be dishing the dirt on his private life or exposing him as a serial tax-evader, and director James Erskine keeps it dutifully hagiographical. Tendulkar's early life with his middle-class Mumbai family has been recreated with some dramatised scenes, which always sets alarm bells ringing (is this a documentary or not?), but happily these are dispensed with fairly quickly. Home movies stretching back to his teenage years, and giving glimpses into his home life with wife Anjali and children Sara and Arjun, lend a human touch to the piece, though the narrative steps lightly around Tendulkar's extensive business interests (he's India's wealthiest cricketer).
Erskine has some form in sport movies, having made From the Ashes (about "Botham's Ashes" in 1981) and the football flick One Night in Turin, with a series about the Le Mans 24 hour race in the pipeline for Amazon Prime, and once we're into the cricketing meat of the story he handles his material with pace and skill. Even at 140 minutes it's difficult to cram in all the achievements of the "Little Master", but fans of the Summer Game will thrill to the various career highlights as Tendulkar sets about demolishing bowlers on several continents. There's an interesting segment about how Tendulkar dealt with the leg-spinning threat of Shane Warne (the two of them became good friends in the process), and some helpful advice from Ian Botham about how to get Tendulkar out ("bowl when he's not looking").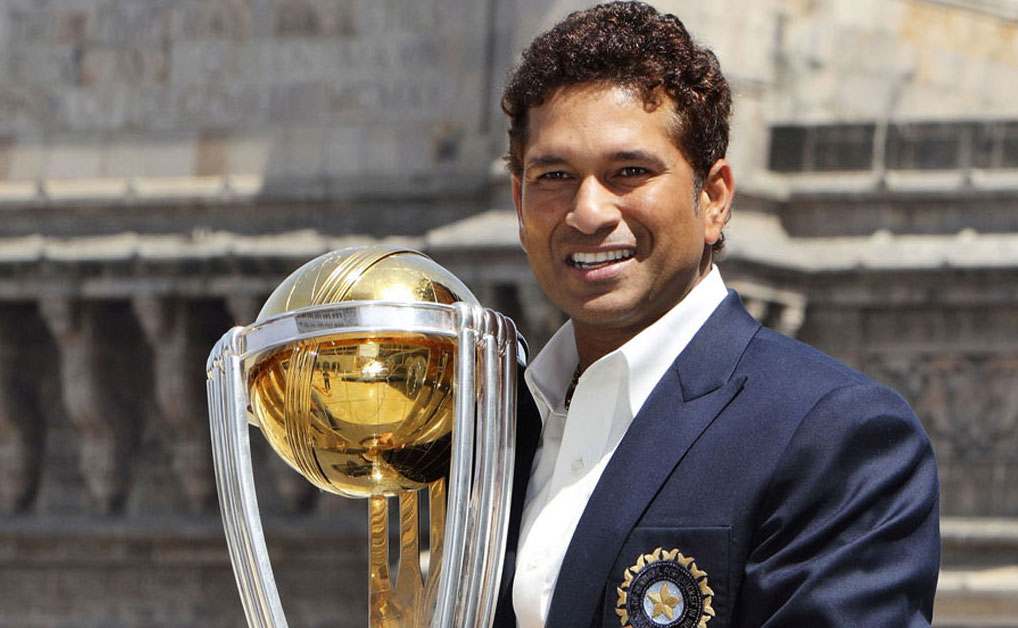 A film about an English Tendulkar – if only we had one – would doubtless focus on our traditional obsession with Australia and the Ashes, so it's illuminating to get an Indian perspective. Aided by some newsreel film of the partition of India in 1947, we learn how India v Pakistan is always the big needle match on the subcontinent. Pakistan's Wasim Akram recalls the first time they encountered Tendulkar, and were wondering why India had sent this little kid to play against them (cue sound of hats being eaten). Also, in this telling at least, Tendulkar's personal ambitions seemed to centre on the World Cup one-day tournament more than on five-day Tests, which lends a useful climax to the story as he helps India win the World Cup in Mumbai in 2011 (Tendulkar with the Cup, above).
Tendulkar himself narrates throughout (there are also some shrewd contributions from cricket journalists Gideon Haigh and Harsha Bhogle), and comes across as likeable and very modest. Perhaps he's a terrifying ogre in real life, but somehow I doubt it. He probably still gives bowlers nightmares, of course.