Karl Marlantes: Deep River review - growing pains of a nation of immigrants |

reviews, news & interviews
Karl Marlantes: Deep River review - growing pains of a nation of immigrants
Karl Marlantes: Deep River review - growing pains of a nation of immigrants
Epic novel tracks the tumult of America's industrialisation at the start of the twentieth century through one Finnish family's fortunes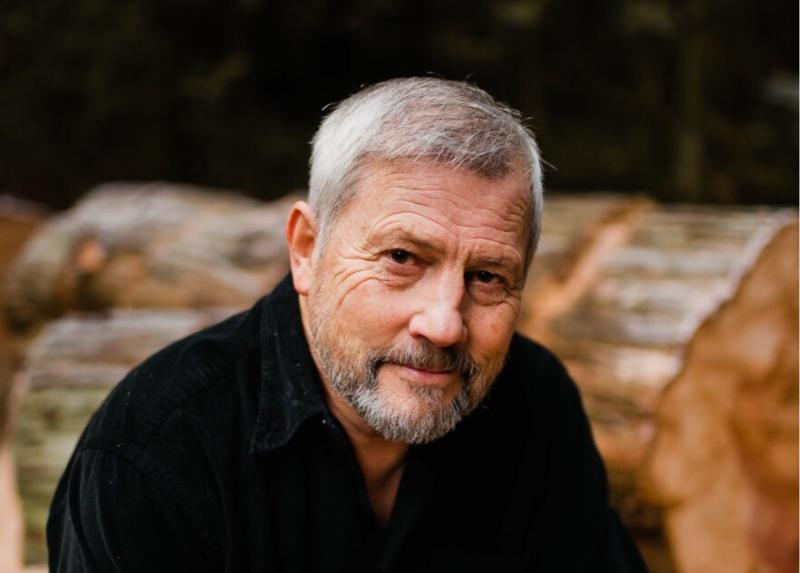 Karl Marlantes
Karl Marlantes's Deep River is an all-American novel. And why should it not be? Marlantes is an all-American author. He grew up in small-town Oregon, attended Yale (and Oxford), fought and was heavily awarded as a Marine in Vietnam, then settled down to convert his experiences into the well-received Matterhorn and What It Is Like To Go To War.
In Deep River, he returns to his childhood to tell the story of his Finnish
heritage
, loosely basing it on
The Kalevala
, a collection of tales gathered together in the 19th century into one epic poem by Elias Lönnrot. This explanation, which comes at the end of the novel, would perhaps have been better included at the beginning as it provides the key to understanding some of the more obscure motivations of its characters the sense of unrelenting fate that drives the narrative.
Deep River focuses on one family in particular, the Koskis, who are fleeing brutal turn-of-the-century Finland to a new, uncertain life in Washington state. Aino Koski's trajectory follows the nascent labour movements in America during that period. She is a somewhat grating, overexaggerated reformer, only underlined by her passion for The Communist Manifesto and her dramatic behaviour. However, her polarised moralising tempers and eventually softens. What can be mistaken for an author's clumsy characterisation feels more natural towards the story's conclusion. Aino's posturing is childish, but it is born of horrific torture and hardships endured throughout her life. Living out her days within a narrative that begins with a starved child frozen to death in the snow, her actions (and reactions) are revealed as proportionate.
Aino's brothers, Matti and Ilmari, are less present, though they also service sometimes clumsy moralising. Matti is possessed of an occasionally horrendous temper, and his puukko (a traditional Finnish knife) almost leads to his demise. His wife, Kyllikki, is stubborn but measured, a good foil to the strength of Matti and the other characters in the book. Ilmari, the oldest brother, is the first to get to America and enter the logging trade that dominates the book. He is the spiritual guide of the text, forging a relationship based on magic mushrooms and basket-weaving with the only Native American character, Vasutäti (who also goes by Mowitch). Ilmari's character is inspired by two figures from The Kalevala, and his mysticism and belief show a deep connection to the land, conflated with his love of his God. When his daughter dies, he thinks of the congregation in the church that he himself built as "all tributaries of the waterfall of God".
As the family's story develops and America grows, the new nation's teething problems are subjected to a thorough researcher's scrutiny. Marlantes' command of the region's history in the early 1900s is impressive – down to knowing the changing names of foodstuffs. He can, however, make his novel feel didactic – at times reading like a history of the Socialist labour movement in Finland and America. This is particularly obvious in the finer details – for example, when Marlantes lists the various labour publications, and where they were printed. Nonetheless, it is clear that some of this history has been compressed to fit the story. When the action switches early from Finland to America, it loses some of the dense exposition of the first chapters. Marlantes is comfortable in America, joyous even. The prologue to part two follows the "majestic, westward-flowing" Deep River itself, as it rushes downstream through history. Through Vasutäti, Marlantes expands his love to the trees themselves, showing a people who were once at harmony with the forests, in contrast to the new arrivals using them in a hardscrabble fight for capitalist domination of a relatively newly-founded nation.
For such an epic text (717 pages, not including comments and acknowledgements) Deep River has a remarkable pace. It hits all the highs and lows of America between 1904-1932. The action barrels into World War One, toasts bootlegging, suffers the Depression and endures endless crackdowns on struggling unions. The lives of the Koskis, their children, partners and hangers-on are just as pacey. Almost exactly halfway through the book, a neat apex climaxes into a swift plunge. We rise and fall swiftly from chapter to chapter, barely stopping for breath. But there is an inevitability to events – especially when it comes to the central love story between Aino and Aksel – the man who betrayed her first love. Both have to submit to the horrors of their respective situations before they can be together. Only then can we have the happy ending that we have waited for, always knowing that it would be so.
Deep River by Karl Marlantes published by Atlantic Books £17.99, hardcover