The Cameron Years, BBC One review - quite interesting but a bit boring |

reviews, news & interviews
The Cameron Years, BBC One review - quite interesting but a bit boring
The Cameron Years, BBC One review - quite interesting but a bit boring
The former Prime Minister finally opens up about the EU referendum
Friday, 20 September 2019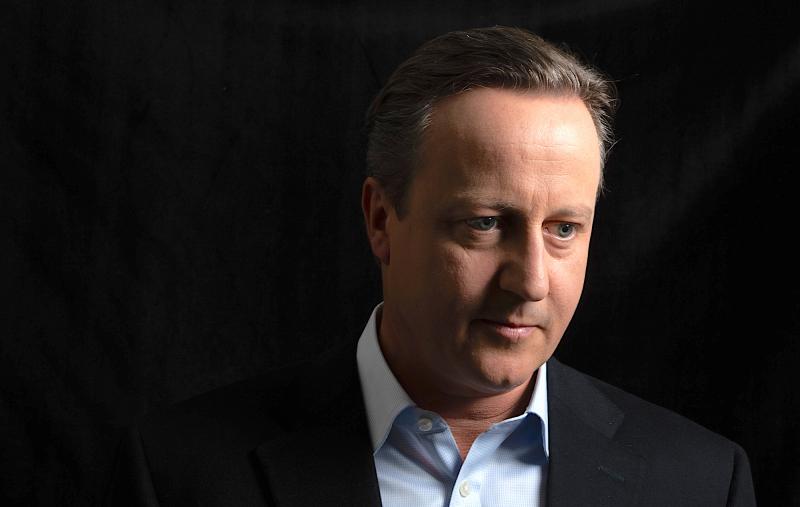 Mildly Eurosceptical: David Cameron looks backwards
David Cameron has been a recluse since the fateful days of June 2016 when the referendum on EU membership didn't go quite the way he'd hoped. He's probably been living through a private purgatory. "I think I will think about this forever," he murmured to the camera in this first instalment of BBC One's two-part doc.
Finally, though, his inevitable (though surely not "long-awaited") autobiography is hitting the shops. Dave, who now looks like a slightly melancholy hedge fund manager or the kind of chap who skippers a 40-foot gin palace down the Solent on the weekend, has dragged himself out of his luxury shepherd's hut in the Cotswolds to do some media plugging.
This programme was all about the run up to the referendum and its aftermath, and for much of the time let the ex-PM tell his own story to camera without any tiresome interruptions from his interviewer. The overall effect was to confirm what we already knew. Cameron is a smooth and fluent speaker, and is adept at justifying his decisions as reasonable and understandable even if they turned out to be wrong. It was quite interesting but a bit boring.
He has described himself as not being very ideological in his approach to politics. It's a quality which helped to endear him to voters who don't like ranting fanatics, but may also account for how he misjudged his great referendum gamble so spectacularly. As he explained, he thought most Tories were like him, "small e, small s Eurosceptics" who wanted to reform the EU but not to leave it. It's a moderate and rational position, and was about as much use as a Call Me Dave baseball cap in the teeth of the incomprehensible tornado of divided passions which the referendum unleashed.
Perhaps Dave's background of moneyed Eton and Oxford privilege made it difficult for him to pick up the vibes from disgruntled ordinary voters, but some of his erstwhile colleagues interviewed here seem to have been better judges. George Osborne said he was firmly opposed to holding a referendum because it could split the Conservative party and also they might lose. Iain Duncan Smith warned him that after the referendum, "things will never be the same again." Dave apparently just wanted to get the referendum done and dusted (assuming he'd win) and then get on with doing popular reform-minded stuff which would be the basis of his political legacy. He never imagined he'd be the guy who might have demolished the UK, and maybe the EU as well.
Still, he was unique in actually holding a referendum after promising one to voters. Nick Clegg popped up here to argue that Cameron only did it to appease factions of his own party, which he considers an insufficient reason, but Clegg and his Lib Dems (with support from, among others, Jo Swinson) had proposed an in/out referendum on several occasions. Tony Blair promised one in 2004 and 2005. Only Cameron was daft enough to go ahead with it.
Interestingly, it was Nicolas Sarkozy who supplied one of the most insightful comments. Reflecting on Cameron's fruitless quest to wring any meaningful concessions out of the EU, he said: "You shouldn't isolate yourself or try to force things through. But the Europeans made a mistake by not giving more to Britain."