The Laundromat review – The Panama Papers as root canal |

reviews, news & interviews
The Laundromat review – The Panama Papers as root canal
The Laundromat review – The Panama Papers as root canal
Even Meryl Streep can't save Steven Soderbergh's misfiring satire
Wednesday, 25 September 2019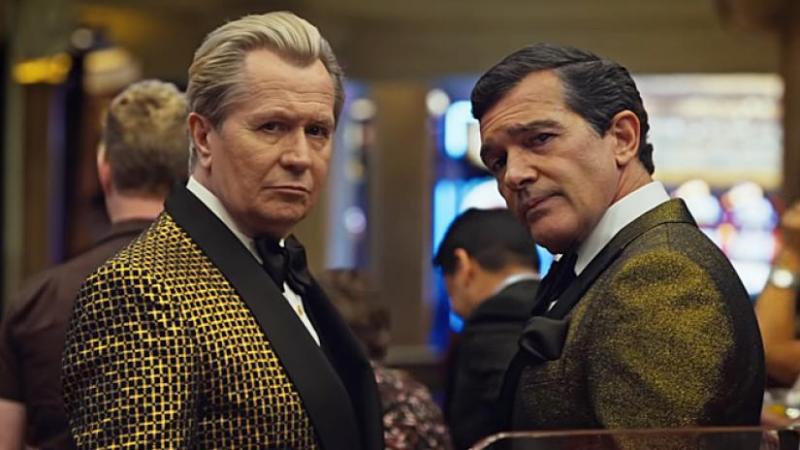 Helping the rich get richer: Oldman and Banderas as masters of the offshore account in The Laundromat
With The Laundromat Steven Soderbergh is trying to do for the Panama Papers what The Big Short did for the 2008 financial crash, namely offer an entertaining mix of explanation, exposé, black comedy and righteous anger. Sadly, it doesn't come close.
Soderbergh is an intelligent filmmaker, adept at tackling complicated, global issues (Traffik) and righting wrongs (Erin Brockovich). He'd seem a perfect fit for the whistle-blowing scandal in 2015 that blew the lid off billions of dollars of tax evasion, conducted on behalf of the rich and powerful through the use of shell companies and offshore accounts. Yet this Netflix film, adapted from the book Secrecy World by journalist Jake Bernstein, feels like something he's just thrown together, a flippant, often incoherent ditty.
Gary Oldman and Antonia Banderas offer cartoonish versions of Jürgen Mossack and Ramón Fonseca, the Panama-based lawyers whose firm was at the centre of the scandal. The film's unreliable narrators, their direct addresses to camera first offer a potted history of "the secret life of money" and the ways in which financial services have come to duck and dive on behalf of the über-wealthy.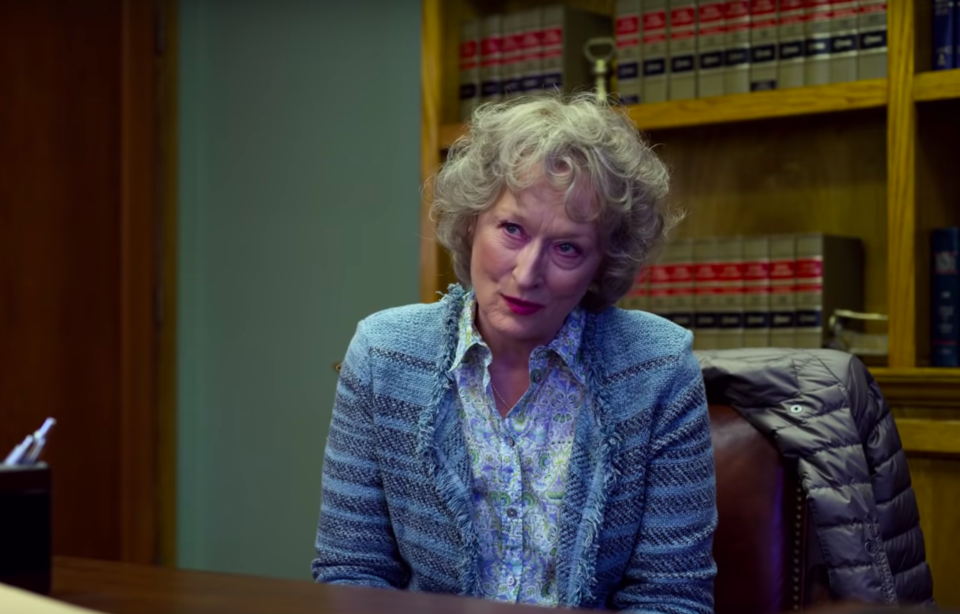 The pair then introduce a handful of stories that illustrate the human cost of such pursuits. The first, and only one to make an impact, aptly titled "the meek are screwed", involves Meryl Streep (pictured left) as a sweet-natured widow, whose husband drowns in a ferry accident but is denied compensation because the boat firm's insurance policy is lost in a web of shell companies, none of which actually provides insurance.
Even when playing ordinary Streep commands the screen completely, and the scenes in which her character tenaciously investigates these mysterious companies are sharp and very engaging; without her, Soderbergh's fragile edifice crumbles. Vignettes involving a philandering husband who uses Mossack Fonseca's services to further cheat his family, and an ill-fated stand-off between a British businessman and a Chinese politician's wife are perturbingly bland.
Meanwhile, Oldman and Banderas's playing of their dastardly duo as cynical, shiny-suited showmen is cack-handed and distracting – not least Oldman's German accent, which rivals John Malkovich's toe-curling idea of Russian in Rounders.
A short film, it nonetheless loses its hold long before the record-breaking data leak that halts Panama's odious gravy train in its tracks.