Russell Howard, Cardiff Motorpoint Arena review - a return with bite |

reviews, news & interviews
Russell Howard, Cardiff Motorpoint Arena review - a return with bite
Russell Howard, Cardiff Motorpoint Arena review - a return with bite
Testing times call for some big targets and bigger laughs
Wednesday, 25 September 2019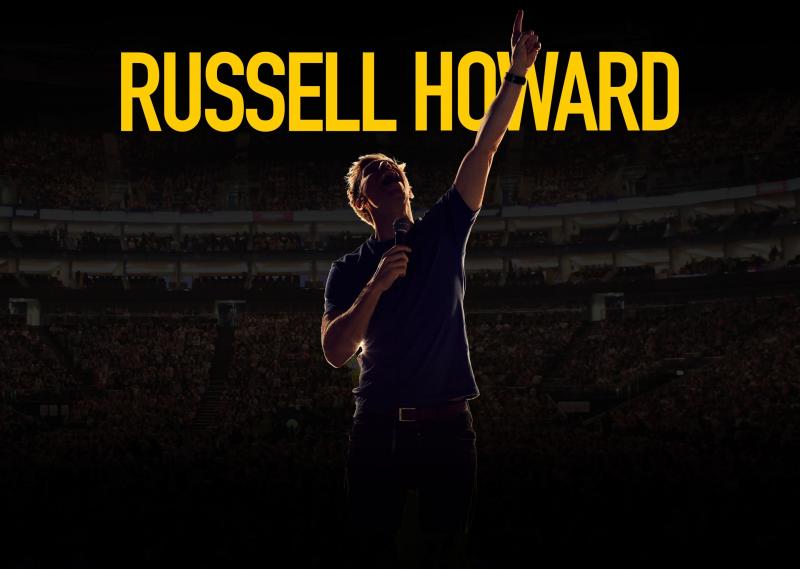 It's been two years since Russell Howard last performed stand-up. That's a long gap for such an established fixture of British comedy. As he points out, the world has changed, something reflected in his new show Respite. There are still the whimsical anecdotes that made him a star, but he now has bigger foils than his own family.
Outrage culture doesn't seem like an obvious subject for Howard's ire – compared to some acts he's never been particularly controversial – so there's some tension when his opening gambit is how you can't tell a joke these days. Has he joined the PC-gone-mad brigade? No, his target isn't snowflakes, but sex education protestors, ill-informed politicians, and people that find Ted Bundy attractive.
Where lesser comedians rely on repeating things they're "not allowed to say", Howard succeeds with empathy, insight and most importantly, hilarity. It's more graphic than his television appearances, such as the disgusting futility of dick pics, but the jokes never rely on shock value.
Howard often channels Lee Evans, with every character accompanied by an exaggerated voice and pose. It's a simple trick, but he uses them shrewdly, especially for impressions of children. And, unlike Evans, they're often deployed with a message behind the absurdity.
The performance was in the round, which seemed especially unfair for support act Steve Hall, surrounded by a crowd still finding their seats. With a set that mixed family pride with self-loathing, he won over the shuffling masses with a wonderful routine about returning offensive hand gestures at a train.
For arena shows, the audience is always going to be split on politics, but Howard masterfully builds a show that's hilarious and convincing in equal manner. One audience member wondered aloud afterwards why Howard doesn't put his money where his mouth is and become an MP. What a loss to comedy that would be, and he wouldn't even be the silliest thing in parliament.