Ed Byrne, Berry Theatre, Hedge End review - musing on middle-age angst |

reviews, news & interviews
Ed Byrne, Berry Theatre, Hedge End review - musing on middle-age angst
Ed Byrne, Berry Theatre, Hedge End review - musing on middle-age angst
Cheery physicality in an entertaining hour
Monday, 23 September 2019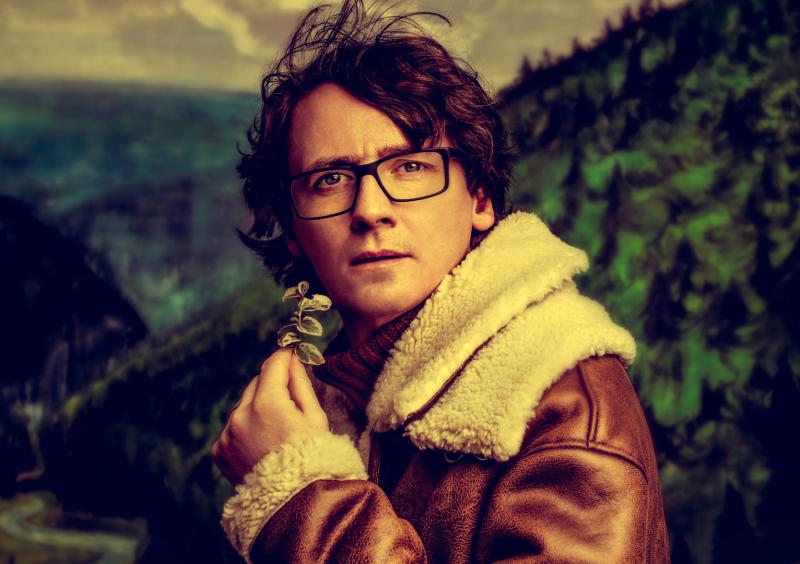 Ed Byrne talks about fatherhood and what traits he would like to pass on to his sons
Ed Byrne's new show takes a philosophical bent as he muses on middle age and fatherhood. But don't worry, he's not getting soft at the age of 47 – he's as sarcastic, caustic and self-deprecating as ever in If I'm Honest...
He starts by telling us how vital comedy is to him, but this isn't about how it works as therapy for some stand-ups; in truth it's because it gets him out of the house and to places where people actually listen to him. Not for the first time in the evening, Byrne neatly upends our expectations of where a joke is going.
He thought fatherhood might give his life more purpose, but with two school-age sons he realises that hasn't happened, athough he has been musing on what traits he might pass on to them – such as his wit, his love of facts. But when he's on the receiving end of their sarcasm and pedantry, he may review that.
Byrne explains the title of the show by saying how he has to fight the devil inside him and not say something really awful on stage as it could be career-ending – or maybe not, as he drily references how Liam Neeson seems to have been given a free pass after his shocking revelation earlier this year. It's part of a terrific section on how on intrusive thoughts are always with him, such as standing on a cliff edge and peeping over.
But this is not morose stuff: he recalls the almost unbearable urge he had as an altar boy to trip up the priest (cue for another deliciously blindsiding gag), and the nearest Byrne gets to self-harm is when he cuts himself while sharpening a kitchen knife with the latest gadget he has bought now that he's in the throes of middle-aged angst.
In a show that covers a lot of territory, Byrne deconstructs in nerdy detail the Superman story on film, nicely guys those keyboard warriors fighting against the injustice of a female Doctor in the entirely mythical Doctor Who, and how you can tell people are rich from where they place furniture in their homes. He also describes the joy he gets from hearing about useless or lazy husbands among his and his wife's friends, because they make him look good.
In a pacy and energetic hour, Byrne has a cheery physicality about him. It suits him, and this is an agreeable evening in his company.
Ed Byrne is touring until 29 March 2020
He explains the title of the show by saying how he has to fight the devil inside him
rating
Explore topics
Share this article