Zadie Smith: Grand Union review – a roller coaster collection |

reviews, news & interviews
Zadie Smith: Grand Union review – a roller coaster collection
Zadie Smith: Grand Union review – a roller coaster collection
A master storyteller comes out to play in a wide-ranging series of short stories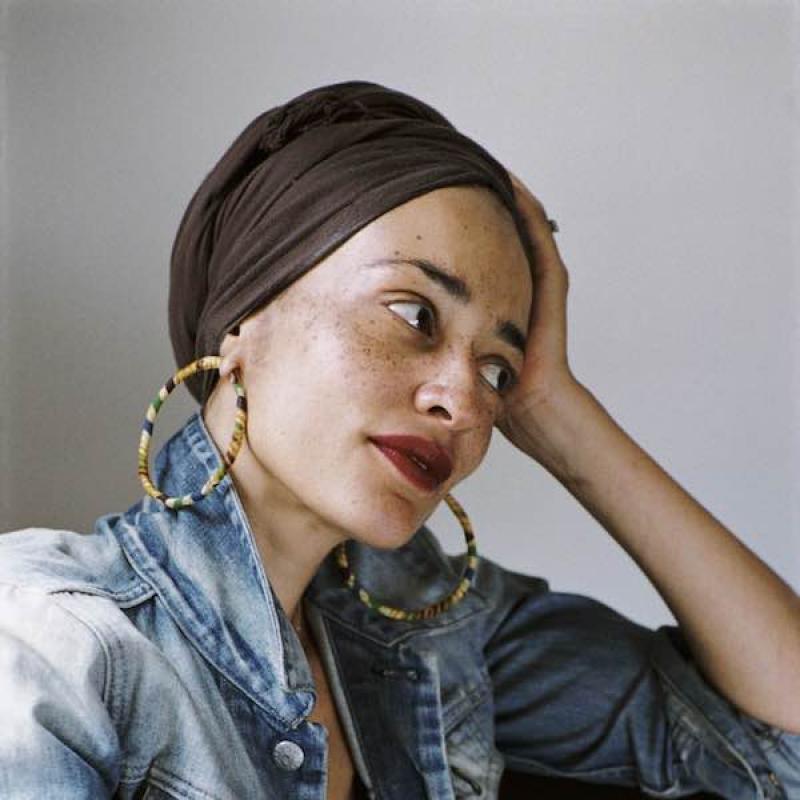 Zadie Smith
"Adorable cock, nothing too dramatic, suitable for many situations," remarks Monica on the penis of her university boyfriend. She is the candid protagonist of 'Sentimental Education', the second of 19 short stories that form Grand Union, an eclectic, wide-ranging collection that is both joyful and unsettling in its exploration of philosophical, existential and political themes.
'Sentimental Education' showcases the Smith we know and love, who creates characters both exquisitely observed and impossibly eccentric. Monica, who sees men as muses, is just one among many. She cherishes the feeling of "subsuming men into her flesh," and reimagines a world where women brag to other women about their conquests: "I subsumed him in my anus. I really made his penis disappear." Later, as Monica knocks back vodka and limes for £1.20 a pop in the college bar, Smith seamlessly weaves commentary on gender, race and class into the meandering account of her sexual escapades.
The short story form gives Smith great room for play and Grand Union has the feel of a writer flexing her muscles, testing the boundaries of her range for pushback. It allows for wholly new and original paradigms, some more successfully executed than others. The characters, however, are universally captivating. The eponymous Miss Adele, of 'Miss Adele amongst the corsets' is spiky, judgmental and irresistible as she expounds her opinions: "Nothing bored Miss Adele more than ancient queens waxing lyrical about the good old days". In this collection, Smith's eye for place is trained on New York, although London, the muse of White Teeth and NW, makes notable appearances. In 'Kelso Deconstructed'', Smith tells the story of the racist murder of Kelso Cochrane in 1953. In the final story, 'Grand Union', the narrator and her dead mother commune in the debris of Notting Hill Carnival.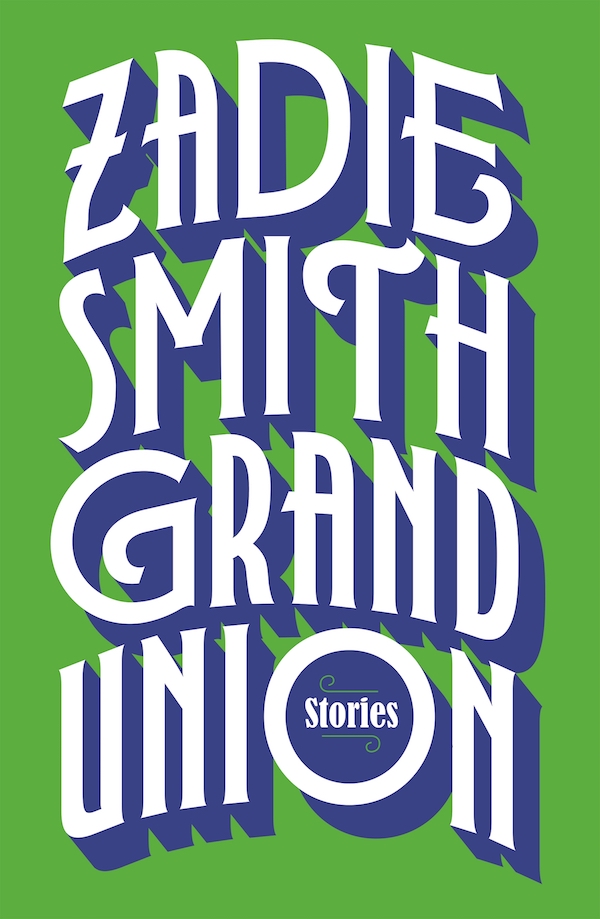 From White Teeth to Swing Time, Smith has a unique ability to capture transcendent moments from the everyday. 'For the King', is a rich and complete work of just eleven pages, in which two close friends meet in Paris after a year spent apart. The narrator describes how "From the moment we saw each other... we fell into a mutual unburdening, speaking over each other in a series of overlapping waves as we walked through the city." She captures the intense warmth of a deep friendship, before finishing the story with an account of the narrator's train journey there, in which the patient, gentle, response of a mother to her son who has Tourette's syndrome, reveals the nature of unconditional love. As a writer who received near-universal acclaim for her first novel, Smith is forced to work perennially harder to keep up with her own shadow. In these short stories she is miles and miles ahead, moving the finish line ever further as we are dazzled, knocked sideways by her craft.
'Big Week' tells the story of the earnest, pathetic McCrae, an ex-heroin addict who in the wake of a divorce is trying to launch a new career as a counsellor. In a haunting scene, McCrae meets his adult son at a diner. While protesting that, "I'm so grateful and blessed right now," he breaks and sobs onto his son's shoulder, shunting his stool "still closer to his son until their knees touch." McCrae masks his profound emotional pain with a veneer of optimism that is forever on the verge of slipping. To read about his longing for affection and physical closeness is excruciating. McCrae is distinctly American – as is the man in 'Words and Music' who dresses up as Abraham Lincoln and strolls under the Washington Square Arch every day. The narrator mourns the coming of the winter, which lessens the "Lincoln Effect", as he is forced to ditch his traditional garb in favour of a thick coat and snow boots. "I really feel for him then," the narrator laments, "Not only because it's cold but because the weather is stripping him of his true self, and it's a terrible thing to witness."
'Lazy River', first published in The New Yorker, has often been described by reviewers as a story about Brexit. The story, in which Brits abroad on a package holiday in Spain float down the river beside the hotel, launches metaphorical explorations of identity, politics and class. Smith describes how although most punters go with the flow, "a few people, less tattooed, often university educated – make a point of turning the other way, intent upon thrashing out a stroke against the current." Though undoubtedly a commentary on the absurdity and turmoil engendered by Brexit (in Smith's words, "that bad faith moon of 2017") 'Lazy River', plumbs the state of the British psyche more deeply than a surface polemic on a single political issue. As Smith said in an interview with Cressida Leyshon in 2017, "I never thought of it as a story about Brexit. I thought about it as story about despair: personal, political, cultural and historical despair." Like much of the collection, this is an experimental piece that gives the reader responsibility for assembling meaning from the narrative, in whatever form it takes for them.
Undoubtedly, some work better than others. While 'The Canker', which uses a mythical society called "Esoteric" to explore the destruction of civility in politics, is executed with precision and power, 'Mood' feels a lot like hard work. Similarly, the sci-fi 'Meet the President', marks the edge of Smith's range for storytelling and 'Parent's Morning Epiphany' suffers from the Marmite effect: though it may feel too contrived for some readers, it is likely to be favourite for those who enjoy wordplay and satire. Regardless, the story is an exercise in craft that can only be admired. Grand Union is all the better for the inclusion of these experimental pieces which demonstrate that Smith is developing in bold new directions, attacking the human, political, existential issues with boundless energy and skill. Smith has come out to play in this collection. We see a master at work, exercising her vast talent with joy and vigour, reimagining old paradigms whilst maintaining the warmth and authenticity of her inimitable voice. For a writer who has seemingly done everything, it seems that Smith is just beginning.
Grand Union by Zadie Smith is published by Hamish Hamilton £20, hardback