The Accident, Channel 4 review - Sarah Lancashire leads another bleak but gripping drama |

reviews, news & interviews
The Accident, Channel 4 review - Sarah Lancashire leads another bleak but gripping drama
The Accident, Channel 4 review - Sarah Lancashire leads another bleak but gripping drama
Jack Thorne's latest miniseries depicts the aftermath of a disaster in small-town Wales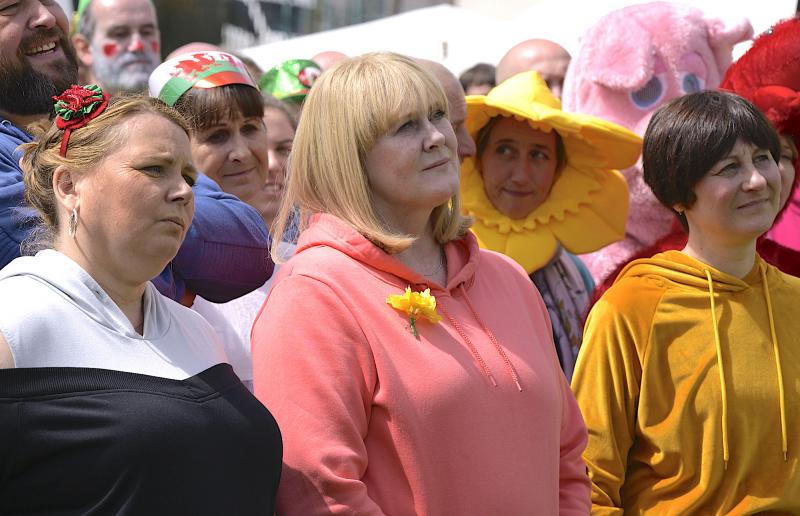 Angela (Joanna Scanlan), Polly (Sarah Lancashire) and Greta (Eiry Thomas)
I wouldn't want to live in Jack Thorne's head. Nor Sarah Lancashire's, for that matter.
The Accident
is Thorne's latest four-part
drama
, and the final instalment in his grim and gripping trilogy of shows for
Channel 4
.
The Accident
's predecessors were
National Treasure
(2016), about historical sexual abuse, and
Kiri
(2018), which starred Lancashire and centred on the murder of a young black girl.
The Accident
is shaping up to be just as compelling as its forerunners, while – if you can imagine – even bleaker in its outlook.
The Accident focuses on the aftermath of a fatal explosion at a building site in a small Welsh town. Families have lost their children; it seems only a matter of time before the families lose one another as friends. Polly Bevan (Sarah Lancashire) is the show's emotional core. She is the mother of the sole survivor, Leona (Jade Croot, pictured below with Emily May as Mia), and wife of the local councillor, Iwan (Mark Lewis Jones). Leona led the pack of teenagers into the doomed site; the site itself was Iwan's pride and joy.
The central tension of this show is not the titular accident. The trailers have meant we knew what was coming well before the titles played. The blast itself happens before the first ad break. Like Kiri, The Accident is a forensic take on the fallout from a tragedy. It seems that its focus will be the fracturing effects of grief and mutual suspicion in a tight-knit community. And yet, there are other spectres that haunt this town: domestic violence, codependency, jealousy and corporate neglect.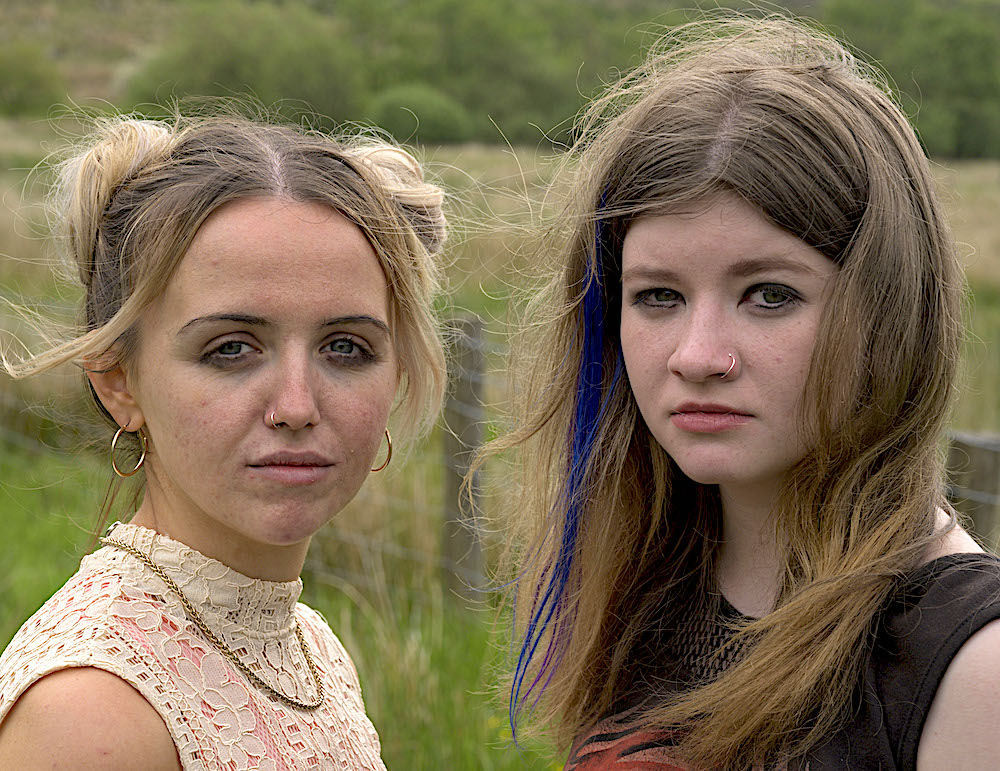 There is little comfort here. A sober score rumbles low in every scene; fear and resentment simmer in each line of dialogue. "Is she the only one?" Polly murmurs, in one searing sequence in a hospital hallway. "Oh, we had them all together. We had them all together, they've all grown up together." Moments later, her friend Angela (Joanna Scanlan) walks directly past her and delivers the episode's most glacial line: "She's dead." She is describing her daughter. Scenes like these have the feeling of a kettle which will never whistle, but is just about to boil.
Lancashire is best known for her powerhouse performance in Happy Valley. That show has the rare distinction of being a mainstream drama more dispiriting and brutal than Jack Thorne's own. Clearly, Lancashire has proved her chops in acting misery, and The Accident is no exception. There is something about her manner here – and its hardened mixture of despair and confusion – that recalls Olivia Colman's most memorable scenes as a betrayed wife in Broadchurch. Given what we have seen of Polly's chilling relationship with her husband, Lancashire seems poised to deliver an even more affecting performance.
For some viewers, Grenfell Tower looms large in the backdrop of this drama. To Thorne's credit, this is not because of any heavy-handed allusions. It is not yet clear if the show will adopt a strong stance on corporate responsibility or how pointedly it will comment on race, class or justice. Certainly, it is part of Thorne's signature style to raise more questions than he answers. But with a week until the release of the Grenfell Tower inquiry, The Accident does remind us to reflect. These wounds are real, run deep, and do not heal quickly.
To put it bluntly, this is an hour of television where we see a bloodied teenager scream before being crushed to death. And yet there are other, equally harrowing moments. This will be a difficult series to watch, but if Thorne and Lancashire's previous efforts are anything to go by, it will be well worth enduring.