Weinberg Focus Day, Wigmore Hall review – innocence and loss, violence and calm |

reviews, news & interviews
Weinberg Focus Day, Wigmore Hall review – innocence and loss, violence and calm
Weinberg Focus Day, Wigmore Hall review – innocence and loss, violence and calm
Chamber works present a complex portrait of a unique voice
Linus Roth, violin, and José Gallardo, piano: richly lyrical in Weinberg
Mieczysław Weinberg – where to begin? The composer died in obscurity in 1996, but his music has enjoyed a huge surge in popularity over the last ten years, culminating in this year's global celebrations for the centenary of his birth. His music is lyrical and deeply expressive, but audiences can be forgiven for not knowing quite what to make of him. He was immensely prolific, and his works are diverse, yet a distinctive voice runs throughout them.
Weinberg was a Polish Jew who spent most of his life in Moscow, and, depending where we look, we find Polish, Jewish and Russian influences. He was a close friend of Shostakovich, but the closer you draw comparisons, the more distinct their music sounds. The Wigmore Hall offered a useful point of entry with this focus day, surveying the composer's chamber music from the 1940s to the 1960s. All of those identities and connections were explored, and if the portrait that emerged remained complex and paradoxical, the programme did a good job of demonstrating what Weinberg is all about, and why there has been so much fuss over his music in recent years.
The driving force behind the day was German violinist Linus Roth, who played in every piece. Weinberg makes intense demands on the violinist – extreme virtuosity, tender lyricism, even a touch of klezmer fiddle at times – and Roth easily meets every one. Our other guide was musicologist Daniel Elphick, who hosted a talk which doubled as a launch for his new book, Music Behind the Iron Curtain: Weinberg and His Polish Contemporaries. Elphick pointed out that much recent discussion about Weinberg's music has focussed on appropriation, on claiming the composer for one or other ethnic group. But his approach is more about fitting together the various affiliations as they interact in Weinberg's music. The traumas of Weinberg's early years inevitably play a role in our interpretation of his music. He fled Poland ahead of the Nazi invasion, and his entire family died in the Holocaust. Invocations of Polish and Jewish culture in his later work – and for Weinberg the two were always entwined – ended up tinged in a nostalgia for a world that no longer existed. And through all this, Weinberg's music always retained a lyrical and open character, even at its most desolate. As Elphick remarked, the result is a music in continual dialogue between loss and innocence.
The day began with the Violin Sonata No. 1 from 1943, written soon after Weinberg arrived in the Soviet Union – he was initially based in Tashkent – but before he moved to Moscow, and before his influential acquaintance of Shostakovich. Many of the key features of Weinberg's later work are already here. As in much of his later music, the finale moves between episodes of intense lyricism and high virtuosity for the violinist. And another Weinberg trademark is the throwaway ending, short, to the point, and with no extravagant rhetoric, in this case just a brief downward arpeggio from the violin.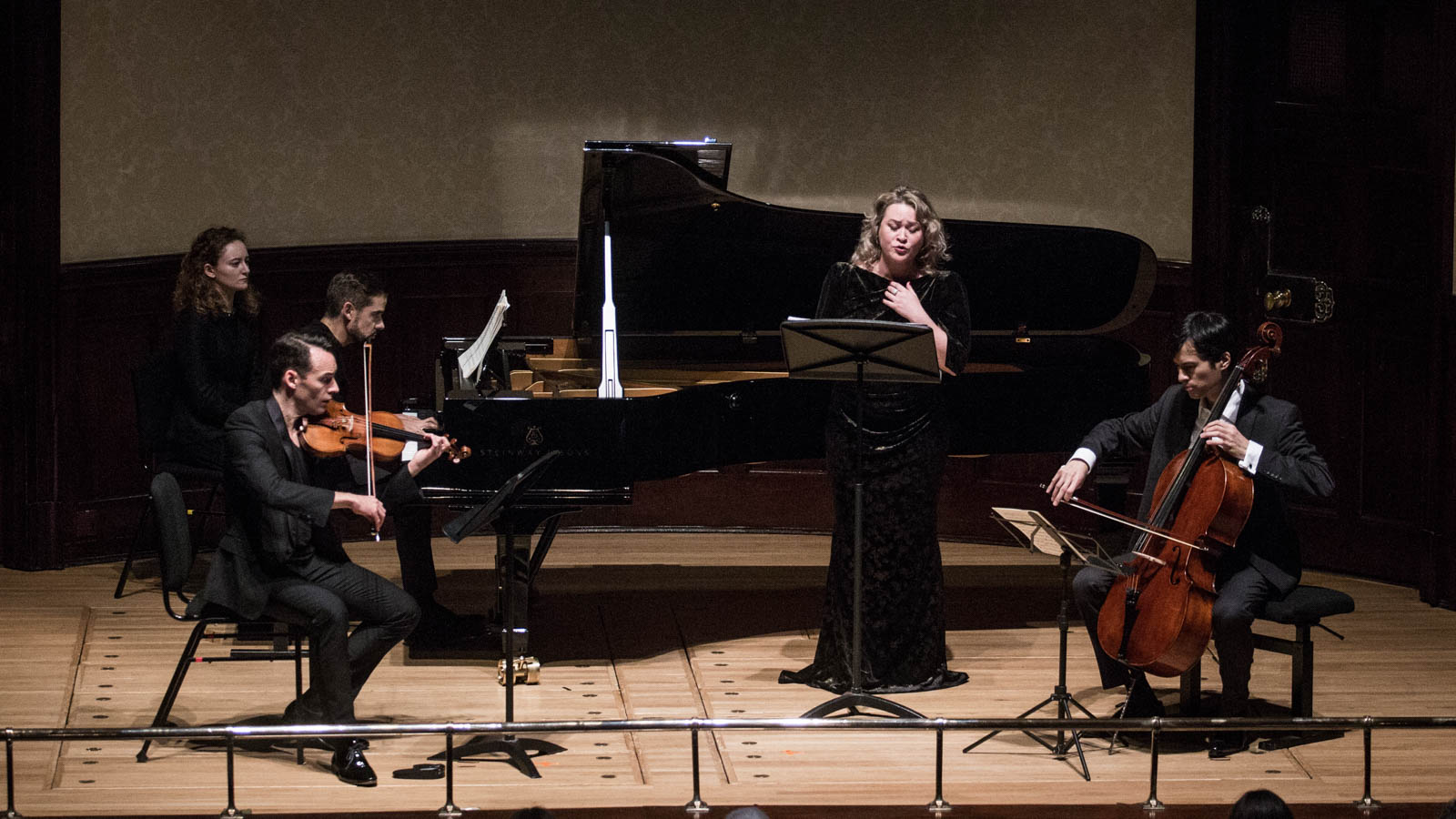 The first two recitals featured Weinberg's Sonatas for Solo Violin, from 1964 and 1967, but despite the common form, dedicatee (Mikhail Fikhtengolts), and the few years separating them, the contrast is extreme. The First Sonata is an exercise in virtuosity, and although Weinberg's lyricism again shines through, especially in the icy Andante second movement, the work builds in complexity towards a finger-twisting Presto finale. Linus Roth seemed to make easy work out of all the technical demands here, while retaining the rich, dark-hewn colour of his violin tone (his 1703 Strad no doubt a help). The Second Sonata is a much less daunting prospect for the violinist, even within the scope of amateurs. This work is surprisingly formalist, with each movement named after a compositional parameter: "Intervals", "Syncopations" etc. The primary influence here is Bartók, another surprising star in the Weinberg musical constellation, but an important figure for him, complicating our understanding of him still further.
Shostakovich can't be ignored in any survey of Weinberg's work. Most composers of the late Soviet era are compared to Shostakovich at some point, if only for sales purposes, and those comparisons usually end up either reductive, or just demonstrating that Shostakovich was the finer composer. But Weinberg is a different case. He and Shostakovich were close friends, and even close neighbours, for decades, and though Weinberg scholars previously sought influences from Shostakovich in Weinberg's work, the many cases of influence in the opposite direction have since demonstrated how mutually significant their relationship was. The programme here cleverly presented works from the two composers that showed as many contrasts as they did similarities, two song cycles for soprano and piano trio, Weinberg's Jewish Songs, and Shostakovich's Seven Romances on Poems by Alexander Blok. Weinberg played the piano in the premiere of the latter work, so its inclusion was fully justified. Where Weinberg uses the three instruments continuously, Shostakovich usually accompanies the voice with just one, but the works are on a similar scale and have a similarly sardonic tone. Remarkably, the Weinberg sets Yiddish texts, by Shmuel Galkin, convincingly rendered by Russian soprano Ilona Domnich (pictured above). She was very fine in the Shostakovich as well, her singing impassioned and operatic, but always within the intimate chamber scale of the music.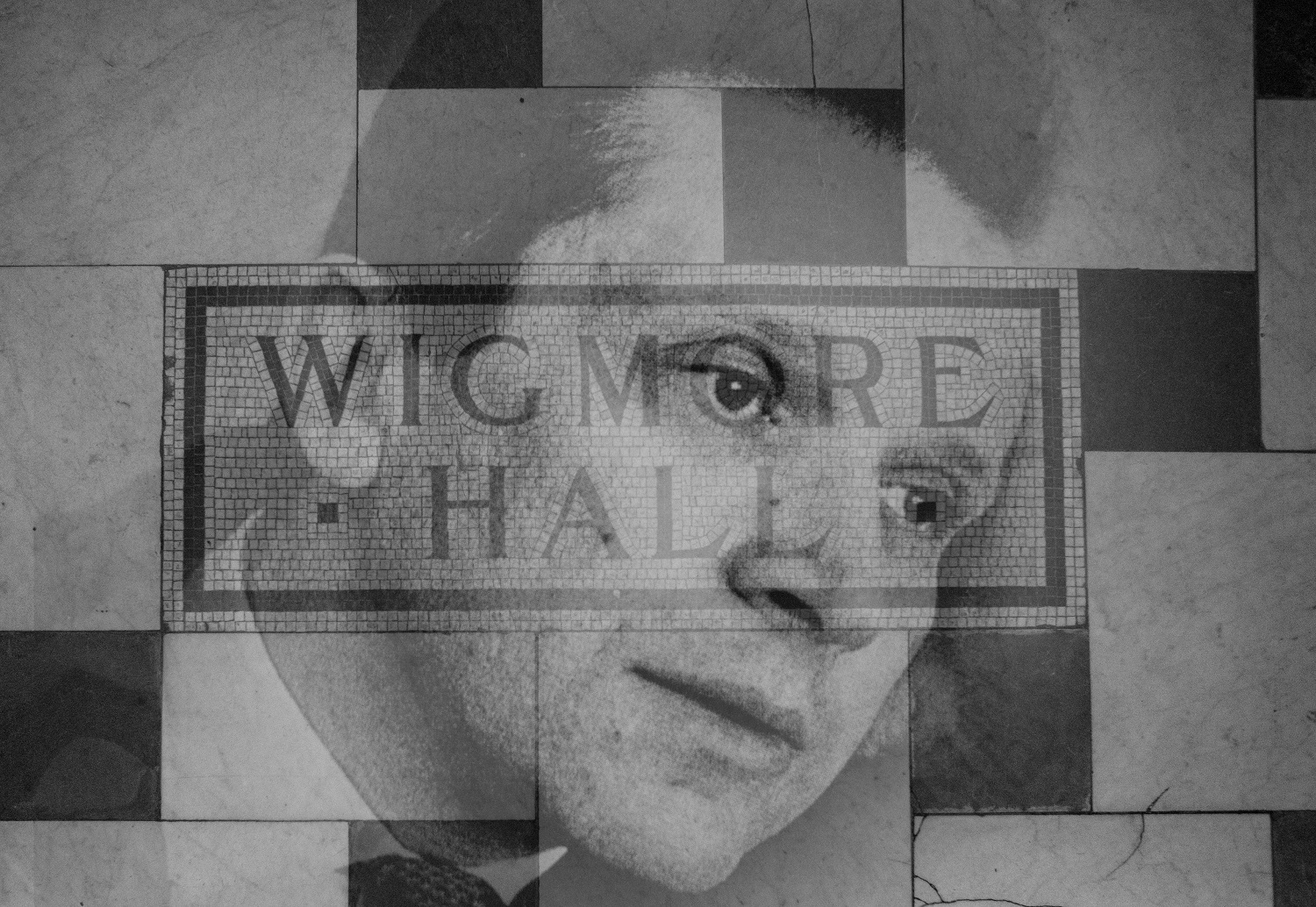 But Linus Roth wasn't out of the limelight for long, and the real highlights of this programme were his afternoon performance of the Sonata for Two Violins (1944), and in the evening of the Fourth Violin Sonata (1947), and the extraordinary Piano Trio (1945). The Sonata for Two Violins, performed with Janus Wawrowski, is another work where plaintive, confessional lyricism sits alongside volcanic virtuosity. That contrast was clear from the endings of the first and last movements, the first building to a huge sustained climax, with both players careering around their instruments at the highest volume, then abruptly breaking off, into an uneasy, almost claustrophobic silence. The last movement, by contrast, is another of Weinberg's casual dismissals, the two violins seeming to find a point of easy correspondence and then simply signing off with a delicate cadence. The Fourth Sonata also has a simple cadential ending, which by this point we had come to expect, and most of this work is restrained and inward. It begins with a long piano solo, from José Gallardo – also up to Weinberg's diverse demands in his many appearances through the day – and its plaintive outer movements frame an energetic moto perpetuo, another rigorous workout for Linus Roth.
The Piano Trio that ended the evening concert was the most enigmatic and original piece of the entire programme. Roth and Gallardo were now joined by cellist Danjulo Ishizaka for a rollercoaster of complex virtuosity, high drama, unpredictable stylistic shifts, with, of course, richly lyrical passages for all three instruments. Gallardo's hammering of the bass keys was an overriding memory of the performance, although Roth and Danjulo were always able to match him for sheer drama and power. But for all the myriad influences and life experiences we had heard about through the day, this work seemed to come out of nowhere. It is certainly Soviet music, and the spirit of Weinberg's mentor shines through in the spirit of the music, the sense of determination and the raw emotive power, even if the style was clearly Weinberg's own. As Daniel Elphick memorable phrased it, Weinberg goes even further here in his brutal contrasts between violence and calm – he ends up more Shostakovich than Shostakovich himself.
Weinberg makes intense demands – extreme virtuosity, tender lyricism, even klezmer fiddle – and Linus Roth meets every one
rating
Explore topics
Share this article