Charli XCX, SWG3, Glasgow - stripped of the gimmicks, but still the whole package |

reviews, news & interviews
Charli XCX, SWG3, Glasgow - stripped of the gimmicks, but still the whole package
Charli XCX, SWG3, Glasgow - stripped of the gimmicks, but still the whole package
Pop pioneer kicks off European tour with a Glasgow techno dance party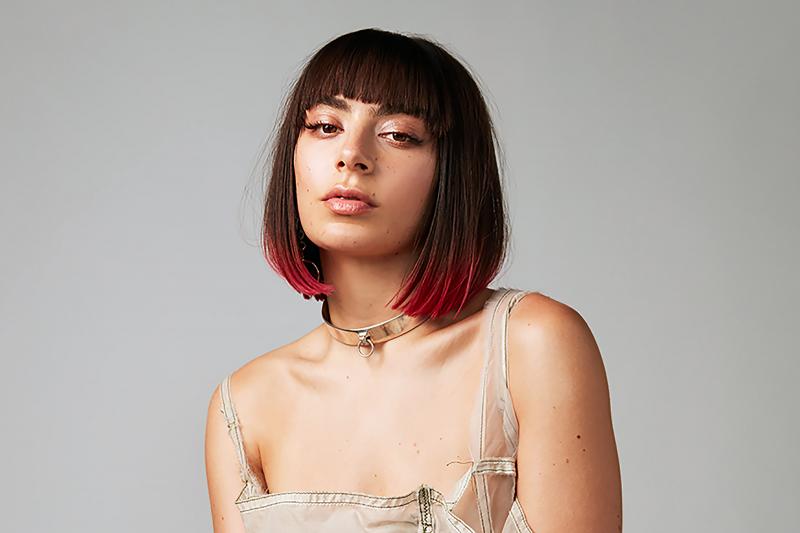 Charli XCX: strobe lights and sheer charisma
Considered logically, releasing an album as heavy on guest features as Charli XCX's newest should present particular logistical problems when it comes to recreating the tracks on tour. Charli's approach is the opposite: no gimmicks or trickery, just minimalist techno hedonism powered by nothing but strobe lights and sheer charisma.
Charli XCX is the full package: MC, singer and her own hype man; number one, to butcher the title of her 2017 mixtape, in a hall full of angels on hand to contribute additional vocals when needed. Latest album Charli, released just last month, is both a party record and home to some of the most gut-wrenching, personal songs she has ever written, and both sides played their part on the first night of her European tour.
After a prerecorded message thanking the featured artists on Charli - pop trio Haim, singer-rapper Lizzo, New Orleans bounce queen Big Freedia - album opener "Next Level Charli" kicked off proceedings with a pulsing beat, fast-paced lyrics and enough singalong "boom booms" to whip the crowd up into a frenzy. "Click", with its frenetic wordplay and a break that sounds like the end of the world, kept the energy high.
The first pivot came three songs in: "I Don't Wanna Know" is the sort of torch song that could fill a stadium, never mind a sweaty club. The pace picked up again for "Vroom Vroom" and "Gone" before the spacious "Warm" made room for a sensual dance break. The song sounded just as phenomenal with Charli singing both her part and that taken by Haim in the recorded version, and while the red stage lights glowing like radiator filaments were in no way subtle, the whole thing was sexy as hell.
An extended break for a costume change sucked some of the oxygen out of the room, at least towards the back - but when Charli returned to the stage in long red puffy sleeves, the re-set made sense. "Thoughts" and "White Mercedes" are the rawest tracks on Charli, and emotional lines like "all I know is I don't deserve you" are even more moving when delivered straight from heart to ear without the interference of production. "Official" - dedicated, said Charli, to anybody in attendance ready to make their relationship official - made the case for introducing a tender slow-dance to every rave.
The rest of the show was wall-to-wall bangers: "Shake It" was reinvented as a communal dance party, during which Charli welcomed to the stage a procession of local "drag queens, voguers and party people" - including the wonderfully-named Ariana Mande. "Blame It On Your Love" was gossamer-delicate but still danceable, with Lizzo's verse piped in, and "2099" closed out the main set in claustrophobic intimacy.
A four-track encore gave Charli space to play DJ with some of her huge, cartoonish hit singles that would have sounded out of place in the main set: "global smash hit" "I Love It" and thirst anthem "Boys" both featured. "1999" sent us out into the cold with the warm fizz of nostalgia in our veins.
Charli XCX is the full package: MC, singer and her own hype man
rating
Explore topics
Share this article