Reissue CDs Weekly: She Came From Liverpool! - Merseyside Girl-Pop 1962-1968 |

reviews, news & interviews
Reissue CDs Weekly: She Came From Liverpool! - Merseyside Girl-Pop 1962-1968
Reissue CDs Weekly: She Came From Liverpool! - Merseyside Girl-Pop 1962-1968
Bold and enjoyable attempt to shift the Merseybeat focus towards the female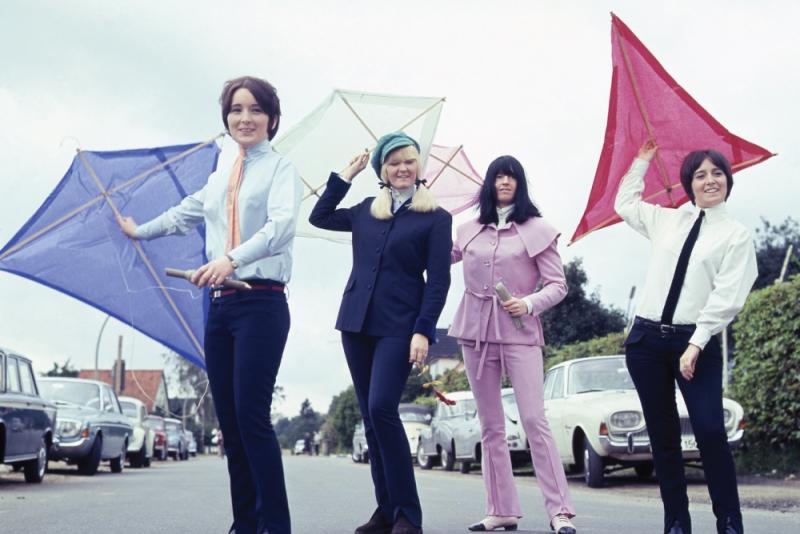 In their prime in Germany, The Liverbirds - the cover stars of 'She Came From Liverpool!'
In July 1961, the first issue of the Liverpool music paper Mersey Beat put three items on its front page. One was a surreal article by John Lennon titled Being a Short Diversion on the Dubious Origins of The Beatles.
Another was a photo of Gene Vincent "at the Rialto Ballroom earlier this year, [signing] autographs for two young Liverpool beauties, Mary Larkin and Terry Shorrock." The third was a piece on "Swinging Cilla," "a Liverpool girl who is starting on the road to fame." She has, readers were told, sung with The Big Three and the Hurricanes.
Exactly two years after she became front page news for the first time, Cilla Black auditioned at EMI's Abbey Road studios and was signed – like The Beatles – to Parlophone. One of the tracks from the July 1963 audition features on She Came From Liverpool! - Merseyside Girl-Pop 1962-1968, a 25-track collection with a self-explanatory title. Alongside Cilla are fellow Liverpudlians Beryl Marsden, The Vernons Girls and their various spin-offs, and lesser-knowns like Tiffany and Nola York.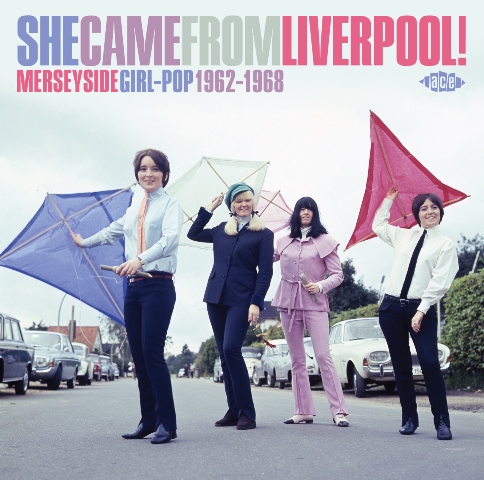 That beat-era Liverpool wasn't all about male combos is attested to by a flick through subsequent copies of Mersey Beat. Cilla crops up a lot. But there were also The Pacemakers with their singer Rita – who, when Gerry and co caught on, became Four Hits & A Miss and then Jeannie and the Big Guys, as whom they are heard on She Came From Liverpool! In the 24 October 1963 issue, The Beatles are pictured with the trio version of The Vernons Girls perched on their besuited knees.
But really, the Liverpool scene was male dominated. Even so, She Came From Liverpool! is a bold, hugely enjoyable and informative attempt to shift the emphasis towards the female. In so doing, some gentle tweaking has been undertaken. Jeannie and the Big Guys were from Chester. Although they formed in Liverpool, The Liverbirds – the only all-female beat group as such spawned by the city – moved to Hamburg and made all their records in Germany. Sandy Edmonds was born in Liverpool but moved to New Zealand with her family when she was 15. She recorded there. Glenda Collins, a totemic name for Joe Meek fans, was born in London and spent a few childhood years in Liverpool before heading back south.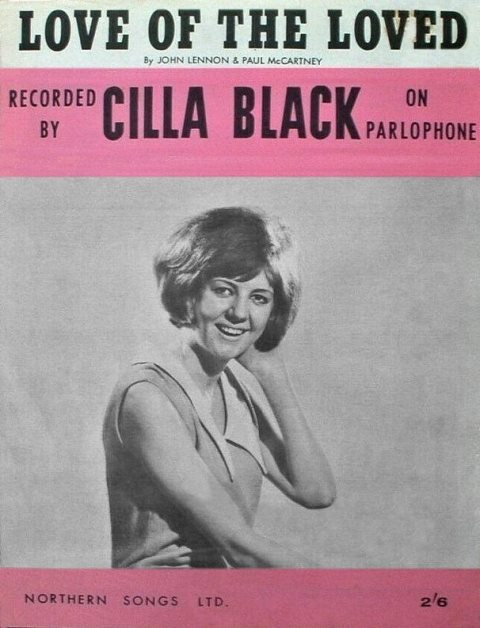 In this wonky world, once Cilla is set aside – her brash, Fabs-penned debut single "Love of the Loved" opens proceedings – the big stars are The Vernons Girls and what they begat. Originally a 70-piece choir formed from members of staff of the Vernons football pools company in 1953, they slimmed down to a 16-piece and debuted on vinyl in 1957 as the Voices of Vernons, as back-up on an Eamonn Andrews single. A sap-filled album as The Vernons Girls arrived in 1958. Change came with Jack Good picking them up for TV and a concomitant rocking makeover. Eventually, a trio became the most recognisable on-screen faces and, when the pools company folded them in 1961, three of the group continued in music with the name as session singers and recording artists. Another trio from the ranks called themselves The Breakaways (later, they sang on Hendrix's "Hey Joe").
On She Came From Liverpool!, nine tracks are Vernons related. "Only You Can Do It", credited on 45 to The Vernons Girls in 1964, is one of the best British female singles of the Sixties and essential to any collection of the era's pop. Samantha Jones, the lead voice on that track, is also heard solo with the spine-tingling and previously unissued "I Don't Want to be the One", which was produced in 1965 by New York's Teddy Randazzo. The full story of the Vernons dynasty is told in the booklet.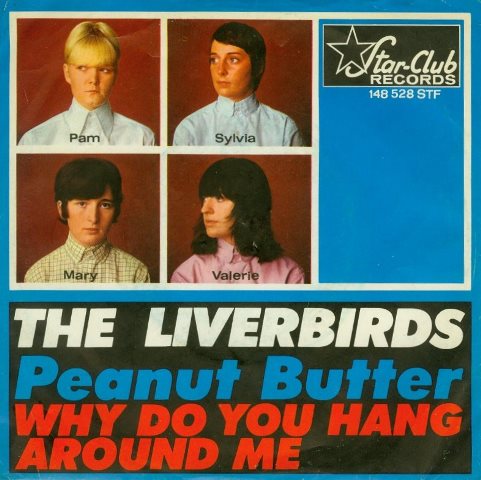 The Liverbirds are as interesting, and also responsible for one of Sixties pop's greatest moments with their hard-edged, folk-rock-come-R&B 1965 B-side "Why do You Hang Around me". By the time it was released, they were a distant memory in the their home city where developments in pop moved at atom-fast speed. After members saw The Beatles in 1962 the band had formed as, initially, The Squaws. Curiously, but logically in the light of their preference for R&B, their closest allies in band-world were London-based outfits The Kinks and The Rolling Stones. In May 1964, they arrived in Hamburg and went on to make a ripping album and two singles. Before that and back at Liverpool's Cavern, John Lennon had told them "girls don't play guitars."
Of the other wonders collected, both tracks by Tiffany – she passed through an early Liverbirds formulation – are fantastic. So is Jeannie & The Big Guys's thumping "I Want You", The Three Bells's churning "Someone to Love" and Nola York's dramatic, stirring John Barry-esque "I Don't Understand".
Ultimately though, the thrilling She Came From Liverpool! - Merseyside Girl-Pop 1962-1968 is about telling a story which has not been told before. It was there, but it's taken over 50 years to bring the pieces together. Pity it took so long.
Next week: Where It Is - what electro-dance popsters The Beloved were up to before the hits

John Lennon told The Liverbirds that 'girls don't play guitars'
Share this article