Album: Deap Lips - Deap Lips |

reviews, news & interviews
Album: Deap Lips - Deap Lips
Album: Deap Lips - Deap Lips
Psychedelic electro-pop collaboration fails to really hit the spot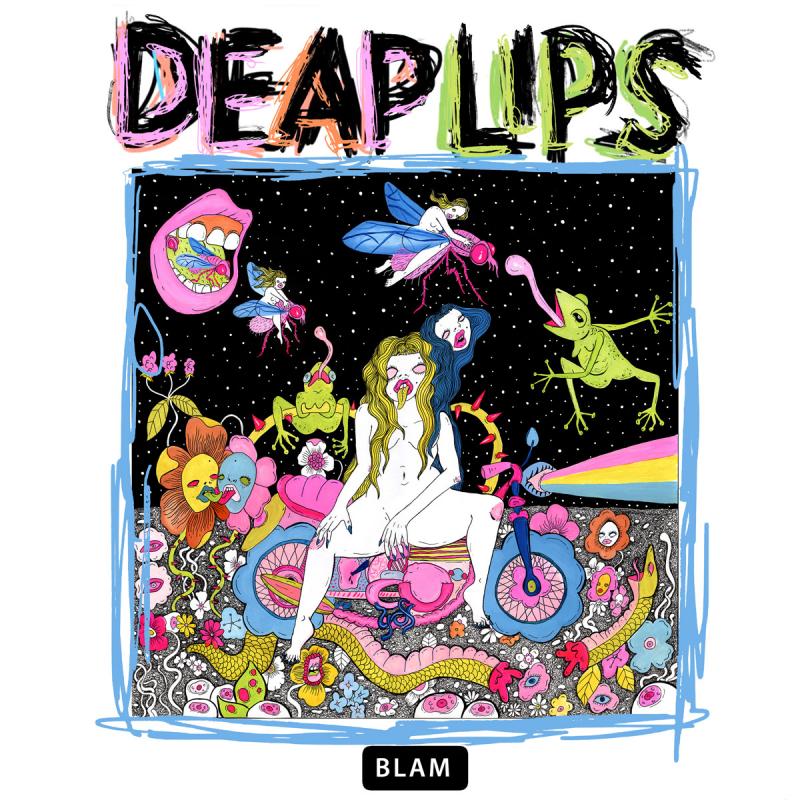 Deap Lips: a lost opportunity
Fans of Deap Vally's raunchy, riff-driven rock are likely to be somewhat confused, and even disappointed with the band's collaboration with psychedelic pranksters The Flaming Lips.
Less of a full-blown partnership, it feels more like Wayne Coyne's mob have merely taken on a female vocalist to recreate their recent-ish
album
with Miley Cyrus,
Miley Cyrus and her Dead Petz
- albeit a version that is bit more experimental.
For while Deap Lips is certainly not feeble, it is as far away from such showstoppers as "Bad for My Body" and "Smile More" as could be and seems something of a lost opportunity. Instead, the album encompasses psychedelic electro-pop, spaced-out ballads and even betrays splashes of the Human League's early days on "Not a Natural Man". This isn't to say that it doesn't shine in places. "Hope Hell High" is blissful and laidback, with Lindsay Edwards crooning "Why is it so damn hard just to have an easy time", and "There is Know Right There is Know Wrong" with its spaced out acoustic guitar and meandering electronic weirdery, almost imagines Fleetwood Mac if they were still neck-deep in narcotics. "Wandering Witches" even picks up on a kind of trip hop vibe, while a cover of Steppenwolf's "The Pusher" has an off-kilter groove and is soaked in auto-tune vocals.
It's not so much what Deap Lips is that's the problem, but even that loses its appeal after a while, with songs flowing into one another and not altering its flavour a great deal along the way. It is the lost opportunity to weld together the sounds of two fine but distinctly different groups that is somewhat frustrating. Maybe Julie and Lindsey's well-known love of The Flaming Lips just meant that they were too in awe of their collaborators to push them to create something really worthwhile.
Psychedelic electro-pop, spaced-out ballads and even splashes of the Human League's early days
rating
Share this article