Album: Pokey LaFarge - Rock Bottom Rhapsody |

reviews, news & interviews
Album: Pokey LaFarge - Rock Bottom Rhapsody
Album: Pokey LaFarge - Rock Bottom Rhapsody
The rocky road to redemption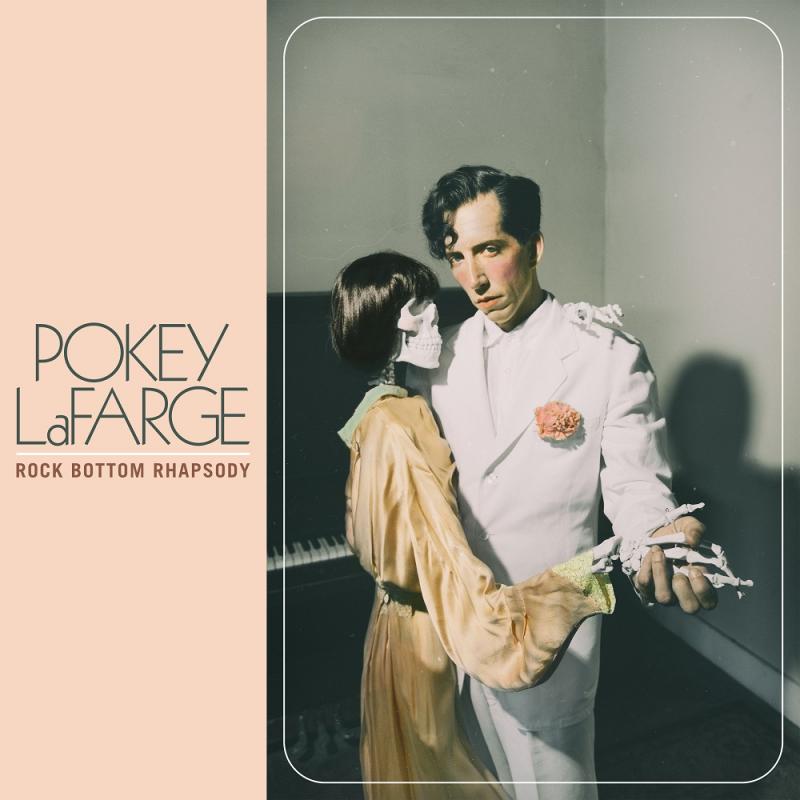 LaFarge: a man of many voices
Talk about a great big melting pot! The eighth studio album by the man born 36 ago as Andrew Heissler in Bloomington, Indiana, and known to the world as Pokey LaFarge digs deep into the bubbling cauldron of Americana, in its very broadest sense.
He himself has described it as kind of like a mix-tape and even the most casual listener will discern in
Rock Bottom Rhapsody
elements of
country
,
blues
, bluegrass, barrelhouse, doo-wop, jazz, rockabilly, the great American songbook and even hints of movie music.
Pokey's first outing since 2017's Manic Revelations, it was mostly written in LA, to where he relocated from the Midwest a couple of years ago. There, in the City of Angels, he found Christianity and spent time working with the homeless, escaping "the evil spirits and demons" that he felt had come to rule him, Ultimately, he found redemption. He had given "too much power to the darkness" and had indeed come close to rock bottom, "longing for death more than I was longing for life". God gets a thanks in the credits.
The song titles themselves tell their own story – "Fallen Angel", "Storm a-Comin'" and "End of the Rope", which could have come from an as-yet-undiscovered Traveling Wilburys album. The soft-shoe-shuffle of "Lucky Sometimes" is wonderfully retro, evocative strings and piano and Pokey's lazy, bluesy vocal are all just perfect.
The ghostly cover, Pokey looking like a corpse with too much rouge, makes you think of a silent movie, or perhaps of Diego Rivera's great painting "Dia de Muertos". The video that accompanies "Fuck Me Up" suggests a wild west Desolation Row, all surrealism and absurdity, Pokey singing from his flower-bedecked casket, while that for "Bluebird" is Hollywood gangster pastiche. (LaFarge is poised to debut in what he describes as a "dark, sad, villainous role" in Jake Gyllenhaal's movie The Devil All the Time.)
La Farge sings in many voices and you can hear Elvis and the great Roy Orbison, a touch of Bob Dylan and crooners, lots of crooners. But in the end, it's quintessential Pokey. I love it!
Recorded in Chicago, Rock Bottom Rhapsody was produced by long-time friend and collaborator Chris Seefried, who shares some of the writing credits, and features Joel Paterson on guitar, Scott Ligon on keys. Jimmy Sutton on bass, and Alex Hall on drums, plus a string quartet led by Paul Cartwright.
The ghostly cover, Pokey looking like a corpse with too much rouge, makes you think of a silent movie
rating
Share this article