'Rehearsing Beethoven with Barenboim felt like an historical moment': Vienna Philharmonic trombonist Kelton Koch on a new normal |

reviews, news & interviews
'Rehearsing Beethoven with Barenboim felt like an historical moment': Vienna Philharmonic trombonist Kelton Koch on a new normal
'Rehearsing Beethoven with Barenboim felt like an historical moment': Vienna Philharmonic trombonist Kelton Koch on a new normal
As the Salzburg Festival flourishes, a Texan in Austria welcomes a musical rebirth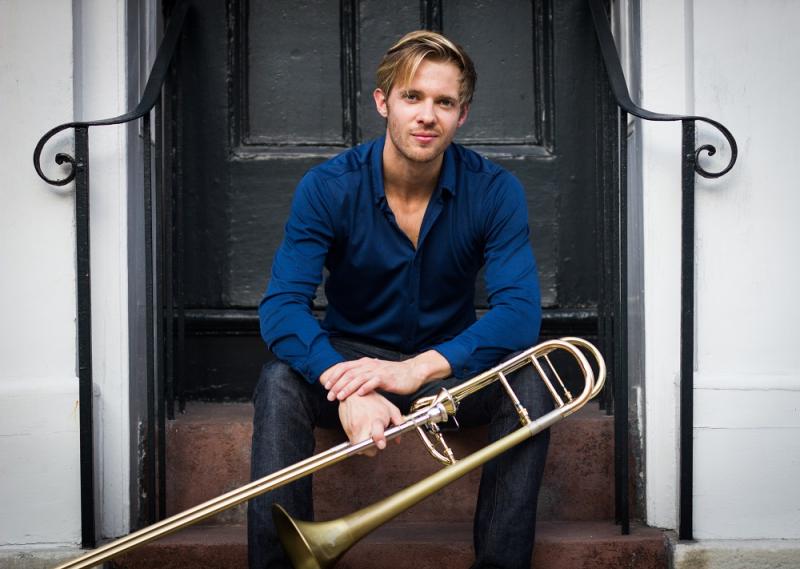 Kelton Koch
Joining the Vienna Philharmonic as a student and young professional was an absolute thrill. I had begun to play with the orchestra as an academist in October 2019 and as a full-time member in the Opera in January 2020. I was experiencing many "firsts": concerts in the Musikverein [Vienna's magnificent number one concert hall], first tour in Asia, first Vienna Philharmonic Ball and Vienna State Opera Ball.
I was anticipating many other "firsts": Wagner's Ring Cycle and a European tour with Zubin Mehta, all abruptly interrupted by the sudden spread of COVID-19 into
Austria
.
Of course, it goes without saying that the pandemic has had much greater concerns and devastating effects than the mild challenges I have experienced over the past few months, so I speak only to give an example of a musician adapting to the circumstances over the past few months.
As clichéd as it is to say that music is a language and a form of communication, being stripped of performing with and for people has really highlighted how vital these aspects of music-making are. I enjoy the process of refining my musical product in isolation as much as anyone else, but when you strip away the end goal of performing for an audience, it's difficult to have the same motivation in the practice room. Furthermore, it was actually quite difficult to find a proper practice acoustic to work effectively without disturbing neighbours. [Pictured below by Bernd Uhlig: Franz Welser-Möst conducts the Vienna Philharmonic in this year's Salzburg Festival production of Strauss's Elektra]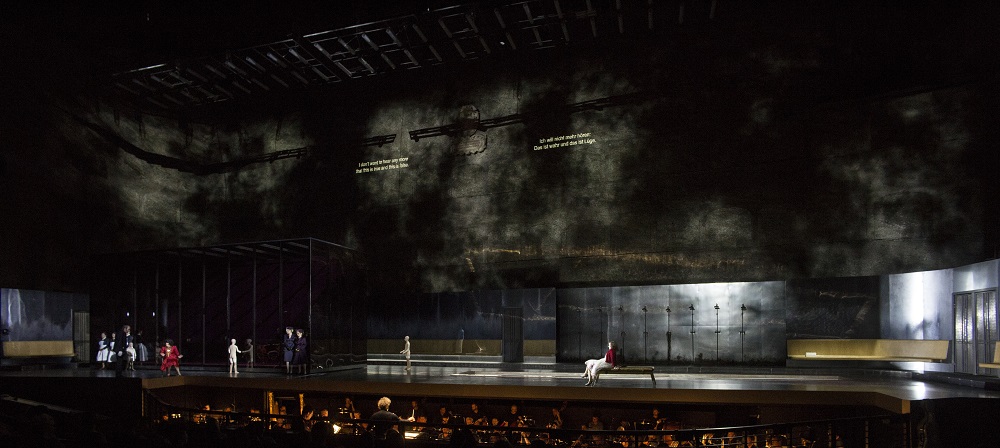 Because I am hoping to play my whole career in Vienna, I often consider the fact that I should really cherish the rare opportunities for me to visit my family. It was a bit unfortunate to not be able to travel and to utilize these quarantined months to be at home with my family. Not only would it have been more enjoyable to be with other people in the quarantine, but it would have been one of the best chances to be with my parents again for an extended period of time.
Thankfully, the time in strict quarantine didn't last too long. I'm extremely grateful that Austria aggressively lifted the quarantine and restrictions as fast as possible in a responsible, intelligent way. Furthermore, I was really happy that the Vienna Philharmonic was committed to playing again as long as it could be done safely. It led the way with a study investigating the risks of performing, particularly with regards to airflow in wind instrument playing. With these promising results and the lowered spread of COVID-19 in Austria, it was possible to begin playing concerts in June. [Pictured below by Marco Borrelli: Elektra "curtain call"]
Of course, many precautions were taken, including weekly tests before each concert cycle and the wearing of masks backstage. There was definitely a feeling of excitement to see colleagues after being separated for three months, and the first rehearsal of Beethoven's Fifth Symphony with Daniel Barenboim felt like an historical moment. Only a hundred people could attend the concert due to safety concerns, mostly on free tickets given out to friends and family. Obviously, these concerts weren't particularly financially advantageous, but there was a sense of importance in bringing back art and culture into Austria. In doing so, I believe the Vienna Philharmonic showed that it values forward-thinking as much as its globally-heralded musical tradition.
Andris Nelsons, the conductor of the 2020 New Year's concert, has often described music as "food for the soul". This pandemic was a reminder for how true this statement is. Moreover, it demonstrated to me that music is truly a communicative artform that is meant to be made with and for others. While I can't exactly say I'm thankful for the experience of the past few months, I've certainly gained a new appreciation for the importance of togetherness, living life in the real world and not on screens, and an appreciation for what I do.
Review of the Salzburg Elektra on theartsdesk tomorrow
The Vienna Philharmonic led the way with a study investigating the risks of performing
Share this article