'Artists' online rivalry feels stronger': pianist Joseph Moog on the difficulties of performing in lockdown |

reviews, news & interviews
'Artists' online rivalry feels stronger': pianist Joseph Moog on the difficulties of performing in lockdown
'Artists' online rivalry feels stronger': pianist Joseph Moog on the difficulties of performing in lockdown
Fascinating interpreter of Liszt and others on where musicians find themselves now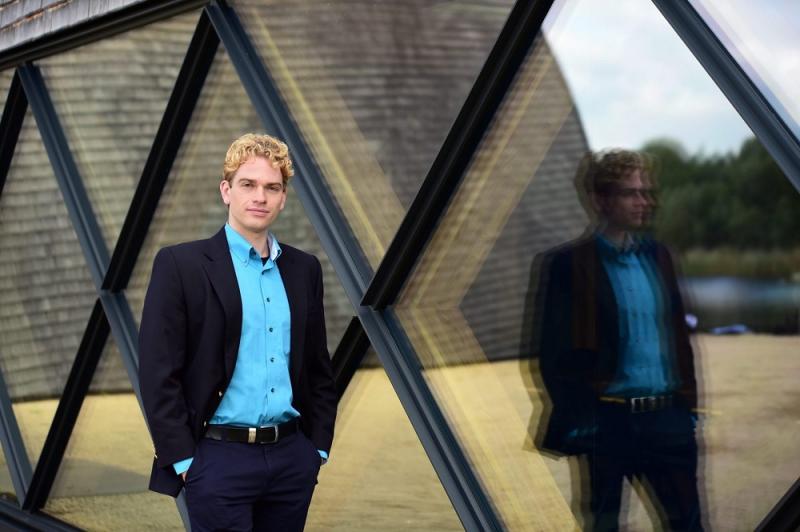 Joseph Moog: 'not being able to perform live on stage feels like a part of ourselves has been switched off'
It can be found in any contract. Both artists, as well as promoters, are aware of it, but it used to be an exception so rare that only a few have ever experienced it: the clause of "force majeure". Now it is sadly commonplace in the world of the performing arts.
Who could have ever imagined a scenario as serious and drastic as the one we are currently experiencing? When I first read about this mysterious new virus in early January 2020, I thought back to similar headlines surrounding the swine influenza or SARS outbreaks in recent years. The feeling was similar and the potential threat was noticeable but, like most of us, I was not really aware of the imminent danger that was being posed by the coronavirus.
On the one hand, globalisation had already taught us how quickly diseases can spread around the globe. On the other hand, the media tend to hype the news and – here I attempt to translate a German proverb – "things are usually not eaten as hot as they are cooked." This time, however, it was quite the opposite and everything happened so fast, we could barely follow world events and keep up with what was happening. More and more countries were being affected, and more and more industries had to react rigorously and swiftly. The world of the performing arts was hit very severely and – as we rely on our audiences – lockdown means that we quickly reached a complete shutdown. (Pictured below: Joseph Moog by Thommy Murdo)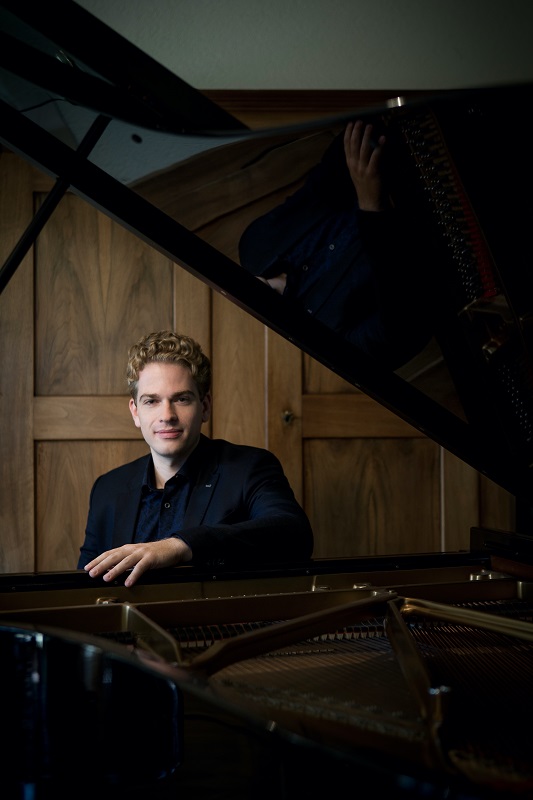 There is no question: not being able to perform live on stage feels like a part of ourselves has been switched off. We all hugely miss the excitement of a live performance and the dialogue we have with the audience and other artists. Yes, artists are naturally creative and they will find ways to still publish recordings, videos, clips, articles and more. But no, it is not the same as a real concert. Today, apart from the health risks associated with the pandemic, we have to deal with an important underlying question: would chefs cook free meals for an undefined amount of time? Would bars deliver free drinks to all who asked? Would cinemas send everyone free links to the latest Hollywood blockbusters? The answer is clear.
As nobody knows how long this situation will last, all of us within the world of the performing arts will have to find that fine line between becoming too quiet and creating a hyperinflation of free content online. It is no crime to remember that we all have to make a living through performing and recording. I personally see a great fight for attention developing between artists, especially involving social media. In my opinion, this results in a paradox: now, during a time when everyone is asking for solidarity, the big fear of potentially being forgotten creates a rivalry, one that has shifted from the stages of the world to the pages of the internet. Artists have always had a healthy rivalry, but in some ways this online rivalry feels stronger. While I find it quite bewildering, this development was predictable and the reasons for it are very much understandable.
However, realising how profoundly all of us human beings are being affected, I am mentally unable to isolate the fate of the arts – and thereby also my personal fate – from the bigger picture. We all have to make the fight against the virus our top priority. We have to place the deceleration of Covid-19 and the decrease of infections at the top of our lists. Mankind is ill, some of us directly and some indirectly. Stay safe – and let us all hope to be on the mend soon.