'In a country of marvellous communicators': violinist Katherine Hunka on life with the Irish Chamber Orchestra |

reviews, news & interviews
'In a country of marvellous communicators': violinist Katherine Hunka on life with the Irish Chamber Orchestra
'In a country of marvellous communicators': violinist Katherine Hunka on life with the Irish Chamber Orchestra
The ICO's leader/sometime music director for 18 years shares the wonder of life in Ireland
Katherine Hunka: 'I see my main task as Head of Atmosphere'
As a musician I spend so much time on the road that a day spent at home is a rarity. And now, with the restrictions we all face, and concerts an impossibility, I am becoming a keen gardener and making a lot of soup. It is also a time of reflection. There is nothing like being told to stay at home to make you think about how home came about, particularly when it's abroad.
My 20-year-old self would never have dreamt of anywhere other than my home city London as base.
The invitation to work in Ireland came out of the blue; they were head hunting. I was told I would be put up in the picturesque village of Killaloe on Lough Derg and rehearsing on the campus of the University of Limerick. I had never been to Ireland, other than on a youth orchestra trip, and I was delighted to accept the work, having just finished studying at Indiana University in the USA. Arriving in Ireland to work with the Irish Chamber Orchestra felt different to anything else I had experienced, a vibrant fresh group that I instinctively knew was something special.
I have been the leader, sometime musical director, of the Irish Chamber Orchestra (ICO) for 18 years. It is only now during this period of lockdown, with time to reflect, that I see I could never have predicted the myriad of ways in which the ICO has fed me artistically. And it hasn't just been the ICO that has enriched my life, it is Ireland and all that I have gained from immersing myself in its culture. This is a magical place of stories and open-ended chatting, easy connections between people, beautiful spirit. I believe we are on stage to tell musical stories, to entice the music from the page and into the hearts of those who are open to it. We are communicators. And I find myself in a country of marvellous communicators, and audiences that need us to communicate with them. Introducing the music we are playing has become an important part of what we do. It breaks the ice, and dispels the myth that we are existing on a higher plane.
I would compare getting the ICO position to passing my driving test. I arrived knowing a lot, in theory. Let's just say I have done most of my learning on the job. The extraordinary friendliness that I was met with on day one wrong- footed me initially. There was a gentleness that I didn't know what to do with. The slightly abrasive skin that I had thought was essential for coping with professional life had no place here. I didn't need to pretend to know what I didn't. A group that allows its members to sometimes fail, that encourages humanity and artistry rather than demanding perfection, will make way for infinite possibility. I have been allowed to say things badly, to take a wrong turn musically, to dust myself off and to try something new. It is of course the only way to discover anything, to know that your colleagues will have your back if things don't always work out first time.
Together as a group we have a strong sense of what it means to be in the ICO, although this has never been written down. Let me try now.
There is no cynicism in the rehearsal space; everyone whether extra player or member is regarded as vital in their role and made to feel utterly included; we are there to serve the music and to give the director every support in realising their interpretation. And then there is humour. I find humour an essential component in any working environment, and I am certain that wit in the rehearsal room, sometimes hurting my ribs for days afterwards, lends itself to better musical focus once the laughter has died down. I cannot separate these unwritten rules from what it means to be in Ireland, as for me it is all part of the same way of life.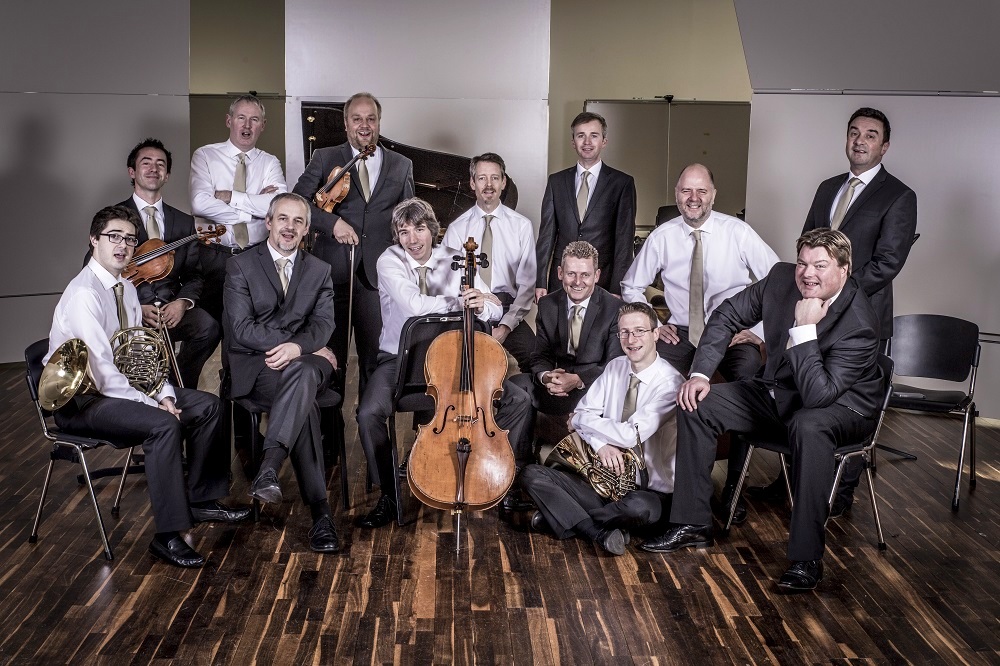 There is no long-standing classical music tradition in Ireland but music permeates everything Irish. This means for me as a classical artist that there are no fixed cultural rules of how things should be, or always have been done. It offers room for freedom of interpretation, fearlessness and a willingness to explore. I allow myself to mix violinistic potions on stage rather than trying to produce something that I know will do the job adequately. Irish traditions are rooted in folk music, with people striking up a tune out of the blue and everyone joining in. Music might burst into life at any gathering where there is an instrument around. Someone may start to sing and everyone quietens reverentially, and there will be a beautiful poignancy in the air.
I've spent many evenings with fabulous trad musicians experimenting with their earthier sound in the bow or the intricacy of their ornamentation. Fiddlers such as Martin Hayes and Zoe Conway, both of whom I have had the pleasure to work with, have an honesty and authenticity to their style that contributes to their uniqueness. These are musicians who have a strong musical personality and "speak" through their instruments. They have been a huge influence on my classical playing.
This life has offered me ever greater opportunities to grow, and though none of us knows where life is going to take us next, I can say with great pride that the ICO is at the heart of my musical life, and Ireland is very much my home. Our wonderful Artistic Partners - Jörg Widmann , Thomas Zehetmair, Gábor Takács-Nagy to name a few - seem to fall in love with this culture just as I did. They thank me for the atmosphere during rehearsal and I tell them it was here before I was but that I have done my utmost to preserve it. I see my main task as Head of Atmosphere. Nothing is more important to me than positivity in the air during sessions.
And now my first solo disc with the ICO is out [reviewed by Graham Rickson this week]. We recorded music by Piazzolla, Schnittke and Schubert, our intention being to create something full of warmth, rowdiness, humour, passion and pure song. I see it as a homage to Ireland and the culmination of years of being allowed to discover. I am so lucky to have this freedom in my work and so excited to find out what will happen next.
There is no long-standing classical music tradition in Ireland but music permeates everything Irish
Explore topics
Share this article