Mixed bill, 21Soho review - opening of new club is cause for celebration |

reviews, news & interviews
Mixed bill, 21Soho review - opening of new club is cause for celebration
Mixed bill, 21Soho review - opening of new club is cause for celebration
Strong line-up with engaging MC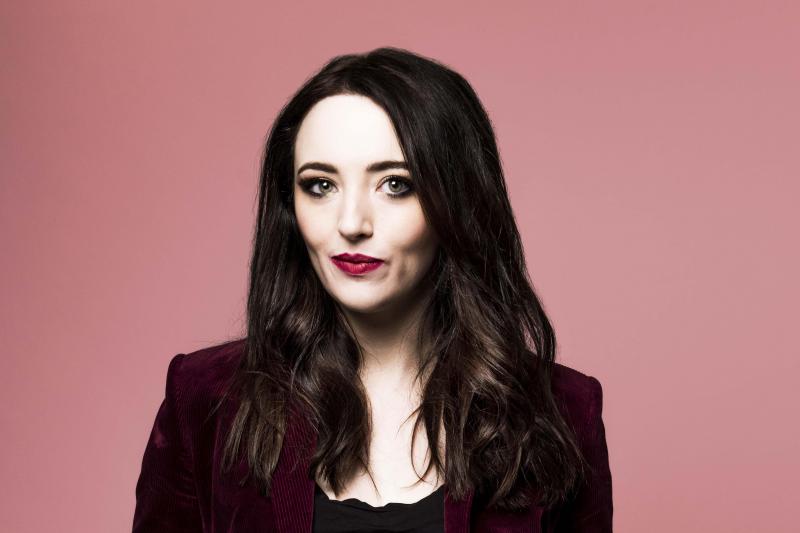 Fern Brady shares a lot about herself in her comedy
Comedy is all about timing, and the owners of the UK's newest comedy club should know. Just days after they obtained the final licences they needed to open, the national lockdown was announced in March.
Now the brave souls are opening 21Soho at a third of capacity; thankfully audiences are keen to see live performances after being starved of them for so long, and the first of regular comedy nights – 21Soho presents – had a fantastic line-up.
The club (which can hold live music events as well as comedy), is in a listed building in the heart of London's West End and has a pleasing industrial decor – cement floors, oversize bare lightblubs and internal ducting – and is in an area being developed around the eventual Crossrail stop at Tottenham Court Road. For a new club, it has an instantly welcoming feel, although they could perhaps have been stricter about punters wearing masks when moving around the space.
The general we're-all-pleased-to-be-here feeling was established by the MC, the engaging Aurie Styla. He created a lot of energy in the room and his crowd work was a lively mix of curious and cheeky, with some gentle putdowns for the unforthcoming.
First on was Olga Koch, who stormed it. She missed performing live so much, she said: "I desperately want to touch all of you." She may have been offstage for a few months, but her material was rock solid as she talked about what's new in her life, including her experience of taking the UK citizenship test. She drily said she knew it was a fantasy version of Britishness when the answer to one question about how to assimilate was to "introduce yourself to your neighbours".
Jordan Brookes, who won the prestigious Edinburgh Comedy Award last year, delivered his set, as ever, without either a microphone or shoes: "I don't want to wade through your bullshit." That line perfectly sums up his shtick: said with a smile that can turn into a snarl at any moment, delivered with bonhomie that has an edge of menace. His freeform comedy is full of misdirection and surreal turns, and is expertly done.
The headliner, Fern Brady, performed new material and was on equally good form. She's a comic who doesn't hold much back when she talks about her life and so it proved here, as she riffed on, among other things, pornography. She prefers the amateur kind but exhorts: "For the love of God lock up your pets beforehand."
This was a promisingly strong start for a venue that deserves great success.
The general we're-all-pleased-to-be-here feeling was established by the engaging MC
rating
Explore topics
Share this article