Romances on British Poetry / The Poet's Echo, English Touring Opera online review - Britten and Shostakovich in a double mirror |

reviews, news & interviews
Romances on British Poetry / The Poet's Echo, English Touring Opera online review - Britten and Shostakovich in a double mirror
Romances on British Poetry / The Poet's Echo, English Touring Opera online review - Britten and Shostakovich in a double mirror
Two composers add up to one compelling drama, as ETO cuts its cloth to suit the times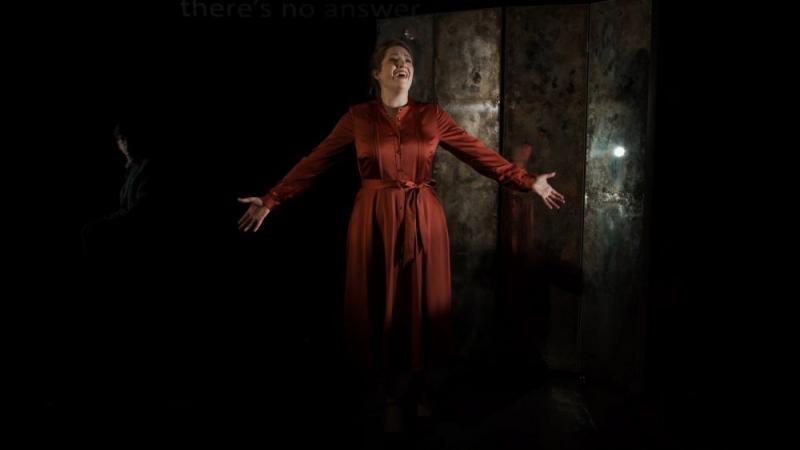 Wilderness of mirrors: Jenny Stafford in Britten's 'The Poet's Echo'
A darkened stage; a pool of light; a solitary figure. And then, flooding the whole thing with meaning, music – even it's just a soft chord on a piano. It's no secret to any opera goer that even the barest outlines of a staging can magnify the dramatic potential of a piece of music to a point when it can seem like a completely new work.
And if – like
English Touring Opera
's director James Conway – you've spent much of the 21st century creating large-scale drama in small venues with minimal resources; well, it all starts to look deceptively easy. Conway makes a pairing of two song cycles by Britten and Shostakovich seem so natural, and so innately dramatic, that you wonder, briefly, why it hasn't been done before.
Fairly obvious, of course, why it's being done now. This concentrated dramatisation of Shostakovich's Romances on British Poetry and Britten's Pushkin cycle The Poet's Echo is just one of four such mini-dramas, conceived for socially distanced touring last autumn under the title Lyric Solitude and now released on film. In their own right, these two cycles add up to a compelling whole: Shostakovich uses English words as a channel for pitch-black Russian irony, while Britten attempts to set Russian verse and (in the process) reveals a rare emotional candour, as well as a profound understanding of his great Russian friend and colleague. The two cycles reflect and heighten one another, even as they tease at the boundaries between their two creators: a process symbolised by the tarnished mirror at the centre of Louie Whitemore's pared-back stage design.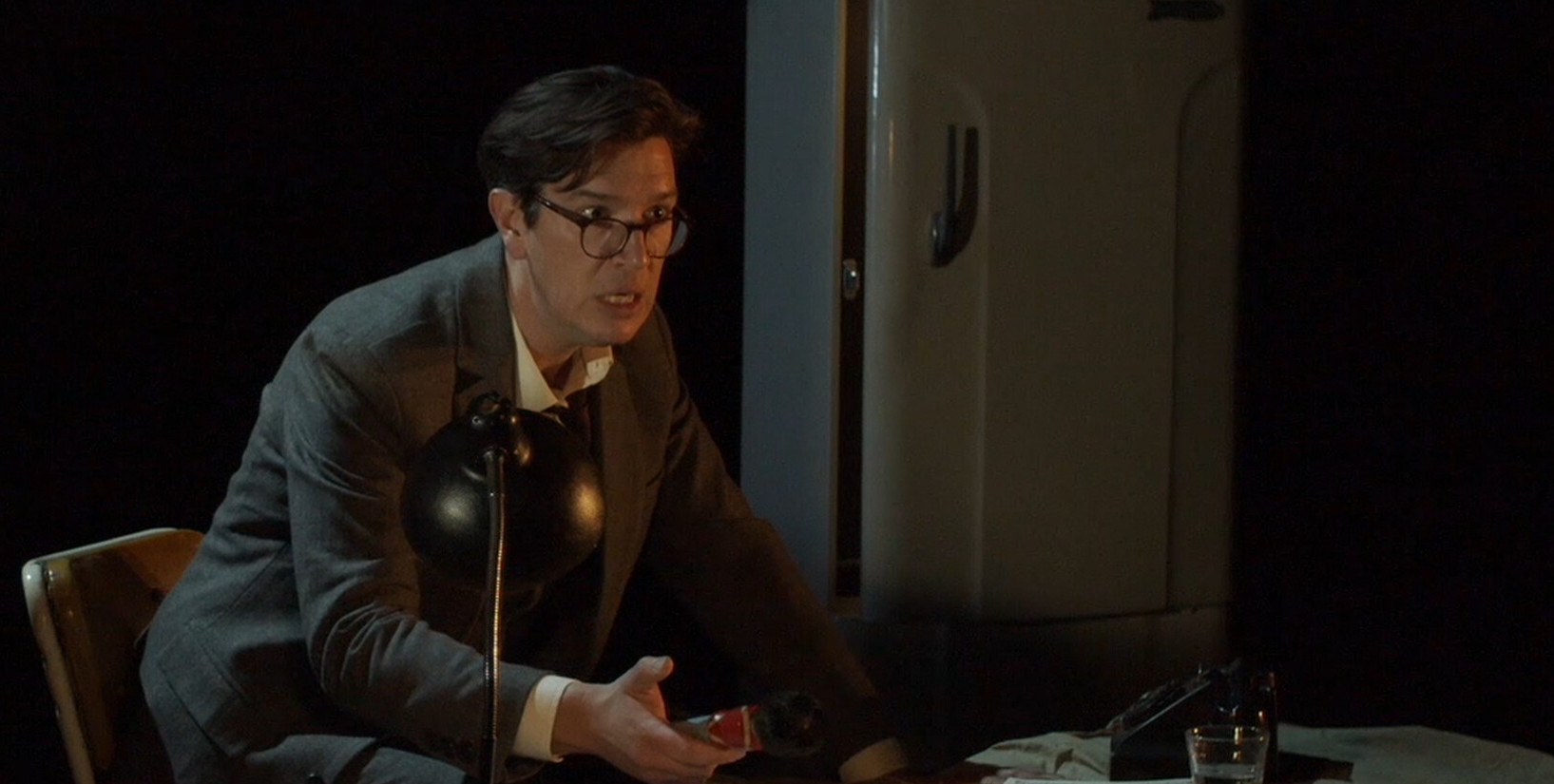 But this is no shadow play. When the Shostakovich cycle opened with Edward Hawkins (pictured above) sitting at his desk in those unmistakable chunky spectacles as a portrait of Stalin glowered behind him, the heart initially sank. Has any composer been more disastrously served by the tendency to treat every note as coded autobiography? Hawkins picked up and contemplated a toy soldier; later, he crammed volumes of verse into a travelling case. By then, happily, these touches had ceased to be much more than fleeting illustrations: visual footnotes clarifying the real action which was unfolding through Hawkins' glinting, bitumen bass and his increasingly disturbing range of facial expressions, as bland bewilderment curdled into demonic snarls. A fridge opened to reveal a sawblade; Hawkins danced a wooden jig to words by Burns – delivered, as is almost always the case with ETO, with exemplary clarity.
Throughout it all, Sergey Rybin at the piano played with wry understatement: a presence beyond this nightmare world, represented visually by the soprano Jenny Stafford, who hovered just out of sight in the surrounding gloom. As Hawkins disappeared into the twilight, she stepped in front of the mirror to perform Britten's songs with luminous warmth riven by flashes of cold, fierce strangeness: never more so than in the birdlike cries of The Nightingale and the Rose. The direction was less overt here, even as the music grew more demonstrative; a masterly balancing act by Conway, and a concentrated performance by Stafford, whose expressions (both vocal and facial) never left you sure whether the poetic spirit she embodied was malevolent, consoling or even wholly real.
The opportunity to see all this close-up, and repeatedly, is one of the great advantages of viewing a production like this on screen, and the film direction – by Tim van Someren – is atmospherically done, with an unerring eye for the illuminating detail as well as a sure sense of when the picture needs to open out and let the drama breathe. It's currently available on Marquee TV, but with its short length and visual flair it would surely merit a much wider release. If only we had a publicly funded national TV station that was committed to the performing arts, eh? Imagine that.
Luminous warmth was riven by flashes of cold, fierce strangeness
rating
Share this article