Blu-ray: Fast Times at Ridgemont High |

reviews, news & interviews
Blu-ray: Fast Times at Ridgemont High
Blu-ray: Fast Times at Ridgemont High
The cult high-school comedy that broke the mould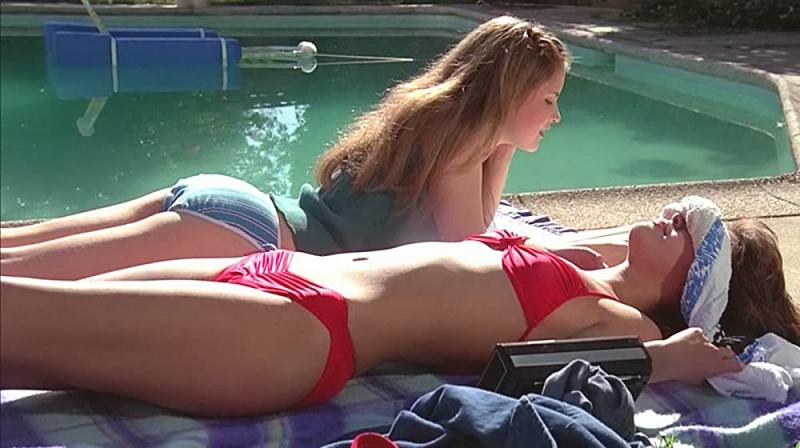 Jennifer Jason Leigh gets blindfolded romantic advice from Phoebe Cates in 'Fast Times at Ridgemont High'
Watching Fast Times at Ridgemont High in 2021 is like taking a trip in a time machine and stepping out into a totally different world.
The
1982
teenage
comedy marked the debut of
director
Amy Heckerling (who would go on to make
Clueless
) and writer Cameron Crowe (who later wrote and directed
Jerry Maguire
and
Almost Famous
).
Rolling Stone journalist Crowe was 22 and went undercover, impersonating a student at a notoriously wild high school in California to write about kids taking drugs, partying, and having sex. It's hard to imagine journalism's codes of practice allowing such a thing today, but the result was a revelatory book that cried out to be turned into a movie.
The producers hoped for another romp like American Graffiti or Grease but got a script from Crowe that, while being very funny, was also honest and explicit. As well as dream girls in bikinis, pranking teachers, and comedy stoners, there are masturbation scenes, less than satisfactory sex, an abortion that doesn't turn the film into a moralising tragedy. Throughout there's a nuanced, authentic tone which must be attributed to having a young woman director at the helm. It all makes for a film that's very different from Grease's sanitised nostalgia.
Heckerling cast relatively unknown actors who weren't far off the age of the characters they were playing. Jennifer Jason Leigh made her big screen debut as Stacy, who looks for love and gets all the wrong advice from her best friend, the sultry Linda (Phoebe Cates). A cult emerged around Sean Penn's Spiccoli, a bleach-haired slacker permanently wreathed in a cloud of dope. It's possibly Penn's best performance – his display of physical and verbal comedy was so virtuosic, it now seems a shame he opted to become a Serious Artist for the rest of his career. Spiccoli would become the godfather of a generation of stoner comedies, among them Wayne's World and Bill and Ted's Excellent Adventure and its sequels.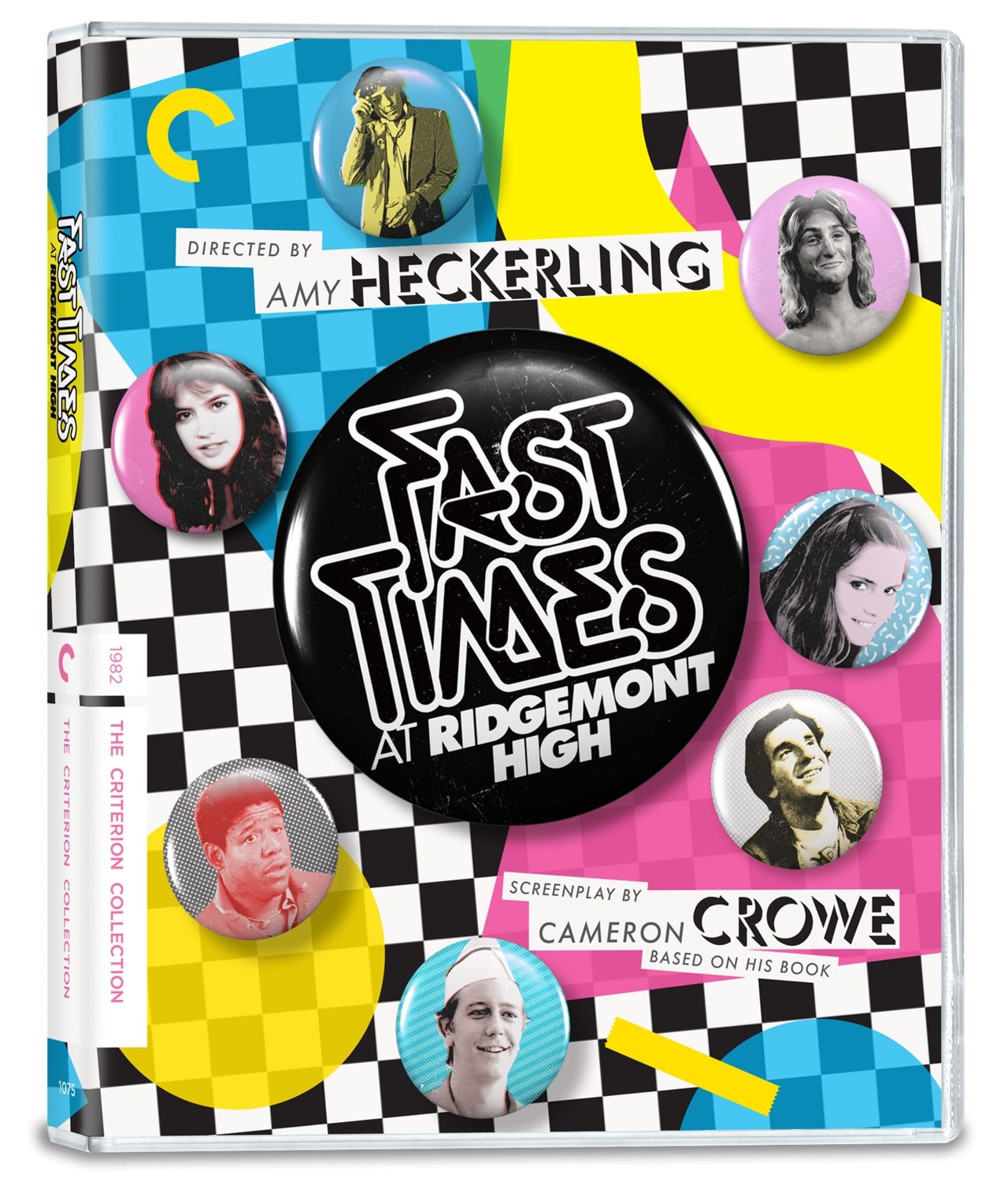 Fast Times also provides a chance to see early performances by Forest Whitaker, Nicolas Cage, Anthony Edwards and Eric Stoltz. Blink and you'll miss James Russo as the robber of the grocery store where Brad (Judge Reinhold) works.
This new Criterion edition comes as a beautifully rendered print that glows with colour (much of the movie is set in the shiny new shopping mall where the kids work and hang out). The re-mastered soundtrack is crammed with carefully chosen songs. Heckerling describes showing a longer cut on a black and white VHS tape to persuade various performers – including The Go-Go's and Tom Petty – to give her their hits.
Heckerling and Crowe's audio commentary was recorded in 1999, as was the nostalgic documentary in which the cast and crew recall making the film. In a wholly new three-way conversation (filmed remotely) actor-director Olivia Wilde tells Crowe and Heckerling how inspired she was by Fast Times when she was making Booksmart.
It's a crying shame Heckerling didn't go on to make as many high-profile films as Crowe did, but women directors in the '80s were heavily discriminated against by the boys' club that ran Hollywood. That's one aspect that doesn't inspire nostalgia.
Fast Times can be enjoyed as pure teen entertainment, but it's also a subtly observant piece of anthropology about the mating rituals and coming-of-age rites of a generation that was about to be transformed by Reagan's modern conservatism and AIDS.