Blu-ray: Lake Mungo |

reviews, news & interviews
Blu-ray: Lake Mungo
Blu-ray: Lake Mungo
Eerie Australian faux documentary probes the nature of grief, the value of fake images, and suburban decadence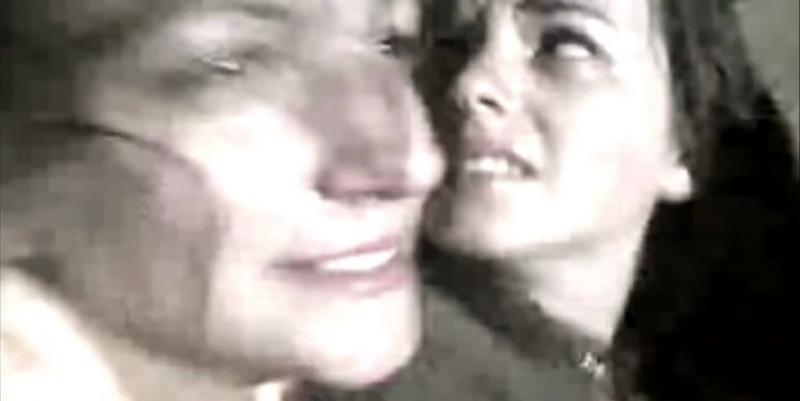 Death at one's elbow: cell phone footage of Alice (Talia Zucker, right) in 'Lake Mungo'
It's also an analysis of grief that questions who or what it's for; a disquisition on representation that emphasises our psychological need to be deceived by simulated images instead of accepting what's patently real; and a meditation on the spirit of place and collapsibility of time. Anyone chilled and perplexed by the 1921 photo that concludes The Shining should find Lake Mungo intoxicating – so, too, fans of David Lynch's oneiric inquiries into moral decay in the suburbs.
The only feature film written and directed so far by Joel Anderson presents an investigation into the drowning of a fictional 16-year-old schoolgirl, Alice Palmer (Talia Zucker) – named for Twin Peaks' Laura Palmer – during a family picnic near the real small town of Ararat, Victoria, on December 21, 2005, and Alice's subsequent haunting of her brother Mathew (Martin Sharpe) and their parents June (Rosie Traynor) and Russell (David Pledger).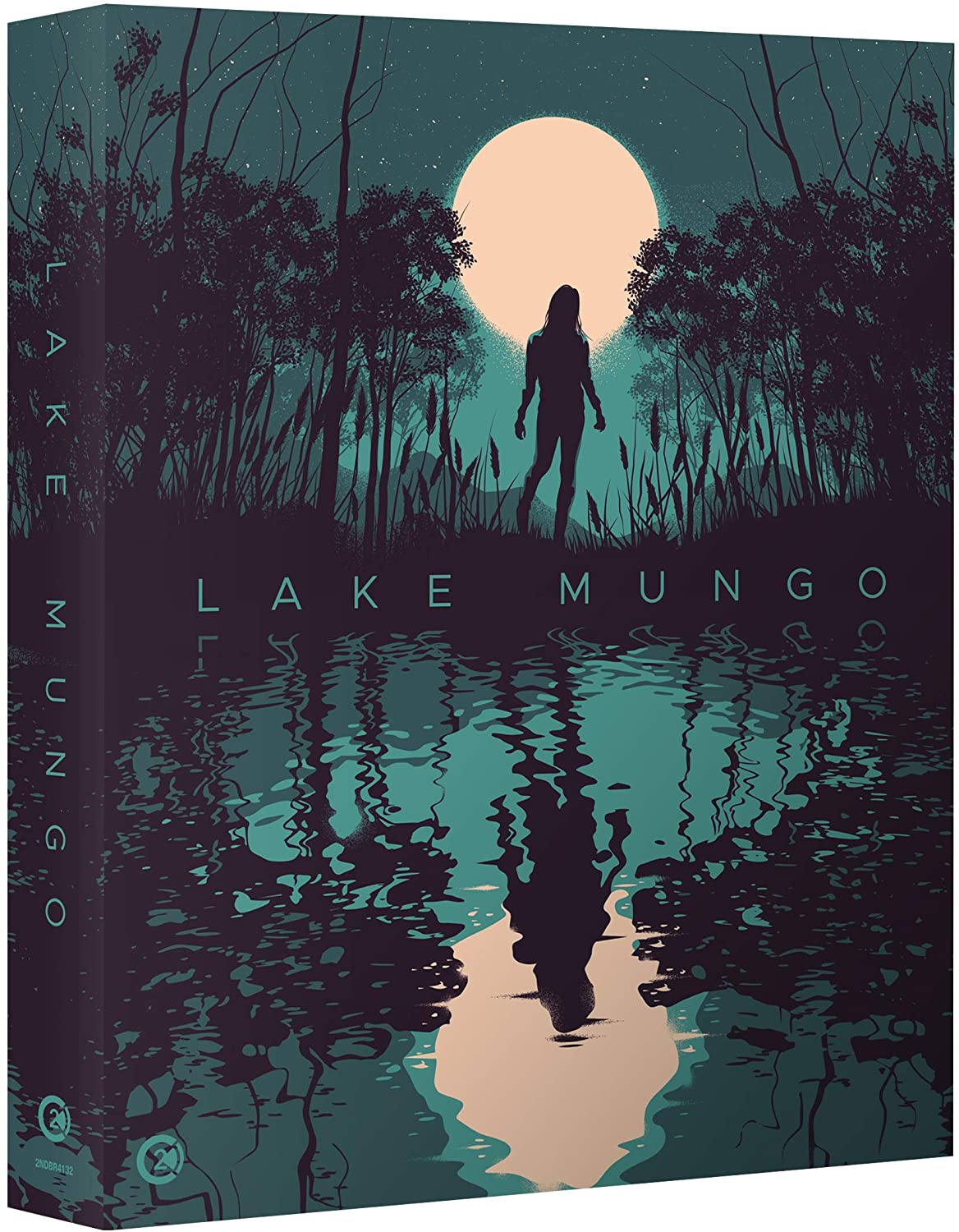 Following a lyrical montage of vintage black and white spirit photographs the film is pieced together from TV news bulletins created by Anderson and cinematographer John Brawley with the participation of actual police, rescue services, and reporters; video interviews with the Palmers, their relatives, friends, and acquaintances; family photos and home movies; and cell phone shots.
Brawley used over 40 film and video formats – from 35mm to VHS – to authenticate the film's blend of "reality" and found footage.
Meticulous filmmaking renders Lake Mungo a plausible true crime-style doc, even if suspension of disbelief is challenged by the primarily linear succession of recorded events that tell the story with impossible comprehensiveness. Who, you wonder, shot expository private moments in the Palmers' home that show all of them on screen? Who shot the film's transgressive single sex scene if not a conveniently passing voyeur?
Anderson and Brawley's roles in constructing the entire illusion are mirrored by those adopted by Mathew, who uses his skills as an amateur photographer deceptively, and the radio psychic Ray Kemeny (Steve Jodrell), who befriends the Palmers to console and exploit them.
Some of the video and still images produced and examined diegetically by the characters demolish the ghost story as it's unfolding, but others rebuild it. Since hardly anything in the movie is what it seems, it's apt that the terrifying climactic reveal – a nocturnal phenomenon seen and captured by Alice on her cell phone's primitive camera during a school trip to Lake Mungo in New South Wales – should be inexplicable.
The film's illogic is not simply Lynchian, however. Aboriginal in its iconography, a face Alice sees and videotapes with her phone is both a premonition and a ghostly vestige. The hallowed, fragile land around the dry lake, where Alice and her school friends shot themselves cavorting, is the place, probably inhabited 50,000 years ago, where Australia's oldest human remains were found. It's imbued with the spiritual and symbolic significance of the eponymous Victoria rock formation in Picnic at Hanging Rock (1975), another site of Aboriginal habitation colonised more recently by vacationing students.
Since the cell phone image of the face perversely brings June, Russell, and Matthew catharsis by suggesting she was an unstable person who'd foreseen her death, they start to bury her memory (as she had buried her cell phone) and callously move on with their lives. (Pictured below: Martin Sharpe, David Pledger, Rosie Traynor)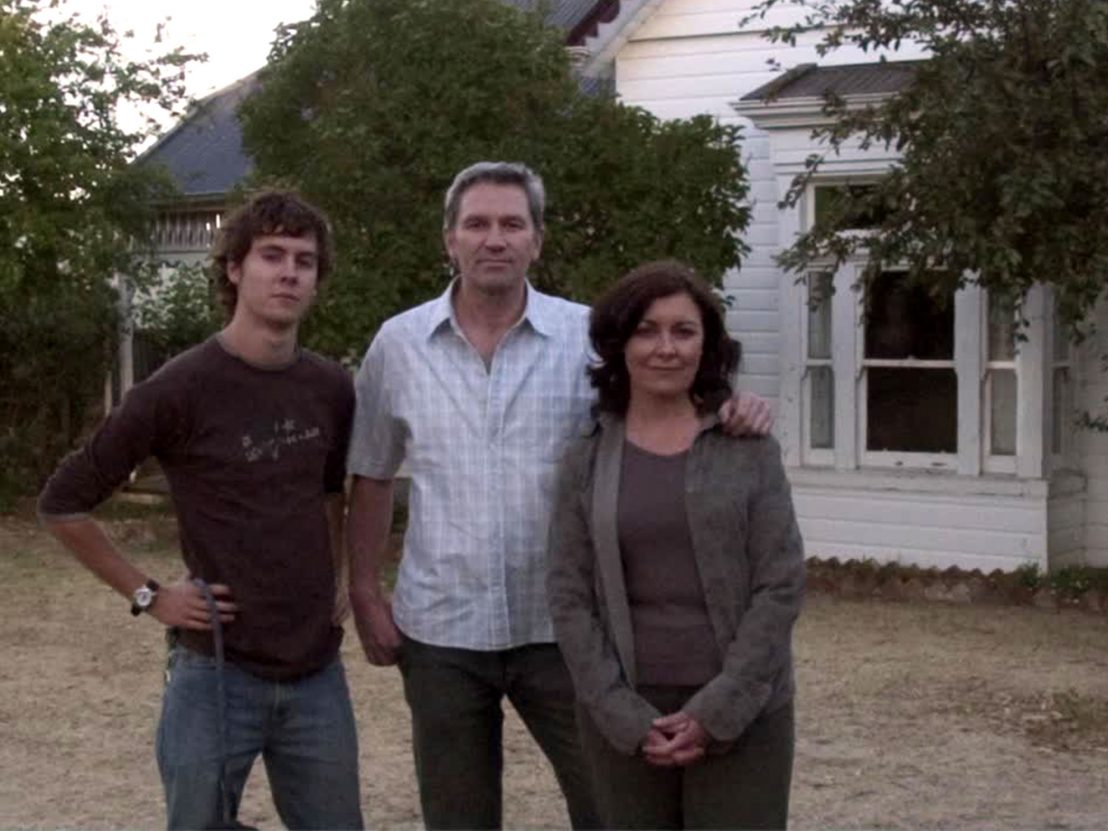 In doing so, they bury her involvement with a predatory neighbouring married couple – seen with Alice on a sex tape – who has disappeared. The Palmers eventually disappear, too, leaving the ghost of Alice they'd constructed as abandoned as the ghosts in The Others (2001) and A Ghost Story (2017).
The Lake Mungo Blu-ray is overproduced. Extras include an insightful audio commentary by film scholars and another by Brawley and the producer David Rapsey, who both also sat for interviews. To his credit, Rapsey speaks candidly about how the film's Australian distribution was bungled. That might partially explain why neither Anderson nor any of the main actors did interviews for the disc.
A chat with two supporting actors and appreciations by various filmmakers are extraneous. Essential is a video essay by academic Josh Nelson on the theory, originated by Jean Baudrillard, behind the film's intricate play with simulacra.