Sarah Hall: Burntcoat review - love after the end of the world |

reviews, news & interviews
Sarah Hall: Burntcoat review - love after the end of the world
Sarah Hall: Burntcoat review - love after the end of the world
Beautiful lives of loss, in a pandemic close to our own
Saturday, 09 October 2021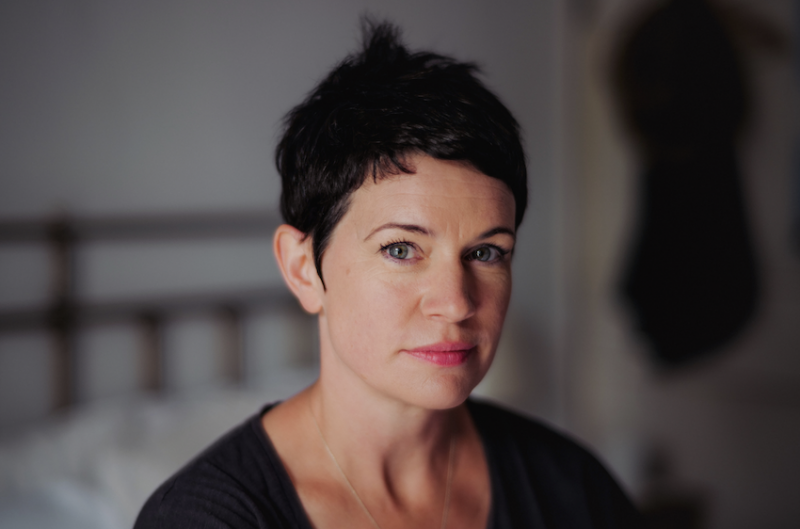 'You'll read it deliberately slowly so as to prolong its life as much as possible'
Sarah Hall's Burntcoat is one of those new books with the unsettling quality of describing or approximating a great moment in history and its aftermath, as the reader is still living through it.
This could be trite, but Hall manages to make it compelling, tragic, and still sensitive in its handling of a love story during a time of terrible social upheaval.
The pandemic of Burntcoat is not our Corona or Covid, but Nova, a disease that more closely resembles the bubonic plague, with its pustules and arguably more horrific end. We join Burntcoat's narrator, the artist, Edith, when the disease, in remission for a number of years, begins to overtake and destroy her body. Their pandemic seems arguably worse than ours, as violence erupts on the news and breaks into Edith's life.
Burntcoat is the home of the novel's narrator, a massive warehouse studio in the unspecified north, on the edge of a canal. It becomes Edith's refuge during the outbreak, closeted away with her lover, Halit, their passion a foil to the crumbling outside world. Through them, Hall provides an achingly accurate description of an emotional and physical connection that feels as though it describes a whole life. Halit's status as a refugee interacts subtly with the reality of a sickness that is no respecter of borders. His geographical and cultural otherness is contrasted with that of Edith, an individual who makes no real attempt to fit around others. They exist seemingly totally in their own world, but here, too, there are no borders, and the disease creeps in.
Their story is interwoven with Edith's youth, living with a mother whose erratic behaviour was influenced by a massive brain aneurysm, on the moors without mains electricity. This house is the site of Edith's first artwork, a practice that grows into the creation of huge wooden sculptures, their material hardened by controlled fire. Edith's most famous work is "Hecky", seemingly modelled on Gormley's "Angel of the North", a monumental sculpture of a woman. It is she who is chosen to memorialise the million Nova victims of Britain, her name added to theirs on its steps. The book is littered with symbolism, and we understand that this sculpture, and the love that exists between Halit and Edith, is the ultimate expression of loss, and of a terrible event that both brings people together and tears them apart.
Burntcoat is a survey of a life at its very end, an odd autobiography of an artist whose life is marked by grief and the desire to create. Her artistic method is perhaps a bit of an overegged representation of this, a process which brings new life from destruction. It is immensely readable and beautifully told, so much so that, if you're anything like me, you'll read it deliberately slowly so as to prolong its life as much as possible. Like Edith and Halit's love, it is a story that feels viciously curtailed, cut off short before it even has the chance to begin. We may not be living through the worst case scenario, but it is certainly a novel that feels terribly close to the bone.
Burntcoat by Sarah Hall (Faber & Faber, £12.99)
Hall provides an achingly accurate description of an emotional and physical connection that feels as though it describes a whole life
rating
Explore topics
Share this article