Albums of the Year 2021: Limiñanas / Garnier - De Película |

reviews, news & interviews
Albums of the Year 2021: Limiñanas / Garnier - De Película
Albums of the Year 2021: Limiñanas / Garnier - De Película
A year of two halves for live gigs but plenty of fine new music nevertheless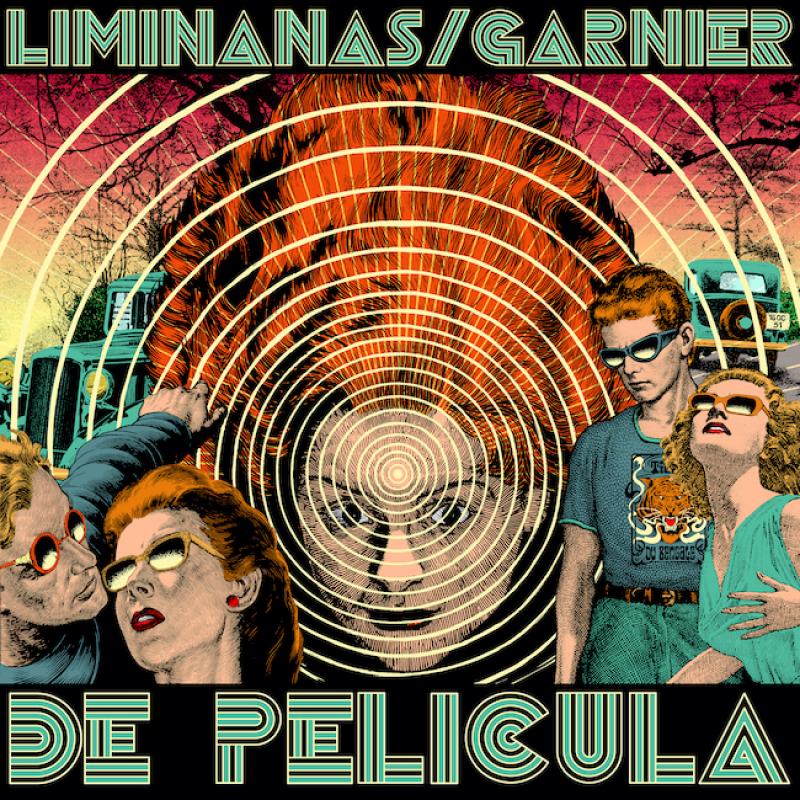 Alternately hallucinatory and disorientating and hip-swinging and full of vim
2021 was a year of two halves in New Musicworld. For the first seven months or so, venues remained closed and live performances were either a cherished memory or something experienced online. During the last five months, however, concert halls and clubs have slowly but steadily reopened to real audiences.
In the meantime, musicians have had more time to digest and reflect on a post-Brexit, ongoing-Covid world of climate chaos, where things can feel decidedly more unstable than they did two years ago – and this has produced some fine sounds indeed.
While it wasn't a new idea, a number of electronica producers and DJs got together with musicians of a psychedelic inclination and released the results during 2021. The Limiñanas latest collaboration with Laurent Garnier, De Película, was the most striking. A concept album of cinematic escapism, it was marinated in baggy beats, psychedelic grooves and Gallic cool, all to fine effect. Alternately hallucinatory and disorientating and hip-swinging and full of vim, it repeatedly leapt between the centre of the dancefloor and somewhere altogether more dreamlike.
Other noteworthy releases included Gazelle Twin's Deep England collaboration with ambient drone choir NYX, which retreated to the dark psychedelic other-worldliness away from the cities and plunged deep into a pagan past. The Bug responded to life under Covid with Fire, his fiercest album of recent times. Laying down lairy beats and musical militancy with Flowdan, Roger Robinson and a top-notch posse of others, it was an album that was more punk rock than anything anyone managed with a guitar. Meanwhile Lee "Scratch" Perry finally bowed out with support from Canadian experimental noise outfit New Age Doom on Lee "Scratch" Perry's Guide to the Universe: a spaced out, dub-jazz-drone monster that was full of trippy vibes and that suggested wisdom through listening to your dreams.
Once gig venues did finally start to open at the tail end of the summer, there were plenty of bands that were clearly itching to get back in front of a living and breathing audience, even if randomly applied international travel restrictions reduced the chance seeing many foreign artists. Pigs Pigs Pigs Pigs Pigs Pigs Pigs and Imperial Wax both managed to get out on the road and were a reminder of the sheer joy that can be conjured up by loud rock'n'roll, alcohol and a room full of other people. Duran Duran also played some unexpectedly fun, intimate gigs in Birmingham to mark their 40-year career milestone, and there were even a few festivals, although they felt somewhat tentative compared to the Old Normal.
Let's just hope that the long-anticipated Roaring Twenties really get going as things open-up further during 2022.
Two More Essential Albums of 2021
The Bug – Fire
Gazelle Twin & NYX – Deep England
Musical Experiences of the Year
Pigs Pigs Pigs Pigs Pigs Pigs Pigs at The Mill, Birmingham
Duran Duran at the O2 Institute, Birmingham
Tracks of the Year
Jane Weaver – Solarised
Wet Leg – Wet Dream
A concept album of cinematic escapism, marinated in baggy beats, psychedelic grooves and Gallic cool
rating
Share this article