Album: Willie Nelson - A Beautiful Time |

reviews, news & interviews
Album: Willie Nelson - A Beautiful Time
Album: Willie Nelson - A Beautiful Time
A birthday offering from the old outlaw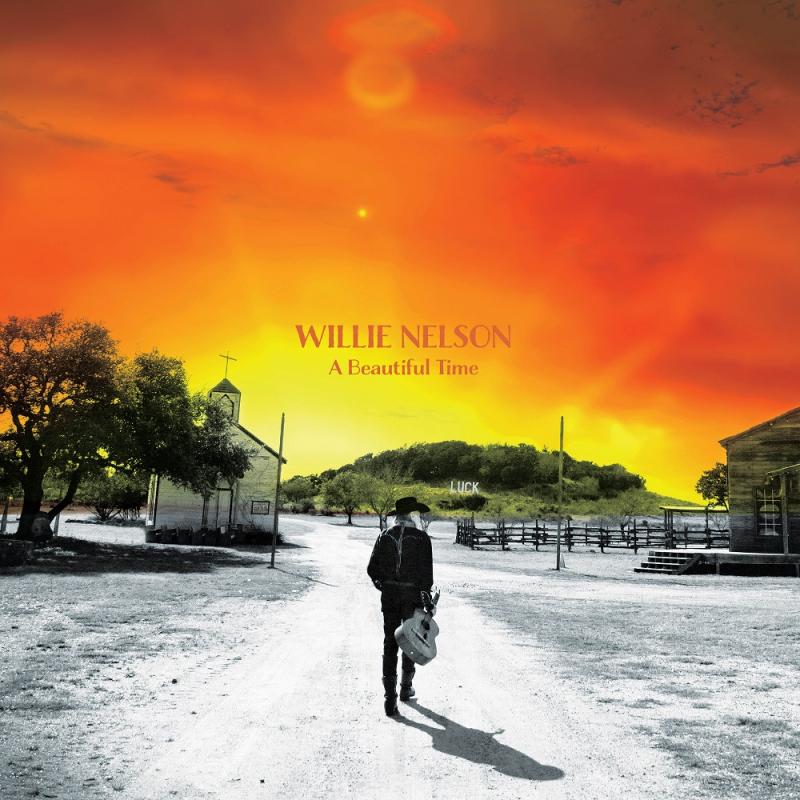 Outlaws don't age - they just prepare
All power to Willie Nelson – marking his 89th birthday this week with a new album, A Beautiful Time. He and Trigger have been making music together for more than half a century, Nelson releasing his first album in 1962. From his pen have come some of the most powerful, poignant and enduring country songs ever written and he's not done yet. How many of today's artists, from whatever genre, will survive even half as long?
Produced by Nelson's old pal and long-time partner Buddy Cannon, who co-write six of the 14 songs, the album's line-up includes the distinctive sounds of Jim "Moose" Brown on organ and Wurlitzer, and Bob Terry and James Mitchell on guitars. It's classic Nelson, the voice seemingly unchanged, half-spoken and half-sung, out front throughout, Mickey Raphael's lonesome harmonica and Terry's pedal steel providing the counterpoint as he tackles an eclectic mix of songs, including two classics, Leonard Cohen's "Tower of Song" and Lennon-McCartney's "With a Little Help from My Friends".
The opening track (the single and video) is Rodney Crowell and Chris Stapleton's "I'll Love You Till the Day I Die" which draws you in immediately, classic country instrumental and harmonic tropes in a song of unrequited love. The title number, written by Shawn Camp with Nelson in mind, is a road song, not as beguiling as Nelson's own "On the Road Again" but atmospheric, and it fits the singer well. Camp has been working with another country music legend and Nelson contemporary, Loretta Lynn who turned 90 this month.
While it's a life-affirming album, there's an inevitable recognition that the road cannot go on forever. "Live every day like it was your last one, and one day you're gonna be right," he sings on "Live Every Day", a Nelson-Cannon number. And what's not to love about "Dusty Bottles": "There's something to be said for gettin' older/ Dusty bottles pour a finer glass of wine/ An old beat-up guitar just sounds better/ And wisdom only comes with time."
None were wiser than Leonard Cohen who, even in 1988, was concerned with ageing and the "necessity to transcend one's own failure by manifesting as the singer, as the songwriter." Nelson's cover of "Tower of Song" is an hommage to the Canadian's own version, though you have to imagine the background vocals. Perhaps surprisingly, it suits Nelson well. The old Beatles chestnut feels like a makeweight.
Ruminative, reflective of love, loss, and friendship over the course of a long lifetime, A Beautiful Time is not intended as a last word – the old outlaw is too optimistic for that – but if it were it wouldn't be so bad. Here's to the 90th birthday album, and more.
'A Beautiful Time' is not intended as a last word - the old outlaw is too optimistic for that - but if it were it wouldn't be so bad
rating
Share this article