Music Reissues Weekly: Dusty Springfield - Dusty Sings Soul |

reviews, news & interviews
Music Reissues Weekly: Dusty Springfield - Dusty Sings Soul
Music Reissues Weekly: Dusty Springfield - Dusty Sings Soul
Twenty-four musical landmarks from the finest British soul singer of her era
Dusty Springfield in 1966
First on were The Supremes with "Baby Love." Next, The Miracles performed "You Really Got a Hold on me." After this, Stevie Wonder's "I Call it Pretty Music But the Old People Call it the Blues," The Temptations' "The Way You do the Things You do" and Martha & The Vandellas' "Heatwave."
The opening section of the Ready Steady Go! episode broadcast on 28 April 1965 was hot – really hot. The show was titled The Sound of Motown and its guest host was Dusty Springfield. She sang a song solo, and one with Martha Reeves.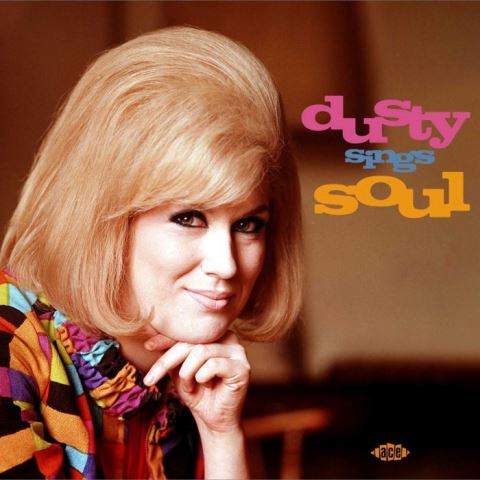 Those involved with the show knew Springfield was a high-profile ambassador for soul and that her records unambiguously telegraphed this. She had recorded in New York in September 1964 and was creating her own take on the music inspiring her. The folk-pop of The Springfields, who she left in October 1963, was long gone. Dusty Springfield was the right person for an all-Motown Ready Steady Go!
Dusty Sings Soul shows why. A neat 24-track collection of her soul recordings, it begins with "Can I Get a Witness" (1964) and ends with the mind-bogglingly brilliant non-hit "What's it Gonna be" (1967). Tracks are from albums, EPs and singles, and the date range covered is 1964 to 1969. It dovetails with but sidesteps the 1969 Dusty In Memphis album (nothing is selected from it) and pre-dates 1970's Gamble & Huff-produced A Brand New Me. What's here are stepping stones leading to these albums.
While everything heard is great and stresses Springfield's importance as a singer and visionary, aspects of the context further stress her status. Soul music was popular with audiences and bands in the first half of the Sixties. November 1963's With The Beatles included versions of three Tamla/Motown songs. The Rolling Stones recorded "Can I Get a Witness" for their April 1964 debut album. Band's live repertoires would mirror what audiences danced to in clubs. But Dusty Springfield went further - for her, soul was a raison d'être and driver for self-actualisation. It was more than just an aspect of her repertoire. She wanted to be at one with the music she loved. She succeeded.
Up to 1968, though there were sessions in the US, what she recorded was mostly taped in London. Working in what wasn't a natural home for soul meant there was a need to find a way to make the music and get the sound without coming across as a weak facsimile. The songs and her voice were no problem. The material she chose was often sourced from music publishers, records which had not yet been issued or singles she found in specialist record shops – so she wasn't strictly recording cover versions. Still, what was issued had to convince. Otherwise there was no point in doing it.
Thirteen of the 24 tracks were made with arranger Ivor Raymonde, who had also worked with The Springfields. From scratch, he was integral to creating the British soul sound. However, a move to Decca Records in 1966 meant he could no longer work with Springfield as she was on competitor label Philips. The arrangers who subsequently came on board worked from a basis which he and Springfield had formulated. When the pre-Led Zeppelin John Paul Jones was arranging for her, he knew what she and Raymonde had created. Her post-Raymonde UK recordings, to varying degrees, exist in the shadow of or develop what came earlier.
If she had lacked so sympathetic a studio arranger, what would happened with Dusty Springfield? The question is moot as what happened is what happened. Even so, it's pertinent. The terrific Dusty Sings Soul is as much about how she achieved what she achieved as it is about the results. Dusty Springfield didn't become the finest British soul singer of her era without knowing exactly what she was doing. That's why she could stand shoulder-to-shoulder with Martha Reeves.
Next week: Kokomo - To Be Cool. Previously unheard early recordings from the Brit soul-funk legends
'Dusty Sings Soul' is as much about how she achieved what she achieved as it is about the results
Explore topics
Share this article