Album: Muse - Will of the People |

reviews, news & interviews
Album: Muse - Will of the People
Album: Muse - Will of the People
Muse's ninth doesn't stick the landing despite some promise in its varied sound
Wednesday, 24 August 2022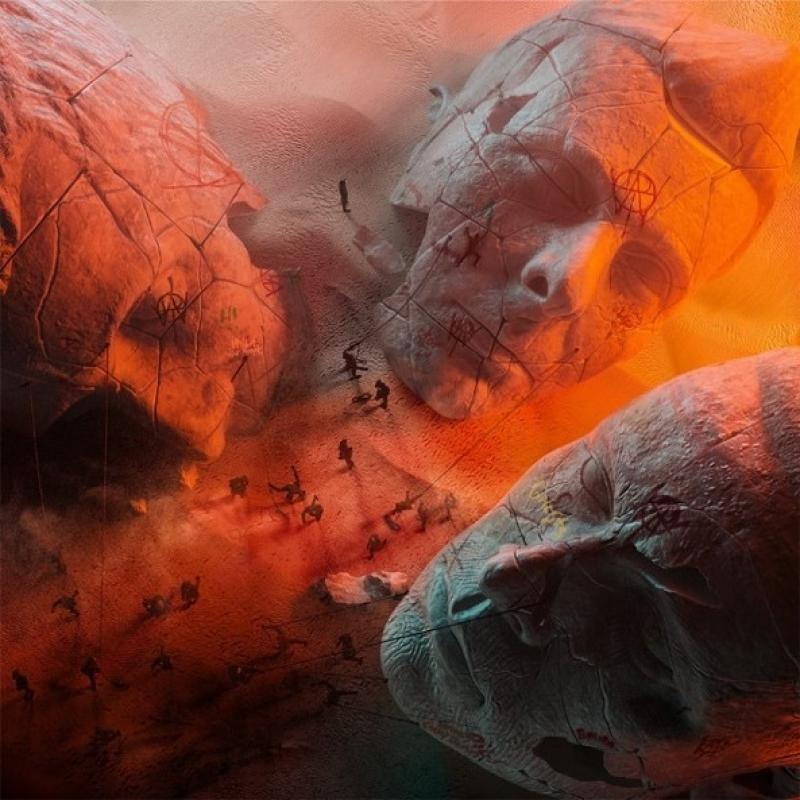 'There is an unbridled joy when it lets rip... but all feels tame and regular'
From three young lads making music to escape adolescent boredom, inspired by heavy doses of Nirvana and Deftones, Muse now regularly make stadiums around the world their own with seas of thousands adoring fans their home.
Since 2006's Black Holes and Revelations they have also continuously refined their larger-than-life brand of stadium rock. Taking straight up alt-rock and arming it with an extravagant presence, somewhat reminiscent of Queen, they never shy of regularly dipping in and out with distorted, fuzz-laden riffs.
On 2018's Simulation Theory they toyed with a synthesised sound instead, contemplating our existence through a technological, space-aged lens. It was very Charlie Brooker's Black Mirror. Emerging from the Covid years they return with Will of the People, finding the current state of world affairs troubling, to say the least. For a while – and largely heralded by frontman Matt Bellamy – the three piece have been heavy on political and socially activist themes, detouring through environmentalism and conspiracy theories too.
What's similar again with Will of the People is that these are handled with no subtlety. But this is how Muse are, and for their loving, passionate fans it's part of their charm. Plug in and play, no deconstructing needed with songs titled "Compliance", "Liberation" or "We're Fucking Fucked". The appeal this time around is a live sound that encompasses all of their back catalogue so far – ranging from the piano balladry of "Ghosts (How Can I Move On)", to the sci-fi glam "Euphoria".
Pop sensibilities don't go ignored either: titular "Will of the People" is carried by a catchy, eponymous vocal refrain. Yet chugging guitars in the verse over a 4/4 drumline sets a middle-of-the-road vibe that boxes the album in. Muse flexing their heavier muscle is enjoyable, and there is an unbridled joy when "Won't Stand Down" lets rip. But compared to Jack White's Fear of the Dawn or Everything Everything's Raw Data Feel from this year, it all feels tame and regular. Well intentioned, but undercooked – die-hard Musers will no doubt be wholly entertained, but the average passer-by may be better served elsewhere.
The appeal this time around is a live sound that encompasses all of their back catalogue so far
rating
Share this article