Albums of the Year 2022: Dina Ögon - Dina Ögon
Albums of the Year 2022: Dina Ögon - Dina Ögon
A very special sound from Sweden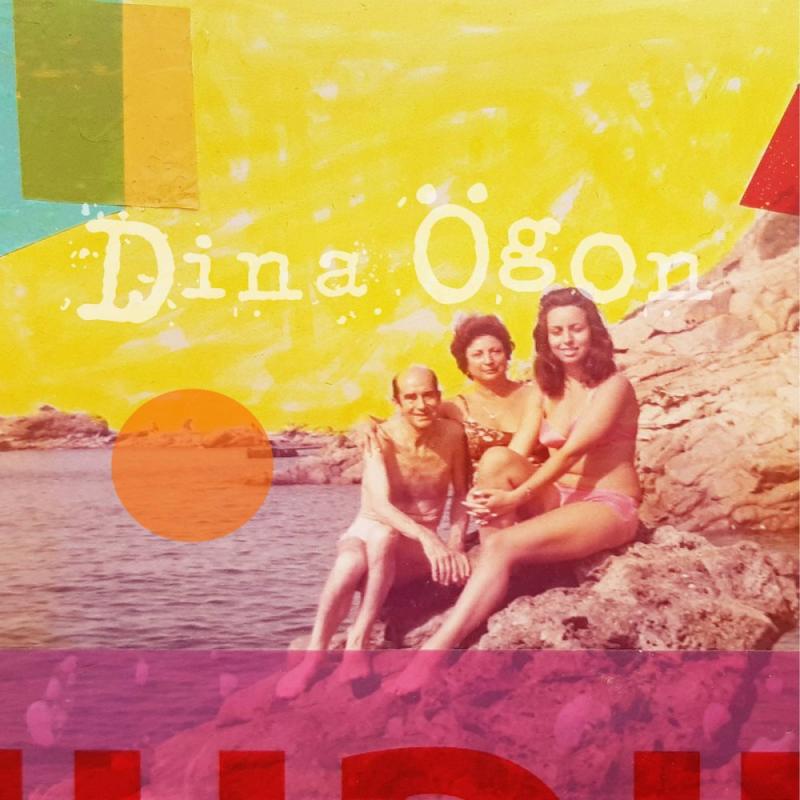 Dina Ögon's debut album: stunning
Some of what's nourishing the debut album by Sweden's Dina Ögon is evident. A Bossa Nova jazz-pop essence evokes Brazil's Quarteto em Cy. There's a trip-hop undertow. Vocal lines bring to mind Free Design. Less easy to pinpoint is a melodic sensibility which seems to be derived from local traditions; echoing the sort of fusion pioneered by Jan Johansson's Jazz på svenska and Merit Hemmingson when she reframed folk music on the Svensk folkmusik på beat albums.
It's likely Dina Ögon – the name translates as "your eyes" – are mindful of all or some of this, but what they've come up with doesn't sit within one genre or sound like anything else. The album begins with "Sol". It feels hymnal, devotional. Singer Anna Ahnlund's warm voice sounds as if she's experiencing a reverie. The album ends with the funk-edged "Ficktjuven", which despite having the otherworldliness of the rest of the album posits Merit Hemmingson were she were grooving with the Serge Gainsbourg of Histoire de Melody Nelson. In between, the beautiful "Dolus & Culpa", the scat-inflected aural dream "Undantag" and five other equally stunning gems.
No one in the band is a neophyte. Ahnlund's first solo album was issued in 2014. Songwriter and arranger/producer Daniel Ögren has been releasing records since 2011. Double bass player Christopher Cantillo was first heard on record with Keifestin in 2006. Drummer Love Örsan has lengthy, jazz-slanted résumé and has also played with Anna von Hausswolff and Josefin Öhrn + The Liberation. Together they have created a very special sound, a fact recognised by the trajectory of the album: initially a low-key independent release, it is now extensively available through distributor Playground Music.
The extraordinary Dina Ögon album came out of the blue. If it hadn't come along, Hedvig Mollestad's audacious suite Maternity Beat could have been under discussion here. Really, deeming anything "best" is awkward. "Favourites of the Year 2022" feels better, so let's also hear it for Marina Allen's Centrifics, Dungen's En är för mycket och tusen aldrig nog, Sophie Jamieson's Choosing, Papercuts's Past Life Regression, Sumie's "Dahlia" and Tallies's Patina – as well as Tellus by Action & Tension & Space.
Two More Essential Albums from 2022
Hedvig Mollestad & Trondheim Jazz Orchestra – Maternity Beat
Action & Tension & Space – Tellus
Musical Experience of the Year
The Bevis Frond, The Lexington, 13 November 2022
Track of the Year
Sumie – "Dahlia"
What Dina Ögon have come up with doesn't sit within one genre or sound like anything else
rating
Share this article