Album: Josienne Clarke - Onliness |

reviews, news & interviews
Album: Josienne Clarke - Onliness
Album: Josienne Clarke - Onliness
The singular singer-songwriter revisits deep cuts from her catalogue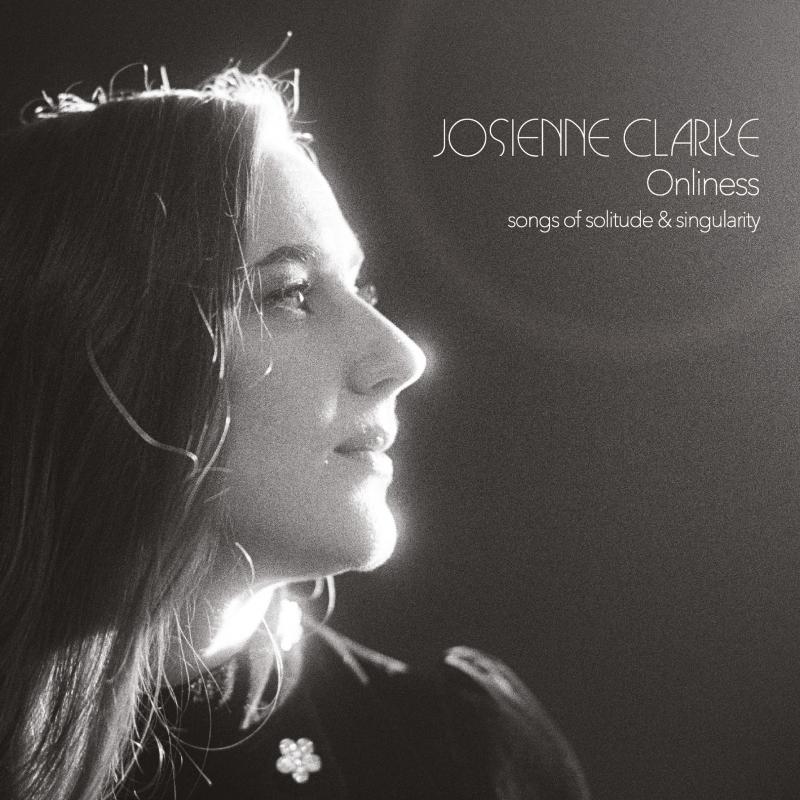 If you key in "Josienne Clarke" on Google, you'll hit on the "About" section of her website, and the following declaration sets up her stall: "No label, no musical partner, no producer. Clarke is in complete control of her songwriting, arranging, producing, release schedule and musical direction."
Onliness is her third solo album, following on from 2019's In All Weather, 2021's expansive A Small Unknowable Thing, as well as a couple of EPs, I Promised You Light, and a covers EP Now and Then. Onliness is a band album, with Clarke's voice, guitar, piano and saxophone, backed up by her partner, film maker and musician Alec Bowman-Clarke on bass, drummer Dave Hamblett, Matt Robinson on keyboards, and Mary Ann Kennedy on harp, and on 15 April, they'll be performing a one-off show at the Union Chapel in north London. It'll be worth catching.
The album title is a word Clarke thought she'd made up, though it is in the dictionary, and a low-scoring eight on the Scrabble board. Onliness? It is the condition of being alone. "It means both solitude and singularity; being one of a kind, but also alone in the sense that you are apart from other things," says Clarke.
Onliness is a condition that runs a streak through much of her work, whether as a duo with Ben Walker, or in her subsequent solo career. Here, some of her songs from those duo years have been reclaimed by the singular artist she is now: the album opener, "The Tangled Tree", was one of her earliest songs that first appeared on 2014's Nothing Can Bring Back the Hour. She's retooled it for a slightly distorted electric guitar, shadowed by a touch of echo, and reduced it to its essence.
As well as "The Tangled Tree", three more songs, including "Silverline", "It Would Not be a Rose", and "I Never Learnt French", are taken from Nothing Can Bring Back the Hour, while the compelling and haunting "Anyone But Me' from 2013 album Fire & Fortune underlines that Clarke is a writer and singer who specialises in that tricky life-or-death balance between love and hate, connection and isolation, melancholia and expectation – powerful binaries all, and all fuel for her musical and lyrical fires.
The atmospherics she brings, with her unmistakable vocals that always pack power, however delicately she uses it, and her way with a melancholy melody – one that somehow uplifts and takes flight more than it drags you down – are pronounced on Onliness. Closing with one new song, "Words Were Never the Answer", this re-examination, exhumation, and reinvention of past work, freed of its old moorings, and from an industry she has come to reject, points unwaveringly to an emancipated, self-directed future in the centre of a community not of industry folk, but of listeners, with whom, through this album, Josienne Clarke speaks unfiltered.
Buy tickets for Josienne Clarke's Union Chapel concert here

Clarke is a writer and singer who specialises in that tricky life-or-death balance between love and hate
rating
Explore topics
Share this article