theartsdesk on Vinyl 78: Crass, Rhiannon Giddens, Rudimental, Ralfe Band, Ray Barretto, Ultravox and more |

reviews, news & interviews
theartsdesk on Vinyl 78: Crass, Rhiannon Giddens, Rudimental, Ralfe Band, Ray Barretto, Ultravox and more
theartsdesk on Vinyl 78: Crass, Rhiannon Giddens, Rudimental, Ralfe Band, Ray Barretto, Ultravox and more
The most gigantic, wide-ranging record reviews in the galaxy
Music is the dream
VINYL OF THE MONTH
Pere Ubu Trouble on Big Beat Street (Cherry Red)
Respect to Pere Ubu. Most bands of this tenure (they've been around since 1975) with a leader, David Thomas, who's 70-years-old, might fancy a triumphal tour playing their greatest (non-)hits or celebrating their seminal 1978 album The Modern Dance. Far from it, Trouble on Big Beat Street, is as forward-pushing and faintly unhinged as anything they've ever done. Or anyone else this month. Like the late, lamented Fall, age only prods Thomas to revel in possibility. The PR sheet quotes him, stating that the album is based on the principle, borrowed from Van Dyke Parks, that "a song is best the first time it's played… repetition allows error to enter in. These songs have been played by the band one time, as they were recorded." This might not work for most, but the sheer rawness of these songs is compulsive. They are spiky, pared-back, post-punk-meets-Beefheart blues numbers, smeared in the electronic synthesis of band member Gagarin, and occasional no-wave-jazz brass. Angular yet mesmeric, astonishing and strange, Trouble on Big Beat Street is right out-there yet oddly welcoming. Comes with an inner sleeve full of photos of the ornamental emblem statues found in small American towns as mascots; giant wasps, corns, pineapples and so on.
VINYL REVIEWS
BCUC Millions of Us (On the Corner) + Les Sympathics de Porto Novo Benin Les Sympathics de Porto Novo Benin – Volume 2 (Acid Jazz) + Tony Allen Jazz Is Dead 18 (Jazz Is Dead)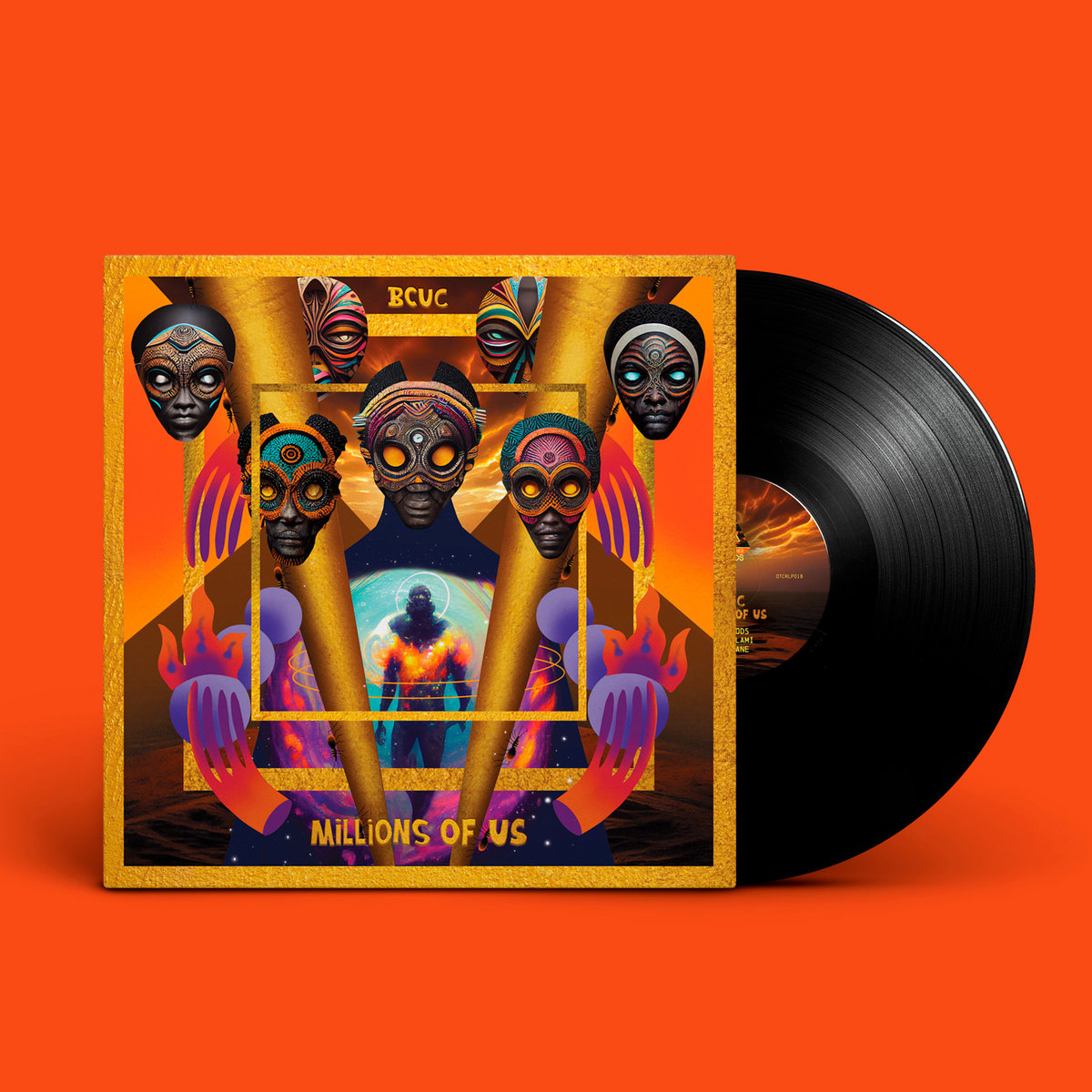 Three releases with a strong infusion of Afro-beat in their bloodstream. My introduction to BCUC (Bantu Continua Uhuru Consciousness) came at Bluedot Festival last year. I'd never heard of them but there they were, a Holland-based South African seven-piece, combining Afrobeat hypnotics and multiple drums with modern dance energy and shouty vocals. I immediately purchased their then-latest album The Healing which lived up to the live show. Happily, a new one now arrives. The A-side offers up three lively cuts of their patented Afro stew but it's the flip and the 20-minute title track that's essential. It's a song to be lost in, riding a borderline slap bass, accompanied by looping female backing vocals singing "Millions of Us" (after a while, it starts to sound like "we're in a mess"), topped by Zithulele Nkosi's growled vocals in English and (I'm presuming) a Bantu language. Swerving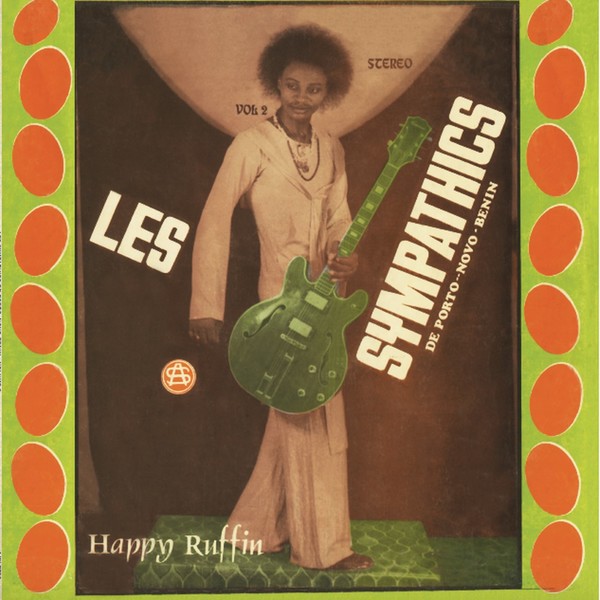 between frantic and contemplative, it's quite the trip. Les Sympathics de Porto Novo Benin were a 1970s outfit led by Herman Laleye and his brother Marc (drums). Their second album, from 1979, is characterized by a rough-edged but rivetingly frantic sound wherein treble guitar fights it out with vocals and brass. Just check out the dementedly animated "The End of Soffer", all whoops and speeding mania, amphetamine Afrobeat. Absolutely bonkers, and certainly a tune I'll be hammering. It's not all as hectic but this unit aren't ones to leave much breathing space. The posthumous Tony Allen release is the latest in the increasingly acclaimed Jazz Is Dead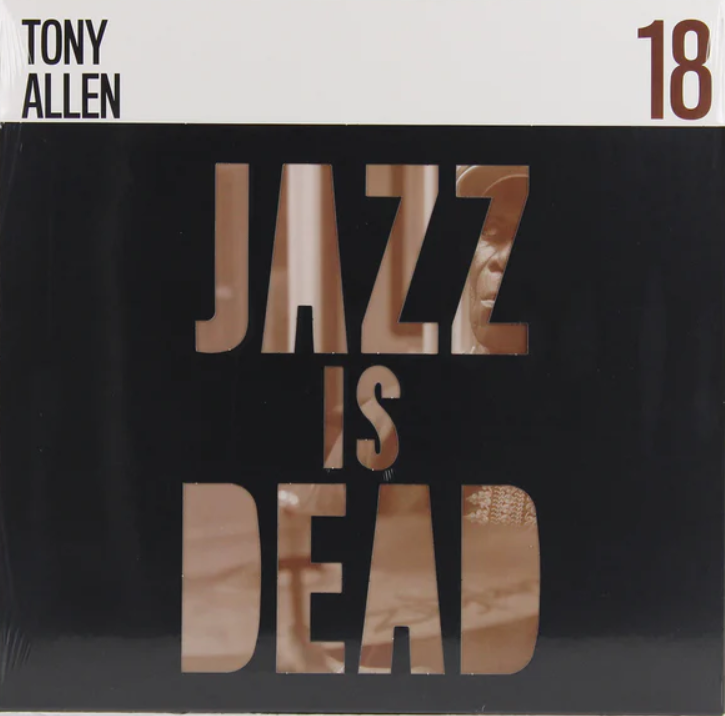 series. "Legend" is the most over-worked word in music PR and journalism. When writing more regularly about club music, I recall a point when a DJ-producer simply needed to have been making records in the Michigan area to be a "Detroit techno legend". But Tony Allen really is an Afrobeat legend – he was Fela Kuti's musical director for 12 years! – and around 78 when he cut this record in 2018 with Jazz Is Dead's Adrian Younge in Los Angeles. His steady groove really sets an endless roll over which the other instruments have a ball. It feels, at times, like one long track, but it doesn't matter, that's the Afrobeat way. Full of brightness, it's a fitting goodbye to/from a great.
Rudimental Home (Asylum/Atlantic)
In 1997 drum & bass was the most hyped music in Britain. The majors were hurling dosh at it, and Goldie was touted as a globe-conquering superstar. It never happened. It flickered but went back underground. With respect to Chase & Status and DJ Fresh, arguably the moment when pop fully embraced drum & bass was 15 years later with the arrival of London quartet Rudimental and their debut album Home, which is now given a 10th anniversary reissue on gold vinyl in photo gatefold double. It will be interesting to see how the band cope since key member, producer Amir Amor, left them last year but, for the moment, this release is a reminder of their pomp, It's best known for those radio-friendly vocal D&B bangers, especially the album's two chart-toppers – "Feel the Love", featuring John Newman, and "Waiting All Night", featuring Ella Eyre – but as many songs draw from a less frantic, cooler garage/house blueprint, such as "Spoons", featuring MNEK & Syron and the Interplanetary Criminal remix of "Hide", featuring Sinead Harnett. The latter is one of four previously unreleased new mixes included, the others being Special Request's speed garage take on the title track, Cupz' Joy & Pain drum & bass version of "More Than Anything", featuring Emeli Sandé, and Cerca's remix of "Spoons". Home is a solid snapshot of British club sounds meeting actual sung-in-the-playground pop during the period in question.
Madness Can't Touch Us Now (BMG)
Rudimental receive a mention in the sleeve notes for the latest and last of Madness's reissue series. They were the subject of a heated band argument during Can't Touch Us Now's otherwise happy recording sessions. This was due to Madness's management suggesting a collaboration, with band members being strongly in favour or against the idea (it didn't happen). We know this because, once again, the treat for fans is the richly detailed inner sleeve notes which reveal as much about the making of the album as anyone might need. By this stage, 2016 – this is their most recent album – Madness are an embedded British institution. People either like them or dismiss them as musically irrelevant. This album is business-as-usual but also more evidence that they're one of THE great London bands. Drop the needle on "Mr Apples". It's as catchy and witty a song as they've ever made, the micro-saga of a pillar of the local establishment who's into unspecified naughty stuff by night (fans will recall the underwear thief newsagent proprietor from their debut album's "In the Middle of the Night"). Or what about "Pam the Hawk", a mournful elegy for a betting addict. Or the shotgun marriage yarn of "Herbert". Now that the band's in its autumn years, certain songs have a delicious wistfulness. In a very loose tangential way, their music is a backstreet London equivalent to Parisian chanson. It doesn't all hit the target. Their music hall/Mrs Mills-pub-sing-along side is present – but there's more than enough to make it worthwhile. It has the edge over the one that came before it, 2012's Oui Oui, Si Si, Ja Ja, Da Da. Comes on photo inner sleeve with 12" x 12" four-page photo/lyric insert. Now… isn't it about time for a new album?
Ralfe Band Achilles Was a Hound Dog (Talitres) + Josh Ritter Spectral Lines (Pytheas)
Two albums of singer-songwriter fare that stay away from the usual I'm-so-vulnerable-and-anxious whining. Mighty Boosh pal Oly Ralfe was one of 2005's most-likely-to but ended up being a cult enjoyed by those with a taste for cracked, sensitive, bar philosopher songs. He hasn't made a Ralfe Band album in a decade but returns with his broken Lou Reed-meets-Peter Perrett voice intact and a persuasively enigmatic and poetic set of songs. Musically, it's melancholy indie baroque with a haunted sense of longing, and the songs stay in the memory, creatures of darkness glimmered with torchlit freckles of hope. Josh Ritter is quarter of a century into his career, a cult hero of
American songwriting, cutting his own swathe, cinematic but grounded. His latest album has a cosmic, laidback beauty to it, epitomized by songs such as "Honey I Do", which seem touched with galactic dust; fuzzy, fragile and produced to somewhere uncanny. There's something of Leonard Cohen in this album, also Roy Orbison (especially on "For Your Soul"). Both those old hands are filtered through a reverb-laden space-scape. I must admit I've not really come across Ritter before. How can that be? Or if I did, perhaps he didn't sound like this and I forgot him? Is he always this good? Time for a deep dive.
Ray Barretto Que Viva La Musica (Craft) + Gal Costa Índia (Mr Bongo) + Various Mr Bongo Record Club Vol.6 (Mr Bongo)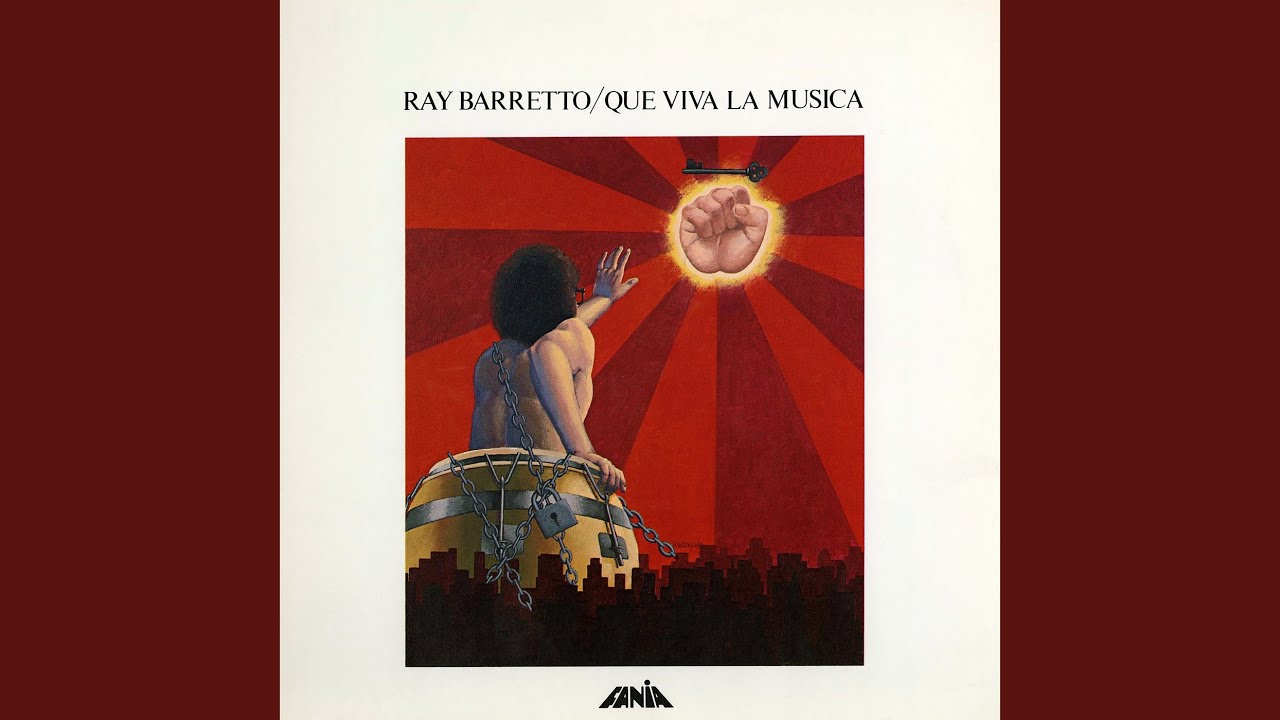 Three albums that celebrate Latin music. Ray Barretto was a key figure in the story of Fania Records, the New York label whose late-Sixties/early-Seventies heyday bound together a multitude of South American musics into salsa and more, massively raising the profile of that whole scene. Along the way Barretto, an American-Puerto Rican percussionist, played with everyone from Charlie Parker to the Rolling Stones to Tito Puente. He put out about a billion albums with his own band. Que Viva La Music is notable because it contains the epic ten-minute "Concinando", which was used as the theme for the 1972 Fania All-Stars concert film Our Latin Thing (boy, would I like to see that!). Aside from that it's a lively likable set of descarga jam session fare. The hep sleeve notes by Sixties radical poet Felipe Luciano are upliftingly of
their time too. Like the Barretto album, Índia by Gal Costa is a 50th anniversary reissue. Created with her fellow Tropicália rebel star Gilberto Gil, what's most immediately striking is the cover image, which will still cause double takes half a century after it first appeared and was banned by the Brazilian government. Costa, who died last year aged 77, was a bi-sexual who lived a wild, free life and represented countercultural freedom to her fans. On other albums she dived headfirst into her era's psychedelic rock revolution but Índia is a lusher outing, ranging from the piano balladry of "Volta" to the bandoneon jollity of "Relance". My favourite might be the percussive "Passarinho". As ever with Mr Bongo Revords, it's a, erm, tasty package too, on photo gatefold, with a poster of Costa grass-skirted and Amazonian, a 12" x 12" insert with a small (and not especially revealing) interview with Costa, and a reproduction info sheet. Also on Mr Bongo, unsurprisingly, is the Record Club Vol.6 compilation of their "latest musical discoveries and old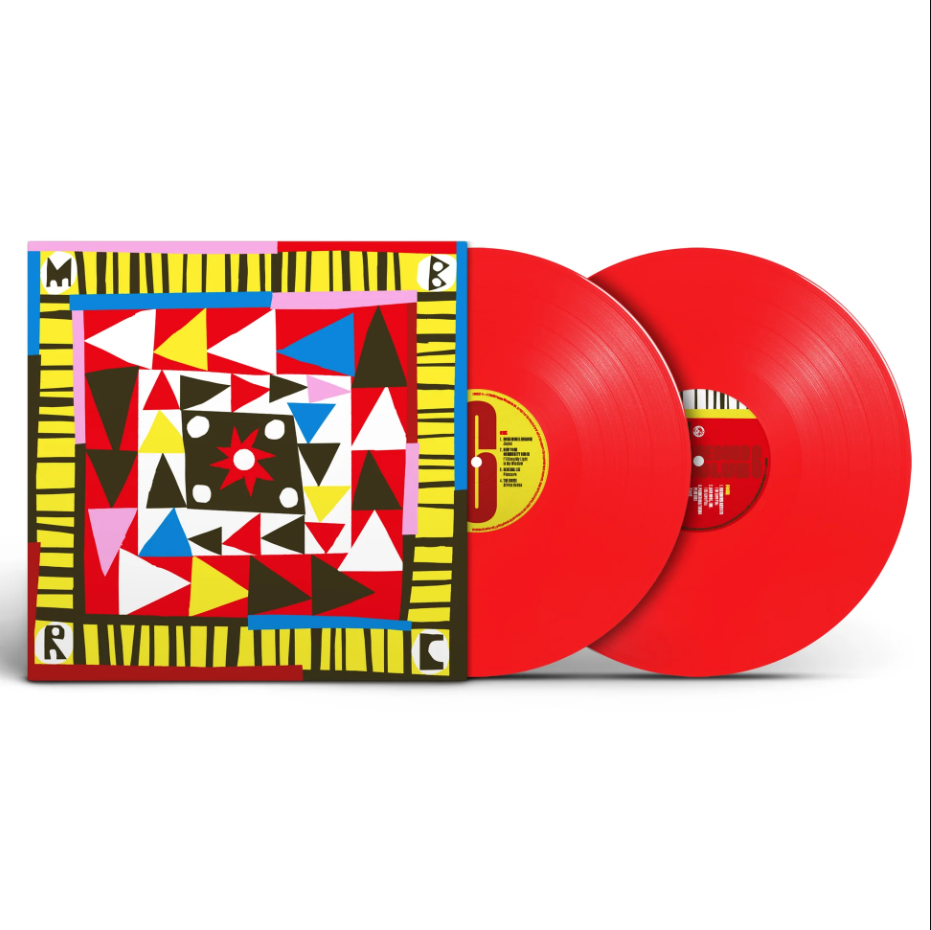 favourites". Strictly speaking, it's not a solely Latin release, but squeezed in here as Mr Bongo have a penchant for all things Latin, and so does this comp. Alongside bona fide Latin cuts such as the drum-tastic battering of "Pow-Wow" by Manny Corchado and his Orchestra and the irresistible, tuneful, easy-swingin' samba of "A Volta" by Mirna, there are cuts such as the full-bore disco of "I'll Keep a Light in My Window" by New York Community Choir and "Blood" by Matthew Tavares of jazz outfit BadBadNotGood. The latter sounds like a hip hop-soul song which, groggy on good red wine, has fallen into a vat of CBD oil. It's a double set and comes with a useful 12" x 12" info sheet giving background on the tracks (albeit, inclusion of the original release dates would have been welcome).
Mounika Don't Look at Me (I.O.T.)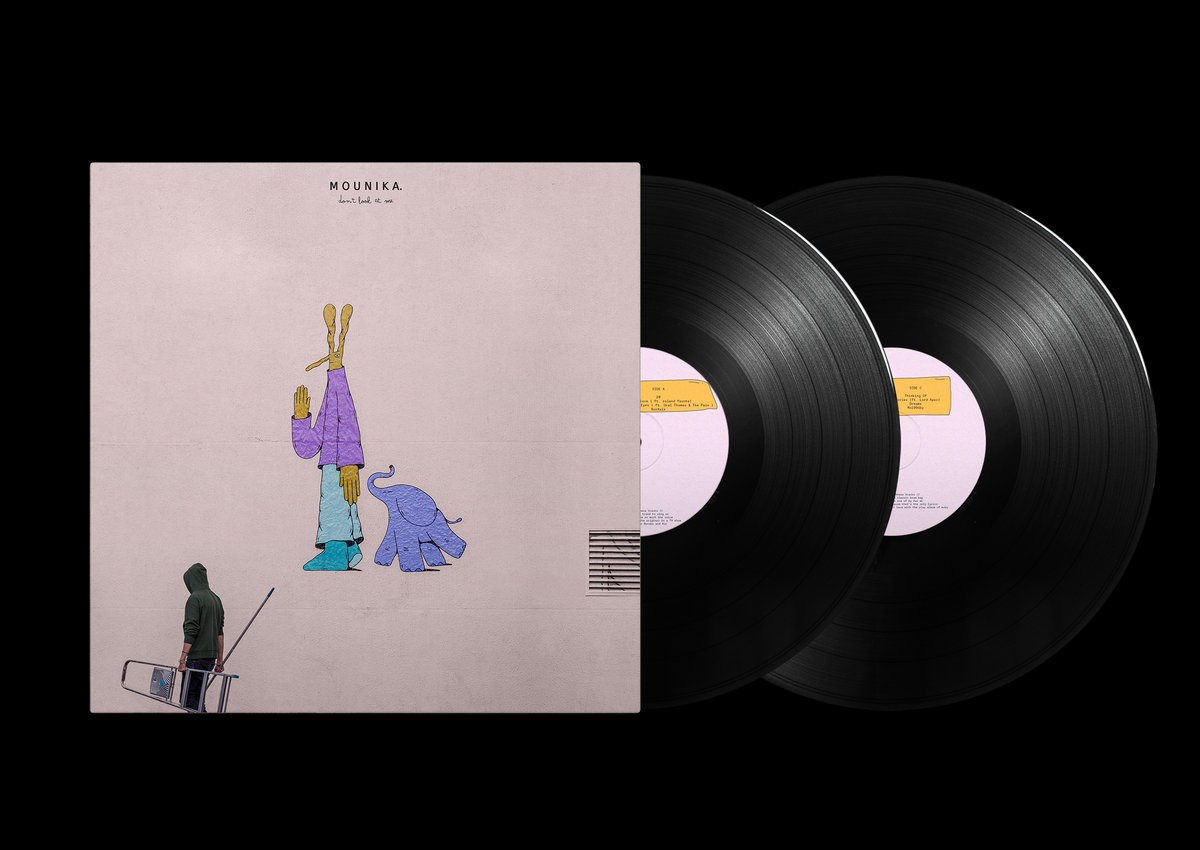 A lot of music described as "soothing" is actually just boring, but publicity-shy French producer Mounika – AKA Jules Verschueren – is the exception to this rule. His latest album builds on the 2020 mini-album I Need Space, in that it dreamily pushes even further into brain-cooling downtempo. Mounika's work combines solid hip hop beats with gorgeous, muffled piano, and slivers of smeared, sometimes playful samples, the whole underlined by womblike bass. It all adds up to a vaporous, submerged music, as if heard from within a brushed cotton duvet while floating on Lorazepam. There are a couple of more formal songs, featuring the rapper Lord Apex and the singer Roland Faunte, and an occasional number that clambers out of the horizontal position for a brassy nod-along (such as "Dreams"), but this double set mostly takes it very sweet and easy. Comes in lyric inner sleeve, with a cute cartoon art piece featuring the characters on the covers, as well as related stickers.
Various Bullshit Detector Volumes 1-3 (Crass)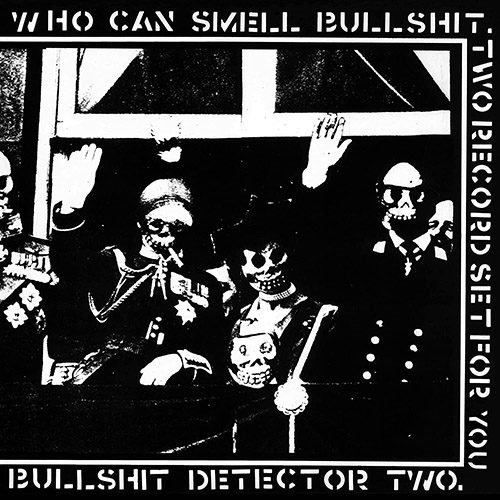 Released in 1980, 1982 and 1984, the three volumes of Bullshit Detector compilation saw anarcho-punk collective Crass, as ever, putting their money where their mouth was. They consist of multitudes of songs sent from all over Britain, recorded sometimes in the most basic manner, sometimes straight to fusty mono cassette, pressed to vinyl by Crass untweaked. Sometimes they're bedroom poems of political frustration, other times, blurred long-ago voices pleading cheery nihilistic existentialism over acoustic guitar, heard through a fog (see Tony Kettle's "Theatre Comment"), occasionally tribal basic drums with splodgy cheap synth notes, and quite a few coming on like the lo-fi Eighties indie of the TV Personalities, Swell Maps, etc (for instance "Beasts of Fiction" by Warning). The majority is, of course, shouty, roaring suburban angst, four-piece units channelling their own version of The Clash's first album into two-and-a-half minutes. These are unheard voices from British cities and towns, many not recognised as cultural hubs, coming to life. As is indicated by US professor and 21st century fanzine creator Stuart Schrader on the press release, this is the real sound of punk. Rather than the familiar names we know, it's what they inspired in Britain's backwaters, even as the 1980s progressed, Thatcher annihilated decency, and the charts filled with plastic vacuousness. They come wrapped, two records in the cases of Volumes 2 and 3, enclosed in a fold-out poster that contains images, info and lyrics pertaining to the bands on board. A couple of the bands went onto to notable greater things – Chumbawamba and Napalm Death – but this is as enjoyable, surprisingly enjoyable, as a rich, heady-yet-earthy, real documentation of a time, a country, an outsider attitude, and an admirable do-it-yourself spirit.
Brandt Brauer Frick Multi Faith Prayer Room (Because)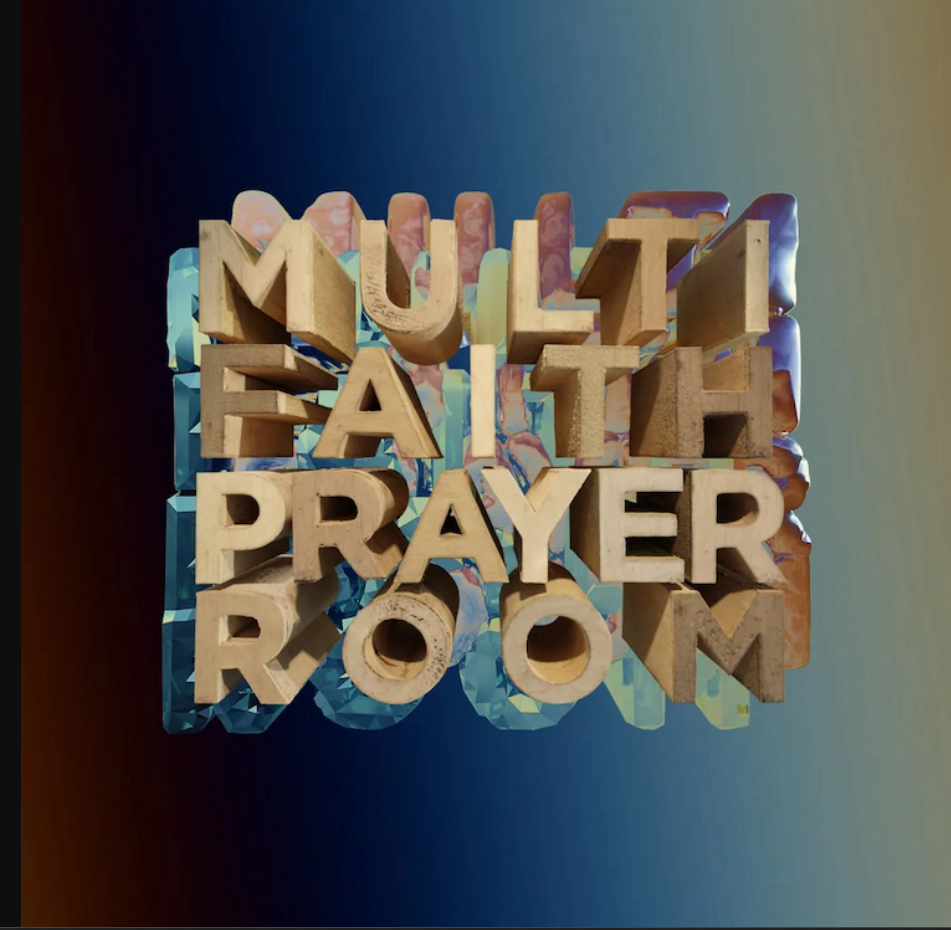 When German unit Brandt Brauer Frick came together well over a decade ago, their existence seemed an explicit acknowledgement of the interconnect between techno and classical minimalism, a trio who utilised orchestral instrumentation to emulate electronic music's feel. Their output is a mixed bag, some of it too sternly cerebral and un-fruity for theartsdesk on Vinyl's sound system. Not so their latest album, their sixth. All the tracks feature guests, whose input ranges from the psychedelic-hedonistic spoken word of Mykki Blanco to the soul-house vocals of Azekel and Duane Harden to the chopped-about breathy Japanese vocalising of Kom_I (on the skittery, warped "Sobra"). Every time the album seems to settle to a housey 4/4 the next track does something more interesting and offbeat. Plenty for the ears – and maybe the feet – to chew on. One track is made of samples of people offering opinions about the future and the album comes with an A4 sheet that suggests "whomever find this letter" ask themselves three questions for a "blackbox time capsule of hopes, fears and dreams", Brandt Brauer Frick's "social sculpture in the spirit of the late Joseph Beuys". The questions, slightly paraphrased here, are 1. How do you foresee the future, technically, vocally, lyrically? 2. Do you have rituals in your life, and do they contribute to your thoughts and actions? 3. Do we as a species lack faith for the future? (shouldn't that be "in the future"?) If you want to be involved, email answers@multifaithprayerroom.com
Various The Guardians of the Galaxy Vol.3: Awesome Mix Vol.3 (Hollywood)
As Marvel has flailed about, attempting to find a direction in the four years since Infinity Wars ended, Guardians of the Galaxy has been the only beacon retaining the fizz and pizzazz of their best work. Scorcese may not like it but, in filmic terms, it's hard to argue with those three films. In Vol.3 alone, eyes boggle at the meaty living Orgocorp planet, or the gobsmacking disembodied camera working its way through the hand-to-hand corridor combat during the final rescue mission. Alongside the gags and unpredictable plotting, the film is a winner. The soundtrack, representing the songs on Star-Lord's mix-tapes, is also the best of the three. It comes on vinyl in photo gatefold and photo/info inner sleeves. Where the other mixtapes have veered too much towards kitsch-nostalgia Seventies FM radio flab, Vol.3 contains The Flaming Lips, an acoustic version of Radiohead's "Creep", San Fran punks X, The The's "This is the Day", The Replacements, "We Care a Lot" by Faith No More, as well as more predictable cuts by the likes of Alice Cooper, Bruce Springsteen and Heart (oh, and Rainbow's ever-ace rocker "Since You Been Gone"). Probably designed more as a fan souvenir than a much-played comp, it's still an enjoyably frivolous collection.
Scrimshire Paroxysm (Albert's Favourites) + Lilja Mirage (Jazzland)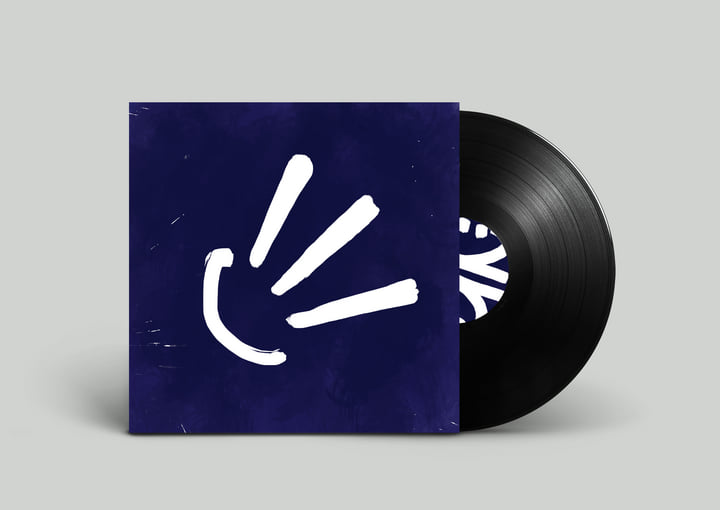 A couple of albums that explore the possibilities of jazz in ear-intriguing ways. I have an alternating relationship with the music of London musician Adam Scrimshire and his Albert's Favourites label. Sometimes their output is too nice, too dinner party pleasant for my ears, but at other times, it pushes their remit and swims unostentatiously off to test new waters. Scrimshire's seventh album, happily, falls into the latter category. Well, not really happily, truth to tell, as it's a moody creature whose song titles hint at general dissatisfaction with the corrupt times we live in: "What is the State of Your State", "Your Invasion is a Lie", "Unforgotten, Unforgiven". Dive into the first of those and The Repeat Beat Poet lays it out bitterly ("What's a bullet without a market?"), over clattering and buzz before the music busts into the "The Invention of a Lie" wherein Idris Rahman's sax squiggles eloquently express malcontent. Throughout, percussion leads, its relentlessness expressing urgency and resentment. A welcome and unexpected step off the beaten track. The second album from Oslo's Oddrun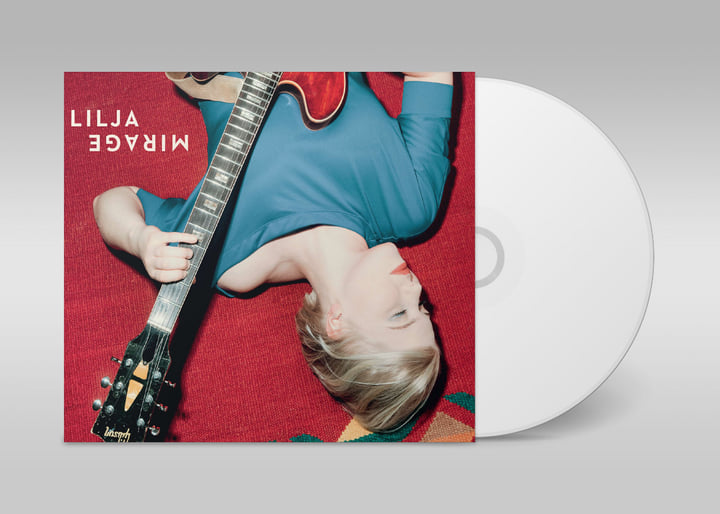 Lilja Jonsdottir is very different but has in common a push-away from jazz convention, going somewhere new. Her usual band joins forces with four musicians from around the world, drawing from their heritage; Sara Marielle Gaup representing the Sápmi people from Scandinavia's far north, percussionist Célio de Carvhallo from Brazil, Morocco's Zakaria Houaoura on the guembri bass lute, and Pakistan's Ashraf Sharif Khan on sitar. The results, mingling Gaup's joik chanting with Jonsdottir's virtuosic guitar picking, range across the propulsive tribal beats of opener "On Your Shoulders" to more delicate and traditional songwriting such as the delicate "Deatnu 2021" or the busy pagan global roots celebration of "Lila". The whole album is a rich and successful fusion. Comes in photo/info inner sleeves, with a 12" x 12" photo/lyric insert.
Avenged Sevenfold Life is But a Dream… (Warner)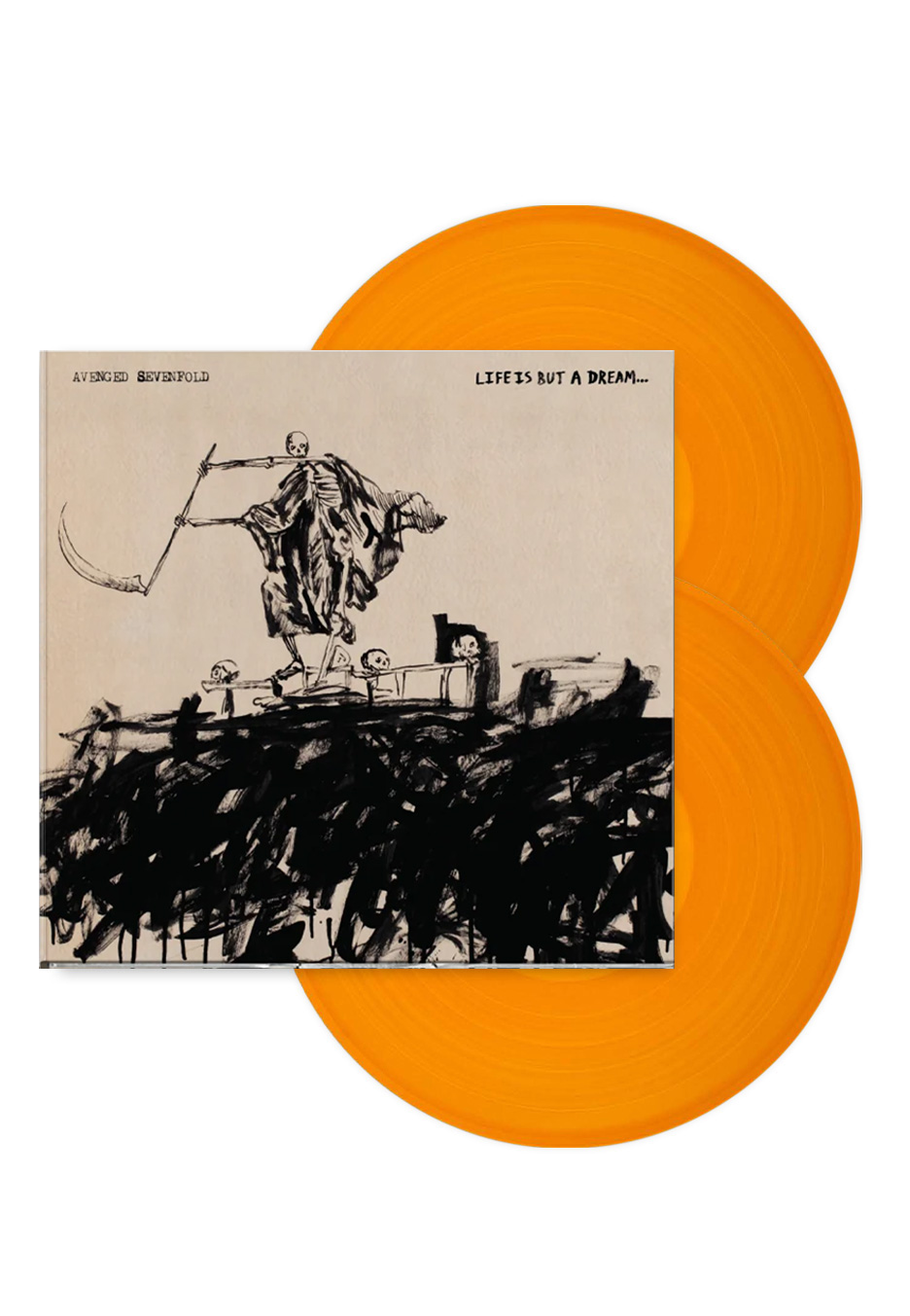 Californian metallers Avenged Sevenfold have been going for nearly 25 years but have usually kept a few steps ahead of predictability. Hail to the King, a decade ago, moved them into new territory, veering from pure battering into multi-styled hard rock songwriting, then the follow-up, 2016's The Stage headed out into the dreaded prog rock, but survived via imaginativeness, despite its length. The same can be said of Life is But a Dream..., which simply refuses to stay still, jumping from style to style without cease. Take the triptych of songs on the final side of the four (in gatefold); opener "G" initiates as a horrible multi-time signature fret-wank mess, but then, while still crashing two time signatures together, plonks a catchy strummed song in the middle, throws in a wry, smoked-out gruff Hollywood voiceover, before dropping into the synth bleepery, funk, bass, Vocoder and pop melody of "(O)rdinary" which sounds like it comes from Daft Punk's Random Access Memories. That a metal band would dare to do this is one thing. That they pull it off is quite another. Along the way the lyrics playfully ruminate on existentialism and the superficiality of everyday existence, while the songs jam around sounds akin to everything from Aphex Twin to Queen to string-led Dean Martin balladry. Fans shouldn't fear, though, there's enough solid ROCK along the way. Comes in art/lyric inner sleeves.
Various Anyway EP (Circoloco) + Various Bleeps, Bass + Breaks Volume One ((Musique Pour la Dance) + Various Bleeps, Bass + Breaks Volume Two ((Musique Pour la Dance)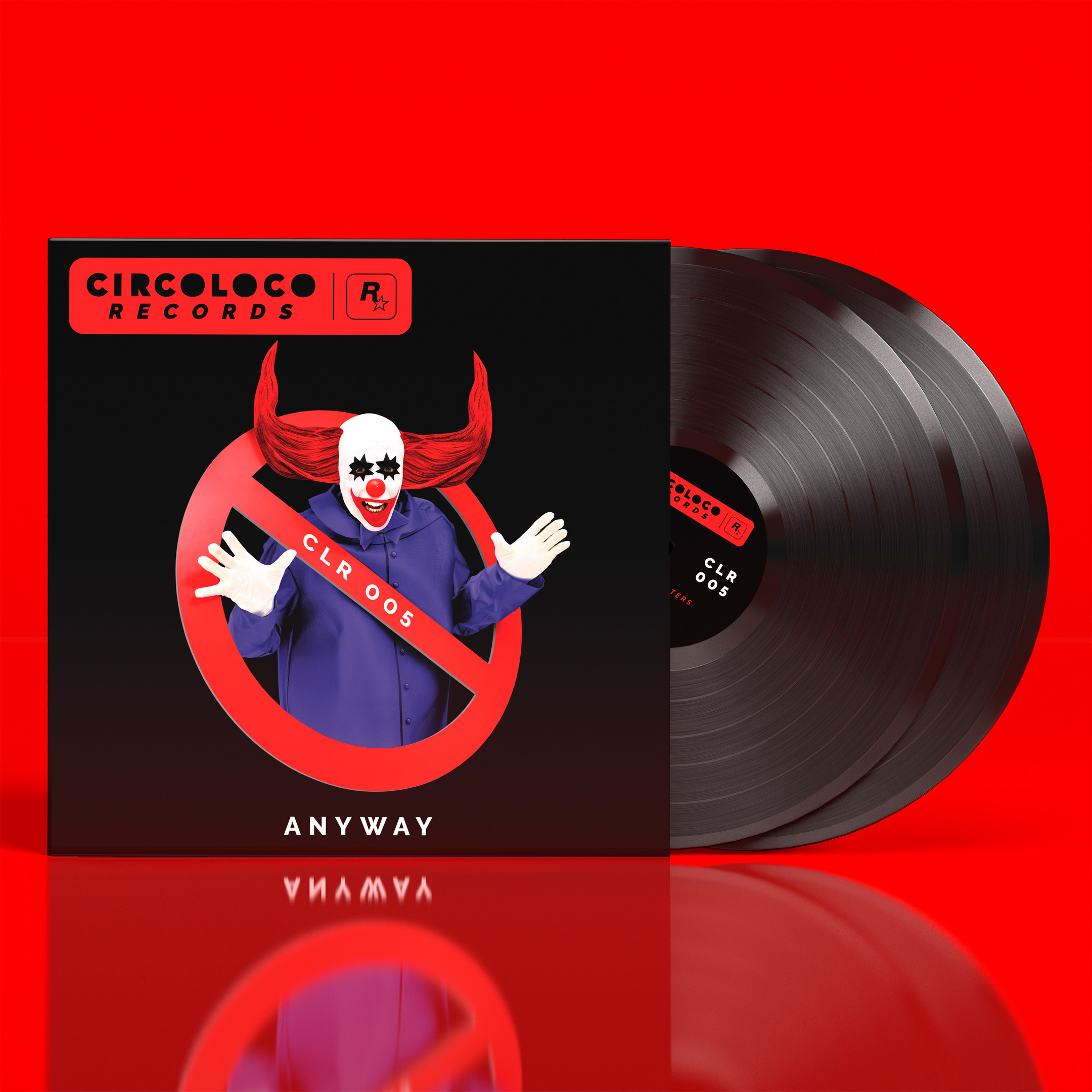 Club sounds new and old. Let's start with the new. The music industry is fucked. The film industry is fucked-ish. Social media is just a mess. You know where the money is? 'Course you do. Games. Those guys and gals are loaded, loaded, LOADED! Which leads us to the new showcase EP from Circoloco Records. Someone at Rock Star Games must like to party. They gaming giant has backed a label connected to the Ibiza club institution Circoloco. Games industry chump change could probably pay off Britain's national debt so funding this is pennies found down the back of the sofa. Not sneering, by the way. Go for it! More please! I heartily hope the gaming industry turns on the money hose to all art forms, 'cause it ain't coming from anywhere else. Anyway, back to the matter in hand. The Anyway EP is a double containing five tracks, all of them tripped. Leafgar Legov's "Goes", Adi's "Next Chapter" and Edward's "Pinatra" are all stripped back, twinkling space-rollers designed for very late nights shuffles. Likeable stuff but the highlights are last year's slow-burning DJ favourite "Iza" by Map.Ache (AKA Carlo Resoort of Dutch pop-trance giants 4 Strings and German DJ-producer Jan Barich). It combines slivers of opaque, chopped-about, half-heard vocal with glimmering shards of gorgeous synth melody. And "Clown" by The Ghostbusters which, as befits its title, is queasy, relentless horror filmic doom-house, rife with sinister effects, off-key rave stabs and gradually rising druggy weirdness. The latter two pieces stand up as worthwhile well beyond their dancefloor functionality. Travelling back in time are the two gatefold
double Bleeps, Breaks + Bass sets, with cover art by Trevor Jackson. They see Oliver Ducret, head honcho of Swiss dance music staple Mental Groove Records, lovingly curate a collection of lesser-known tunes from the age of rave. By plucking cuts mostly from 1990, with a sprinkling from 1991, he cleverly offers a different vision than the usual crazed riffs, Beltram hoovers and frantic vocal samples of the "hardcore" ushered in circa 1991-into-'92. He reveals, instead, the almost electro aspect, serious attempts to emulate Detroit techno. For instance, check out Terra Incognito's "Alien Elements" , which hails from Luton, but could have been from Bellevue, Michigan. There are names dance music afficionados will recognise, such as KLF vs Moody Boys, Biosphere, A Certain Ratio, Unique 3, a pre-Advent Cisco Ferreira & Colin McBean (as KCC), a pre-4 Hero Marc Mac (as a pre-Drum & Bass Tek 9), but there are also plenty of brief flashes of inspiration that were then lost to history. These two sets give a much more imaginative window into those times than the average back-in-the-day classics mash. Both come with a 12" x 12" insert that detail the history, as well as the background of each track.
Rhiannon Giddens You're the One (Nonesuch) + Molly Tuttle & Golden Highway City of Gold (Nonesuch)
Two albums that dive into Americana with knowledge and commitment. Rhiannon Giddens has spent the last decade being hugely lauded and celebrated for her reimagining and recalibration of US folk traditions, notably around the banjo. She's won endless awards and all that. By all rights, then, she should be bland mainstream-suck-up, but she's avoided that, exploring all kinds of avenues in an almost academic way. She's consciously joined the dots between kindred musics that have long been culturally separated, since right back to Okeh Records in the 1920s and the division of "race" and "hillbilly" releases. All that said, You're the One steps back from conceptualism and sounds like Giddens making a straightforward pop-rock record, tinted with her influences and including a solid guest appearance by country star Jason Isbell. Mingling Memphis-stye horns with an Appalachian feel and her
own particular soulful Americana, this isn't tricksy music, just upfront, inclusive, immediate and human. Comes with 12" x 12" photo/lyric insert. Another one of Nonesuch Records, and another one with a Grammy to her name, but of a different generation than Giddens, bluegrass sensation Molly Tuttle not only has an authentic pickin' feel to her music but she can write classic country songs, yarn-spinning numbers that celebrate the wilds of America and the characters who live there. Her latest contains no filler, just 13 songs which balance hoedown thrills, sparkling, speeding musicianship, narrative lyricism, and her classic emotive country'n'western voice. Comes on pale semi-transparent aquamarine vinyl with a four-page 12" x 12" photo/lyric insert.
Kraak & Smaak Twenty (Jalapeno) + Fila Brazilia Retrospective Redux 90 > 22 (Re:Warm)
A couple of retrospectives by electro-funk production units born of clubland obsessions. Kraak & Smaak are a Dutch trio celebrating 20 years in the game with a double album collection on cartoon gatefold. Their music runs the gamut from Seventies sex-funk pastiche to smart hip hop-funk (check the vivacious, cheeky "Money in the Bag") to catchy pop-funk, as in the witty "Good For the City", featuring Sam Duckworth of Get Cape. Wear Cape. Fly. It includes a pair of tunes that are probably their best-known, the spacey Hindi-flavoured trip-hop take of "Man of Constant Sorrow" and the jolly breakbeat "I Don't Know Why", featuring Ben Westbeech. Fila Brazilia have been around longer. I am sufficiently ancient to remember a time (late Nineties?) when it was difficult to pick up a 12" single that didn't contain a Fila
Brazilia remix. Their double compilation delves back further in that decade. It's in a photo info/gatefold containing a bizarre set of old notes, from a retrospective that appeared when they first closed shop in 2006, aggressively claiming the duo viscerally reject the music business and are more punk than punk rock, despite their sound being classic stoner downtempo beats of the Lemon Jelly/Kruder & Dorfmeister/Mr Scruff variety. Hold the cynicism, though, their first Pork Records releases were early in that game. And they make quality marijuana beats, chopped about, friendly, interjected with real JBs-basted funk on cuts such as the organ-fuelled corker "Little Dipper". They reformed in 2020 and one of the tunes they made then, "Hush Hush", is here, a squelchy noodle, along with a brand new one, "Toro de Fuego" which sets a 4/4 going and drags us off into elegant house-tronica. Cherry pickers dipping into either of these albums looking for warmth rather than edge will find juice that suits.
Ultravox Quartet 40th Anniversary Deluxe Edition Boxset (Chysalis)
Ultravox's third album with Midge Ure as frontman was recorded with "fifth Beatle" George Martin and released in 1982. They were on a roll, tune-wise, with four hit singles, all of them catchy songs, "Reap the Wild Wind", "We Came to Dance", "Hymn" and Visions in Blue". Whether you dig 'em – and the rest – depends whether you can handle Ultravox's habitual pomp and preposterousness. Today I am enjoying their proggy, earnest and WE-ARE-SERIOUS-MUSICIANS take on synth-pop (equally, sometimes their combination of stentorian production, humourless pretension and Ure's urgently passionate vocals seem po' and ridiculous). The tester cut is "Hymn", surely one of the most portentous, totalitarian-state-crowd-rally anthems ever released as a single… and, yet, what fun to sing along to the chorus wearing a stern expression and punching the sky. I confess it's been a guilty pleasure for many years. Non-single tracks, such as "Serenade" also solidly hold the line. The boxset consists of two double albums on transparent vinyl, the first containing the original album, single versions, and B-sides (the latter showcase their range, from the Japan-ish instrumental "Hosanna (In Excelsis Deo)" to the forward-thinking, electro-flavoured "Break Your Back"). The second pair of records are a previously unreleased live set from the Hammersmith Odeon in December '82. It's crisp and energetic, and makes me want to see the band live again, albeit the last time I saw them, during their 2008-13 reformation, the crowd was one of the most sedentary I've ever come across. That's hardly the band's fault, though. Cut well to plastic.
Various Colleen "Cosmo" Murphy presents Balearic Breakfast Vol.2 (Heavenly) + Captain Planet Sounds Like Home (Bastard Jazz)
Balearic is a contender for the most open-to-interpretation genre of all, being, as it is, music that's similar in intent to that played by Alfredo Fiorito when he was experimenting with Amnesia's beachside dancefloor in the 1980s. At worst, this can mean some terrible old Chris Rea or Phil Collins records, but mostly it's come to describe laidback, gauzy but just-about-danceable tunes, lazily narcotized, that somehow hint at balmy Mediterranean evenings, nights and dawns. Brit-based American DJ Colleen "Cosmo" Murphy has become a go-to curator of Balearic, via her Worldwide FM radio show, and, given she was mentored by The Loft's David Mancuso, who was beyond Balearic before Balearic existed, she comes from a solid heritage. Her latest volume of Balearic Breakfast is a case in point, running the gamut, over two records in art/info sleeves, from the honeyed jazz-pop of "The Wings of the Morning" by Dr Robert's contemporary collective Monks Road Social to the lengthy, blissed-out prog-tronic noodle "Omamiuda (Prayer for Japan Version)" by Joe Claussell and Jephté Guillaume in their new agey Mental Remedy mode, to Tokyo DJ Kaoru Inoue's cheeky "Extended Disco Dub" remix of HF International's mellow reversion of Hall & Oates's "I Can't Go For That (No Can Do)". Aside from Gallo's "Abysso", from 1986, it's all relatively modern, most tracks dating from the last two or three years. It's too pacifying for me but Murphy knows her ground and has proficiently gathered together cuts that have never been on vinyl or, due their rarity-related retail price, might as well not have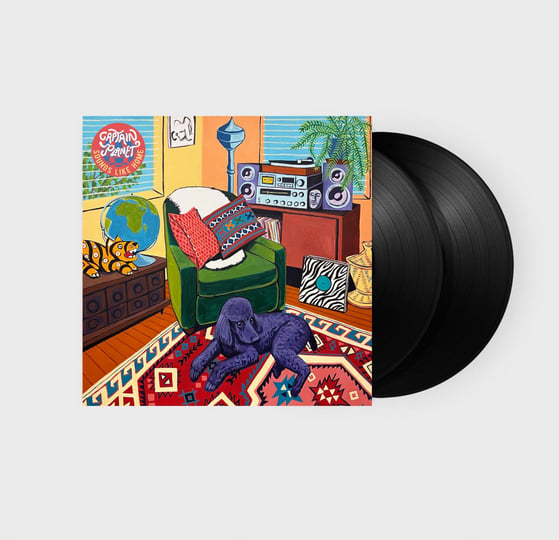 been. New York DJ-producer Captain Planet is a prolific chap, and his usual M.O. is to slop together a gumbo of global roots flavours with hip hop beats. His latest is a double, packed with guest vocal appearances from the likes of US reality TV personality and Little Mix songwriter Shungudzo, Colombian pop-rocker Jimena Angel, and Antibalas guitarist Chico Mann. It's cuddlier and more dinner party background than what I've heard of him before, but in a tropical barbecue kind of way. It's no surprise he's increasingly earning from TV synch rights as this double album is feel-good and has a musical magpie spirit without ever being intrusively noticeable. Sounds damning but if you were in a bar in Ibiza , the sun blazing down and this was on, you'd be loving it. And that is Balearic.
ALSO WORTHY OF MENTION
Ekiti Sound Drum Money (Crammed Discs): Essex-raised British-Nigerian musician Leke Awoyinka spent chunks of his youth in London and Lagos, and that experience is what forms the bedrock of his sound. His second album pinballs between clattering African rhythms and horns, jazz-funk female vocals and his own voice, which slips easily between the fringes of UK hip hop and something much more Afro-centric. It's more soul-laced than bangin' but chugs along with pleasing originality. I'd like to see this live. The dedication on the inner sleeve is especially touching: "Dedicated in loving memory of my father Adeleke Snr and my brother Abram Wilson, I miss you both everyday. I laced this joint with tons of horns so I know you can both hear them from up there." And, it's true, he has!
Vivian Stanshall Rawlinson's End + Dog Howl in Tune (Madfish): Vivian Stanshall, who died in an electrical fire in London in 1995, is one of the rightly celebrated eccentric bit-players of Sixties and Seventies counterculture, as famed for his boozing partnership with Keith Moon as his unlikely musical adventures with the Bonzo Dog Doo-Dah Band (those who wish to dive deeper are pointed towards Chris Welch's biography Ginger Geezer). These two releases have been long in gestation, passed between various parties, caught in development hell, and much else, over the decades. The background is well and extensively told on 12" x 12" inserts by Michael Livesley, Roger Baswell and Andy Frizell. Livesley, particularly, who worked on much Stanshall material after his death, even fronting the Bonzo's on a tour, explains the extremely complex process of piecing together Rawlinson's End, a sequel to the John Peel Show episodes, the albums, film and book. For those unfamiliar, it was a 1970s cult thing, based around Monty Python-esque spoken word ramblings sending up the fusty, decaying, failed remnants of the British Aristocracy via the world of Sir Henry Rawlinson and his bizarre family/entourage. The double album will be a treat for fans, TARDIS'd in from an era when we'd sit about listening to comedy albums. Perhaps it might fit in the podcast era? Seems a little unlikely. I was never a camp follower so, while finding the album bizarre and appealing, have not slid immediately under the hood. The musical album, though, Dog Howl in Tune, is more immediate, 12 songs, a good few of them from Stanshall's Stinkfoot musical from the mid-Eighties. The title track is a gruffly charming blues, and the album veers between styles; Bonzo-esque music hall, bass-voiced oddball ballads, jolly pub songs. Actual tunes are never far, and there are classic Stanshall lines along the way ("I eschew booze and I don't do sex/Don't expend my vital juices in discotheques"). On lyric inner sleeves, they're a charming treat from another age.
Joanna Sternberg I've Got Me (Fat Possum): New Yorker Joanna Sternberg's second album is packed with witty, piano-led folk-Americana ruminations on lost love. They have the feel of wandering into a bar and the house player offering their blues in a style that's self-effacing and affable. Their voice (Sternberg identifies as gender-neutral) is particularly distinctive, with a high-pitched twang that's immediately identifiable, cute but hurt, and suits the content of the songs. Conor Oberst is a fan and it's easy to hear why. Comes on butter yellow vinyl with a cartoon art poster/lyric sheet illustrating the songs.
The Allergies Tear the Place Up (Jalapeno): The Allergies are a prolific production duo who create festival-y Brighton party music, which is to say that, over a good few albums and singles, they've honed an effective formula of brassy funk and sampledelic hip hop that wears a gigantic smile and shouts, "Sunshine good times!". I expect that if I came across them in the South-East Corner of Glastonbury Festival, off my noodle, I might be in there, but right now, even on a hot day like today, their unnuanced relentless, derivative, old skool jollity grows one-note. Nonetheless, their (sixth) album is ripe with floor-moving bounce, featuring samples of Junior Delgado and Dele Sosimi, as well as vocals from MC Andy Cooper. There are also stand-out cuts such as the speed-rapped banger "Tear the Pace Up", which won't be denied. Comes with a 12" x 12" info insert.
WHAM! Echoes From the Edge of Heaven: The Singles (Sony) + ABC The Lexicon of Love Live (LiveHereNow): Releases from two giants of 1980s pop, one extant, the other long gone. Let's start with the huger and long-gone one. The WHAM! collection is, presumably, intended to tune into the wave of interest raised by the new Netflix documentary (entitled simply WHAM!). It's a double on gatefold that includes all eleven of their singles, as well as various mixes of the same (although not the absolutely killer Special US Remix of "Wham Rap!"), plus "Club Tropicana" B-side "Blue (Armed with Love)" and one of their final recordings, the whispered sexy-argument electro-funk of "Battlestations". Everything is easily available elsewhere so this is for those after a one-stop vinyl shop. George Michael was a song machine and we hear him develop here. I enjoy the material from debut album Fantastic but then lose interest, not a fan of "Freedom", "I'm Your Man", or, God forbid, "Wake Me Up Before You Go-Go". But you can call me churlish as these are beloved hits of the era. If you want 'em, here they are! ABC are still around and their latest is an in-concert triple in triple fold-out photo gatefold on richly silver-sparkled deep, dark purple vinyl, with a 12" x 12" four page photo booklet. Recorded 40 years to the day of the release of the original Lexicon of Love album, with the Southbank Sinfonia conducted by Anne Dudley, in Sheffield City Hall, their home patch, it's an opulent and joyful package. The set starts with non-Lexicon hits such as "When Smokey Sings" but gradually builds into the main event which is decently recorded and delivered with gusto. Most of us probably only need the original album or greatest hits but for the devotees, they've gone to town with this one. It emanates attention to detail and a sense of cheerful celebration, both in the music and the presentation.
Fredfades Caviar (Mutual Intentions): Fredfades, real name Fredrik Øverlie, is a Norwegian DJ-producer who's built himself a steady career in mainland Europe, and released various DJ-friendly cuts and collaborations over the last decade. His second album, on his own Mutual Intentions label, sounds to these ears like acid house-era 808 State given a smoothed but not unpleasant beach bar update for 2023. Whooshy synth sounds, blissed vocals, sax, orgasmic groans, and electronic handclaps jog around easy-going 4/4 rhythms, interspersed with slivers of drum & bass, breakbeat, chill-out and the occasional Paradise Garage-esque sung vocal. It is, without doubt, that word again, Balearic.
Charlie Watts Anthology (BMG): Always the coolest Stone, when asked what his favourite records he'd played on were, Charlie Watts was given to stating, deadpan, that they might be his jazz projects. This collection gathers together work from three decades of that, featuring a variety of different bands and flavours. Much of it sees Watts and comrades attacking standards such as "Stomping at the Savoy" with relish but there are also cuts with a who's who of jazz assisting him on his Charlie Parker tribute album, and also the mellow Duke Ellington-ish old school orchestral songs. Most interesting are a pair where, instead of simply enjoying himself, which is what gives most of the album its oomph, he pushes at his own boundaries on the two cuts from the Charlie Watts Jim Keltner Project album, embracing new tech for the funkin' groove of "Roy Haynes (Reprise)" and the Latin frolicking of "Airto". Comes on in black'n'white photo gatefold with photo/info inner sleeves that also contain a short background piece by the writer Paul Sexton.
Jim Bob Thanks For Reaching Out (Cherry Red): Carter USM's Jim Bob is ever-reliable, a troubadour who regularly issues state-of-the-nation broadsides, apparently with access to a bottomless cache of catchy tunes ripe for his sniping lyrics. The themes of his latest are that we're in end-times, the idiots are winning (they do appear to be), but that there's always room for hope. As one song suggests, "We need to try harder, we need to do better." Snapshots of a cast of characters sit alongside potshots, with targets ranging from Elon Musk to America's Second Amendment to self-righteous police-affiliated right wing press (the latter in the sneering punk of the excellently titled "Sebastian's Gone on a Ridealong"). Arriving on creamy violet vinyl in gatefold with a (rather late in the year) cartoon calendar representing the songs, Jim Bob's work is as muscularly constructed as it ever was. The zeitgeist may have swirled off somewhere else, but this stuff stays the course, regardless.
James Ellie Ford The Hum (Warp): James Ford, once half of Simian Mobile Disco, is also one of the most in-demand producers of recent times, working with everyone from Gorillaz to Depeche Mode. Stepping back due to illness, he's been pootling away in his studio making a solo album. It all sounds very unforced and laidback, with Ford playing and layering all the instruments. It's woozy downtempo stuff, often instrumental, each track rife with sonic splashes and background colour, the overarching flavour a kind of soundtracky indie-psyche jazz fusion, and most of the vocal tracks sounding like George Harrison's contributions to The Beatles' Magical Mystery Tour. Something about it reminds of Robert Wyatt's considered and rustic oddity. Comes with a large poster based on the cover art.
Divide And Dissolve Systemic (Invada) + Tigercub The Perfume of Decay (Loosegroove): Two albums that take the heavy rock template and head somewhere wilfully alternative. Divide And Dissolve are an Australian doom metal duo consisting of two women of Native American/Afro-American heritage and Maori mixed race heritage, respectively. The latter fact is mentioned due to their having a track record of socio-political intent relating to their relationship with white hegemony. Their fourth album is primarily instrumental, like most of their work, aside from the spoken word "Kingdom of Fear", featuring Venezuelan writer and artist Minori Sanchiz-Fung on vocals. It's a grinding album that has as much in common with avant-garde experimental music as metal, deliberately lo-fi, letting ears dig down into the complexity of sound within the sludgy slow-riffing. Comes on aquamarine vinyl with 12" x 12" photo/lyric/info insert. Tigercub are more straightforward but no less noisy. They're a Brighton three-piece, and their third full-length album has a certain amount in common with prime-time grunge but they're also deliberately noisy, pushing at the fringes of the rock sound into something gnarlier. There's some spectacularly twisted riffing but the songs still hold together. Comes on white vinyl with a 12" x 12" photo/info insert.
Athos To Know Where It's Going (Abaju!) + Pedro Rosa Midnight Alvorada (Abuju!): Two debut albums from the eclectic Swedish label Abaju!. Both artists draw on global roots sounds of their region to create upbeat music that's more life soundtrack than in-yer-face. Classically-trained London brothers Anthony and Demetri Kastellani are Athos and draw on their Greek-Cypriot heritage to create something that mingles traditional village music, bouzouki and so on, with more contemplative studio explorations. With occasional vocals but mostly instrumental, it's thoughtful and not always as light as it, at first, seems. Comes on transparent vinyl with 12" x 12" lyric/info insert. Pedro Rosa, on the other hand, is a Spain-based Brazilian whose album is a tribute to the plethora of styles that hail from his homeland, all filtered through a simple acoustic guitar'n'vocal template, but with contributions from additional female vocalists. Again, it's an album that initially appears all sunshine, but as the listener beds in, reveals itself to have a more nuanced approach to emotion. Both albums don't strive overly to make their presence felt but may tease inclined listeners in.
David Byrne & Fatboy Slim Here Lies Love (Nonesuch): A rock musical about the life trajectories of Imelda Marcos and her childhood friend Estrella Cumpas, from the minds of David Byrne and Norman Cook. Without casting aspersions, this sounds like an idea that might crop up in a very VERY late-night blather, after a whole lot more than a few shandies, only to be forgotten within the hour. However, here it is, re-released on double vinyl in gatefold with a 12" x 12" four-page booklet wherein David Byrne explains its provenance. First released in 2010, the idea is that it was the template for a stage show. This has been performed a few times but is ostensibly opening on Broadway later this year. It's a rise'n'fall story, comparing Imelda's excesses – and love of discos – with Estrella's poverty. A host of female singers take on songs representing both women – Cyndi Lauper, St Vincent, B52 Kate Pierson, Florence Welch, Santigold and more – but, best of all, for such an indulgent fantasy project, the songs are actually good. Just check out the short but contagious Latin upswing of "How Are You?", featuring Nellie McKay, or the sweeping socially conscious torch song ballad "Order 1081", featuring Natalie Merchant. To add to the impetus, there's plenty of Fatboy beats keeping up the momentum. Probably because the whole idea seems so bizarre, the whole thing has been somewhat dismissed and forgotten, but it's a lost gem.
Guadalupe Plata La Ruina (Everlasting): To be crass, Guadalupe Plata are a kind of Spanish Black Keys (with a smidgeon of ZZ Top). The duo, whose every other album has been eponymous, all six of them, play a twangy Hispanic blues, part mariachi, part Cramps. The songs bring to mind dangerous dusty desertscapes, overamped electric guitar hum redolent of bar fights, perspiration and cold beers, but the Spanish lyrics, apparently dip down into myths and folk legends. Imagine Grinderman having it out with the Allman Brothers, but solely through the prism of distorted dirty flamenco spirit. One to see live, for sure.
Hardwicke Circus Fly The Flag (Alternative Fact): Discovered by Stiff Records' Dave Robinson, Carlisle's Hardwicke Circus follow in the steps of artists such as Sam Fender and The Lathums, taking their Northern heritage, binding it to semi-autobiographical indie songwriting, and creating an old-fashioned post-Arctic Monkeys guitar pop. Their penchant for over-chirpy choruses is not for me but there's no denying the five-piece have a nifty way with a hook, redolent upon occasion of Teardrop Explodes and Dexys, perhaps partly due to their use of brass. They sound like a band we'll be hearing a lot on the radio in due course.
Minimal Orchestra Lift Off (Cyclid/I.O.T.): French outfit Minimal Orchestra are, apparently, a duo when recording but a five-piece when they tour. Their third album is a deft combination of electronic rhythmic dynamism and jazz input. Such a description usually results in a sound I've occasionally termed "jazzual", meaning bland jazz-tronic background muzak, but Minimal Orchestra's fusion veers towards a stauncher drive and beat, not so chilled. To this they add trumpet, keys and the jazzy rest. Without over-complicating their sound palette, keeping things relatively pared back, drums never far from the front, they maintain interest throughout. Comes on smeary blue vinyl.
AND WHILE WE'RE HERE
Arthur Jeffes' Penguin Café have slowly wandered out from under the shadow of his father's original Penguin Café Orchestra, and their latest album, Rain Before Seven…, their fifth, on Erased Tapes Records, upa the ante to new levels. It's a lovely summery thing, folkish themes rubbing shoulders with spaghetti western ideas and a delightful cheery Afro percussive seasoning sprinkled in. It might be their best album. Well worth a visit. Poet Laureate Simon Armitage's music project LYR return with a second album, The Ultraviolet Age on Clue Records. His words combine with bandmates Richard Walters, presumably constructing the original tune and contributing sung vocals, and Patrick J Pearson, building the production into something that veers between moments of God Speed You! Black Emperor-ish majesty and quieter fuzzily organic productions. A stand-out is "Presidentially Yours" but, overall, the album's unpretentious contemplation around the rustic-urban north of England is quietly successful. Daniel Blumberg won an Ivor Novello for his striking soundtrack to the Mona Fastvold's 2020 western-romance The World to Come. His latest release is a six-track mini-album, Gut on Mute Records, wherein he emotes over a sparse soundtrack of skittering percussion, harmonica and atmospheric keys/synth. It is serious music, apparently partly inspired by an intestinal illness (hence its title). The musical palette is interesting and original but the overall slow-rolling moroseness doesn't haul me in. Slightly recalls the early work of Anohni. Breakout Californian bluegrass band Nickel Creek haven't released an album in nine years. Their latest, Celebrants on Thirty Tigers Records, is a double in gatefold that swings between their more adult-easy crossover sound, and vocal harmonies and fiddle-versus-mandolin soloing. The vinyl is described as "confetti yellow" but looks more like a marbled latté spill. Those wondering what to expect from London DJ-producer Ash Walker's fourth album, and first in four years, Astronaut, might note that it arrives via Night Time Stories, the sub-label of the Late Night Tales post-club chillage brand. Featuring a bunch of guests, such as Lamb's Lou Rhodes, contemporary trumpet queen Yazz Ahmed, and Brighton jazzers Ebi Soda, it's basically trip-hop, easy smokers' grooves for 2023 (or 1998!). As such it's head-nod that few will hate but will anyone adore? It does, however, come in a shade of transparent vinyl I've never seen before, a rosé blush-like Spanish pink. The Sound are a band much-beloved yet never fully appreciated and destined, unfortunately, unless some cultural fluke book, film or TikTok pushes them unexpectedly forward, to be forgotten. Mining territory somewhere between Joy Division, The Cure, The Chameleons and Depeche Mode, they existed for a decade, ceasing in 1988. Their catalogue has been much-mined but the new collection, New Way of Life, has only ever been on CD before, as part of a 2015 boxset. It consists of 10 tracks, demos, including versions of singles "Counting the Days" and "Golden Soldiers". It makes a persuasive case for them, but
would benefit from more info about the band and music. The inner sleeve contains nothing much. Darling West are a biggish-in-Norway band centred on husband'n'wife Mari and Tor Egil. Their fifth album, Cosmos on Jansen Records, is a well-crafted and upbeat set that mingles West Coast strummery with indie punch. It arrives in photo/info inner sleeve but the band's look deserves a photo, so check 'em out there on the left/right. In vaguely similar territory, but more 4ADish and Nineties is Air Miami's me. me. me. – which is because it's on 4AD and from 1995! It's also more opiated-sounding in that shoegazey Galaxie 500/Mazzy Star way. The duo, Bridget Cross and Teenbeat Records' Mark Robinson, were born of Washington DC avant-rock-pop outfit Unrest but their own sound, here cut well at 45 RPM over two discs, and including bonus cuts, is a more hazed out but often tuneful jangle. Another band from the Nineties, but of a very different kind, and here with new material, is Corduroy, who have a mini-album Men of the Cloth, out on Acid Jazz. Their library-music-flavoured mod-ish sound prefigured Britpop's retro obsessions, but without the laddishness, and the new material's organ-fuelled grooviness is an affable continuation, with the single "No More Me Me Me" proving their songwriting chops are intact. The vinyl looks like a zebra spin painting. Flipping back to Air Miami as a reference, Chair of Flowers are a London-based band from Cardiff and their second album, Never Ending Space on A L T E R Records, contains a fair degree of narcotic jangle but also owes a larger debt to early Cure and bands such as Wasted Youth. It could easily have been made in 1980 but it does what it does with conviction. Comes with a 12" x 12" lyric/photo/info insert. Michael Morley is a New Zealand artist whose music doesn't fit easy categorization. He has been in various bands over the years, including The Weeds, Dead C and the excellently named Wreck Small Speakers On Expansive Stereos. He latest solo venture, The Numbers on Birdman Record/El Studio 444 Records, consists of distorted, over-amped guitar noise, Morley groan-singing over it in a fashion that initially made me think I was playing the record at too slow a speed. It's challenging stuff, redolent of Justin Broadrick's less drum-led projects, but very much its own thing. A good chunk of jazzual explorations and tonal abstraction this month. Let's start with the former. Magnus Öström was drummer in the acclaimed Esbjörn Svensson Trio but has slowly built his own career since the untimely death of his lifelong friend Svensson in 2008. His fourth album, A Room For Travellers, in info inner sleeve, on Jazzland Records only has six tracks. Their melding of guitar and bass with various synth and keys is intended to be a tribute to nature. I am not hearing that but it's a lively intermingling that has a propulsive internal drive. The second album from Berlin-based Bosnian-Slovenian singer Mirna Bogdanović is Awake on Berthold Records. It's a fully realised set of songs that are complex but approachable, Bogdanović vocalising and holding her own atop a swerving stew of dense jazz action, replete with strings. It's one that's both immediate and reveals more as the listener spends more time with it. Comes in lyric/info inner sleeve. More vocal jazz, less full-on than Mirna Bogdanović, is Glaswegian eight-piece Azamiah, whose debut is called In Phases on Rebecca's Records in association with the usually reliable !K7. Frontwoman India Blue's airy vocals top a confidently laidback instrumental collation on cuts such as the echoingly expansive "Bedroom". Mama Terra are on Acid Jazz and are the latest group to spring from the creativity of Glasgow-based jazz keys whizz Marco Cafolla, who has worked with many names as well as his own Federation Of The Disco Pimp. The debut album, The Summoned, features his regular sparring partner, the sax don Konrad Wiszniewski, alongside a rhythm section and trumpet-player from New York. Mostly instrumental, but with occasional vocals by Rachel Lightbody, it draws breezily on the cosmic jazz heritage of Alice Coltrane and how that's fed into US soul. Summery sounds from Jerusalem-based bassist Yosef Gutman Levitt & his virtuosic guitar-playing old mate Lionel Loueke. Together with pianist Omri Mor and drummer Ofri Nehemya, they offer a jazz-tinted (as opposed to sheer jazz) selection on Soul Song on Gutman Levitt's label of the same name. Happy, heart-free brush-stroked filmic instrumentals are the name of the game. But on to the more abstract soundscape fare. Richie Culver is a multi-disciplinary artist from Hull who's probably better known for his visual work but last year's I Was Born By the Sea album was a poetic, observational work focused on the dead-end aspects of his home city. It now returns on double gatefold on clear vinyl remixed into illbient, noise-tinted soundscapes and word interludes by the likes of Space Afrika, Fixed Abode Records' Rainy Miller, and producer Teresa Winter (whose own work takes a similar perspective on her hometown of Bridlington). The exception is the Fila Brazilia remix which achieves a moody breakbeat-funk bounce. Even deeper soundscaping is to be found on Living Circle, the second album from Stockholm pianist-composer Shida Shahabi on FatCat Records' modern classical spin-off, 130701. She has moved from simple piano meditations of earlier work into fogged, cello-melancholied pieces one could imagine as the soundtrack to a camera panning a gigantic town hall decades after the apocalypse, all dust and bones and things gone. For me, such music is subtly potent, yet not ideal home listening. As a cinematic aide, it would work well. Aussie pianist-composer Josh Cohen's album Weird Time Signature on DNTWIG Records is closer to Shahabi's earlier work. The press release describes it as "a piano Record for fans of electronic music" and, with its minimalist tropes and John Cage-ish desire to include extraneous noise as the piano's played, all the reverb'n'shuffle, it's easy to hear why. There have been a few records in this vein in recent years, my favourite being Matti Bye's This Forgotten Land. Cohen's a decent addition, a calming for brain-blitzed times. I only need a couple of such records in my collection, but maybe you need more, or maybe you don't have any and this could be yours? In terms of 7" singles, Anglo-French-Turkish duo Kit Sebastian's "L'Addio/Hayat" double-header has a sticker on the cover saying it's "a breakbeat driven, sultry ballad, backed with a hazy, psychedelic scorcher" but, in fact, it's more of an easy listening vibe throughout, although there's enough of a joss-sticked vibe to deserve the use of the terms "Hazy" and the female vocals are, indeed, "sultry". Mr Bongo also gives us "Say You'll Be Mine" backed with "Your Love Makes Me Crazy" by the late jazz-funk keys sidesman Don Blackman, both tracks newly discovered in a cache of his music. The former is a functional instrumental and the latter a very Eighties soulboy cut. Comes with a lyric sheet. Greg Henderson's cult 1982 disco-boogie number "Dreamin'" arrives via Demon, and is full of mid-paced tropical dancefloor cheer without being super-memorable. Finally, The Alarm's new album, Forwards, on Twenty First Century Records, comes on white vinyl in lyric/info inner sleeve. It's completely not my thing. Passionate Joshua Tree-ish bombast! But I have a longstanding respect for frontman Mike Peters, because he never, never gives up, never has, since long after his commercially viable ship sailed. This is still what he does and will be until he drops. Keep on keepin' on. It's the only way. Life is measured in that, not the rest. So good on him.
FINALLY, THREE THAT HAVE ALREADY BEEN REVIEWED ON THEARTSDESK BUT WHICH ARE WELL WORTH OWNING ON PLASTIC
Kesha Gag Order (Kemosabe/RCA): I reviewed this Rick Rubin-produced groundbreaker here, and it's my Album of the Year so far, an essential listen, wherein the US pop star confronts her demons over a psychedelically touched synth soundtrack. Comes on aptly off-white vinyl in info inner sleeve with 12" x 12" lyric sheet.
Bokanté History (Real World): Jazz unit Snarky Puppy's Michael League presents a gumbo of global roots flavours stewed into something vibrant and new, fronted by Malika Tirolien and reviewed here by Sebastian Scotney. Comes on red vinyk with 12" x 12" lyric sheet.
Django Django Off Planet: Parts 1 – 4 (Because): When I first approached the sprawling latest by adventuring indie outfit Django Django, I was almost put off by its hugeness but, once I bedded in, I realised it's a feast of flavours, as reviewed here. Comes on double in gatefold on white vinyl.
It's a rich, heady-yet-earthy documentation of a time, a country, an outsider attitude, and an admirable do-it-yourself spirit
Share this article