Classical music/Opera direct to home 14 - sound and vision at the highest level |

reviews, news & interviews
Classical music/Opera direct to home 14 - sound and vision at the highest level
Classical music/Opera direct to home 14 - sound and vision at the highest level
Esoteric Berlin delights, two fine UK concerts, vivid Puccini and classical awards for all
Tragedy on the children's ward: Richard Jones's Royal Opera production of Puccini's Suor Angelica
As more musicians emerge from lockdown to conduct, play and sing in audience-less venues - ongoing kudos to the Wigmore Hall for its weekday lunchtime concerts, a fixure for so many viewers and listeners - here are some more off-piste treasures, a past glory from the
As more musicians emerge from lockdown to conduct, play and sing in audience-less venues - ongoing kudos to the Wigmore Hall for its weekday lunchtime concerts, a fixure for so many viewers and listeners - here are some more off-piste treasures, a past glory from the Royal Opera, a chance to vote for lockdown's musical heroes and what promises to be a compelling discussion on Samuel Beckett translated into opera.


Berlin Radio Symphony Orchestra and Jurowski back in action
Permission to return to their usual haunt was granted to these first-rate players and their brilliant chief conductor Vladimir Jurowski (pictured above) - too often overshadowed in Berlin, like the Deutsches Symphonie-Orchester and Robin Ticciati, by the glamorous perceived Number Ones, the Berlin Philharmoniker and Kirill Petrenko. Now the first of a series of concerts in a state of semi-unlock - a limited number of musicians playing to a near-empty hall - is available to hear on the RBB Kultur channel's "Hören" (listen-again) facility. It's genius programming as usual from Jurowski: wind and then strings in early and late Strauss respectively, Prokofiev's unorthodox 1920s Quintet, originally a ballet score, Shostakovich his early characteristic self (in the Two Pieces for String Octet), arranging Scarlatti Stravinsky-style and in popular-dance mode (the slightlly misleadingly named Jazz Suite No. 1), capped by Schnittke's Sonata for violin and [chamber] orchestra, dazzlingly executed in wonderful recorded sound by Daniel Hope with Jurowski at two keyboards. Next event is on 20 June, when Gidon Kremer is expected to visit from Latvia
.

Kirill Gerstein invites...
Rather more niche from Berlin, but fabulously interesting, a true original among top pianists talks to a series of musical thinkers and performers - some, of course, are both - for thought-provoking dialogue (in which participants can join, having registered for the Zoom session). His guest this coming Wednesday at 5pm is Hungarian musicologist Gergely Fazekas and the discussion is about the amazing György Kurtág's opera setting of Samuel Beckett's Fin de partie (that's Endgame to us), premiered at Milan's Teatro alla Scala in November 2018. .


Academy of Ancient Music Sunday series
It comes to an end this Sunday at 3pm with soprano Rowen Pierce and ace pre-valve trumpeter David Blackadder in "Rejoice!", a celebration kindling royal wedding memories with music by Bach, Handel, Purcell and Corelli. Last Sunday's screening, still available, was the full production of Handel's early masterpiece - and top of the list for swift originality - Agrippina from The Grange Festival with Anna Bonitatibus in the title role. Other treasures still online include performance of Bach's St John Passion and the "other" Semele, not Handel's but John Eccles'.


Royal Scottish National Orchestra Friday Night Club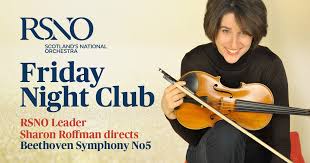 A chance to catch footage of this wonderful orchestra in action. Last week's film was of phenomenal leader Sharon Roffman - also a superb soloist - directing Beethoven's Fifth Symphony from the violin. Don't miss it. Tonight she's also first among equals in Beethoven's Coriolan Overture and Mozart's Flute and Harp Concerto, with RSNO principal flautist Katherine Bryan and harpist Pippa Tunnell. The full list is here on the RSNO's website, and all films are on YouTube.


Nominate Lockdown Inspiration in the Royal Philharmonic Society Awards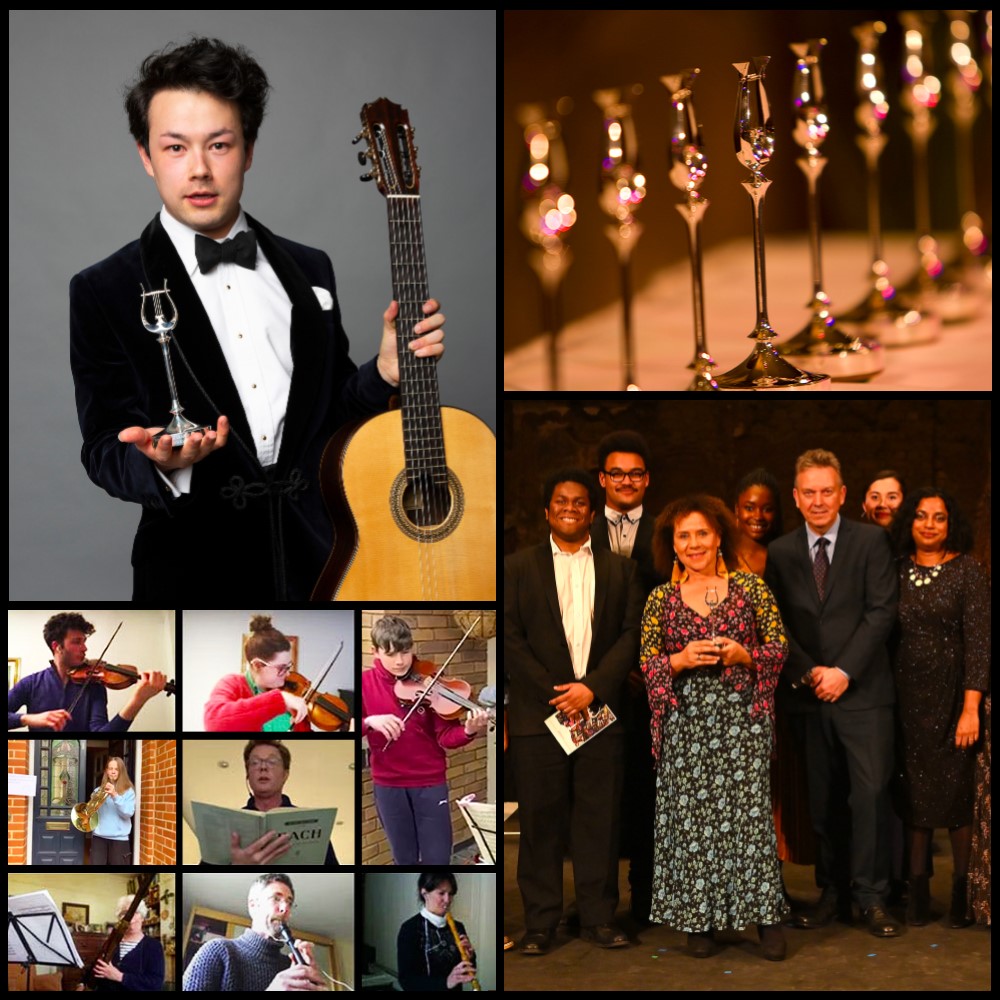 For the first time, the RPS is opening up several of its major musical nominations to the public; the rest is as usual for members and musicians to decide. The category is "Inspiration", and there will be several choices. Closing date is Wednesday 26 August (7 July for all other categories. There will be a special RPS Awards Presentation online in November. The excellent RPS website also includes a big list of online performances in time of C-19 which will keep you occupied; I didn't know about some of them.


Richard Jones' Puccini Trittico from the Royal Opera
The house has done nothing better than this suitably multifaceted rendering of Puccini's Dantean trilogy - the hell of Parisian barge-life in Il tabarro, the purgatory of heartrending Suor Angelica and the comic heaven of Gianni Schicchi. Visual wit, cruelty and high style complemented by great performances, central to which is Ermonela Jaho's nun conflicted between compulsory convent life and her love for her illegitimate son. Antonio Pappano's conducting is also a wonder throughout; no-one conducts Puccini better than he does. Some compensation for missing the live revival this summer of the Pappano-Jaho team in Madama Butterfly.