Theodora, Arcangelo, Cohen, Barbican review - gloriously dark and sober |

reviews, news & interviews
Theodora, Arcangelo, Cohen, Barbican review - gloriously dark and sober
Theodora, Arcangelo, Cohen, Barbican review - gloriously dark and sober
A chilly story gains plenty of human warmth in this vivid account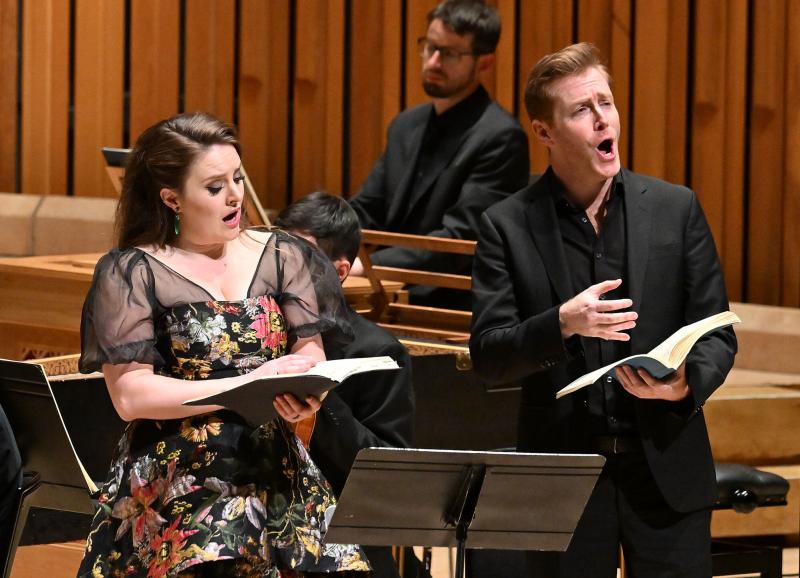 Louise Alder and Tim Mead - heavenly pair
Handel's Theodora – voluptuously beautiful, warm-to-the-touch music, yoked to a libretto of chilly piety about Christian martyrdom in 4th-century Rome. It's a red rag to directors, and there's a relief to seeing the oratorio in the concert hall, where the composer is cut free from a lot of acrobatic conceptual wriggling. And really, when it sounds like this, you need nothing more.
Back in 2018 Jonathan Cohen and his period group Arcangelo brought Theodora to the Proms. Distant and correct in the cavernous Royal Albert Hall, it never quite caught fire. Five years on and Cohen and leading lady Louise Alder are reunited at the Barbican, and suddenly arm's length becomes close-up and the details – the end of a verse melting straight into the next without a breath, the flickering doubt in an ornament, a delayed resolution into a cadence – are absolutely in focus. And with a recording on its way, there's a chance of getting closer still.
Christian aristocrat Theodora and Roman officer-turned-Christian-convert Didymus are a tricky pair. There's a lot of talk of lilies and purity on his part, a lot of lofty heaven-gazing on hers, and a variant of the rom-com "No you hang up…", except instead of ending a phone call they're tussling over who gets to be executed, is almost unbearable. They'll never be relatable, so instead Alder and countertenor Tim Mead imbue them with dignity and a sort of lit-from-within evangelical radiance.
Alder's soprano (the singer pictured above) is glossy as ever, and her control, giving us only a pin-hole first glimpse of the voice in "Angels ever bright and fair" before gradually releasing the full blaze as we move through Acts II, is absolute. Closing duet "Thither let our heart aspire" isn't a resigned stepping back from life, here it's a musical consummation, kindled by Cohen's coaxing strings. Alder is well-matched in Mead's stern purity of tone. The opening of his "The raptur'd soul" is a rebuke to the chattering violins, an extraordinary moment of time-stilling beauty.
Anna Stephany's Irene is the acolyte to Alder's charismatic cult-leader, sober yet humane through "As with rosy steps". The restraint of the whole Christian faction is brilliantly set off by Adam Plachetka's storming Valens (pictured below) – a villain who announces himself in his first aria with all the tools of torture, and proceeds to loom with satisfying and unambiguous cruelty throughout. Only Stuart Jackson's Septimius seems miscast, his baggy, characterful tenor confined rather than released by the lovely legato lines of "Descend, kind Pity".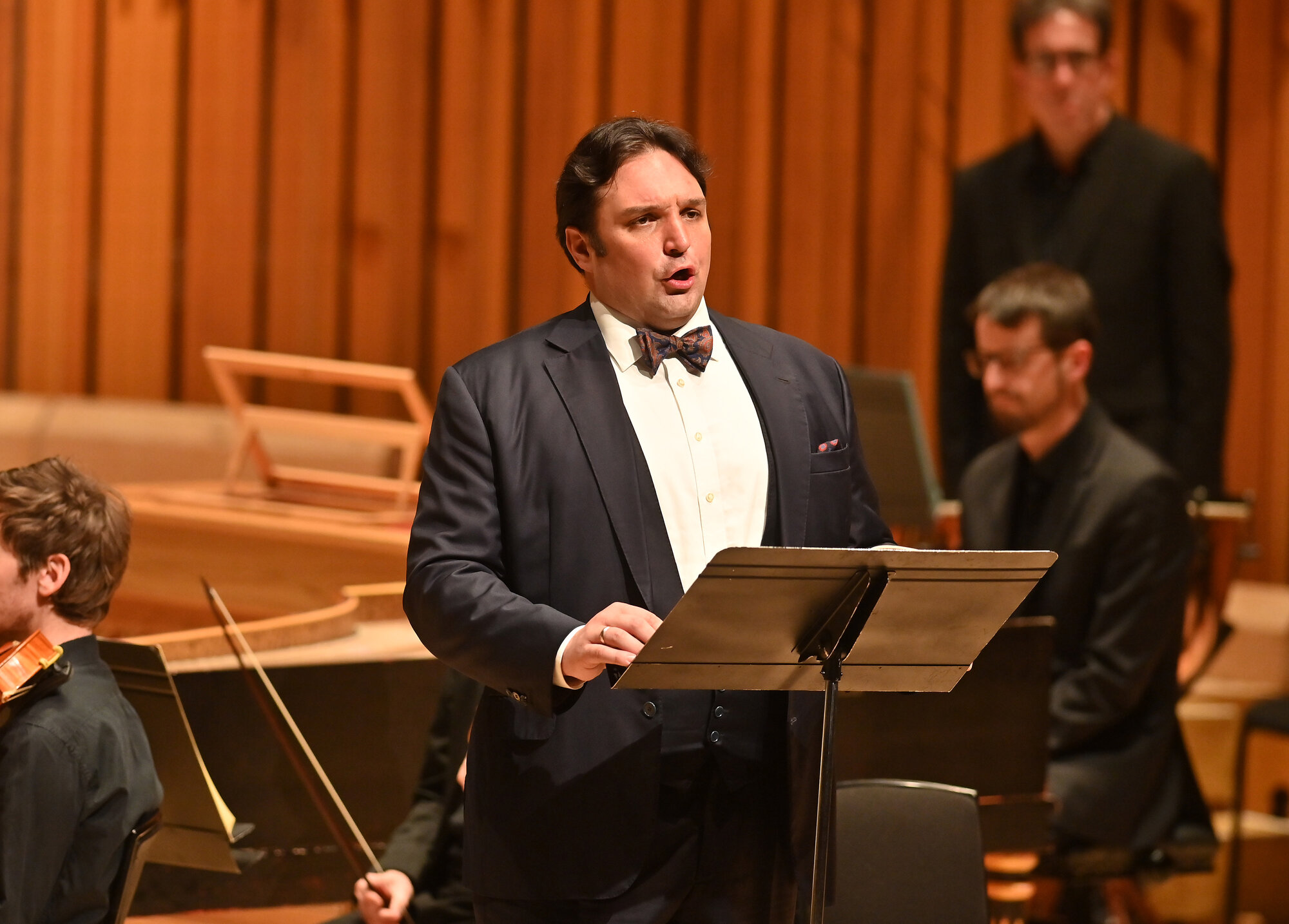 Cohen, directing from the harpsichord, brings darkness to the fore. The unsettled opening of the Overture sets the tone for jagged edges and sombre grandeur – most striking when it seeps into unexpected place: the ravishing duet "To thee, thou glorious son of worth", where strings grind and tug against the current of the voices, pulling them apart even as they come together for a moment.
Without the visual cues of staging it's hard to bring clarity to a chorus who must constantly switch from Heathens to Christians and back again; but there was little doubt here. Diction was the driving force of really outstanding singing, carving everything cleanly, counterpoint impeccably balanced and phrased, and just a little more swing and outside-the-lines overspill from the Roman episodes, a little more vertical precision from the Christian ones.
Can you force belief on someone? Handel's theme rings horribly and pertinently true. Theodora may conclude otherwise, but the score itself is enough to make a believer of anyone. With the forthcoming recording, Cohen seems likely to add plenty of new converts.