Ain't Too Proud, Prince Edward Theatre review - Temptations musical is none too tempting |

reviews, news & interviews
Ain't Too Proud, Prince Edward Theatre review - Temptations musical is none too tempting
Ain't Too Proud, Prince Edward Theatre review - Temptations musical is none too tempting
American show is lost in the West End with only the hits to save it
Melodious Motown men: Sifiso Mazibuko and company in 'Ain't Too Proud'
Ain't Too Proud? Ain't too good either, I'm afraid. Which is a shame as there's plenty of the raw material here that powers juggernaut jukebox musicals around the world, but this production has the feel of a cruise ship show with a much tighter band and better singers.
We follow the rise of the Motown megaband, The Temptations, from the dark alleyways of Detroit to the top of the charts, supercharged by hits like "My Girl", "If You Don't Know Me By Now" and "Papa Was a Rolling Stone". Their stock-in-trade comprised power ballads sung in close harmony and stage shows that sold the songs with the smoothest of steps. But Sex and Drugs and RnB was (and still is) a potent mix and the heady brew exacted its toll. Nevertheless, The Temptations (as much a brand as a band these days) lives on.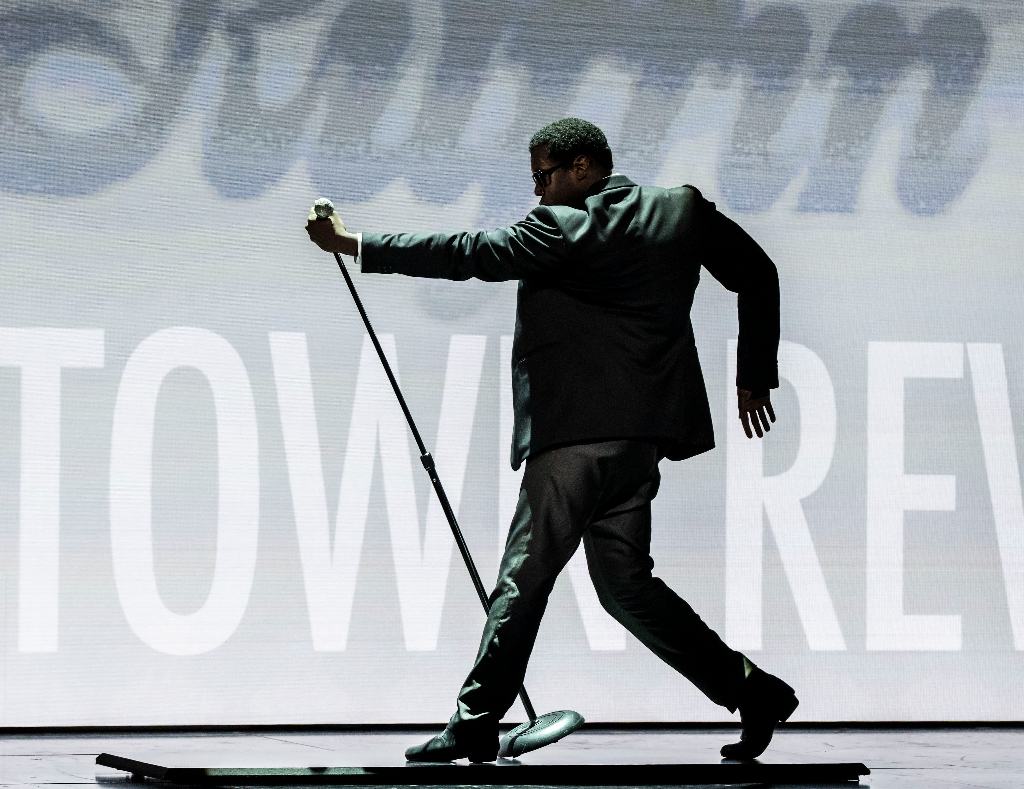 Otis Williams is our guide, played with earnest conviction by Sifiso Mazibuko. Williams was the driving force every band needs, the rallying call when times are tough, the first among equals when decisions need to be made. He is also our narrator and is obliged to deliver cliché after cliché, as we track the dizzying comings and goings in the line-up.
He also tells us of the band's connection with the social movements of the times, as huge issues are raised and dropped in less time than it takes to spin a 45. Shot at by the Klan? Maybe we shouldn't play the South. Riots in Detroit? You're not a political band, says Motown Svengali, Berry Gordy (Akmed Junior Khemalai). Freebasing cocaine? It's bad. The cliché of back-projected newspaper headlines provide the context, but Dominique Morisseau's book simply refuses to trust its audience with an approach to history that goes beyond 280 characters.
Not that the songs are trusted much more, most choked off after a chorus or a hook, like those irritating car journeys when you don't have control of your playlist and someone else is skipping through it. It's here that Des McAnuff's direction makes some curious choices. For a Broadway show brought over to a big West End venue, there's a disappointing paucity of big production numbers. The five lads are the focus of course, but apart from a brief studio session with The Supremes (Paul Tazewell's bias cut dresses are fab), they're marooned on a giant stage with no set, no backing singers nor dancers and only a change of jackets to differentiate one number from another. When the band are revealed for the finale, they look great, sound great (Kenny Seymour does a good job) and, at long last, we don't feel that we're staring into a cave.
Each of the five most enduring Temps (there's plenty of temp Temps) is given a character of their own, albeit with the kind of dialogue that nobody would speak other than to move the plot of a jukebox musical forward. Tosh Wanogho-Maud (pictured above) may not have David Ruffin's extraordinary angular frame nor his even more extraordinary voice (who does though?), but he sings well enough and is very good in capturing the fact that Gordy's carefully polished crossover vocalists came from some pretty rough backgrounds. His troubled relationship with the beautiful, doomed, super-talented Tammi Terrell (Evonnee Bentley-Holder) is glossed over so quickly that you might miss it if you bent down to pick up a mislaid programme – the women in the story get very short shrift, I regret to report.
One is left wondering if the jukebox musical fan is a separate species to the musical theatre fan, as this show has as much in common with Sweeney Todd as it has with Uncle Vanya. But, even accounting for the fact that many in the house will come for the hits and be happy to get them (but the fraught issue of behaviour raises its head, as surely people want to dance and, maybe, sing too?) this is a production that doesn't fit its venue, lets its audience down by failing to trust them on the tough stuff and takes the easier staging option too frequently.
"I'm Gonna Make You Love Me"? – alas, you didn't.
For a Broadway show brought over to a big West End venue, there's a disappointing paucity of big production numbers
rating
Share this article