Arise, Sir Michael Codron |

reviews, news & interviews
Arise, Sir Michael Codron
Arise, Sir Michael Codron
The producer who reinvented British commercial theatre
Tuesday, 31 December 2013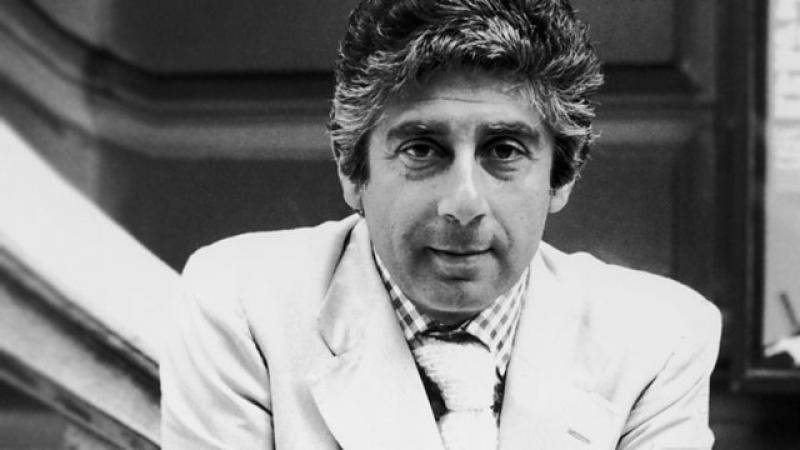 Michael Codron: 'I just thought I'd put on work by writers that I liked'
The fledgling career of Michael Codron, who has been knighted in the New Year's Honours list at the age of 75, might have ended almost as soon as it began. He embarked on a career as a solo impresario in 1956 and had staged three shows, none of which prospered. Then he went to Cambridge and saw a promising undergraduate revue, written by Bamber Gascoigne.
He decided to bring the improbably titled
Share My Lettuce
to London, recasting it with Kenneth Williams and the then unknown Maggie Smith.
The only problem was that he hadn't any money. He went to a music publisher, who agreed to back the show, but it was a hard bargain. Codron's management fee for running the show was a mere £20 a week, and he had to pay half of that to his hard-nosed angel. Fortunately the show became a big hit. The course of British drama might have been very different had it flopped.
No producer is mentioned so frequently in the biography of legendary agent Peggy Ramsay
Codron went on to stage around 200 productions, the majority of them new plays. The year after Share My Lettuce, he produced Harold Pinter's The Birthday Party, which famously flopped. He also staged John Mortimer's first plays, which did better. He introduced Joe Orton to a scandalised West End with Entertaining Mr Sloane in 1964, and a few years later began a long association with Tom Stoppard with his early spoof The Real Inspector Hound - he would go on to comission The Real Thing, as well as Michael Frayn's Noises Off. He has a string of Ayckbourn hits under his belt, and has also produced the plays of Alan Bennett, Simon Gray, Ronald Harwood, Christopher Hampton, David Storey, and David Hare. Nor would he lose his knack of spotting bright new writers. Later West End credits included Terry Johnson's Dead Funny, Jim Cartwright's The Rise and Fall of Little Voice and Patrick Marber's first play, Dealer's Choice.
You might expect a producer with so much success behind him to be a flamboyant figure, but in fact Codron is a quiet, diffident man who hardly ever gives interviews. When I first met him he was already a senior citizen, aged 65, and insisted that his impressive credits were simply the result of being in the game for so long. To others, his ability to back winners looks uncanny.
"I just thought I'd put on work by writers that I liked. I didn't think they were particularly advanced when I did Pinter or Orton, I just thought they were reasonably good plays. When people were bewildered by them, I was bewildered that they hadn't caught on to them. But I realised I had found my metier. And once I'd become known for doing new plays, my task became much easier because people came to me with them."
His roots are far from theatrical. He comes from a family of Spanish-speaking Sephardi Jews who lived in Rhodes. His father emigrated to England in the Twenties and became a successful textile importer. "I was the first Cordon not to be born in Rhodes for centuries. I went back there because one of my father's sisters was carted off to Auschwitz and I was told there was now a square called the Square of the Hebrew Martyrs and her name was on it, so I thought I'd got and have a look, and it is. I feel very very English now."
Codron caught the theatre bug when he was evacuated to Leicester in the war. "I used to take the train and come down and see plays. Then I went to St Paul's, which was a very theatrically minded school." At Oxford he was President of the Experimental Theatre Club. "I thought, the theatre is something I like and enjoy; is it something I could make my living doing?"
After a "disastrous" stint as manager of a family-owned chalk quarry, he begun his theatrical career working for the bandleader turned impresario Jack Hylton, before striking out on his own. Those early flops worried his parents. "When I was failing miserably as a beginner my father said, 'I think you must give it one more go.'" Hence his trip up to Cambridge.
While it took him until 1966 to get into the black, the alliances forged between creators and investors remained in force, to the mutual benefit of all parties. Codron had the vision to recognise something new, to be ahead of the game and to dictate the taste of the future. No producer is mentioned so frequently in the biography of legendary agent Peggy Ramsay. The lack of female playwrights on his CV - the only one he has produced is Pam Gems - he attributes to the taste of the legendary agent Peggy Ramsay. "There isn't anything sexist about it. Peggy was supposedly anti-feminine writer and I got most of my plays from her. She was much more a man's woman anyway. She didn't have many woman friends."
Most of her clients have long since been knighted. It's only fair that their producer arises too.