Pantomimes 2020 round-up: what's available online |

reviews, news & interviews
Pantomimes 2020 round-up: what's available online
Pantomimes 2020 round-up: what's available online
Children and adults are catered for
Gabrielle Brooks as Cinderella and Tim Frater as Buttons at the Nottingham Playhouse
Cinderella ****
I did worry that pantomime – that most audience-driven of theatrical pursuits – might not work through the tube, but Nottingham Playhouse's warm and funny show dispels any doubts. Pandemic jokes abound (the audience must be smelly because they're sitting far apart, for instance) in writer-director Adam Penford's inventive romp.
The cast of seven inject a lot of energy into the show as distances must be kept on stage – the Prince (David Albury) and Cinderella (Gabrielle Brooks) can't share even a chaste kiss – but that doesn't stop the fun. Sara Poyzer as Fairy Godmother and Baroness Kim, Cinderella's stepmother, who wants to turn Hardup Hall into a shopping centre, gives good value, as do the Ugly Sisters, Kourtney (John Elkington) and Kylie (Tom Hopcroft). Tim Frater (Buttons) and Jessica Lee (Dandini), meanwhile, complete an amiable cast.
The songs range from musicals to Shaggy and Beyoncé, and the comedy is pitched just right in an enjoyable show.
Nottingham Playhouse Online until 16 January 2021; nottinghamplayhouse.co.uk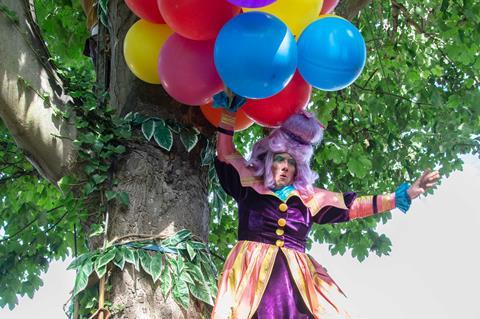 Jack and the Beanstalk ****
"Here's one we made earlier" is the familiar line from Blue Peter back on the day; now alumnus Peter Duncan (pictured right) comes to the rescue in this awful, panto-depleted year with this delight, filmed entirely in his back garden. He co-writes and directs (with Ian Talbot) and stars, appearing as a rather super Dame Trott.
Duncan has been able to call on many friends and ex-colleagues who have brought all their technical skills to play, so this Jack and the Beanstalk translates well to the screen, and he uses the space available imaginative – a real tree is dressed up as the beanstalk, for example.
Any children watching are involved in the story, too, as the Garden Fairy (the excellent Nicola Blackman) talks directly to the camera and asks them to become garden gnomes.
Duncan and Talbot have made it a very 2020 show, as Jack and his mum are stuck in lockdown and face eviction when they are unable to pay their rent. The large ensemble cast make it a lot of fun; Jos Vantyler makes a great baddie as Fleshcreepy, and Sam Ebenezer is a likeable Jack.
Until 10 January 2021; pantoonline.co.uk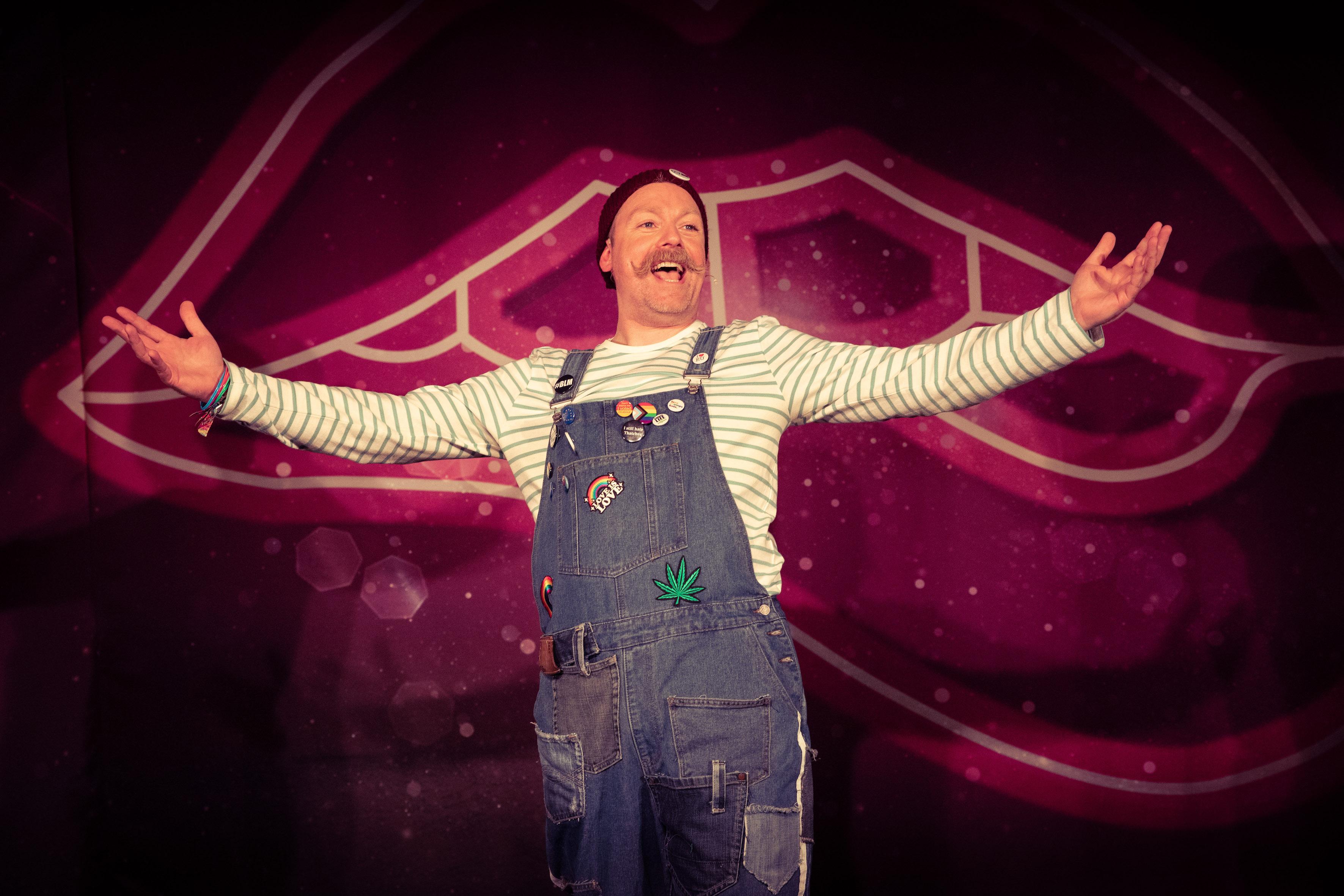 Cinderella: The Socially Distanced Ball ***
The Turbine Theatre's adult panto is set in London's raffish Soho; it's filled with smutty jokes and is an affectionate ribbing of theatre folk.
Cinderella (an impossibly sweet Daisy Wood-Davis) tries to go to the ball thrown by the Artist Formerly Known as Prince (Debbie Kurup) – who is trying to please his parents, "Elaine Paige" and "Cameron Mackintosh", by finding a girl to marry. The Ugly Sisters, Fanny and Vajaja do their damnedest to thwart her, but the Fairy Godmotherfucker (Sean Parkins) comes to the rescue.
Rufus Hound (pictured above) gives good value as Buttons, as do Scott Paige and Oscar Conlon-Morrey as the Ugly Sisters. The script by Jodie Prenger and Neil Hurst sparkles with some very good rhymes and groaning jokes, and the cast give committed performances under Lizzy Connolly's direction.
Turbine Theatre Online until 1 January 2021; theturbinetheatre.com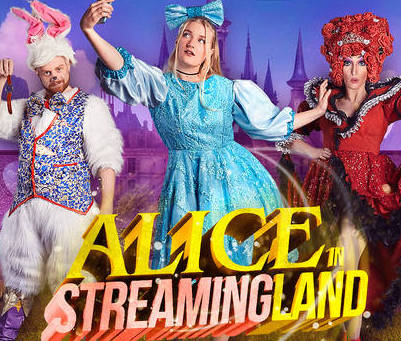 Alice in Streamingland ***
Alice in Streamingland at the Phoenix Arts Club in London describes itself as "a pansexual musical". I would describe it as a confusing take on Lewis Carroll's story, a complicated 2020 fable in which Alice (Sofie Kaern, pictured right) goes down a streaming hole into Interflixland, Disney C Minusland and iPlayerland and, on "TokTik" meets all sorts – RuPaul, Joe Exotic and Dot Cotton from EastEnders among them – while the evil Queen of Hearts (Colin Savage, who wrote the show) appears to want to take over the whole shebang.
It's a bit of mess, but entertaining enough if you don't try to work out the narrative detail and concentrate on the five-member cast's singing instead, which is really very good.